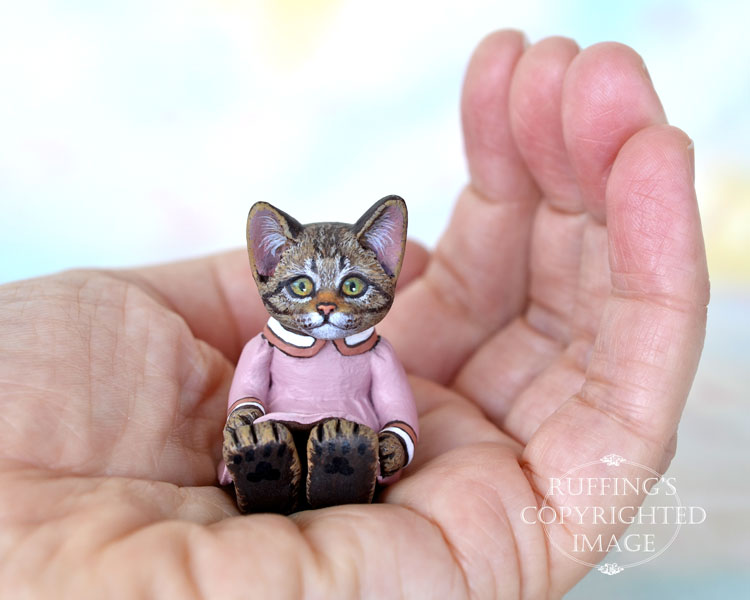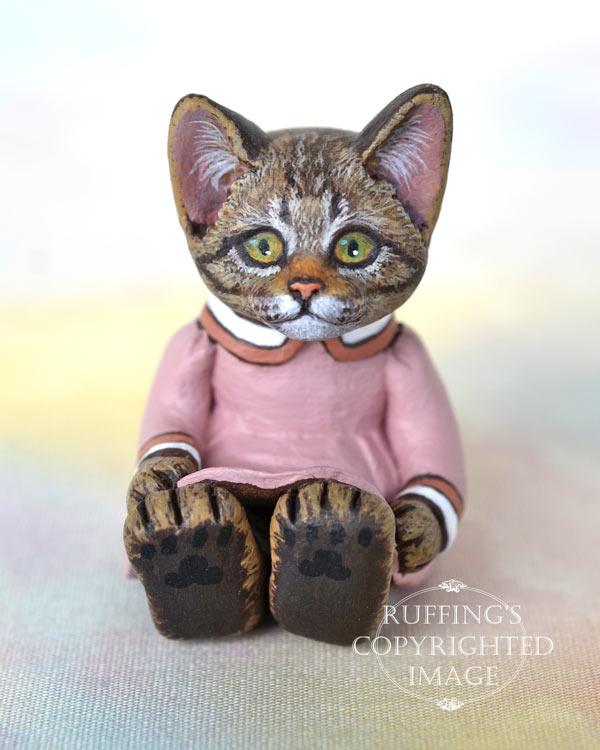 Bitsy is a handmade miniature original, one-of-a-kind cat art doll, hand painted and hand sculpted in paperclay by artist Max Bailey.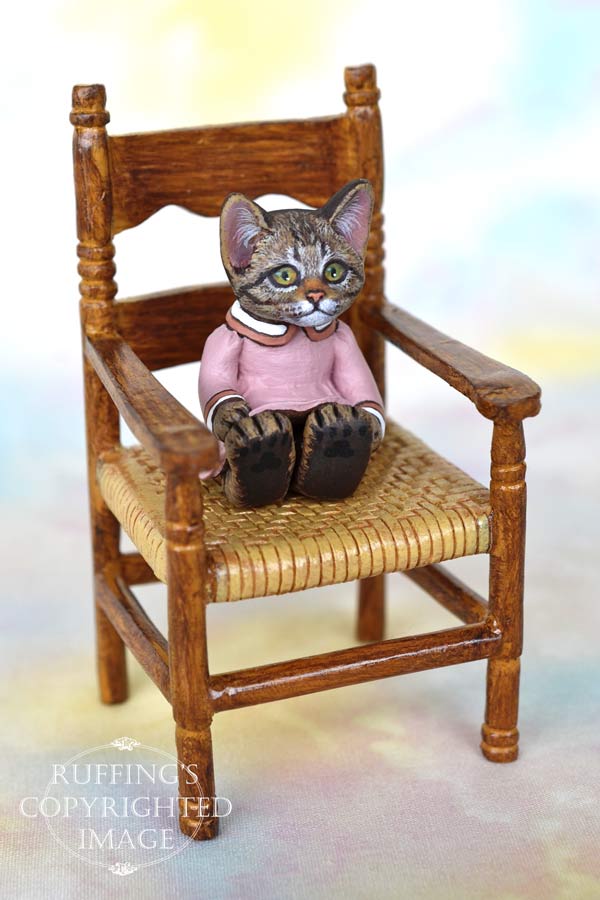 This is Bitsy. She's a petite tabby kitten with yellow-green eyes, who loves to sit in her wooden chair with the woven tan seat.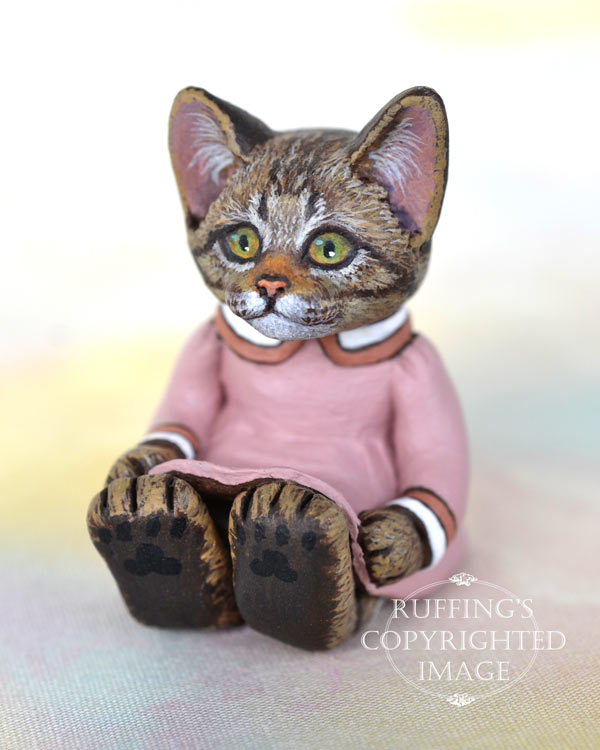 Sitting in her chair, looking as cute as can be, Bitsy is sure that sooner or later, someone will take notice of her.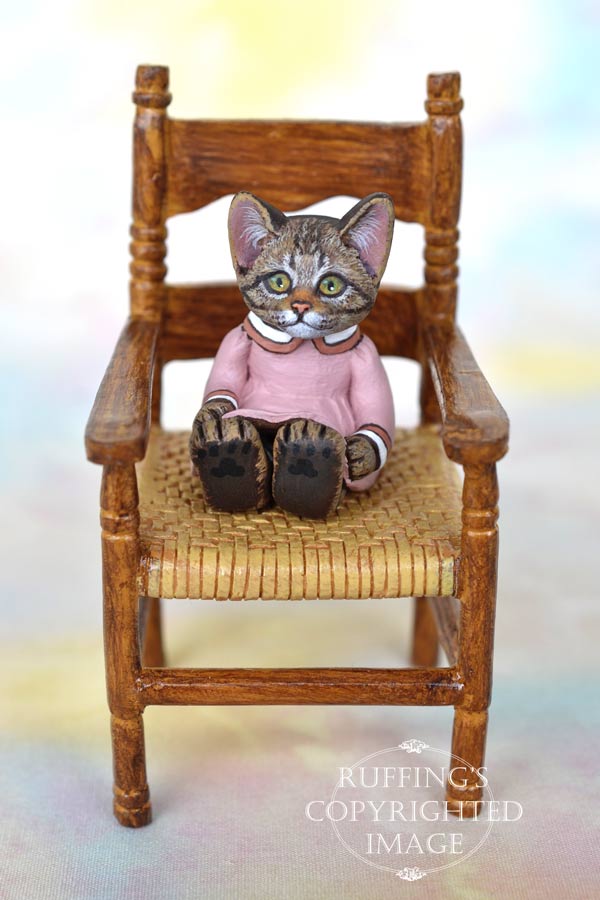 They will talk to her, pat her on the head, and give her a bowl of something fragrantly wonderful to eat. If too much time goes by, Bitsy will utter a "mew" or two, a plea that is almost always effective.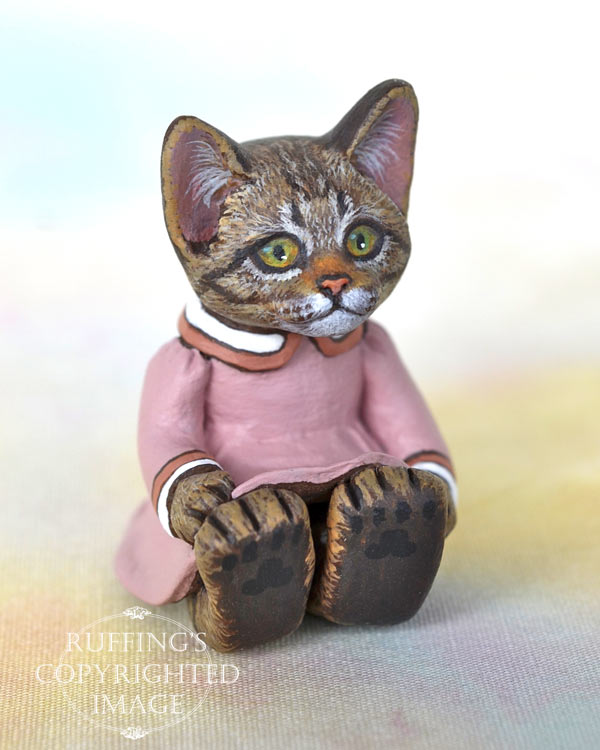 Bitsy is wearing a rosy-mauve schoolgirl dress with white collar and cuffs trimmed in deeper mauve. She's certain that looking especially nice also helps one get noticed.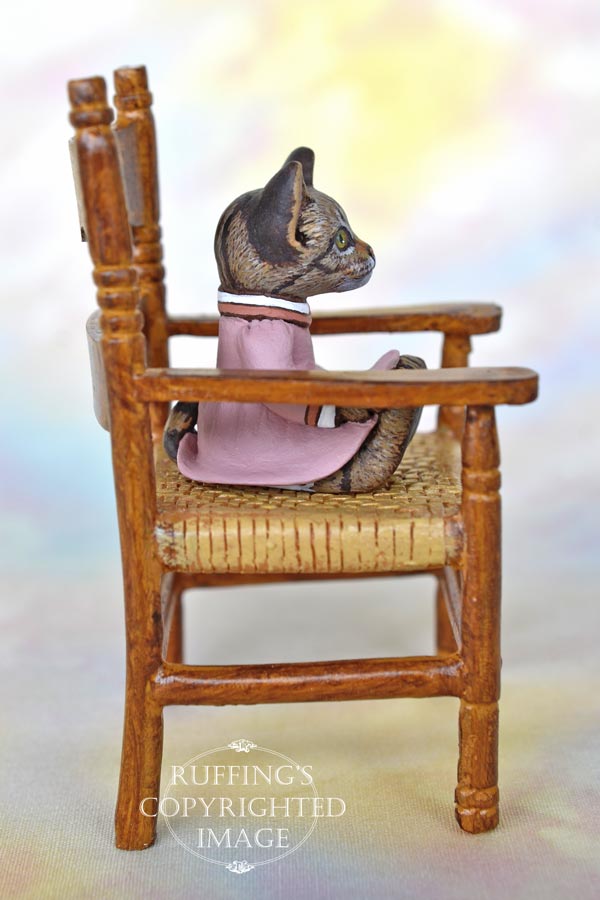 Bitsy is a one-of-a-kind work of art, and is meant for display only. She was sculpted from paperclay in multiple stages, to allow for drying and detailing.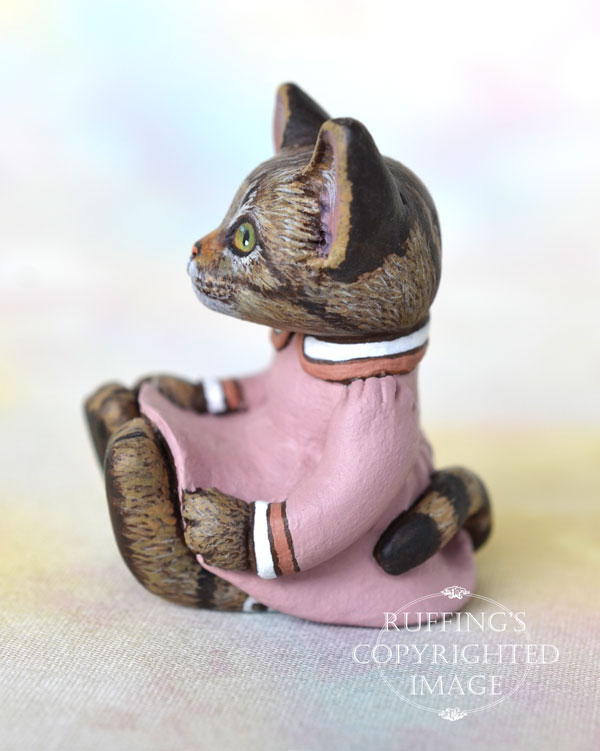 Bitsy was painted under a magnifying light, with tiny brushes, one hair at a time. She is signed and sealed with matte varnish for protection and preservation, and comes with a certificate of authenticity.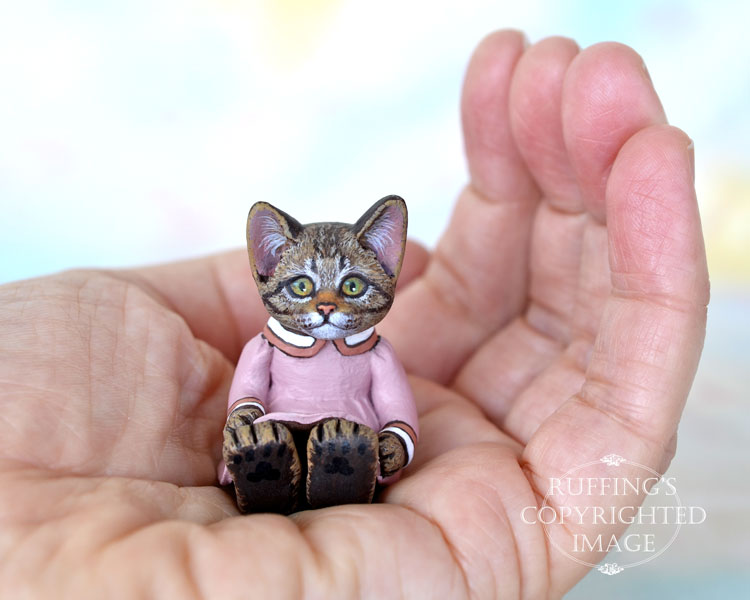 Bitsy is 1:12 scale. (One inch equals one foot.) She is 1 and 1/2 inches tall.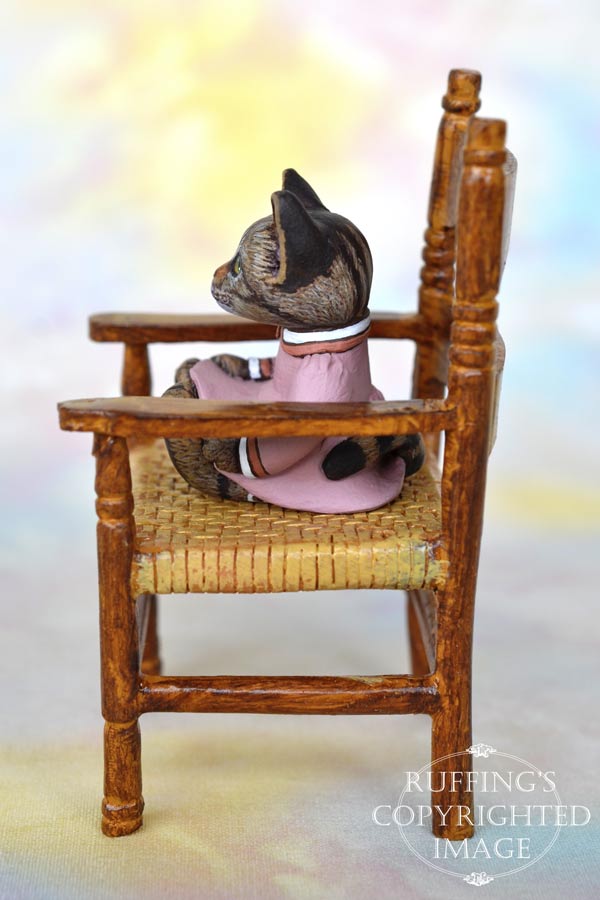 Update: Bitsy has been adopted. Thank you!