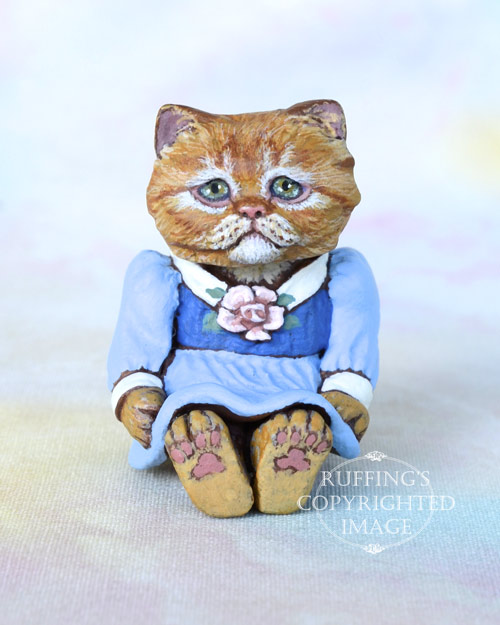 Nora is a handmade miniature original, one-of-a-kind cat art doll, hand painted and hand sculpted in paperclay by artist Max Bailey.
Nora is a ginger Persian kitten with blue eyes.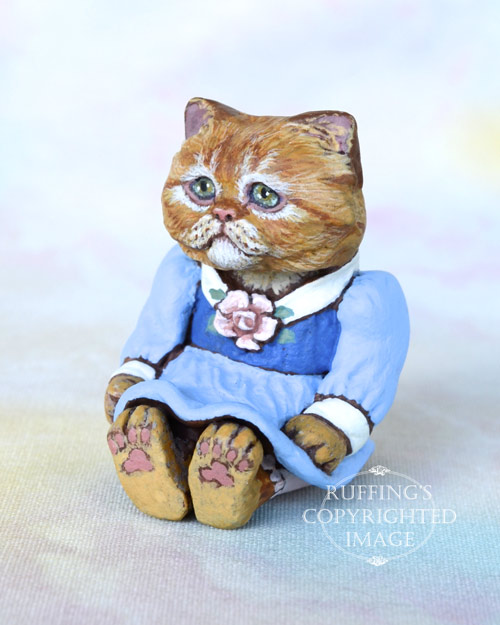 She's learned that if she looks just a little bit sad, she gets lots more attention. Someone always pats her head and says "Oh, poor kitty."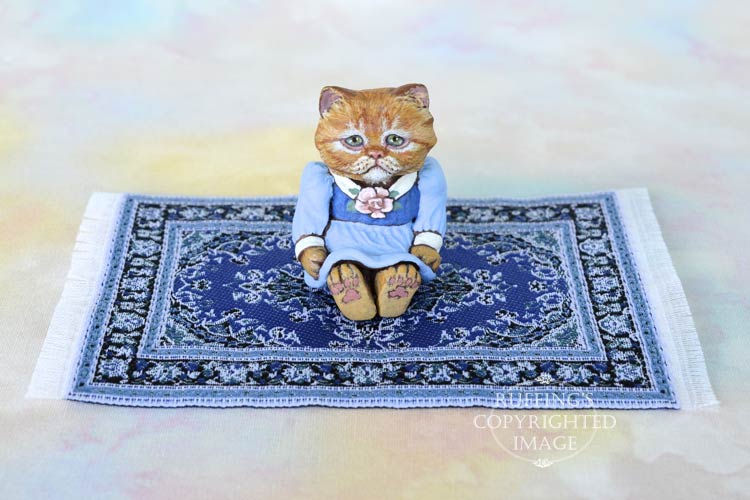 Nora wears a sky blue dress with puffed sleeves and a darker blue bodice. It has a white collar and white cuffs, and a little pink flower in the center.
Nora likes to sit on her pretty rug, woven in colors that match the colors in her dress. It has white fringe on the ends.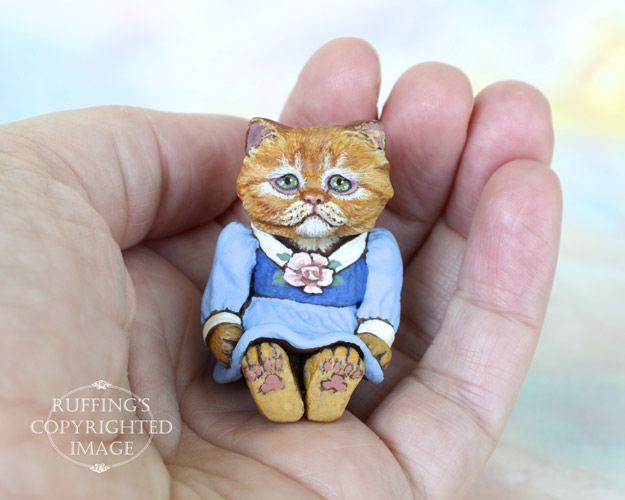 Nora is a one-of-a-kind work of art, and is meant for display only.
She was sculpted from paperclay in multiple stages, to allow for drying and detailing.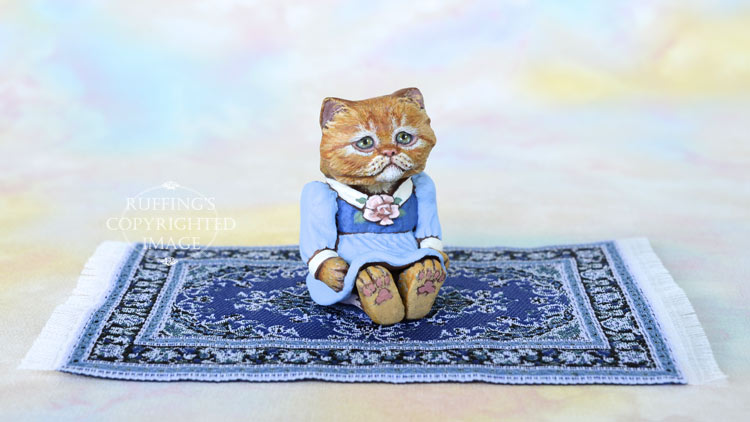 Nora was painted under a magnifying light, with tiny brushes, one hair at a time.
She is signed and sealed with matte varnish for protection and preservation, and comes with a certificate of authenticity.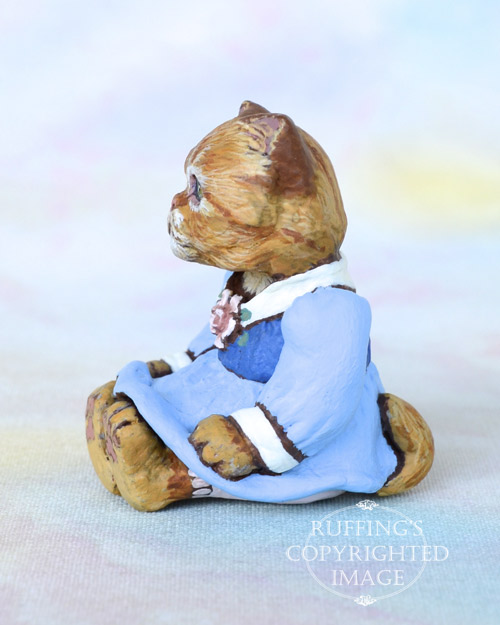 Nora and her rug are 1:12 scale. (One inch equals one foot.)
Nora is 1 and 1/2 inches tall.
Update: Nora has been adopted. Thank you!