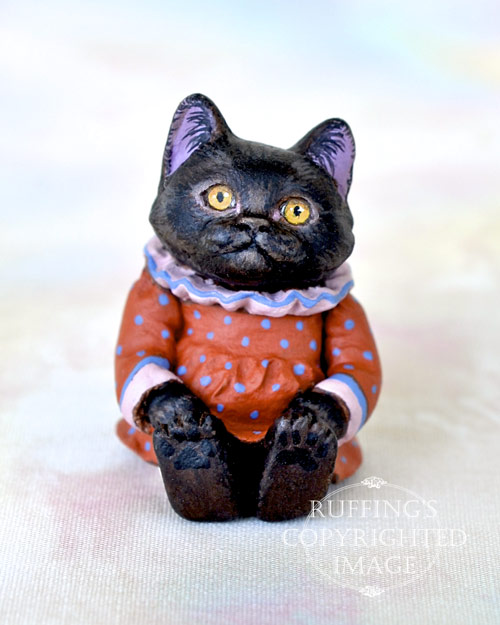 Mandy is a handmade miniature original, one-of-a-kind cat art doll, hand painted and hand sculpted in paperclay by artist Max Bailey.
Mandy is a black kitten with golden-amber eyes.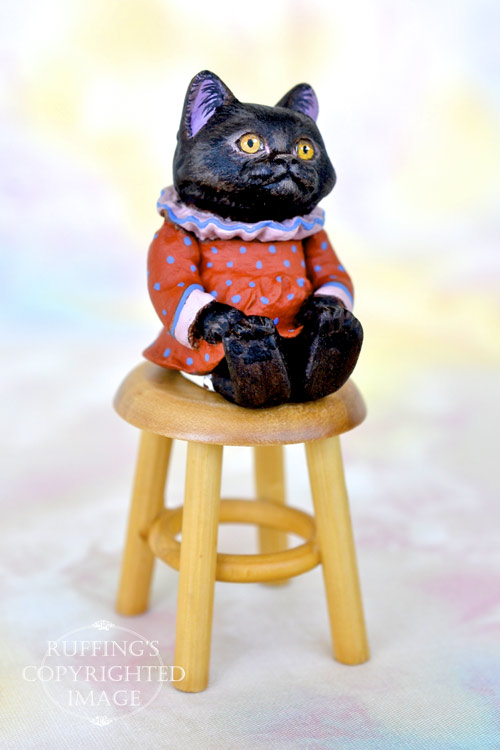 She believes that all good things come to kitties who wait, and so Mandy waits patiently, perched upon her oak stool that comes with her.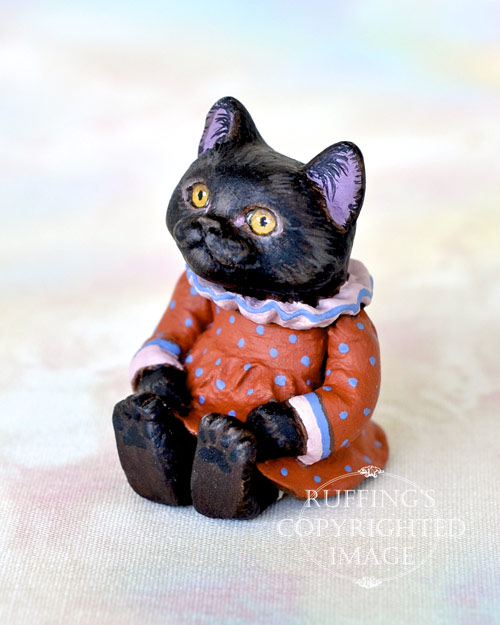 Mandy wears a burnt orange dress with blue polka dots.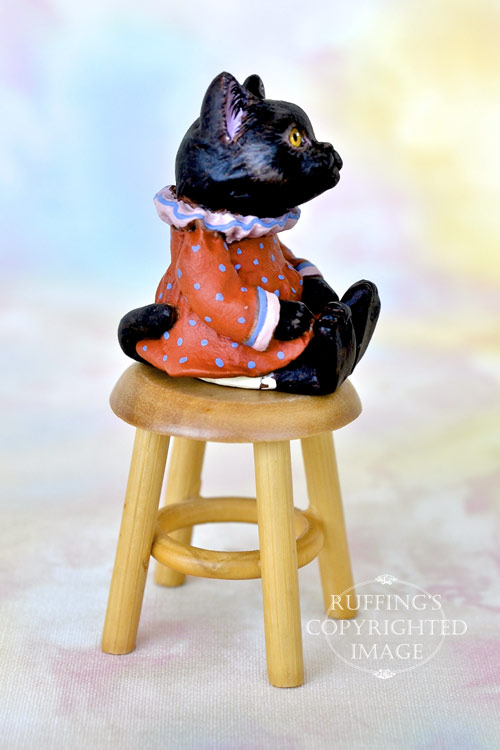 Her dress has an orchid ruffle around the neck, and orchid cuffs, edged in blue.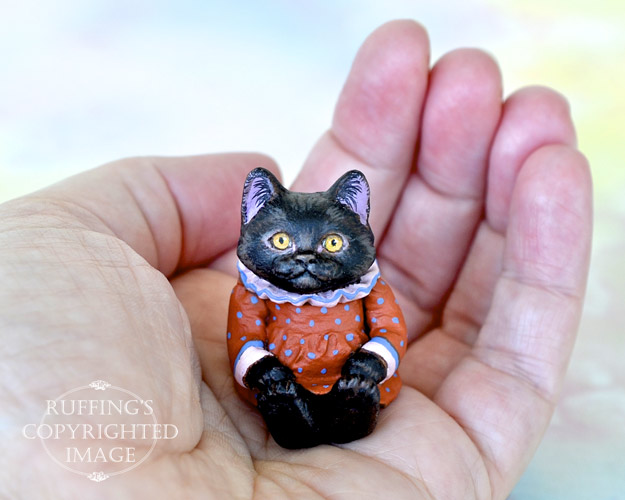 Mandy is a one-of-a-kind work of art, and is meant for display only.
She was sculpted from paperclay in multiple stages, to allow for drying and detailing.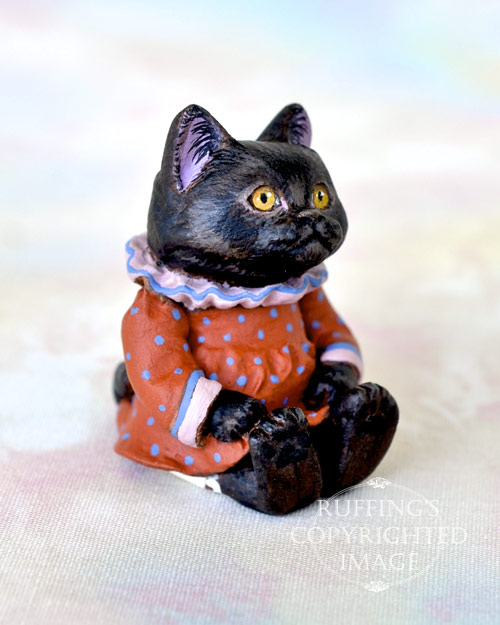 Mandy was painted under a magnifying light, with tiny brushes, one hair at a time.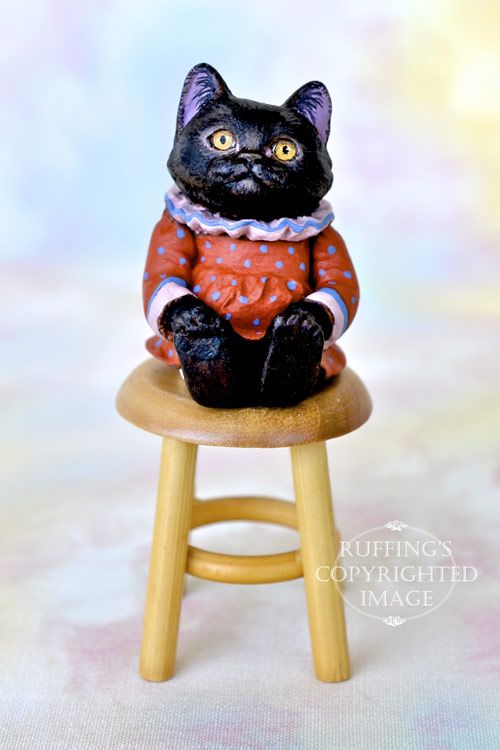 She is signed and sealed with matte varnish for protection and preservation, and comes with a certificate of authenticity.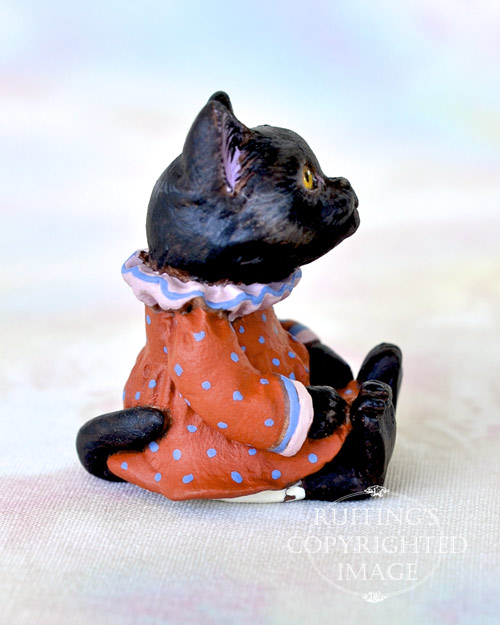 Mandy and her stool are 1:12 scale. (One inch equals one foot.)
Mandy is 1 and 3/8 inches tall.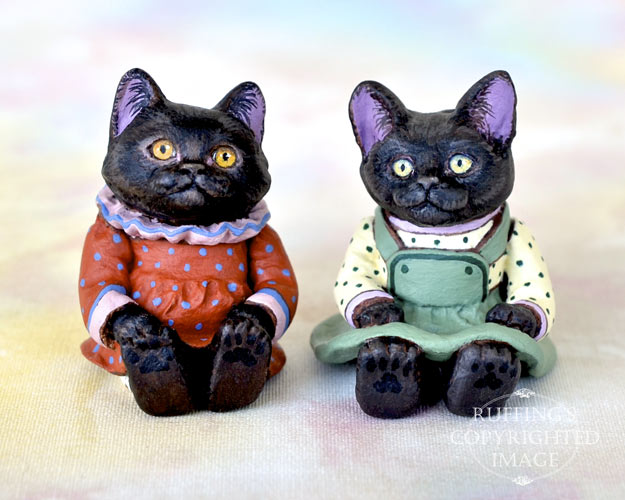 Update: Mandy has been adopted. Thank you!
Mandy's friend is Jewel the black kitten.