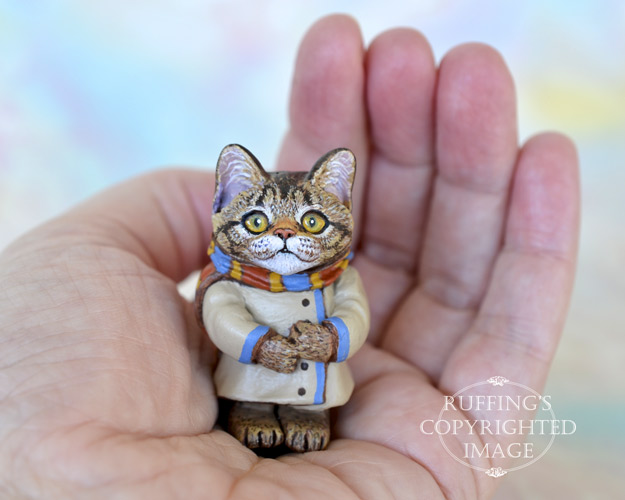 Audrey is a handmade miniature original, one-of-a-kind tabby Maine Coon cat art doll, hand painted and hand sculpted in paperclay by artist Max Bailey.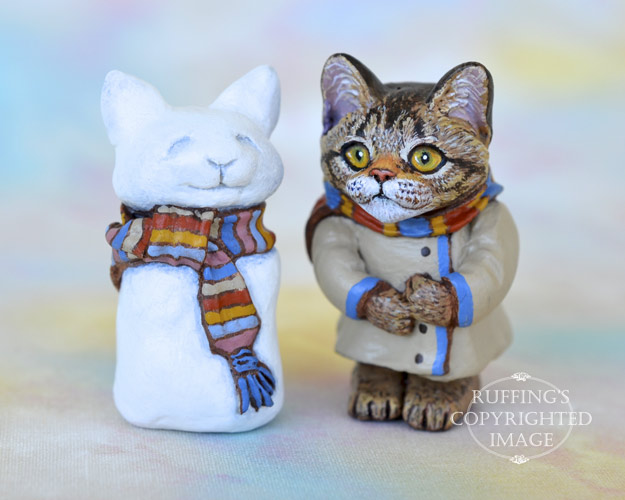 It's Audrey's first winter, and her first snow.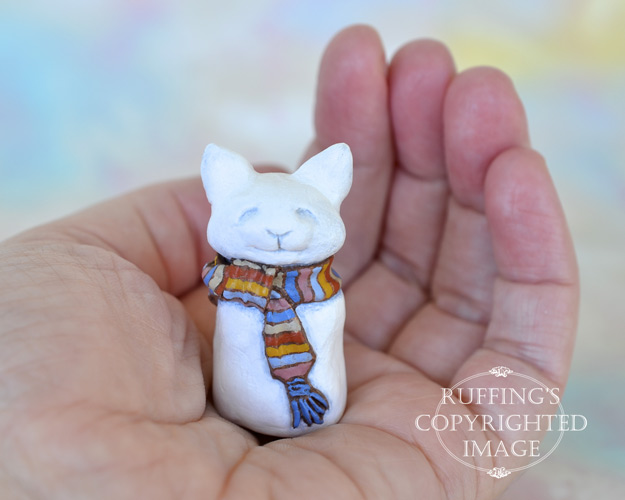 She's fascinated by the snowcat her friends made to surprise her. It's as big as she is, and looks very friendly. It has a colorful striped scarf with blue tassels.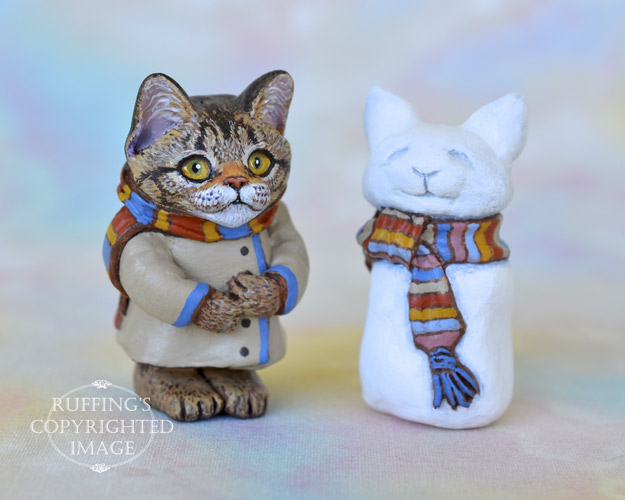 Audrey feels warm in her camel-colored coat. It has black buttons and blue trim. Her pretty scarf is striped in red, yellow, and blue.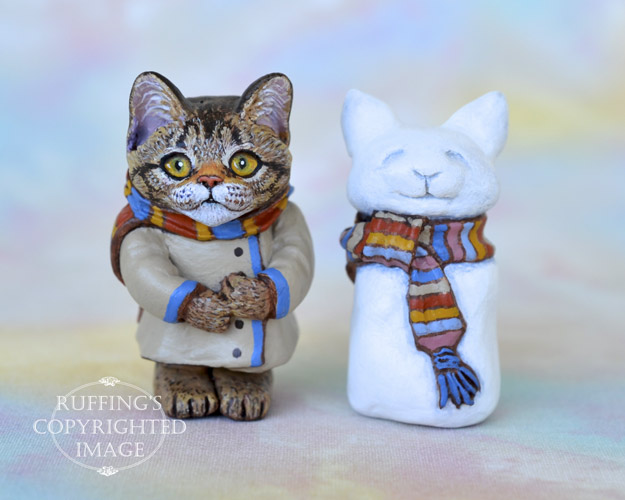 Audrey is a one-of-a-kind work of art, and is meant for display only.
She was sculpted from paperclay in multiple stages, to allow for drying and detailing.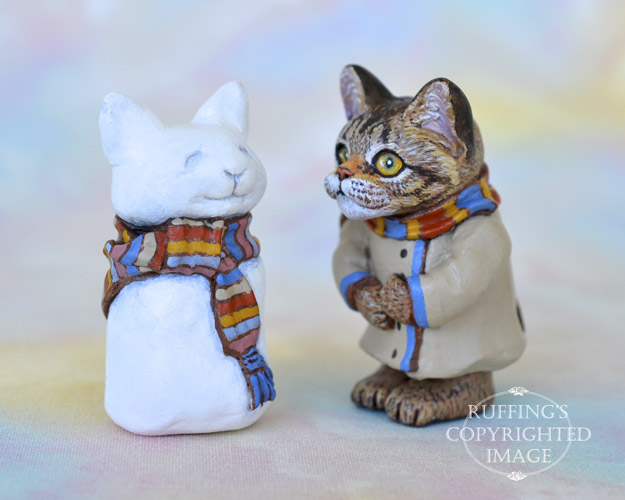 Audrey was painted under a magnifying light, with tiny brushes, one hair at a time.
She is signed and sealed with matte varnish for protection and preservation, and comes with a certificate of authenticity.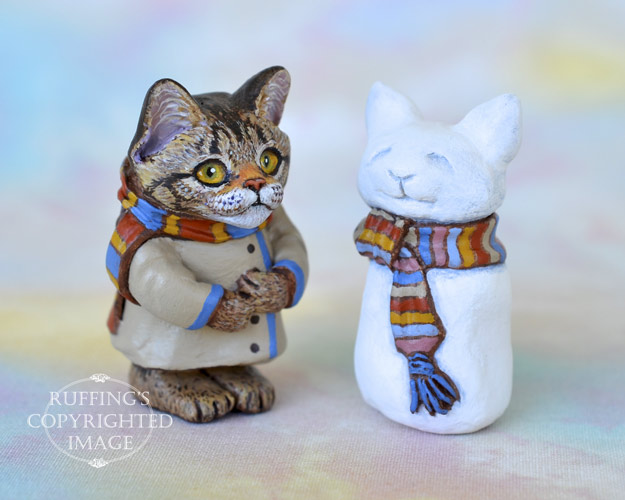 Audrey and her snowcat are 1:12 scale. (One inch equals one foot.)
Audrey is 1 and 7/8 inches tall.
Update: Audrey and her snowcat have been adopted. Thank you!