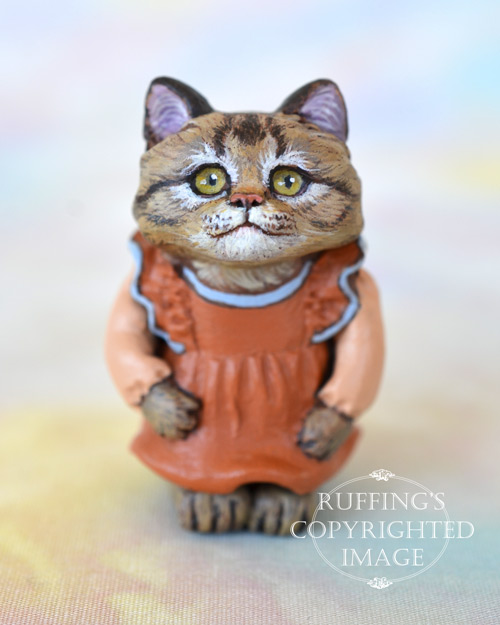 Mirabelle is a handmade miniature original, one-of-a-kind tabby cat art doll, hand painted and hand sculpted in paperclay by artist Max Bailey.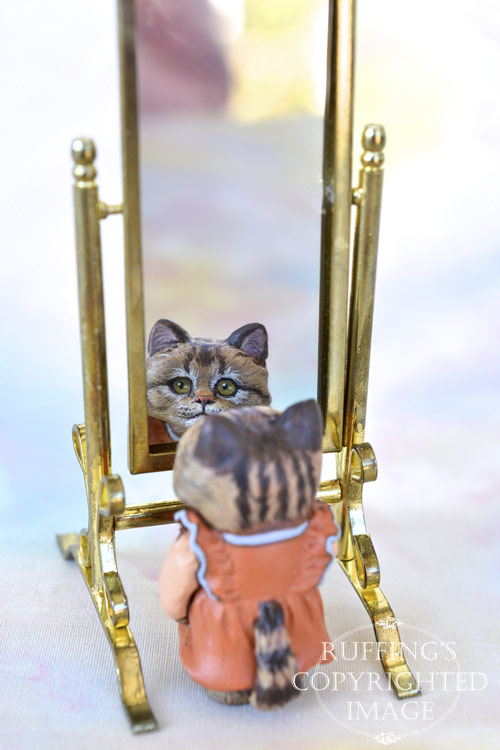 Mirabelle looks in her rectangular brass mirror, and wonders who that pretty kitty could be.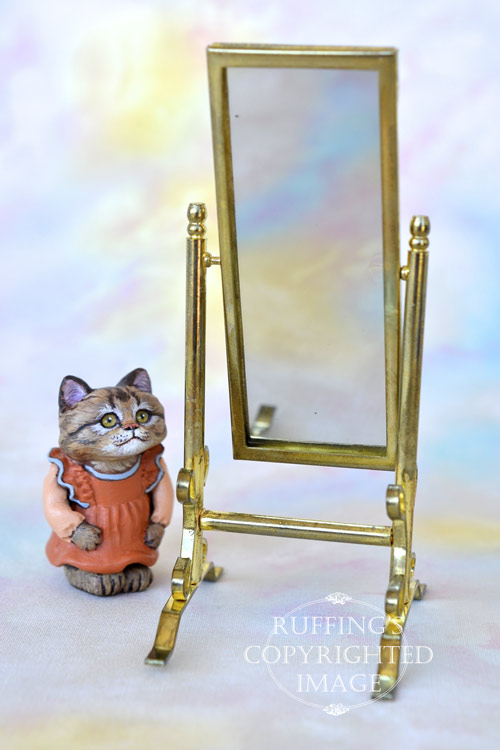 She looks behind the mirror, and underneath it too, to see if she is hiding there.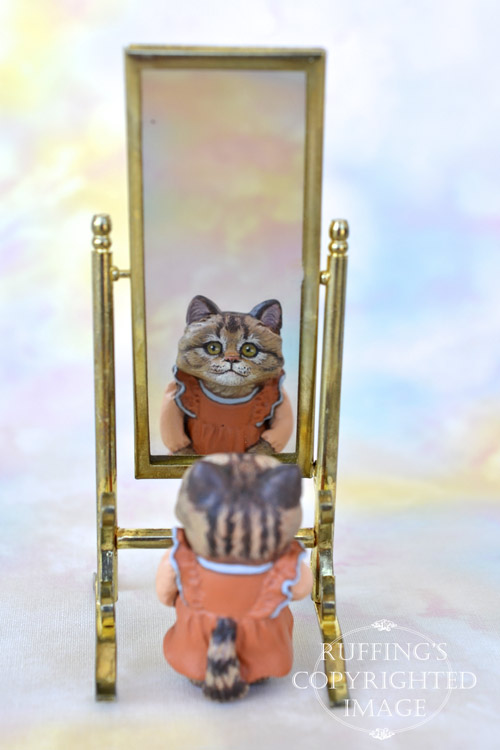 Mirabelle sees that the pretty kitty is a copycat. Any movement Mirabelle makes, the pretty kitty makes too.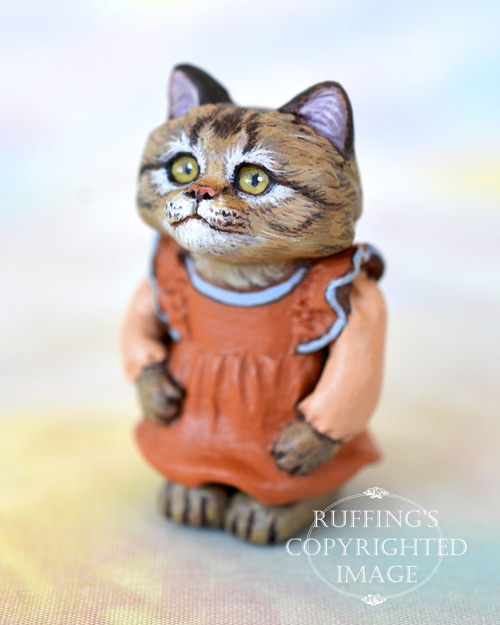 Mirabelle is a long-haired tabby kitten. She looks lovely in her orange pinafore with ruffles edged in blue, over her pale orange blouse.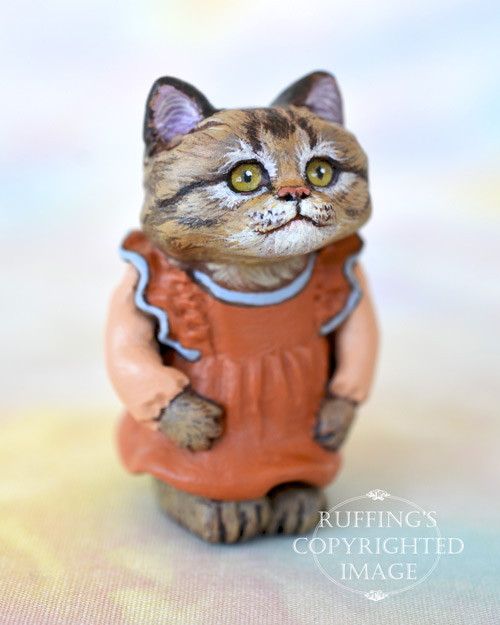 Mirabelle comes with her free-standing mirror, and its reflection of her pretty self.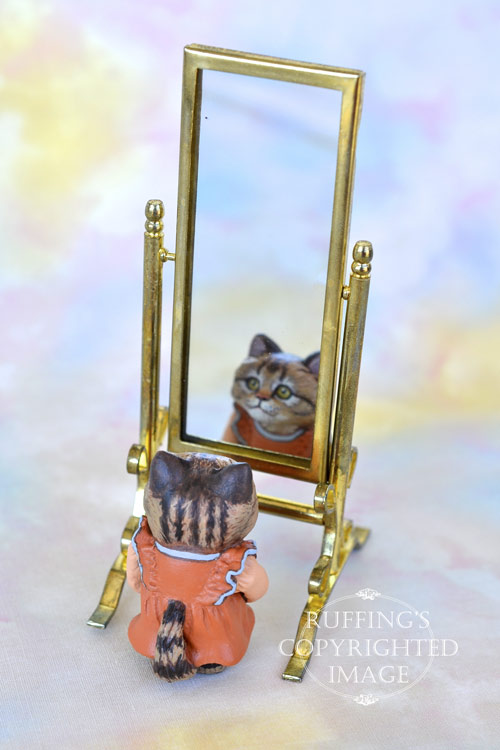 Mirabelle is a one-of-a-kind work of art, and is meant for display only.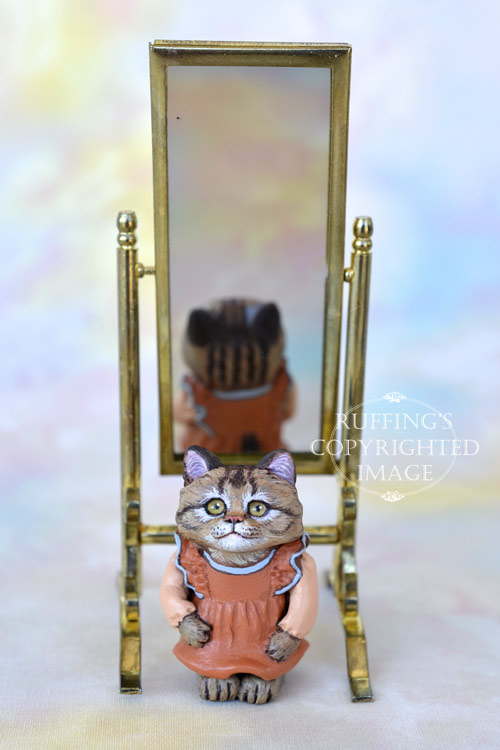 She was sculpted from paperclay in multiple stages, to allow for drying and detailing.
Mirabelle was painted under a magnifying light, with tiny brushes, one hair at a time.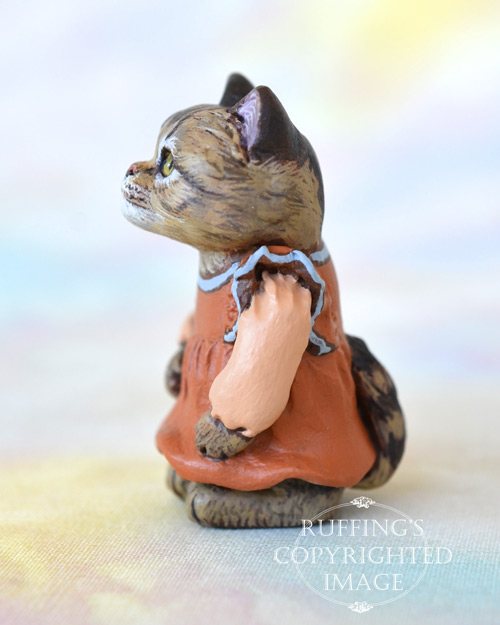 She is signed and sealed with matte varnish for protection and preservation, and comes with a certificate of authenticity.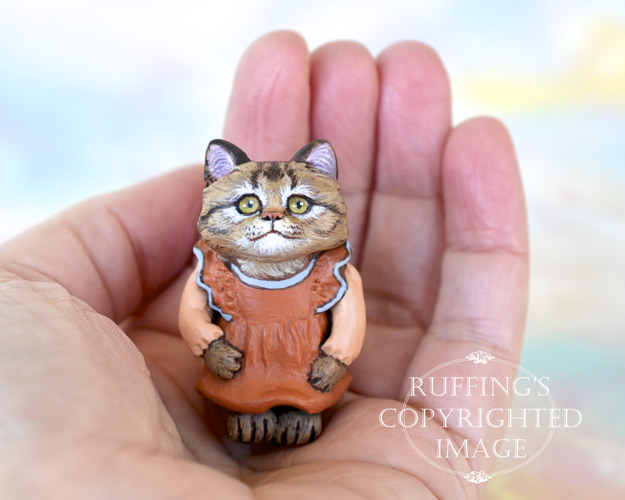 Mirabelle and her mirror are 1:12 scale. (One inch equals one foot.)
Mirabelle is 1 and 3/4 inches tall.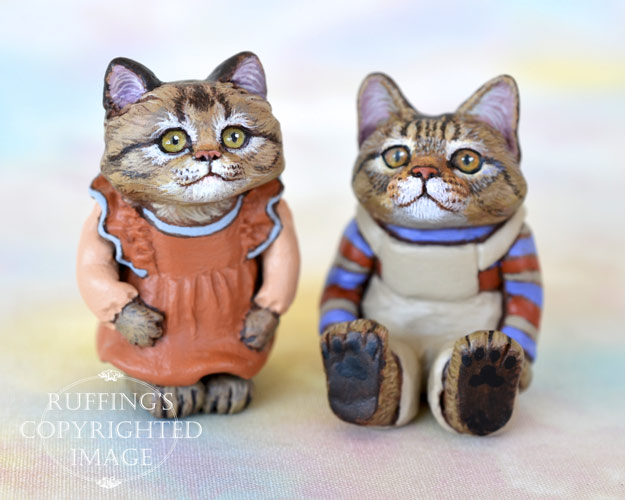 Mirabelle's friend is Freddie the Maine Coon kitten.
Update: Mirabelle has been adopted. Thank you!