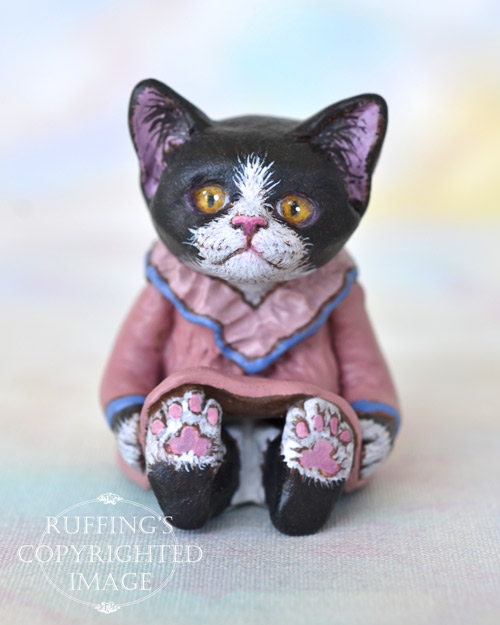 Emma is a handmade miniature original, one-of-a-kind cat art doll, hand painted and hand sculpted in paperclay by artist Max Bailey.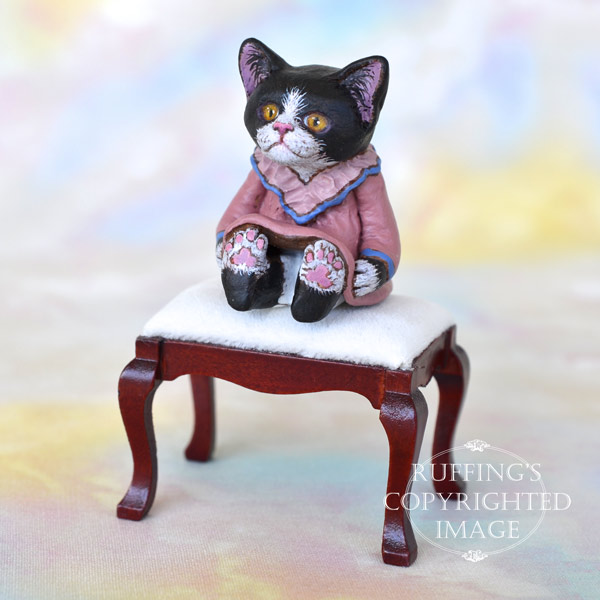 Emma is a sweet tuxedo kitten with a pink nose and bright amber eyes.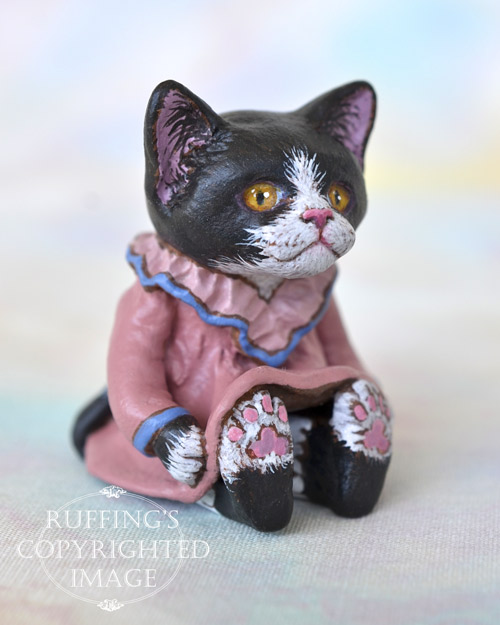 She comes with an elegant mahogany stool, upholstered in white, with gracefully curved legs.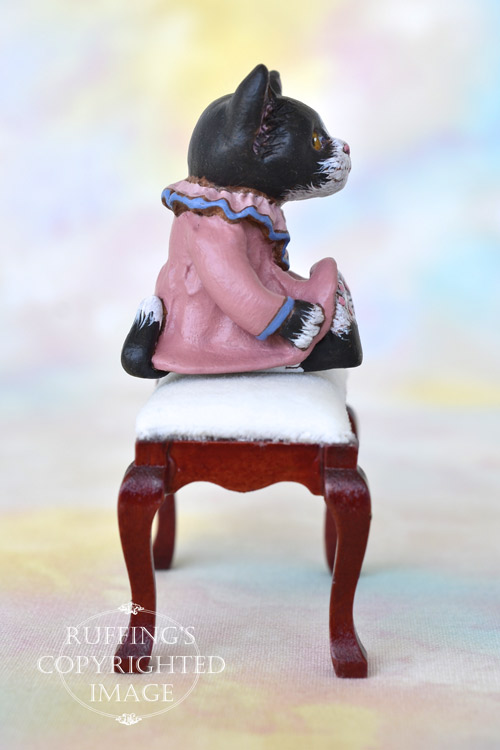 Emma is picture-perfect sitting on her stool in her pretty mauve dress with a lighter mauve ruffle around the neck. The ruffle and her sleeves are bordered in blue.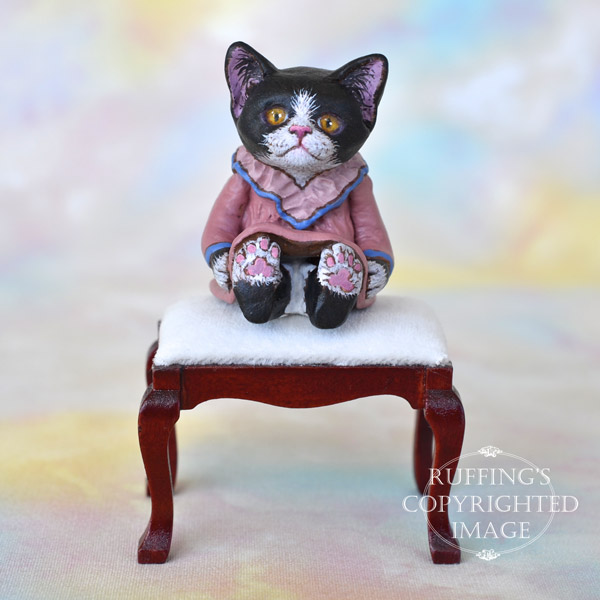 Emma sincerely hopes that you will take notice of her.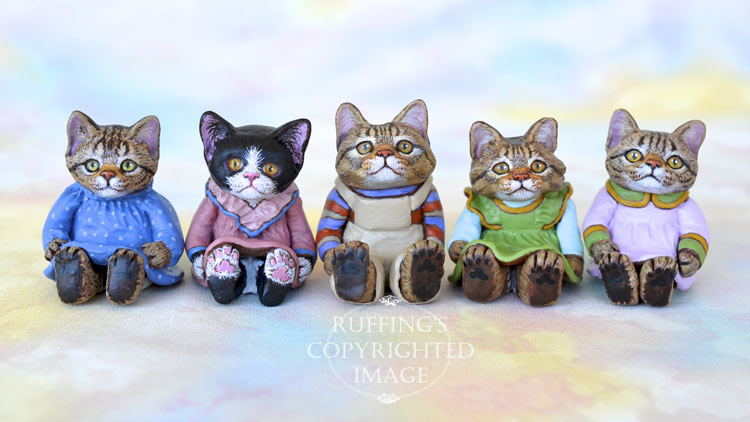 Emma is a one-of-a-kind work of art, and is meant for display only.
She was sculpted from paperclay in multiple stages, to allow for drying and detailing.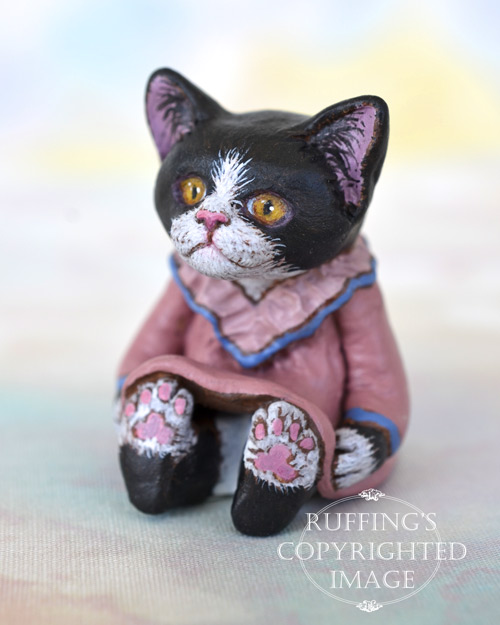 Emma was painted under a magnifying light, with tiny brushes, one hair at a time.
She is signed and sealed with matte varnish for protection and preservation, and comes with a certificate of authenticity.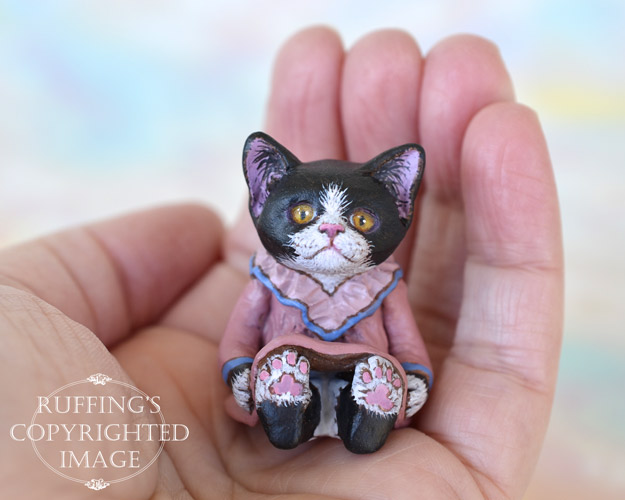 Emma and her stool are 1:12 scale. (One inch equals one foot.)
Emma is 1 and 1/2 inches tall.
Update: Emma has been adopted. Thank you!
Emma's friends pictured above are Fritzie the tabby kitten, Freddie the Maine Coon kitten, Gina the Maine Coon kitten, and Darlene the American Shorthair tabby kitten.