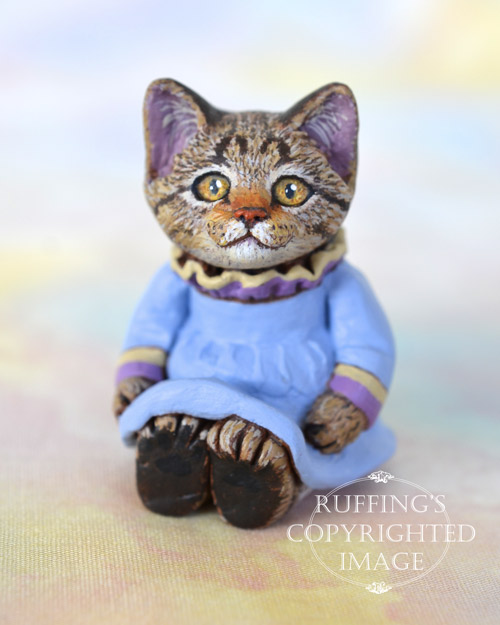 Kimberly is a handmade miniature original, one-of-a-kind tabby cat art doll, hand painted and hand sculpted in paperclay by artist Max Bailey.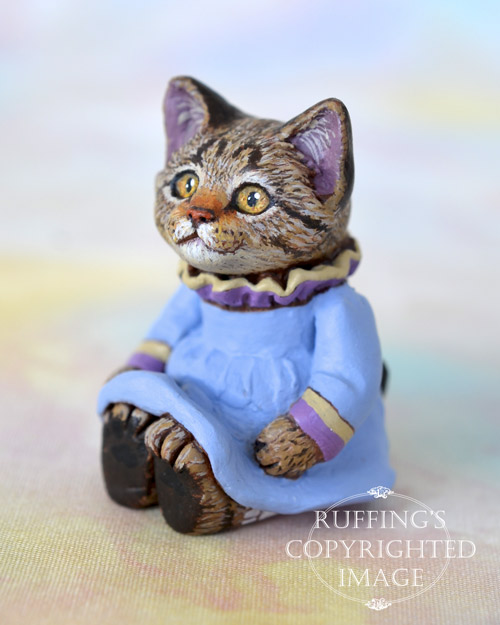 This is Kimberly, an endearing little tabby kitten, known for stealing hearts.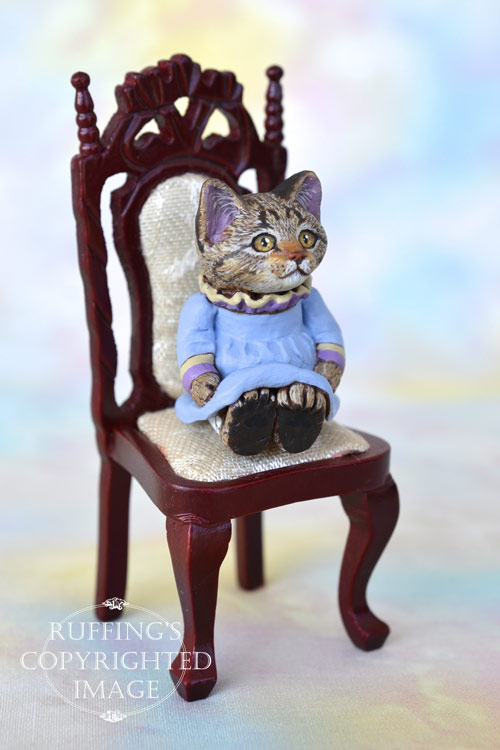 Kimberly sits attentively in her Victorian chair, which is upholstered in pale gold. She listens to every word everyone says.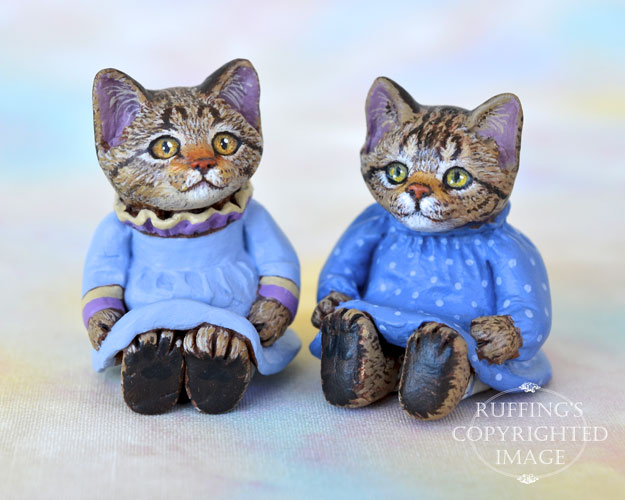 Kimberly wears a soft blue dress with a lilac ruffle around the neck, and lilac cuffs, edged in pale gold.
She comes with her pretty chair, and her willingness to listen.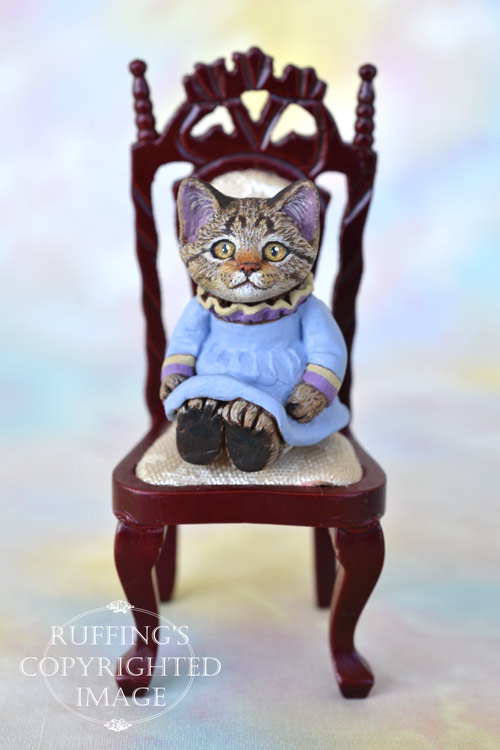 Kimberly is a one-of-a-kind work of art, and is meant for display only.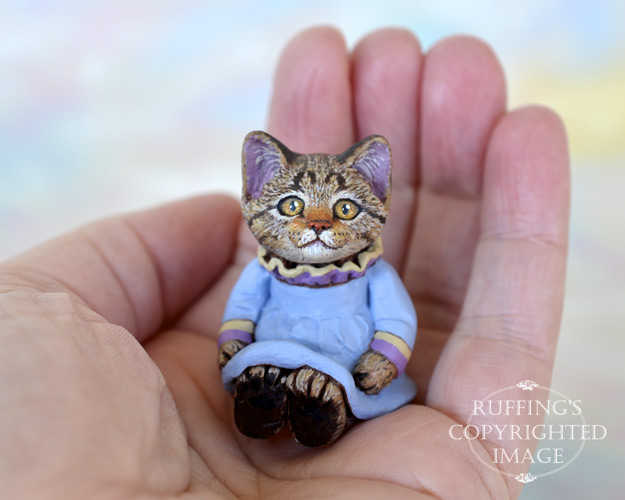 She was sculpted from paperclay in multiple stages, to allow for drying and detailing.
Kimberly was painted under a magnifying light, with tiny brushes, one hair at a time.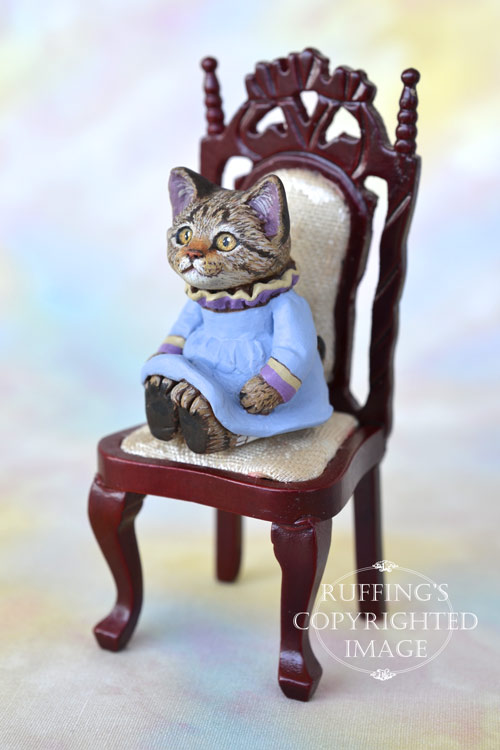 She is signed and sealed with matte varnish for protection and preservation, and comes with a certificate of authenticity.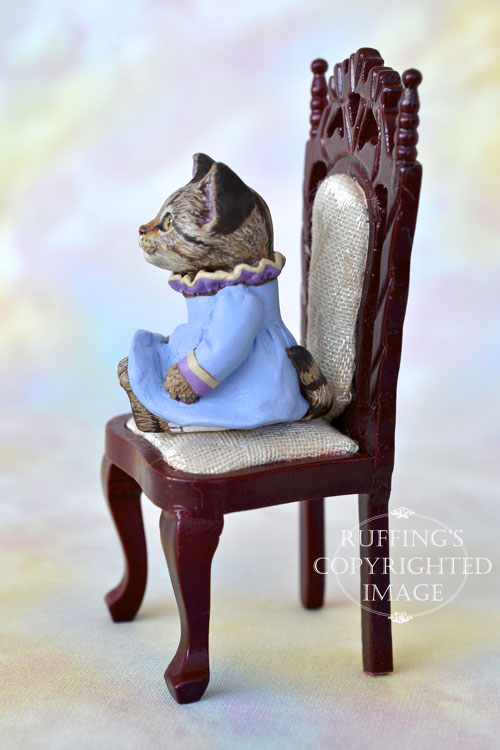 Kimberly and her chair are 1:12 scale. (One inch equals one foot.)
Kimberly is 1 and 1/2 inches tall.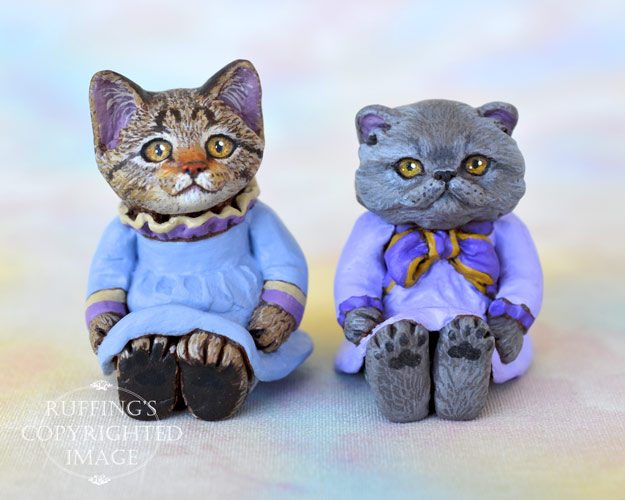 Update: Kimberly has been adopted. Thank you!

Kimberly's friend is Heather the Blue Persian kitten.