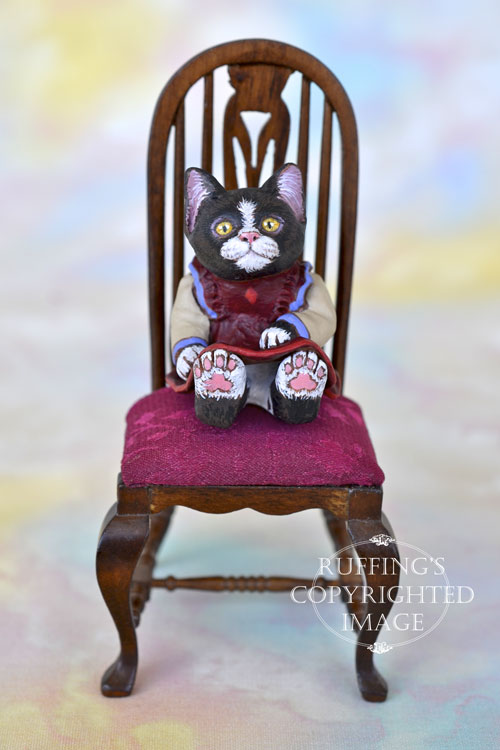 Poppy is a handmade miniature original, one-of-a-kind cat art doll, hand painted and hand sculpted in paperclay by artist Max Bailey.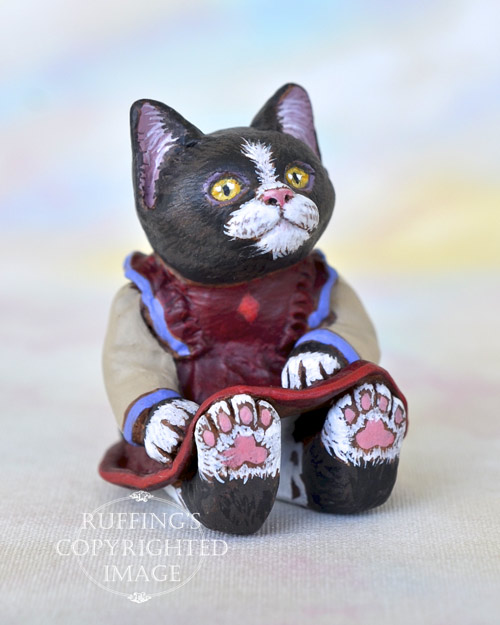 Poppy is an endearing and happy little tuxedo kitten, full of life and wonder at the world around her.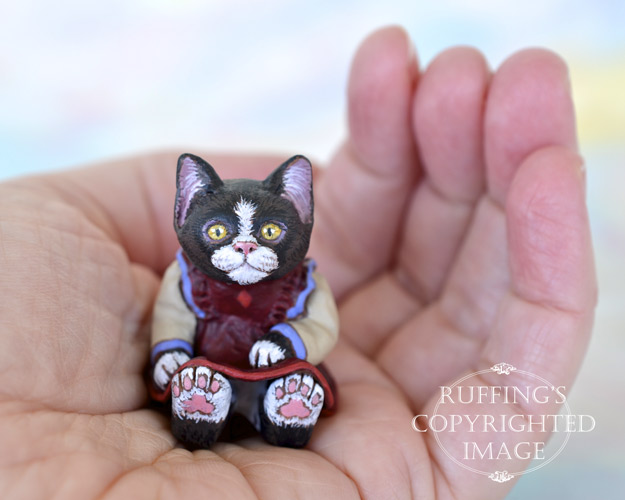 Her bright yellow eyes see everything and trust everyone.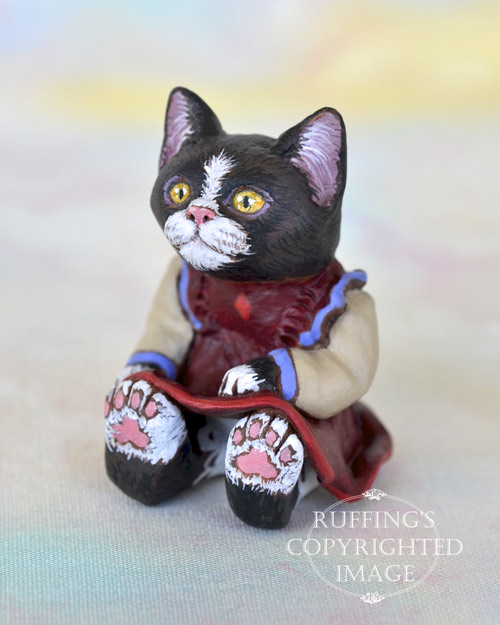 Poppy sits in her very own fancy chair, with its dark red brocade seat.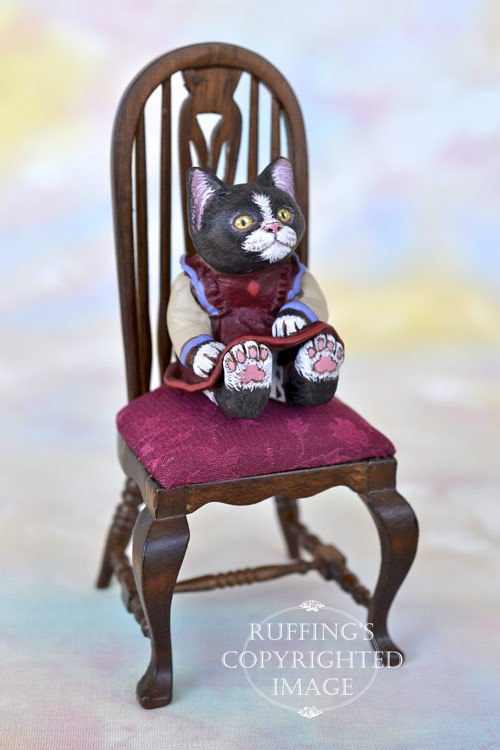 Her pinafore is also dark red, with a crimson diamond in the front, and a crimson border around the hem of the skirt. She wears it over a soft beige blouse.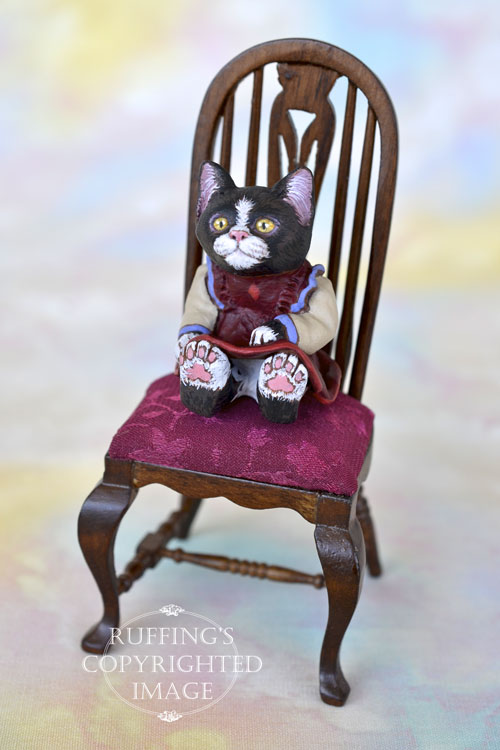 Her blouse has a border of blue around the cuffs that matches the blue edging on the ruffle of her pinafore.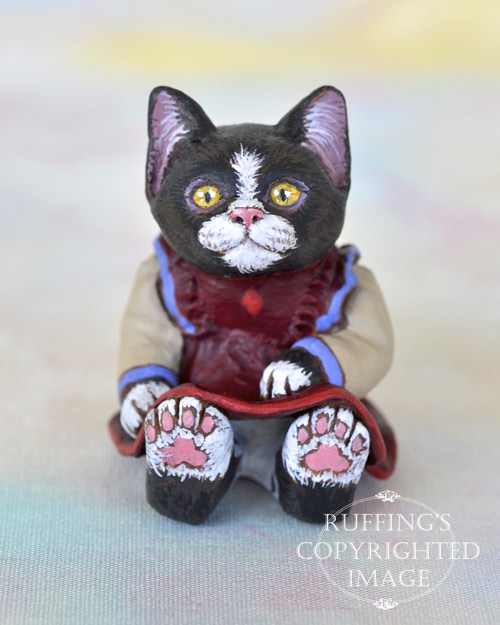 Poppy is a one-of-a-kind work of art, and is meant for display only. She was sculpted from paperclay in multiple stages, to allow for drying and detailing.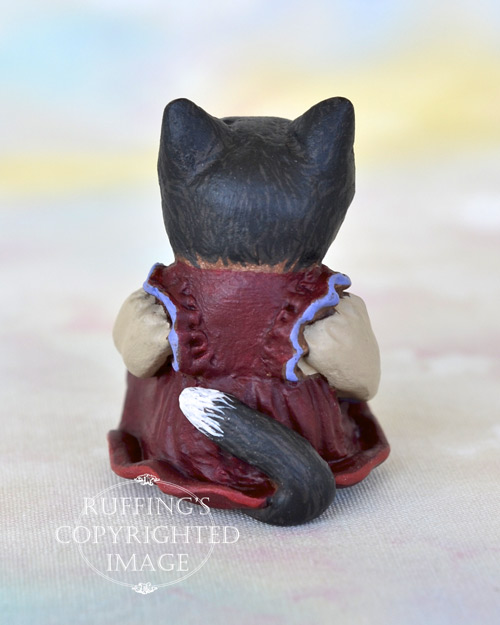 Poppy was painted under a magnifying light, with tiny brushes, one hair at a time. She is signed and sealed with matte varnish for protection and preservation, and comes with a certificate of authenticity.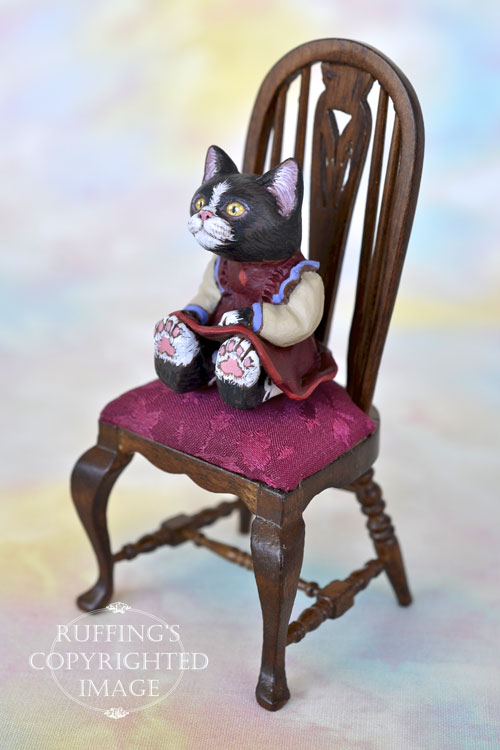 Poppy and her chair are 1:12 scale. (One inch equals one foot.) She is 1 and 1/2 inches tall.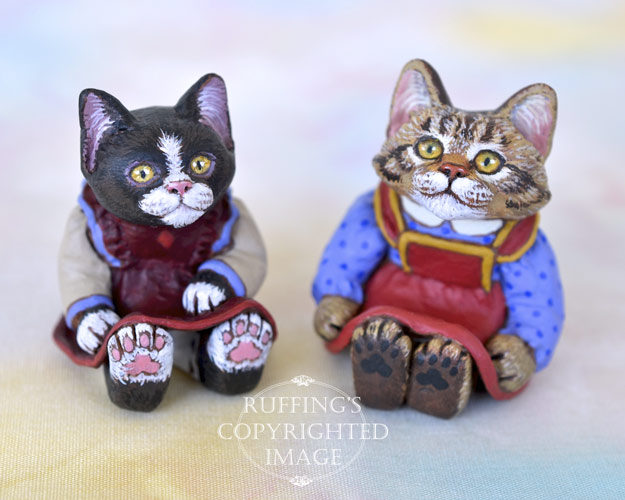 Update: Poppy has been adopted. Thank you!
Her friend above is Dakota the Maine Coon kitten.