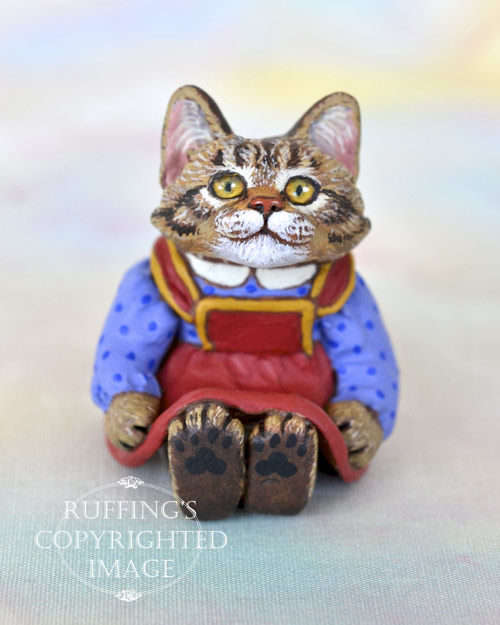 Dakota is a handmade miniature original, one-of-a-kind tabby Maine Coon cat art doll, hand painted and hand sculpted in paperclay by artist Max Bailey.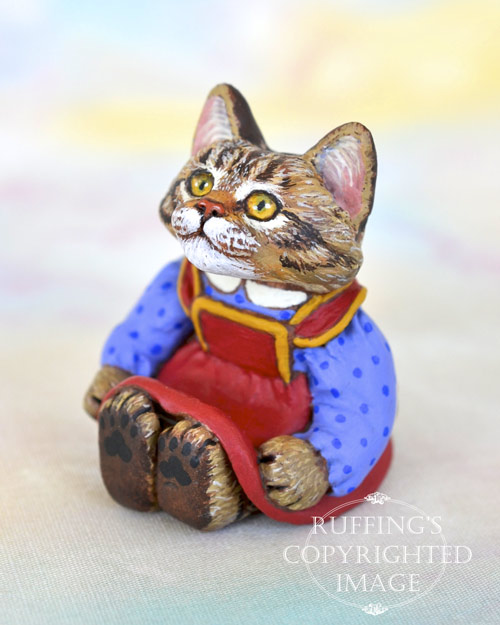 Everybody knows Dakota.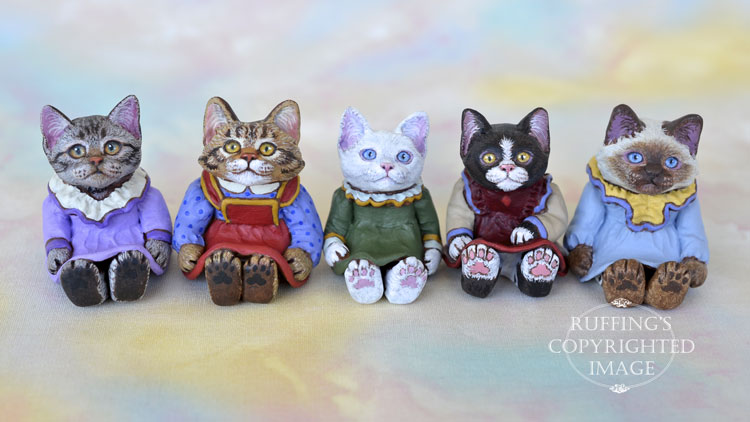 She's the family meeter and greeter. (Dakota's friends above, from left to right, are Naomi the American Shorthair tabby, Victoria the white kitten, Poppy the tuxedo kitten, and Paula the Ragdoll kitten.)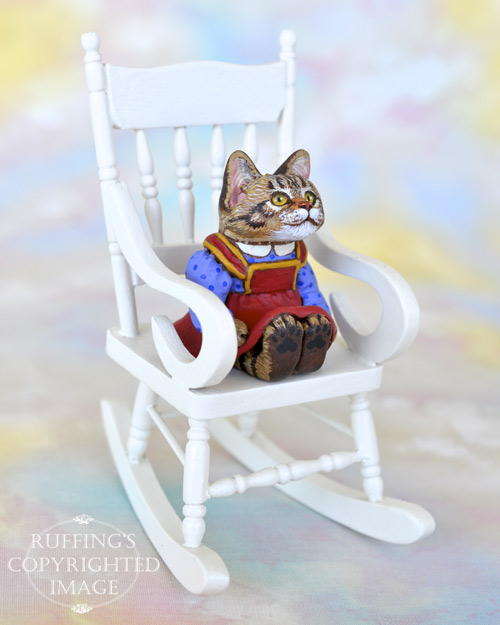 She welcomes all guests and newcomers.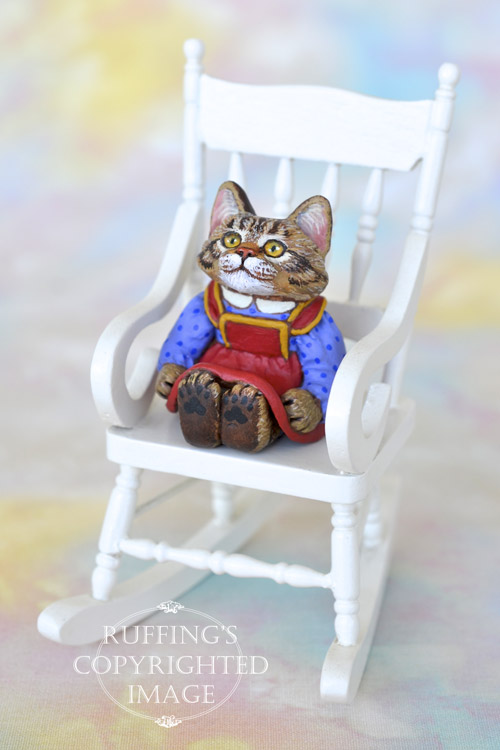 Sitting on the porch in her white wooden rocking chair, Dakota is always ready for company.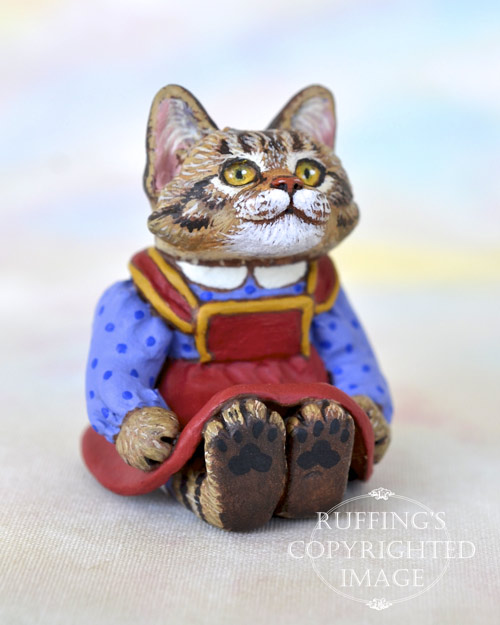 She wears a country red pinafore, with bib and straps edged in gold.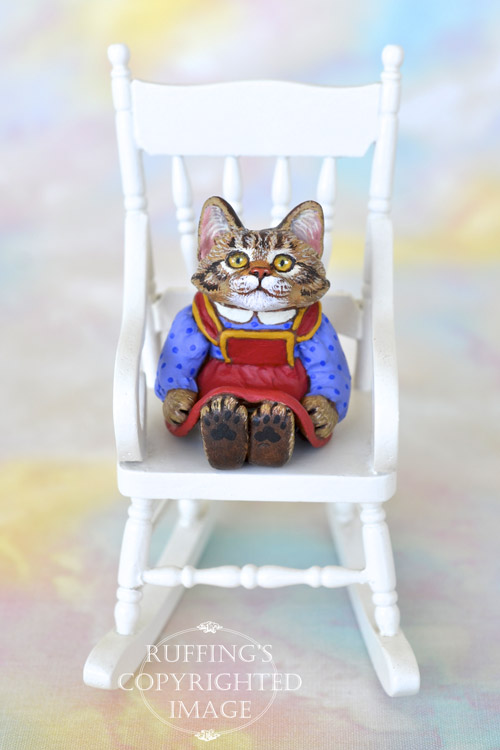 Her periwinkle blue blouse has a white collar and dark blue polka dots.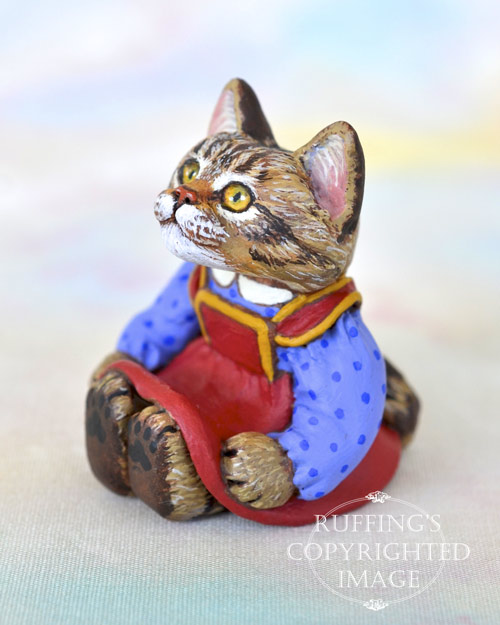 Dakota is a one-of-a-kind work of art, and is meant for display only.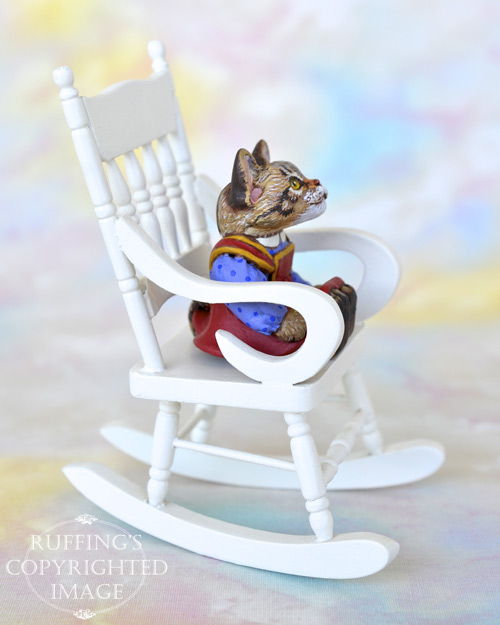 She was sculpted from paperclay in multiple stages, to allow for drying and detailing.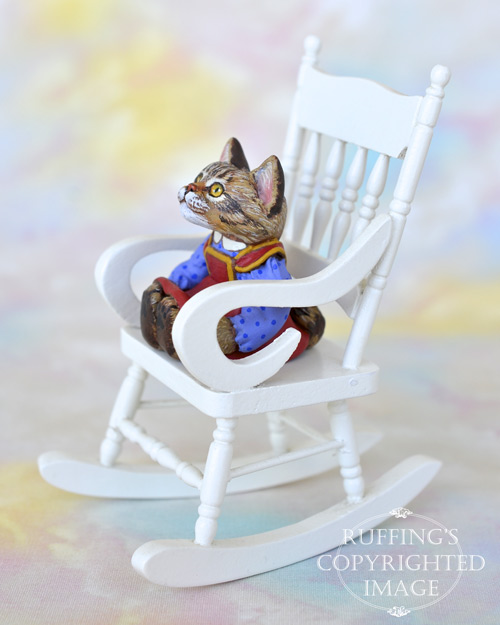 Dakota was painted under a magnifying light, with tiny brushes, one hair at a time.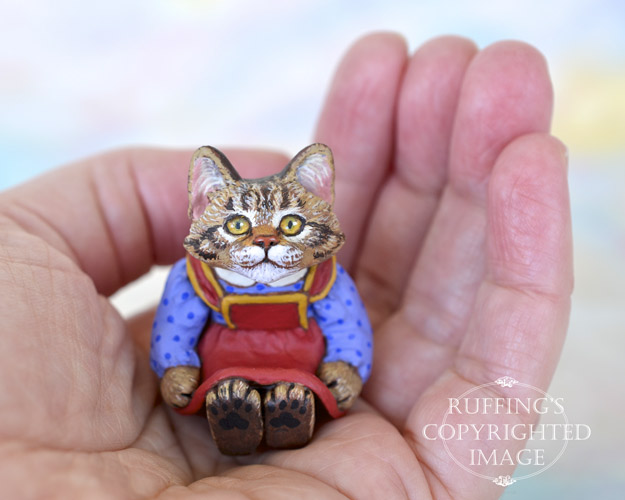 She is signed and sealed with matte varnish for protection and preservation, and comes with a certificate of authenticity.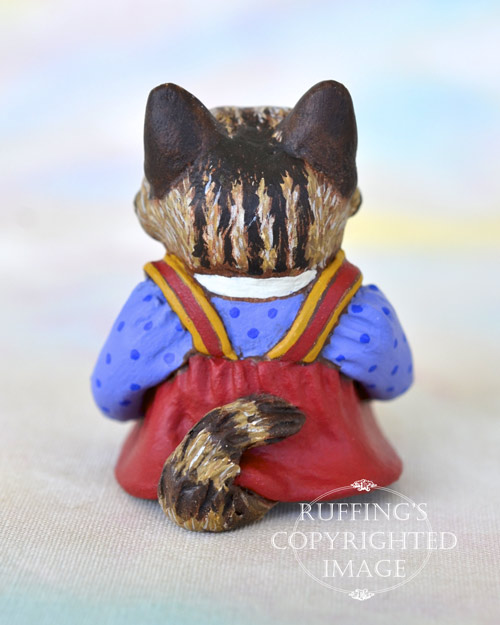 Dakota and her chair are 1:12 scale. (One inch equals one foot.) She is 1 and 5/8 inches tall.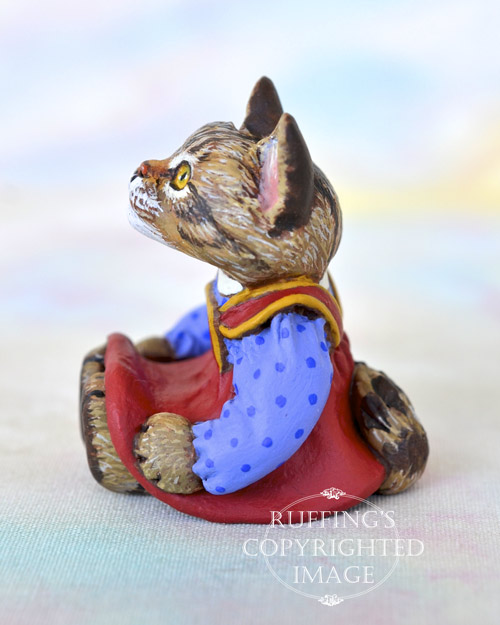 Update: Dakota has been adopted. Thank you!
Her friend below is Poppy the tuxedo kitten.