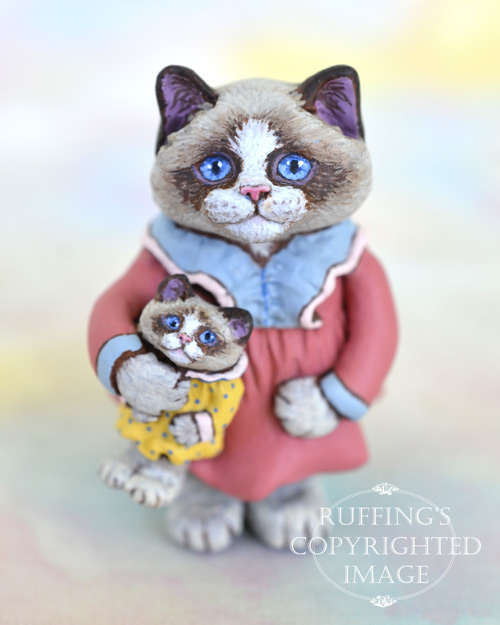 Laura is a handmade miniature original, one-of-a-kind cat art doll, hand painted and hand sculpted in paperclay by artist Max Bailey.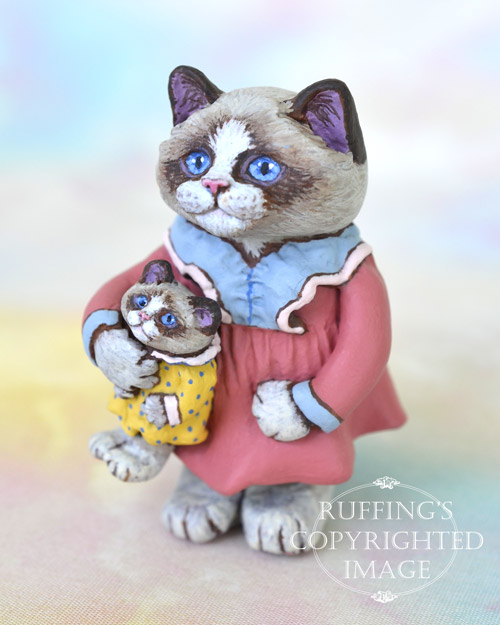 Laura is a very sweet bi-color Ragdoll kitten, who can always be seen holding the little doll she named Lonnie.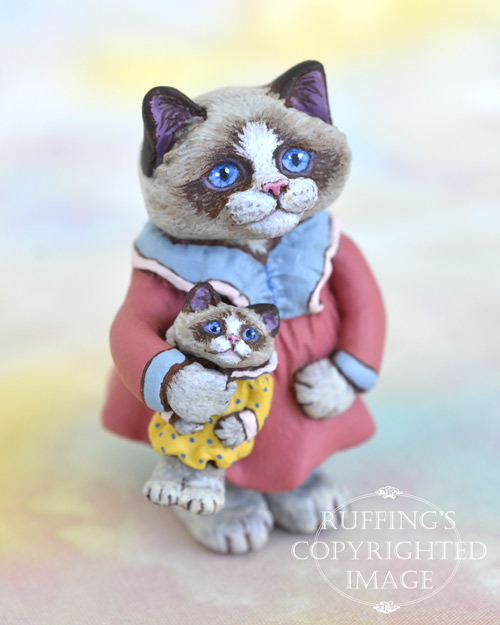 To Laura, Lonnie is the most beautiful doll in the world. She has lovely blue eyes and a dark little face with dramatic white markings, just like Laura's.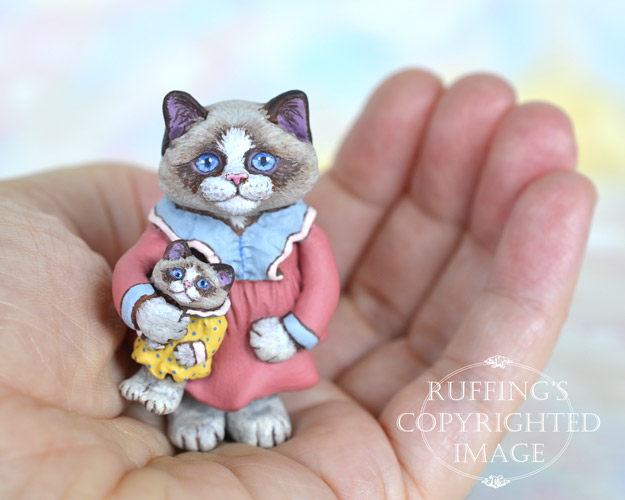 Laura wears a coral dress with a blue collar and blue cuffs. The collar is edged in pink. Lonnie's dress is golden yellow with blue polka dots, and a pink collar.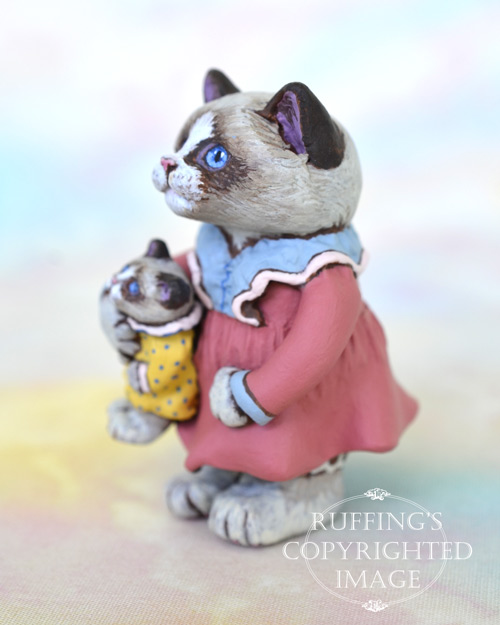 Laura is a one-of-a-kind work of art, and is meant for display only. She was sculpted from paperclay in multiple stages, to allow for drying and detailing.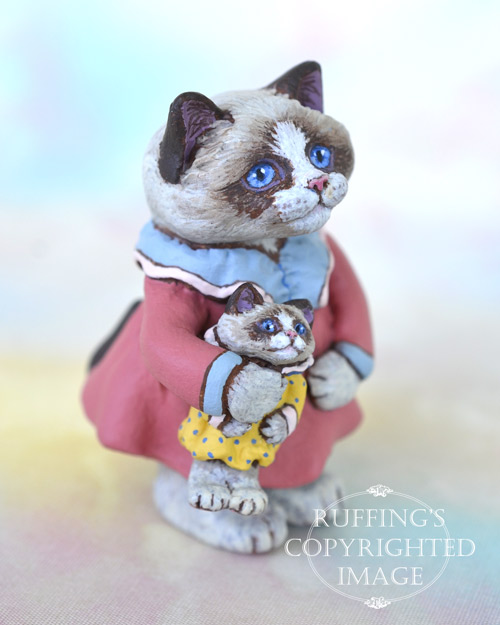 Laura was painted under a magnifying light, with tiny brushes, one hair at a time. She is signed and sealed with matte varnish for protection and preservation, and comes with a certificate of authenticity.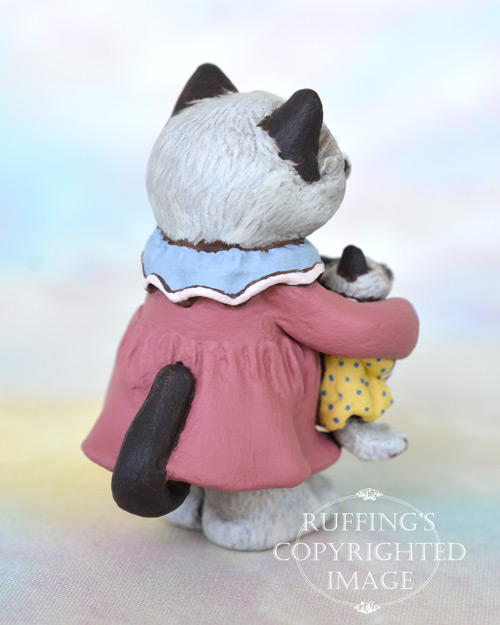 Laura is 1:12 scale. (One inch equals one foot.) She is 2 inches tall.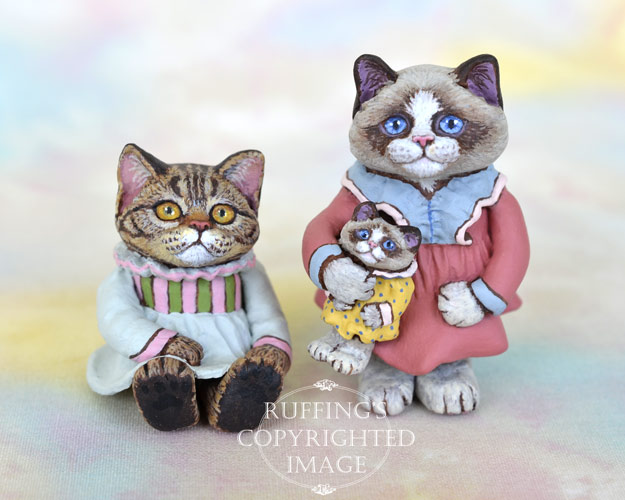 Update: Laura and Lonnie have been adopted. Thank you!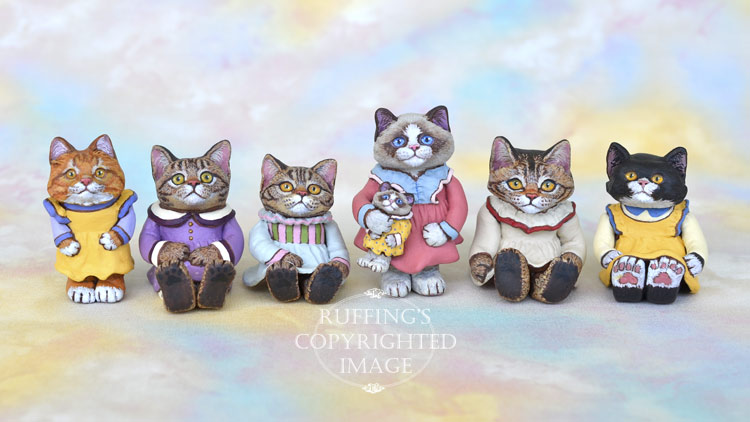 Laura and Lonnie's friends are, from left to right, Brandy the ginger tabby kitten, Margo the tabby kitten, Bernadette the American Shorthair tabby kitten, Rachel the Maine Coon tabby kitten, and Domino the black-and-white tuxedo kitten.