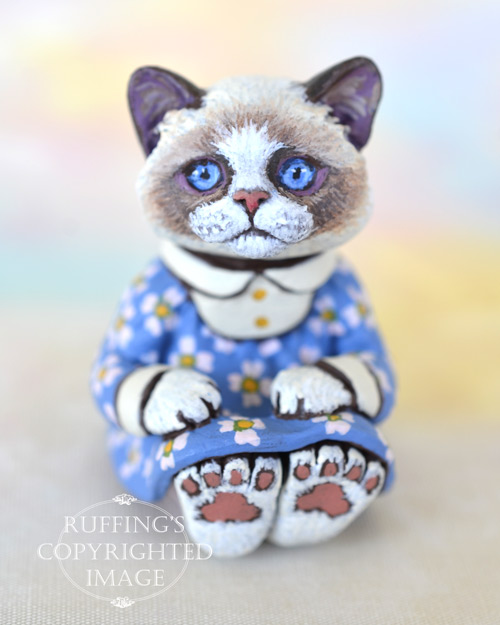 Primrose is a handmade miniature original, one-of-a-kind cat art doll, hand painted and hand sculpted in paperclay by artist Max Bailey.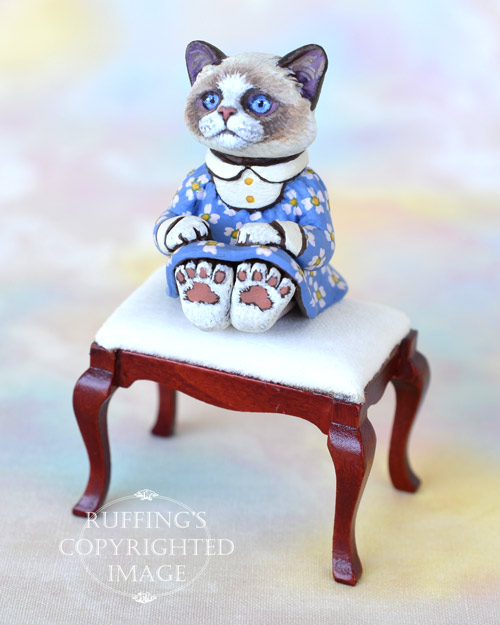 Primrose is a bi-color Ragdoll kitten with eyes as blue as the ocean, a pretty pink nose, and dramatic white, ivory, and beige-brown coloring.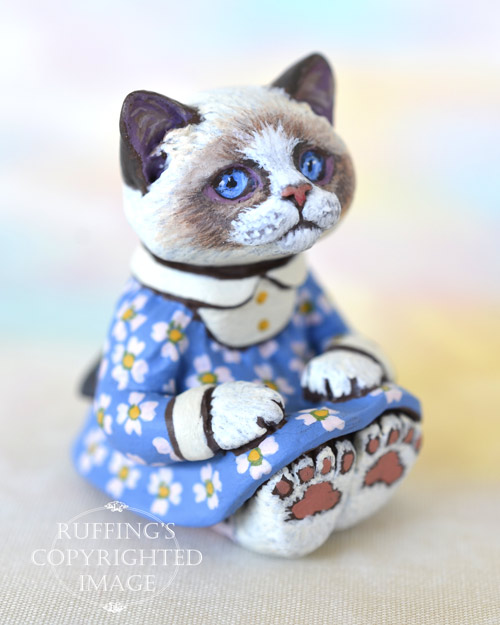 It isn't every day that you meet a kitten as lovely as Primrose. She is everything a kitten should be…cuddly and affectionate, playful and inquisitive, charming and good-natured.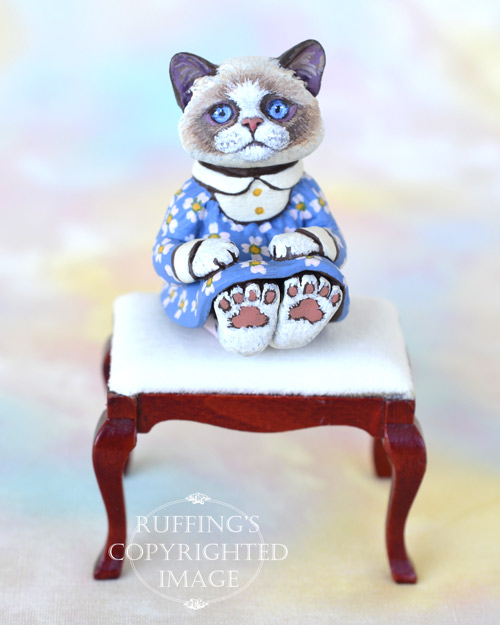 Primrose sits on her mahogany stool upholstered in ivory. It is her "daydreaming stool", and when she sits on it she has that faraway look that daydreamers often have. It is her stool, and comes with her.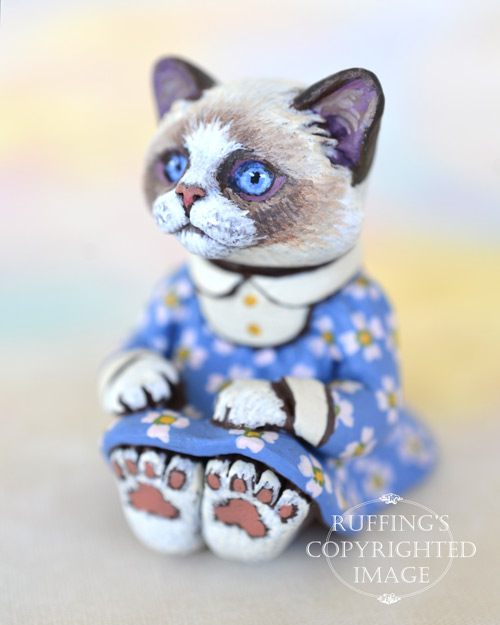 Primrose is wearing a country blue dress covered in pink flowers that have heart-shaped petals and yellow centers. It has a crisp white collar, white cuffs, and two golden buttons.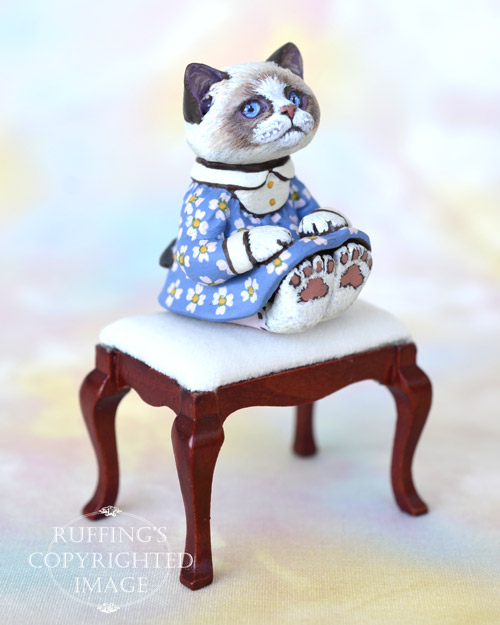 Primrose is a one-of-a-kind work of art, and is meant for display only. She was sculpted from paperclay in multiple stages, to allow for drying and detailing.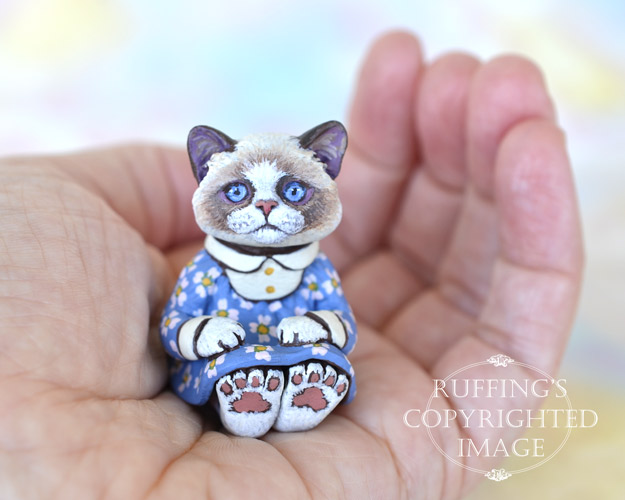 Primrose was painted under a magnifying light, with tiny brushes, one hair at a time. She is signed and sealed with matte varnish for protection and preservation, and comes with a certificate of authenticity.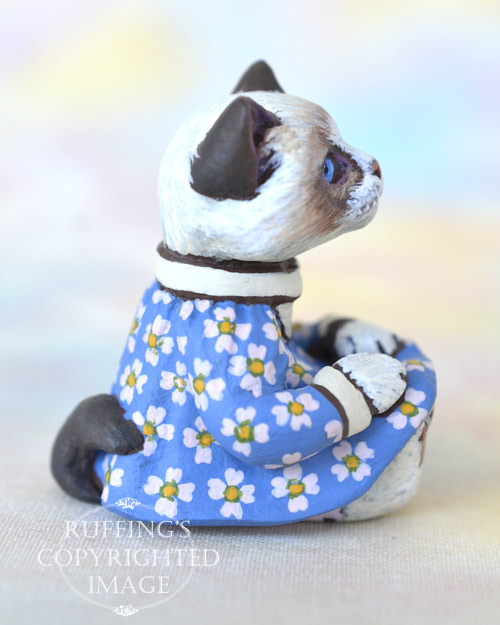 Primrose is 1:12 scale. (One inch equals one foot.) She is 1 and 5/8 inches tall.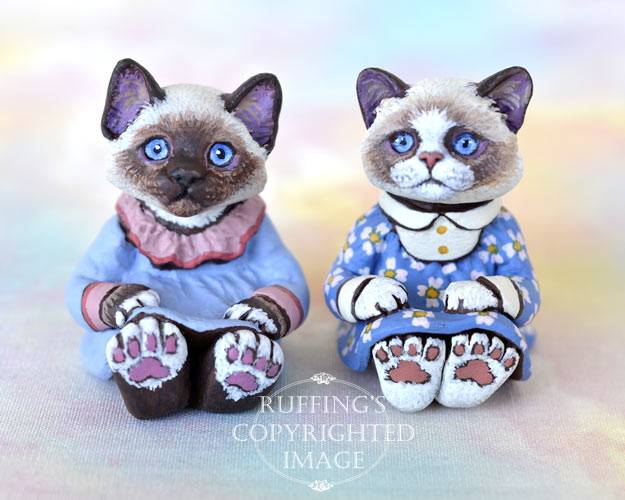 Update: Primrose has been adopted. Thank you!
Primrose's friend is India the Birman kitten.