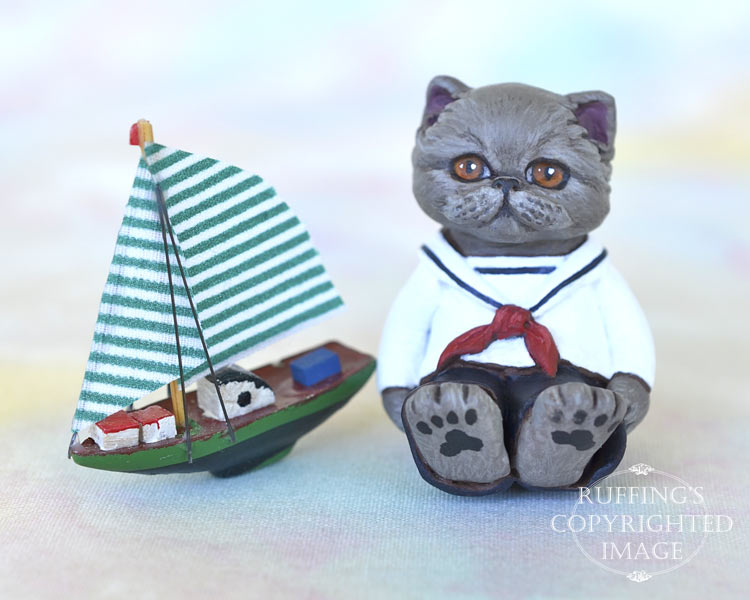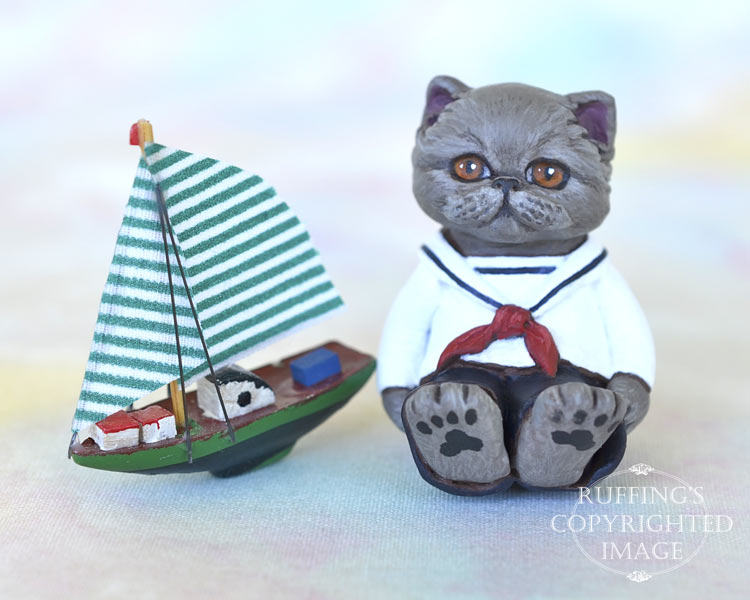 Nicholas is a handmade miniature original, one-of-a-kind cat art doll, hand painted and hand sculpted in paperclay by artist Max Bailey.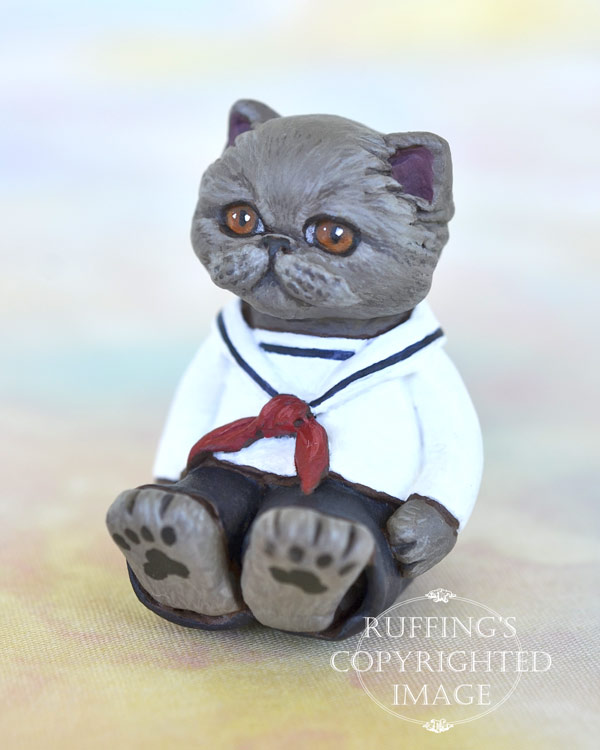 Nicholas is a Blue Persian kitten.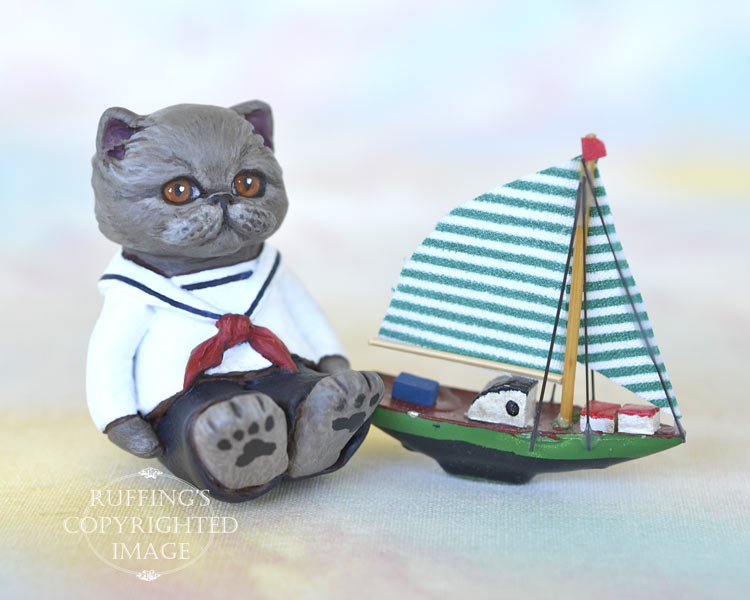 His friends call him Nautical Nicholas.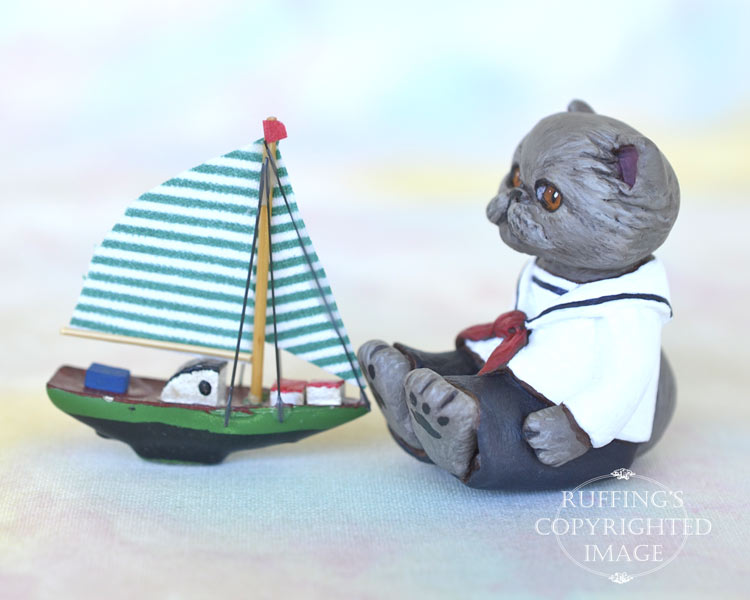 He loves sailboats and loves to sail them in the stream that runs behind his house.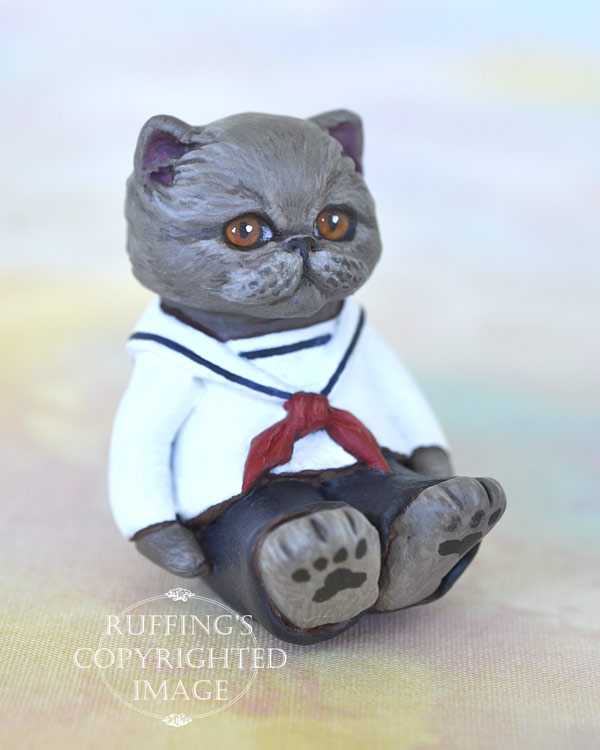 He's lost so many sailboats that now he ties a string on them so that he can retrieve them if they sail down the stream faster than he can run to catch up with them.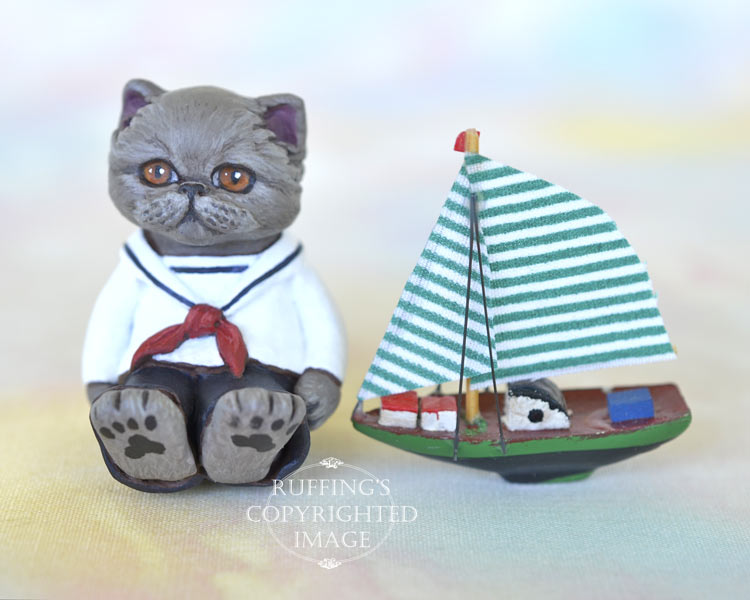 Nicholas is wearing his favorite sailor suit.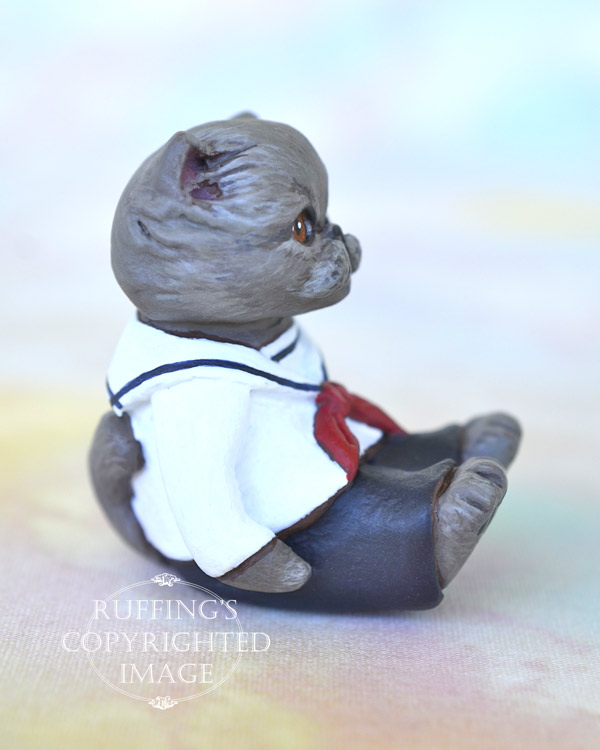 It has navy pants and a white shirt that has blue stripes and a red tie.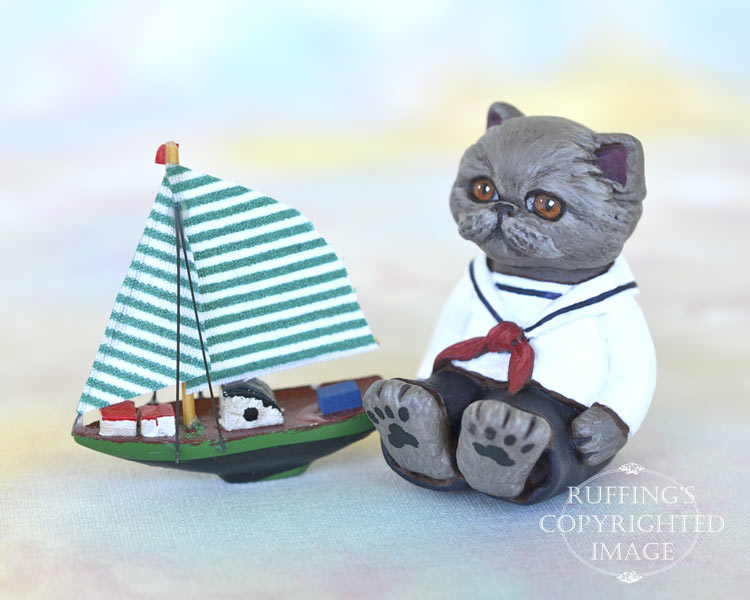 His sailboat is green and red with a green and white striped sail.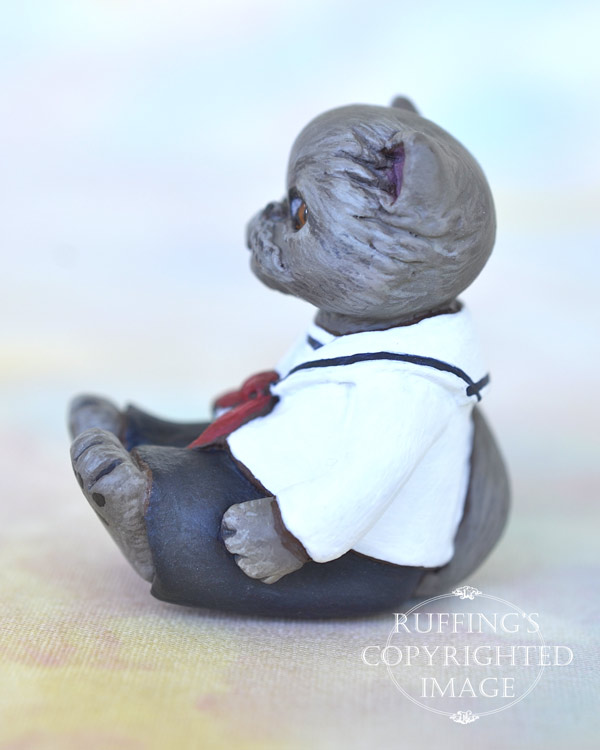 Nicholas is a one-of-a-kind work of art, and is meant for display only. He was sculpted from paperclay in multiple stages, to allow for drying and detailing.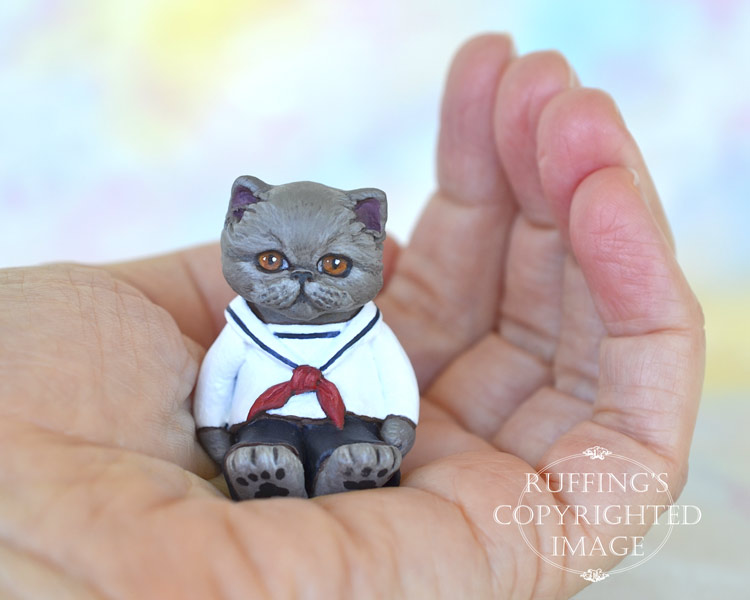 Nicholas was painted under a magnifying light, with tiny brushes, one hair at a time.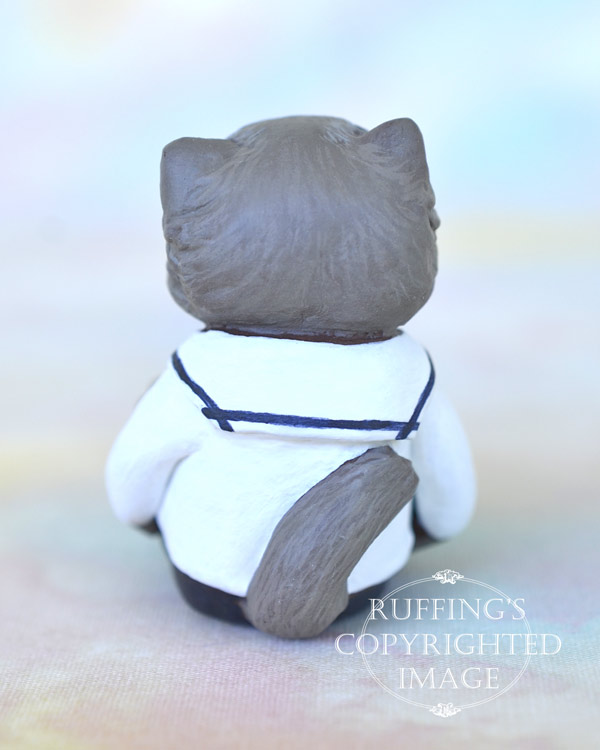 He is signed and sealed with matte varnish for protection and preservation, and comes with a certificate of authenticity.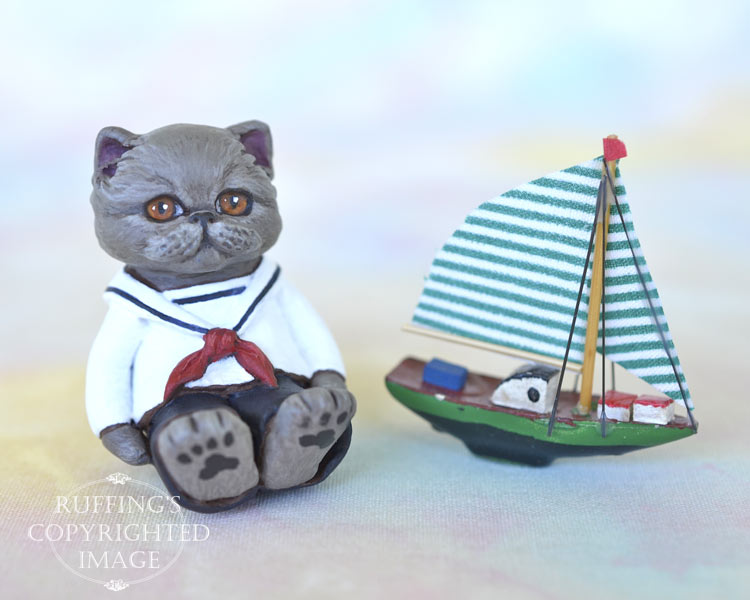 Nicholas is 1:12 scale. (One inch equals one foot.) He is 1 and 1/2 inches tall.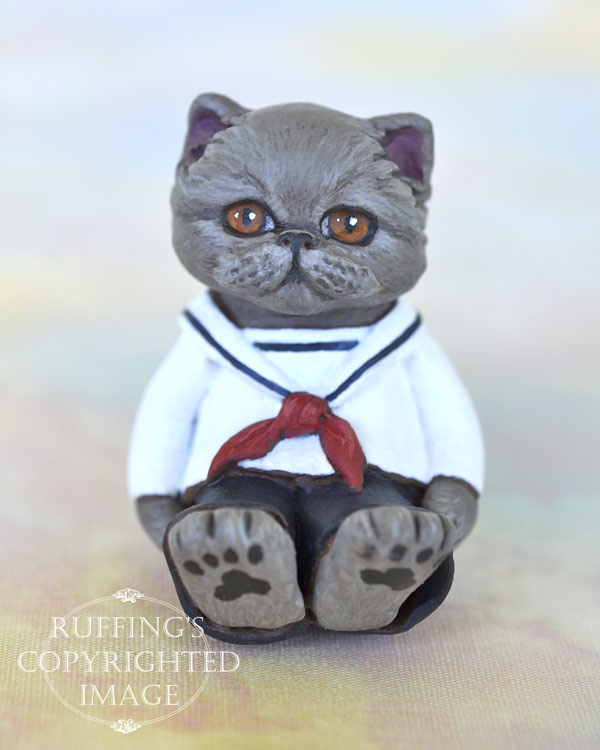 Update: Nicholas has been adopted. Thank you!