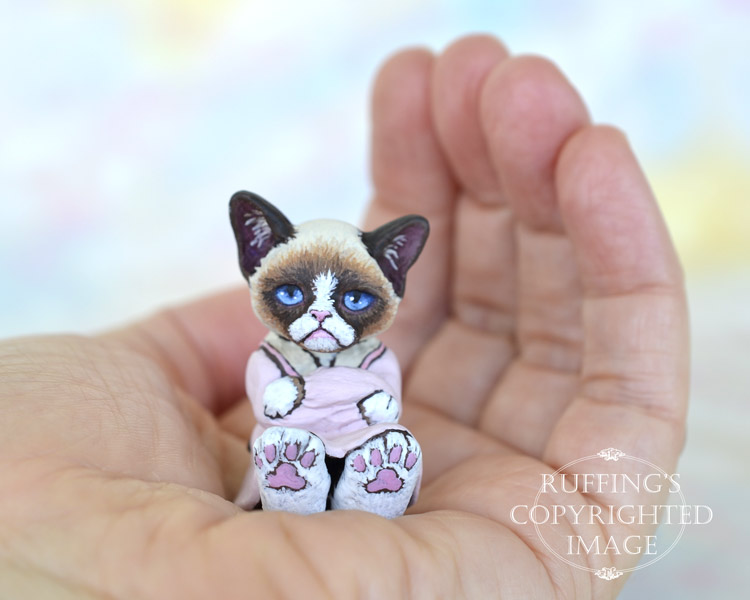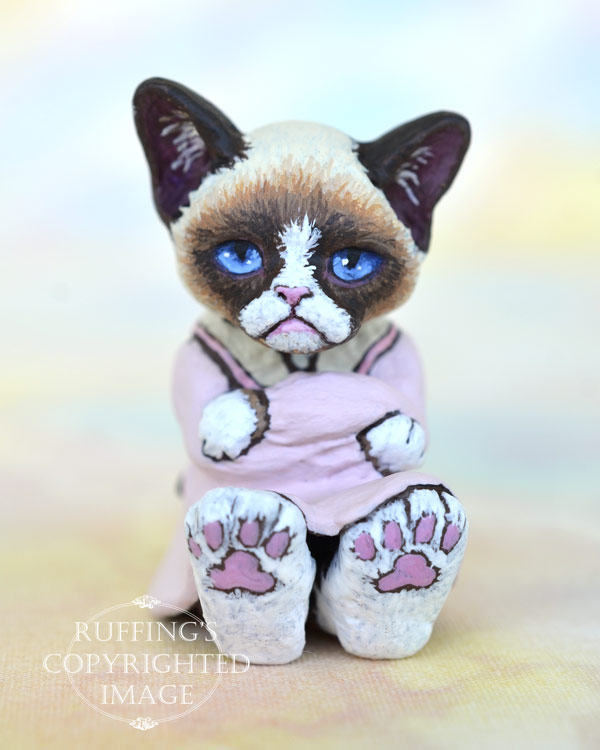 Sweetie is a handmade miniature original, one-of-a-kind cat art doll, hand painted and hand sculpted in paperclay by artist Max Bailey, and this is what she has to say: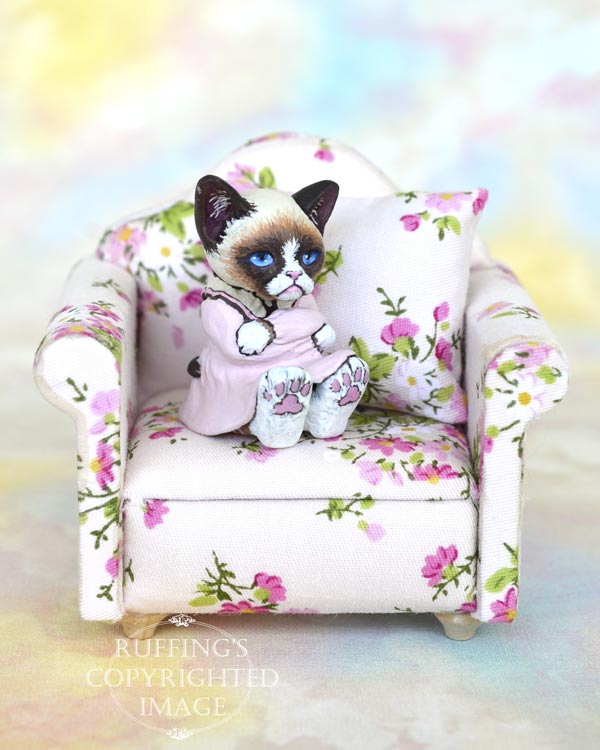 When I was very little, they named me Sweetie. That's not my fault.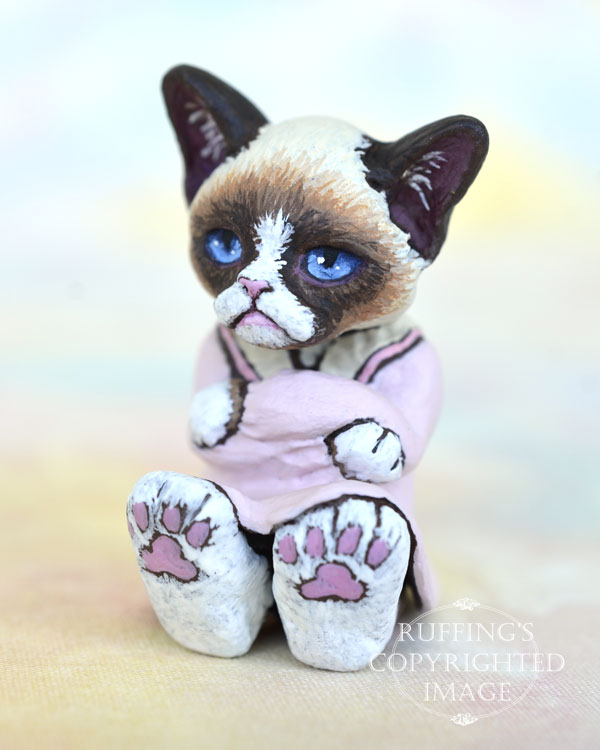 They bought me this pink dress, with a ruffle around the neck. I don't like pink. Barbie wears pink.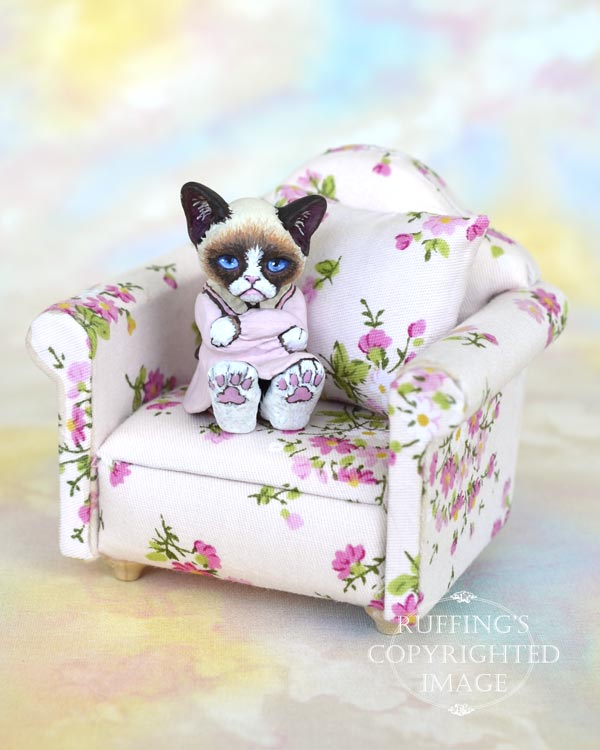 This chair with all the flowers on it is not my style, but at least it's soft.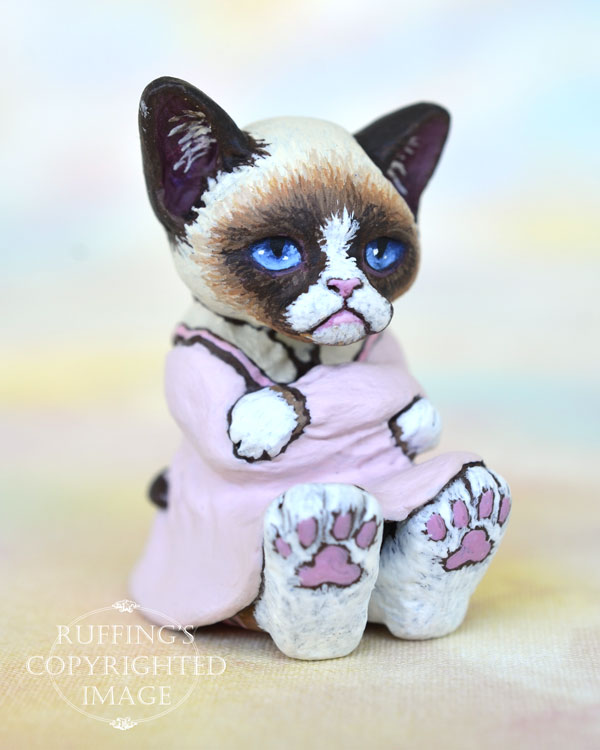 I'd like my food served in a cut glass goblet, with jewels. I saw it on TV. The jewels are my idea.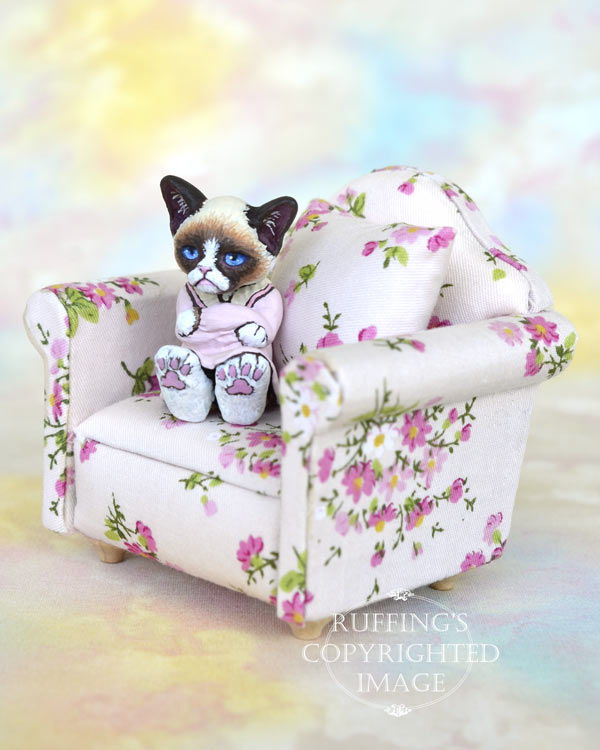 By the way, I don't mind a few pets, but I don't like to be patted on the head. I find it condescending.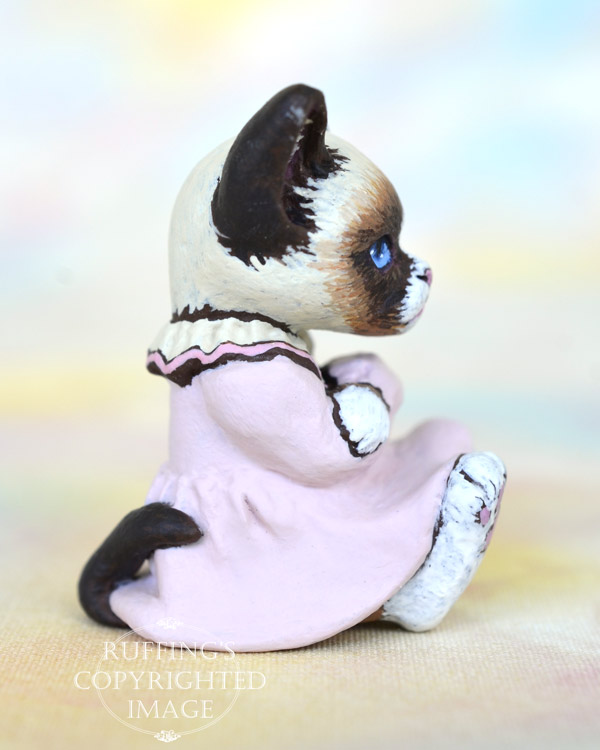 I suppose they mean well, even though they're misguided. I have to go now. They're calling me for dinner.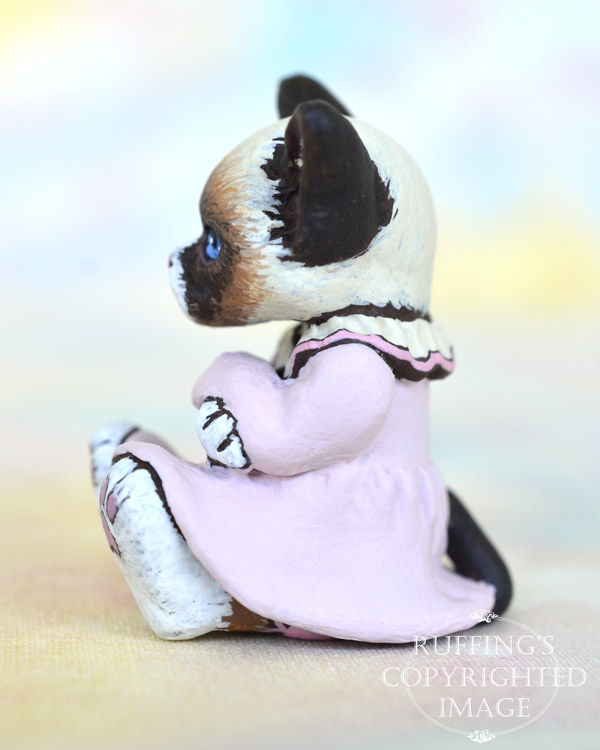 Drop by again sometime when I'm not so busy.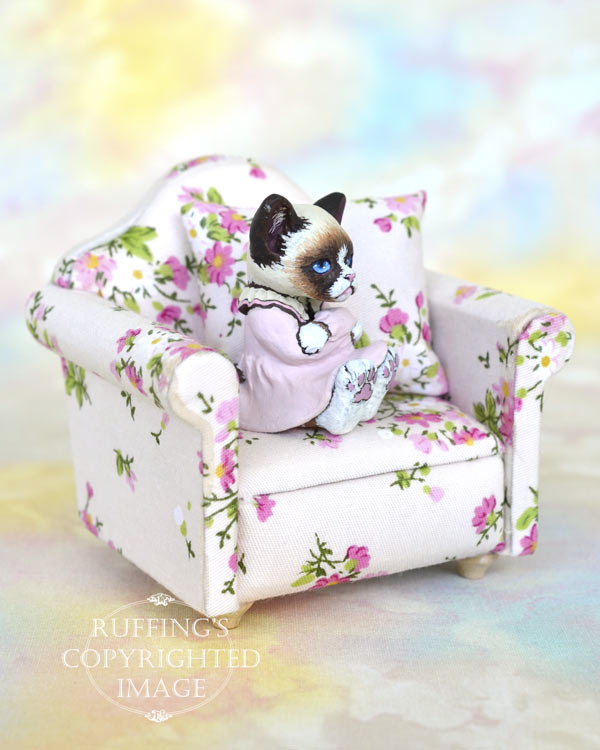 Sweetie is a one-of-a-kind work of art, and is meant for display only. She was sculpted from paperclay in multiple stages, to allow for drying and detailing.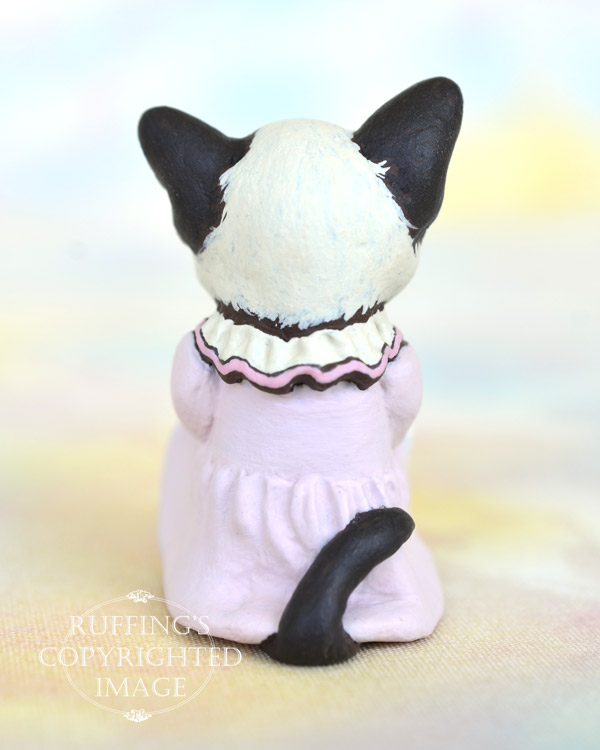 Sweetie was painted under a magnifying light, with tiny brushes, one hair at a time. She is signed and sealed with matte varnish for protection and preservation, and comes with a certificate of authenticity.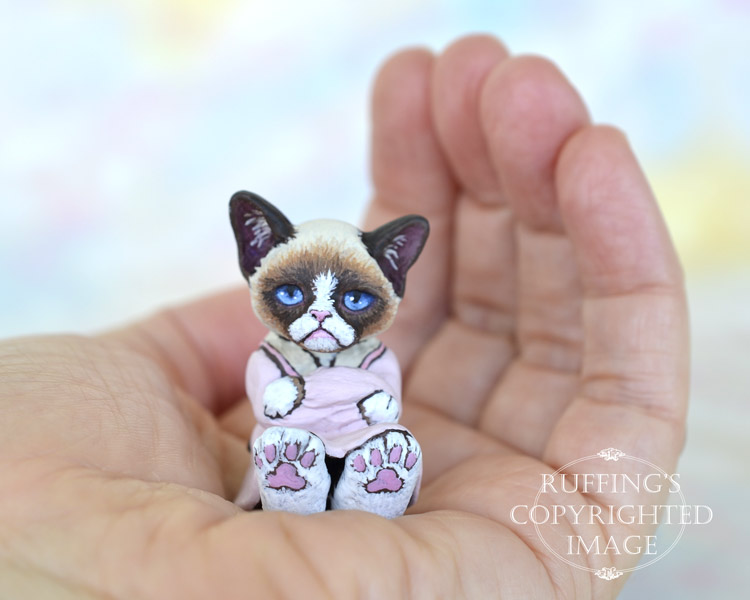 Sweetie is 1:12 scale. (One inch equals one foot.) She is 1 and 1/2 inches tall, not including her ears.
Update: Sweetie has been adopted. Thank you!