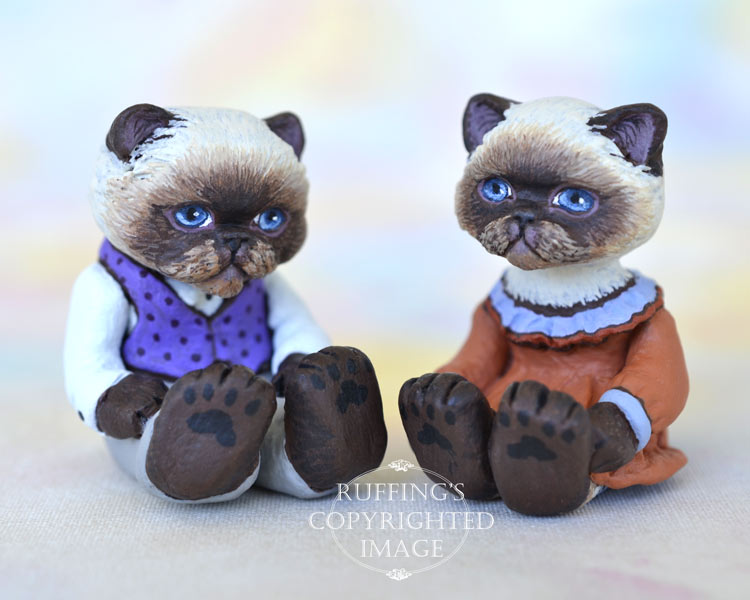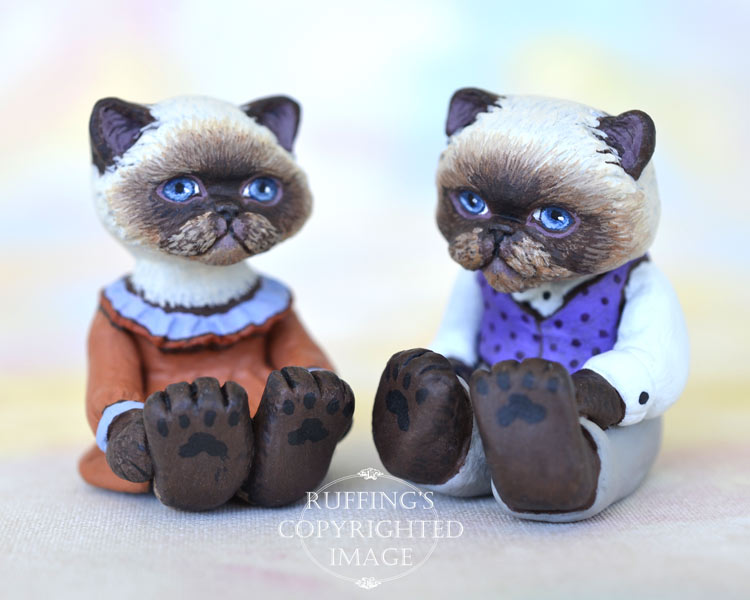 Kendra and Mikey are handmade miniature original, one-of-a-kind Himalayan cat art dolls, hand painted and hand sculpted in paperclay by artist Max Bailey.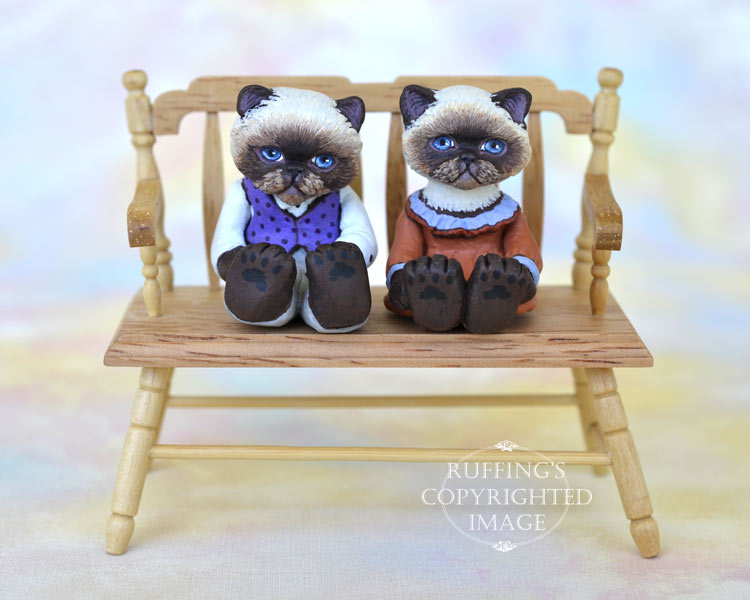 Kendra and Mikey are Himalayan kittens who have been sent to the principal's office. Sitting on a wooden bench just outside of her office, they wait to be called.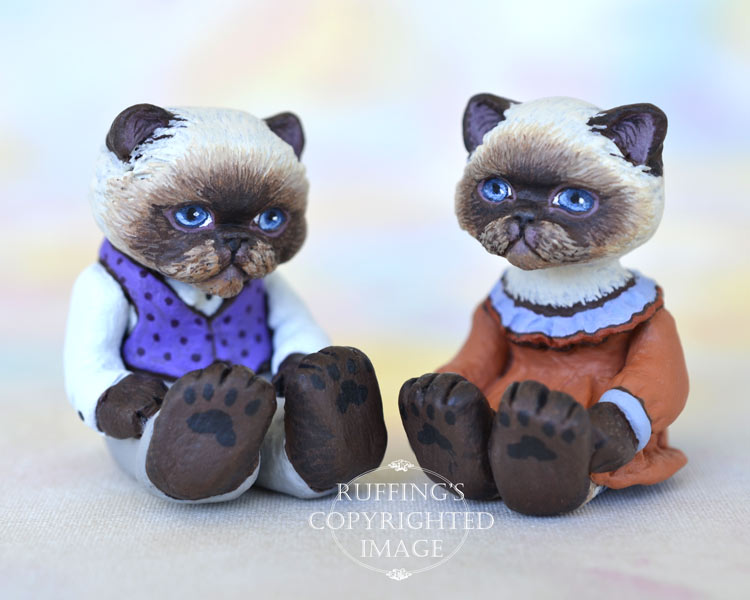 Mikey has been sent for fidgeting, and Kendra for talking too much in class.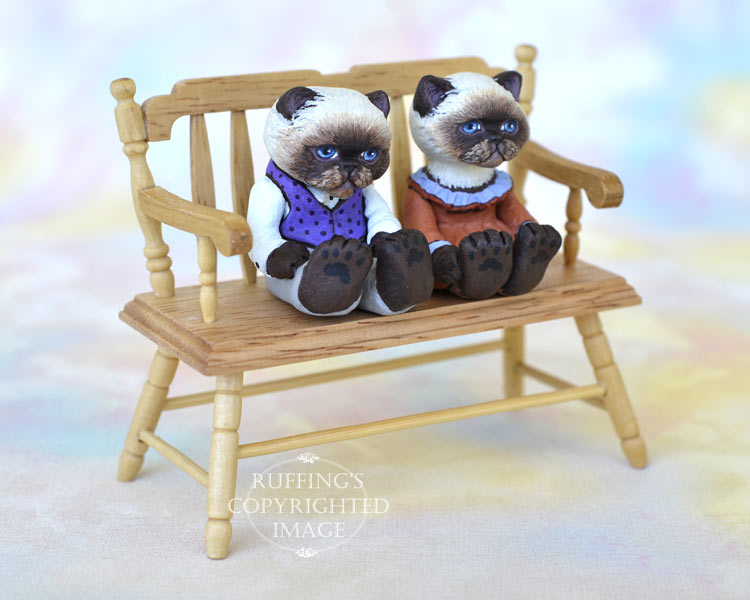 "I don't think I talk too much," says Kendra. "The teacher said to raise our paws if we want to talk, and I had my paw raised the whole time."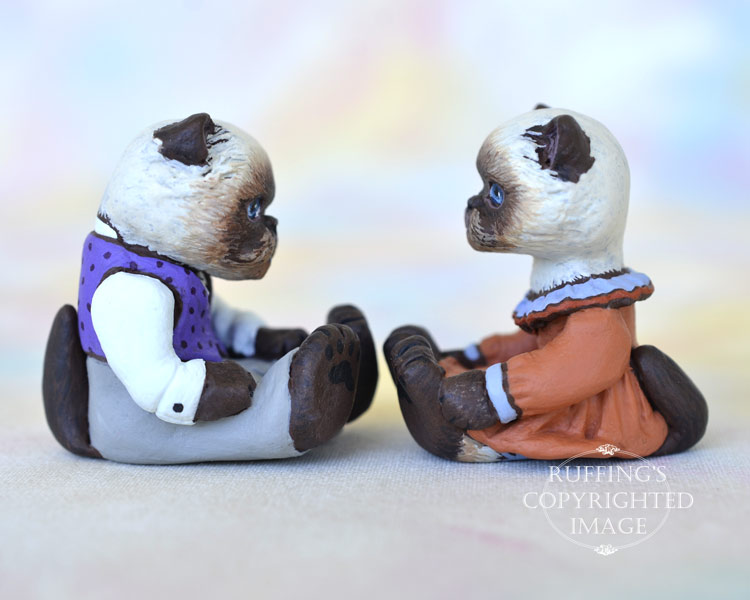 Mikey wiggles and tugs at his ear.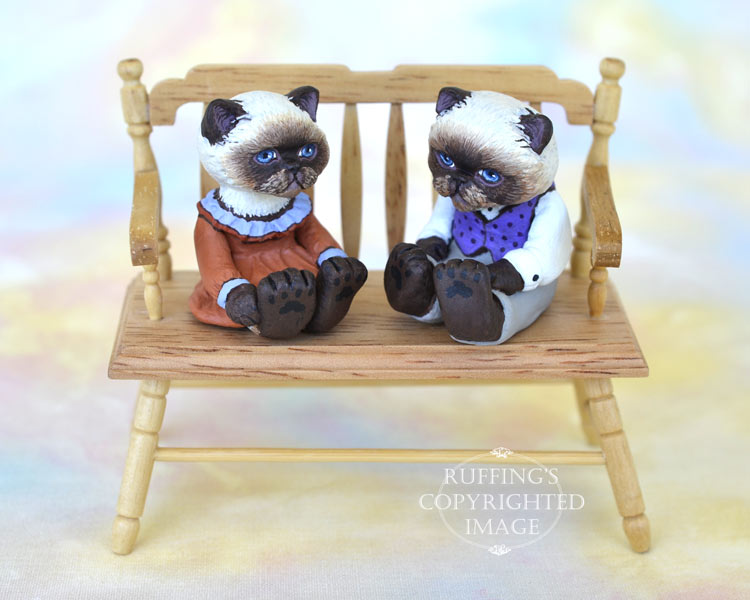 "The teacher talks all the time," continues Kendra. "I don't see why I can't talk too. In fact, I think I should get an 'A' in classroom participation."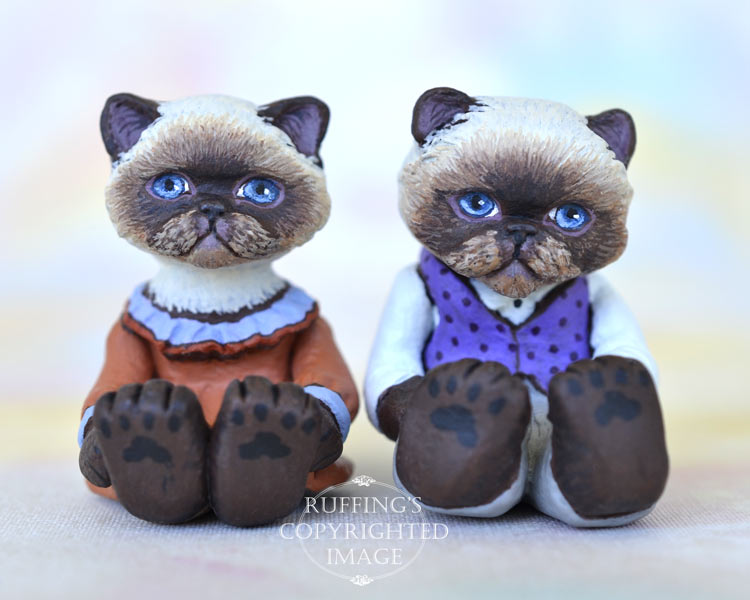 Mikey sways from side to side and bobs his head back and forth, just to test his coordination.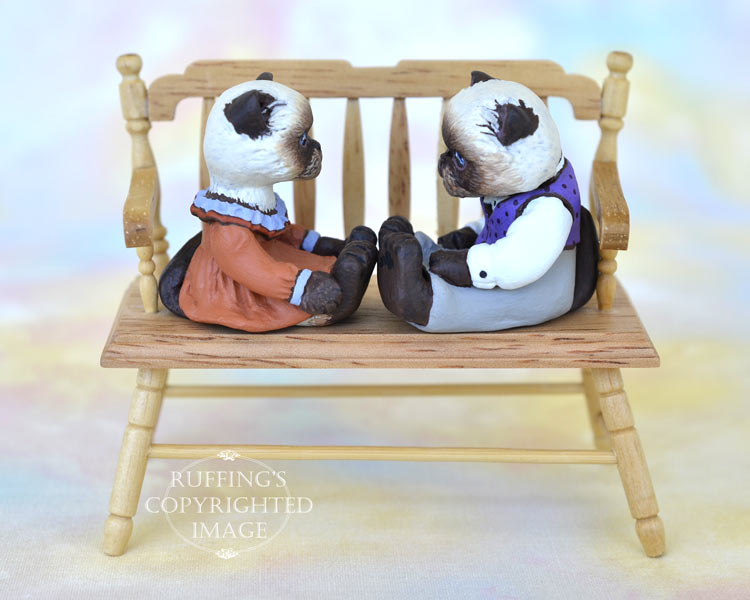 "Anyway, just because I'm talking, doesn't mean anyone has to listen. I really don't think I talk too much at all, do you?"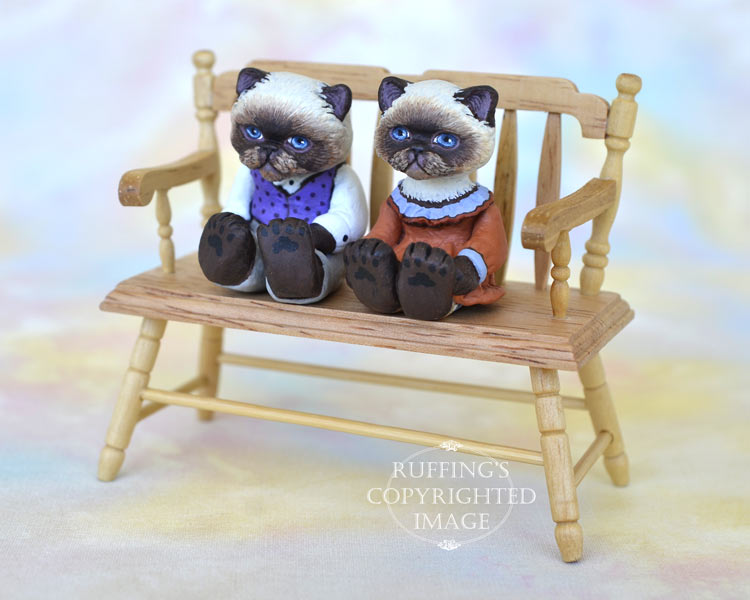 "Yup," answers Mikey, but Kendra doesn't hear him. She's still talking.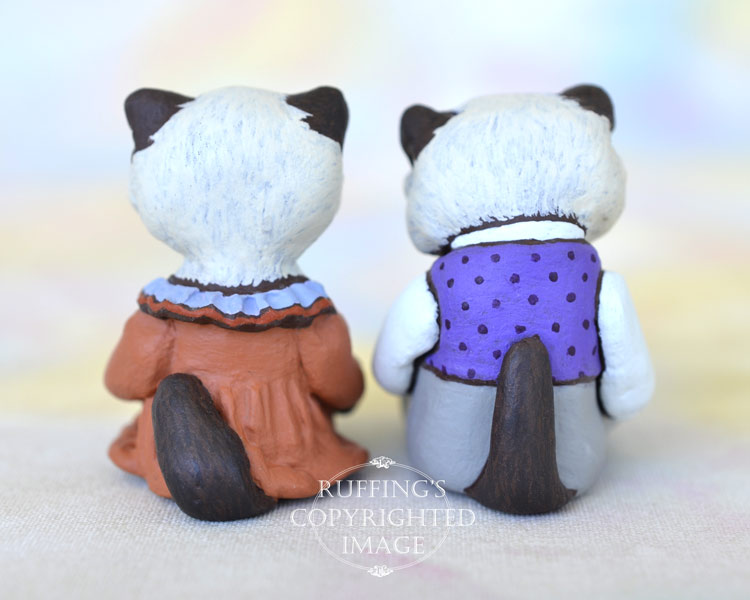 Mikey fidgets in his white shirt, gray pants, and purple polka-dotted vest.
Kendra talks and talks in her burnt orange dress with the blue ruffle around the neck, and blue cuffs.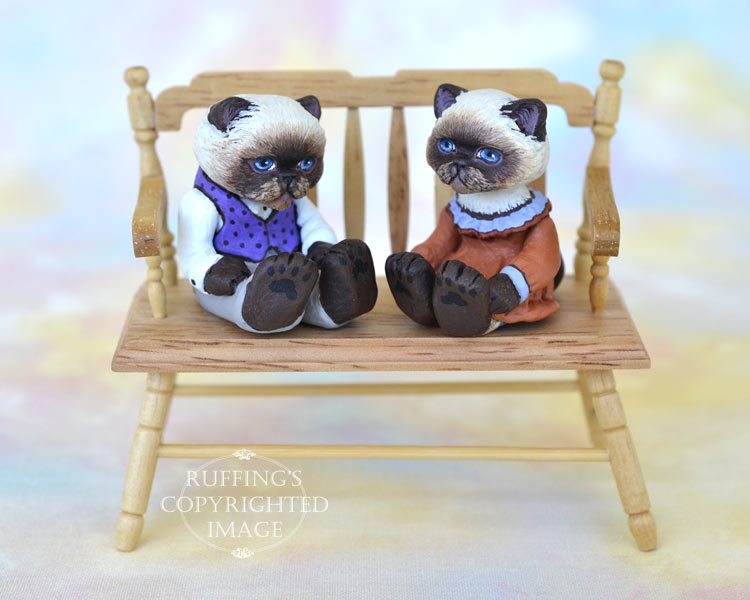 Kendra and Mikey are one-of-a-kind works of art, and are meant for display only. They were sculpted from paperclay in multiple stages, to allow for drying and detailing.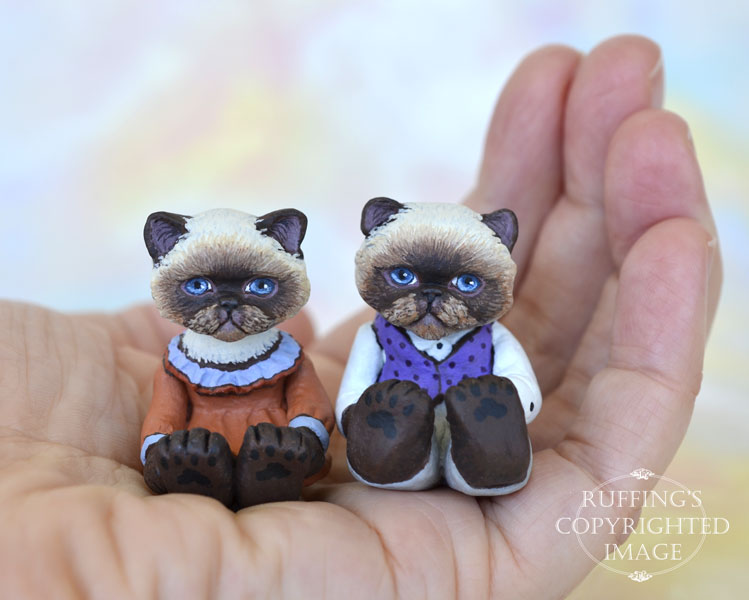 Kendra and Mikey were painted under a magnifying light, with tiny brushes, one hair at a time. They are signed and sealed with matte varnish for protection and preservation, and come with a certificate of authenticity.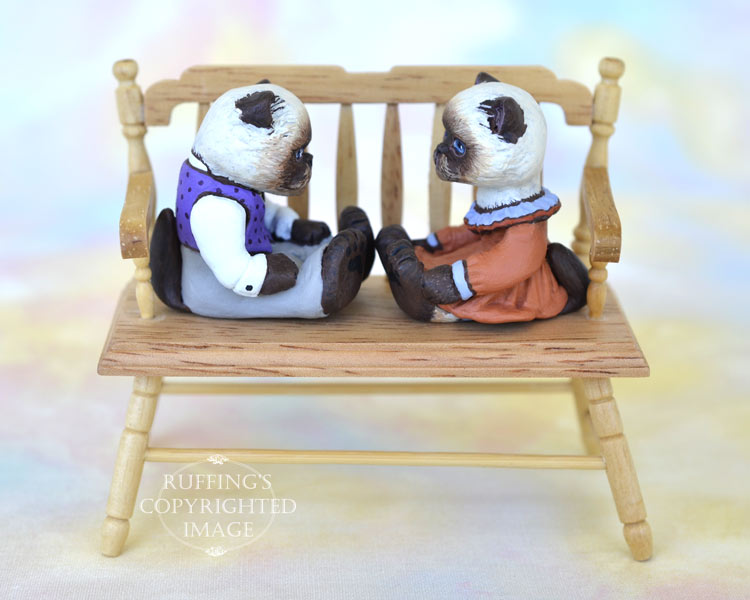 Kendra and Mikey are 1:12 scale. (One inch equals one foot.) Kendra is 1 and 1/2 inches tall, and so is Mikey. They come with their wooden bench.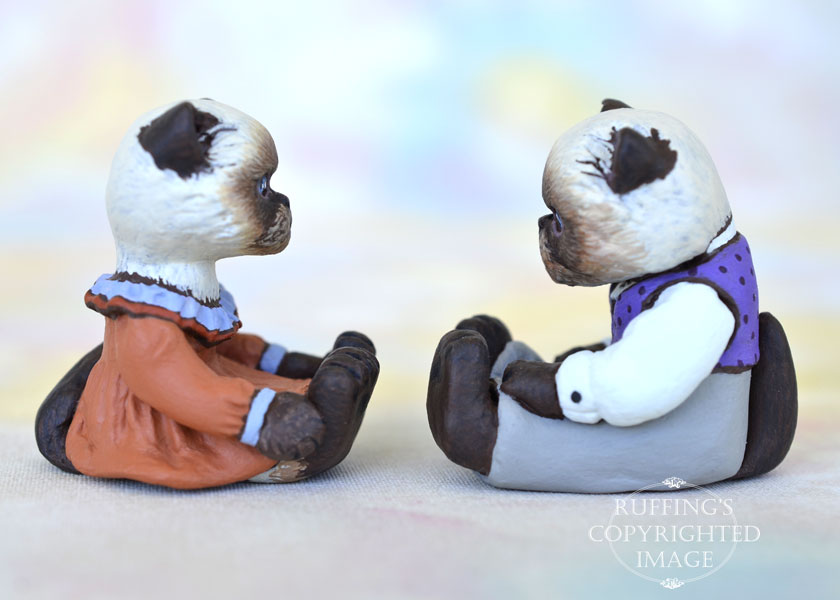 Please click here to visit Kendra and Mikey's adoption page.