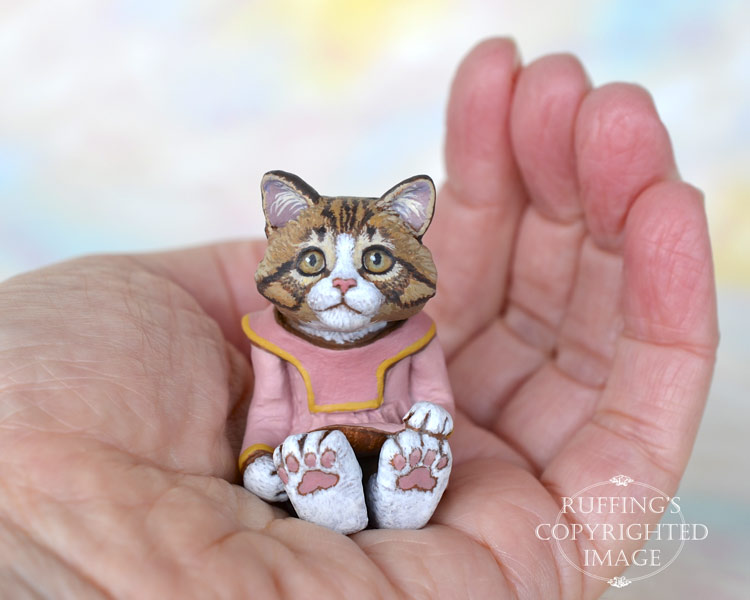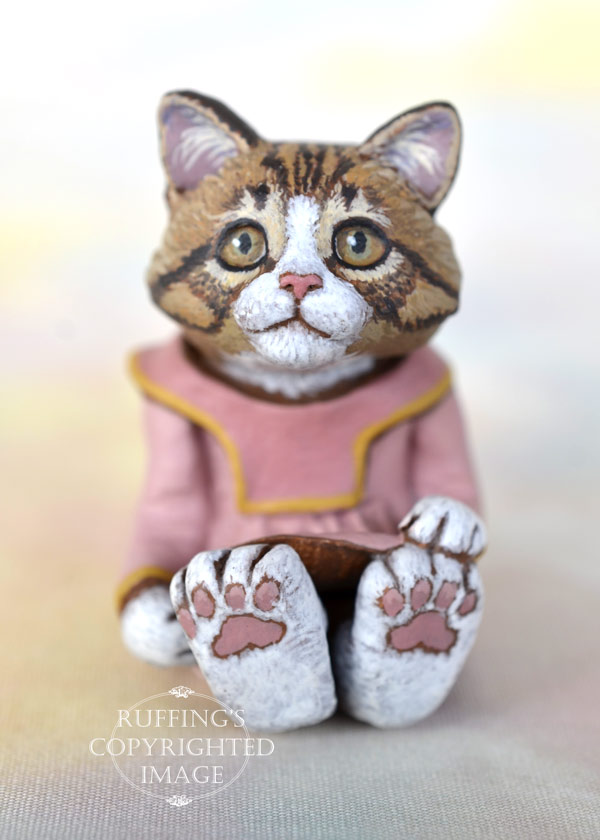 Pinky is a handmade miniature original, one-of-a-kind cat art doll, hand painted and hand sculpted in paperclay by artist Max Bailey.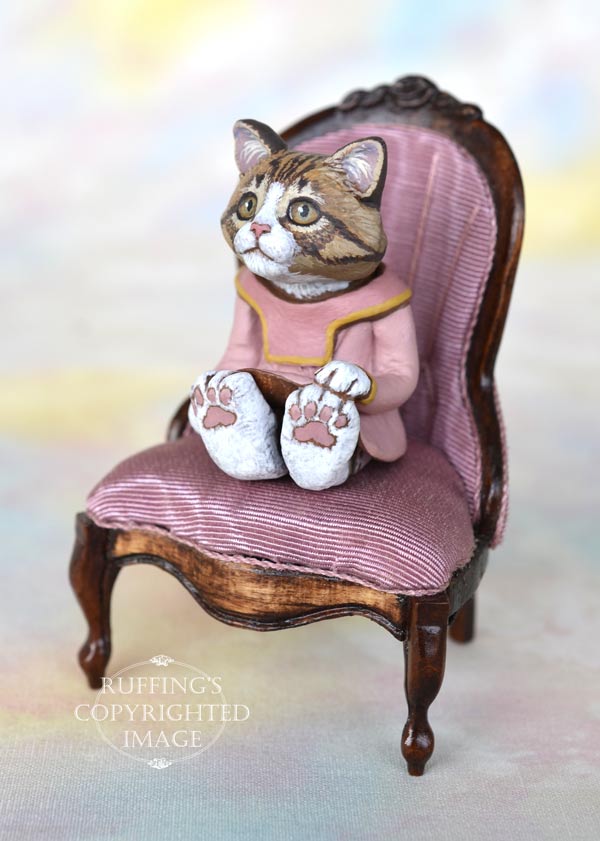 Pinky is a Norwegian Forest Cat tabby-and-white kitten who lives in a world where everything is her favorite color,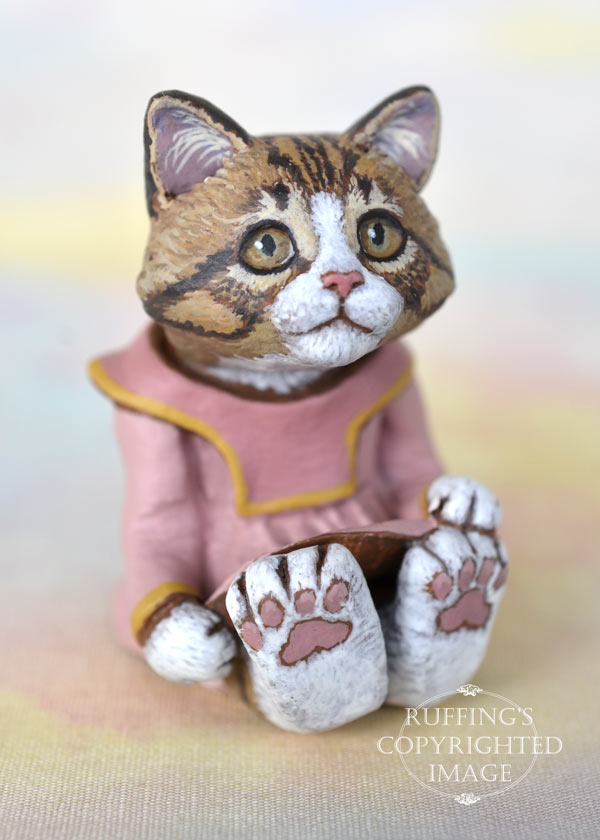 by her own design.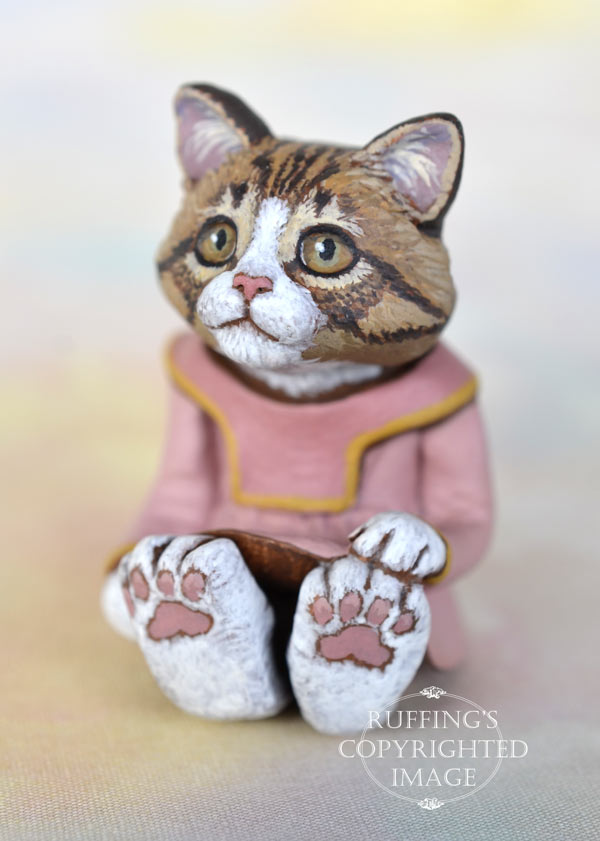 She wears a two-tone pink dress, with gold edging around the collar.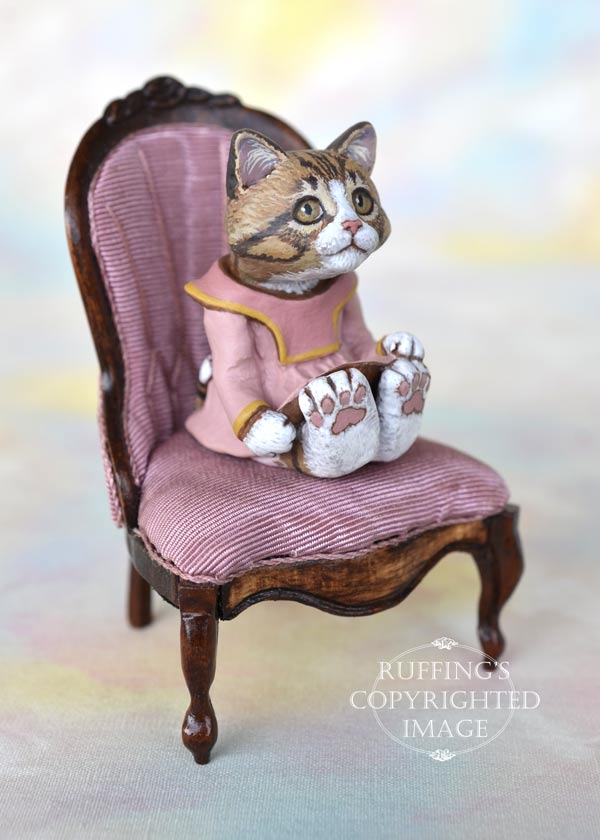 Her favorite chair has mauve-pink tufted upholstery, and suits her perfectly.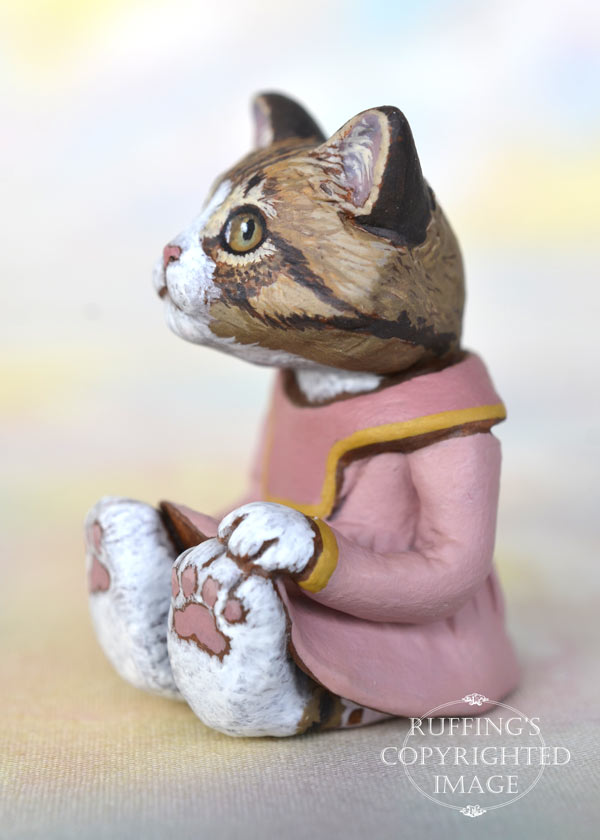 In fact, her entire wardrobe and all the furnishings in her room are some shade of pink.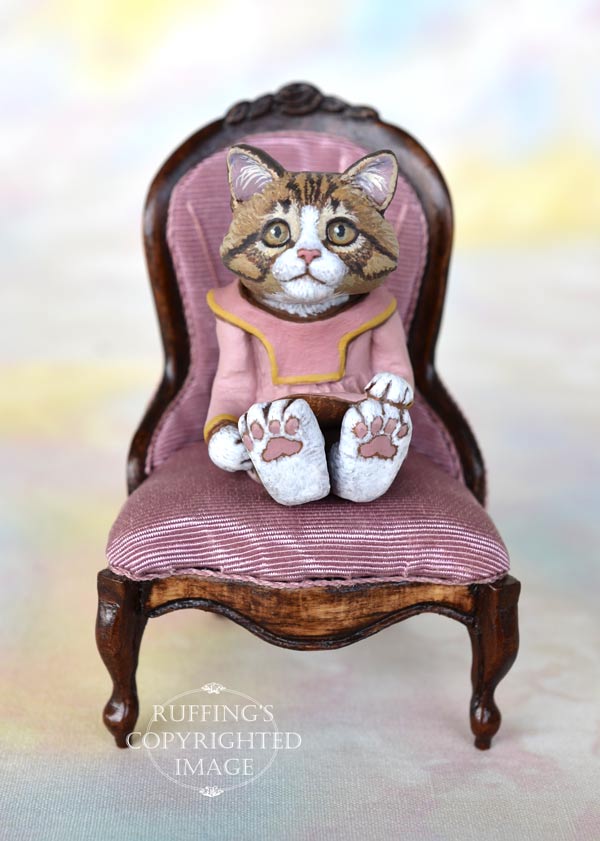 Nobody ever asks Pinky what her favorite color is.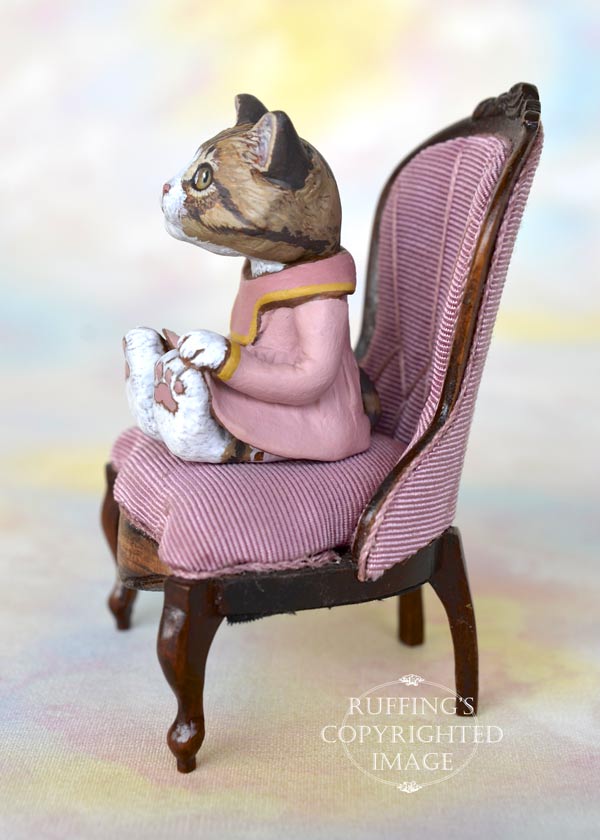 Pinky is a one-of-a-kind work of art, and is meant for display only. She was sculpted from paperclay in multiple stages, to allow for drying and detailing.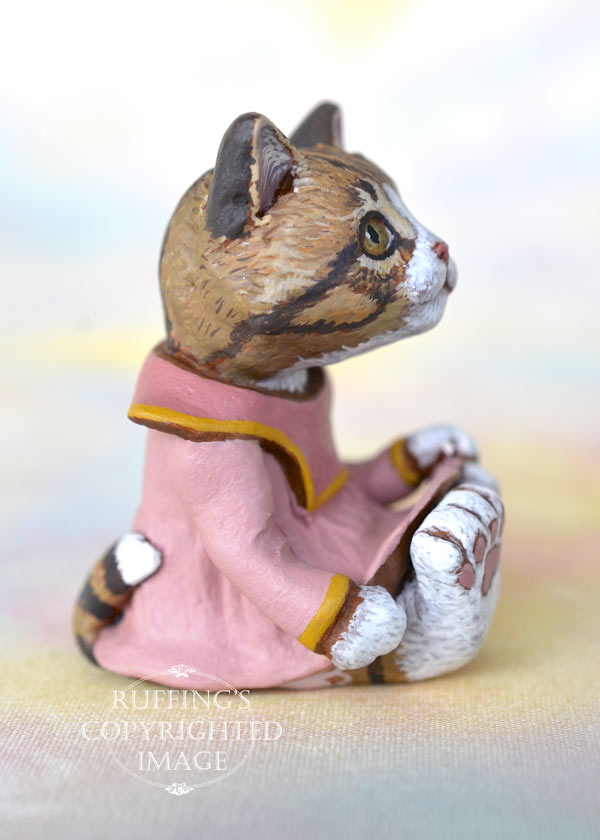 Pinky was painted under a magnifying light, with tiny brushes, one hair at a time.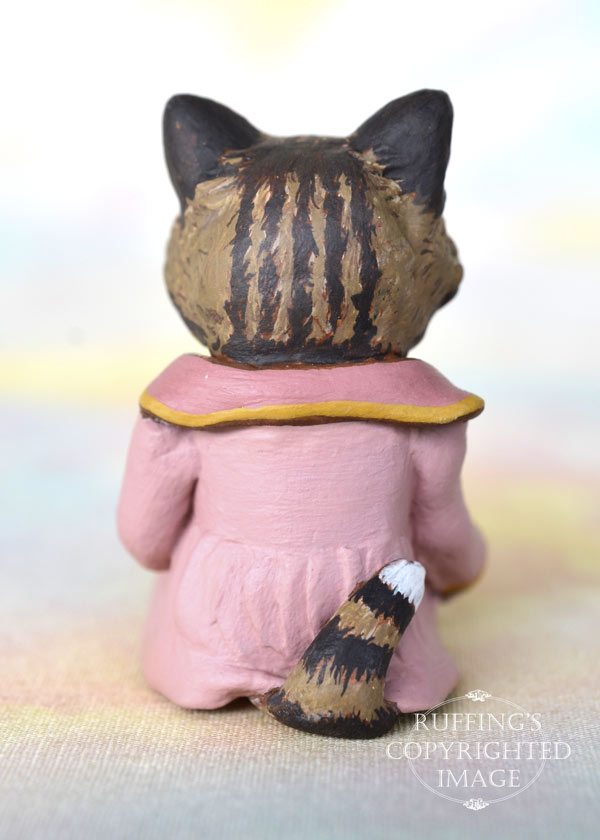 She is signed and sealed with matte varnish for protection and preservation, and comes with a certificate of authenticity.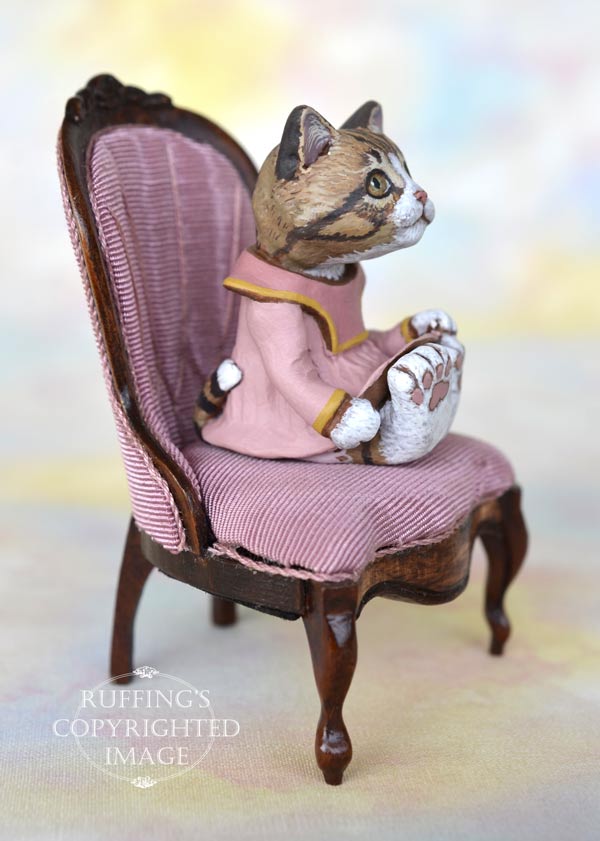 Pinky is 1:12 scale. (One inch equals one foot.) She is 1 and 5/8 inches tall.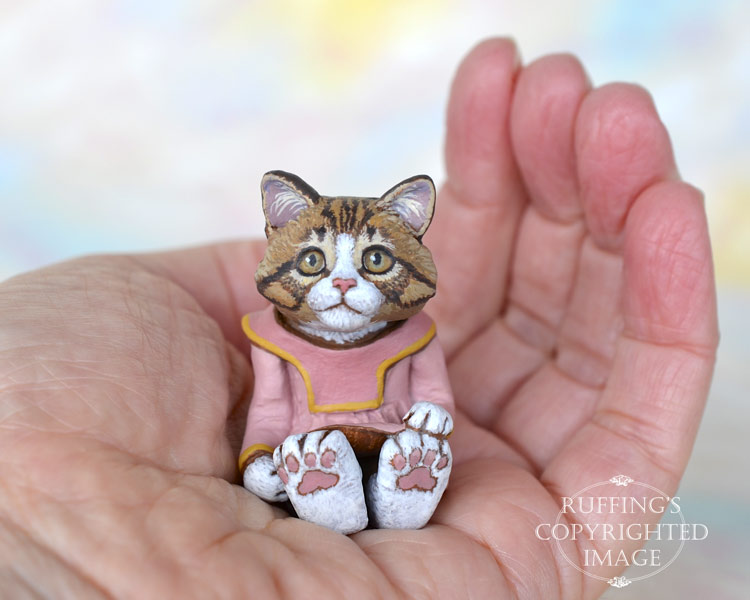 Pinky is available for $99.00, plus shipping. Please inquire to ruffings@ruffings.com
or click here to visit Pinky's listing on Etsy.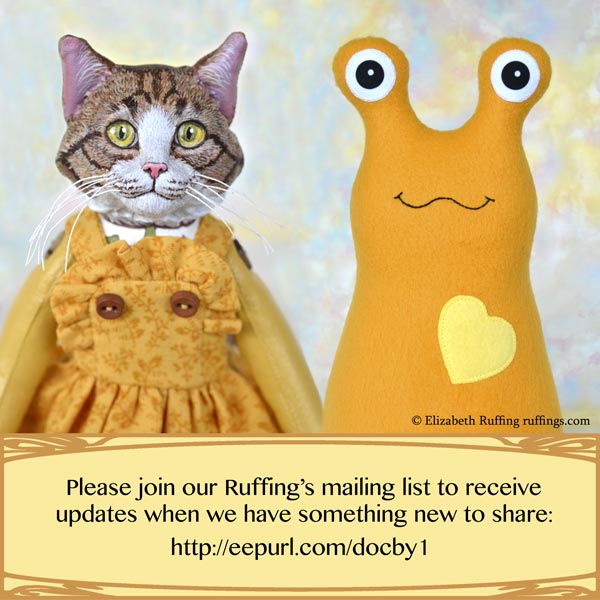 Please join our Ruffings' Friends Club mailing list for updates and a 10 % off coupon code that you may use on anything in either of our two Etsy shops.