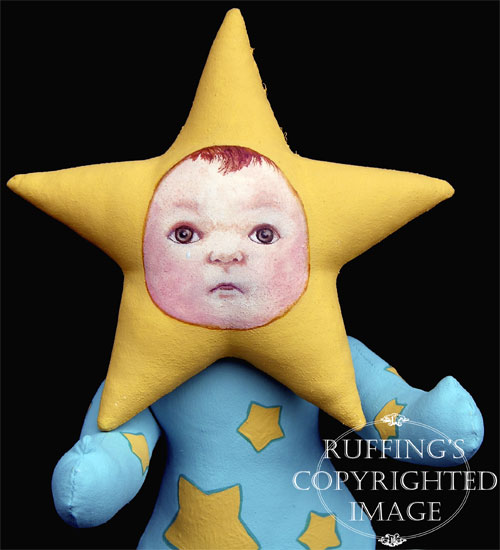 "Sigrid the Star Baby" is making her debut. Sigrid is a newly born star. She is jointed at her shoulders and hips so she can lie down or sit. She is made of 100% cotton which was gessoed, painted with acrylic artists' paint, then sealed with matte varnish for protection…just like I would treat an original painting.
She has an adorable pouting baby face, with one little tear on her cheek. Please click here to visit Sigrid's web page.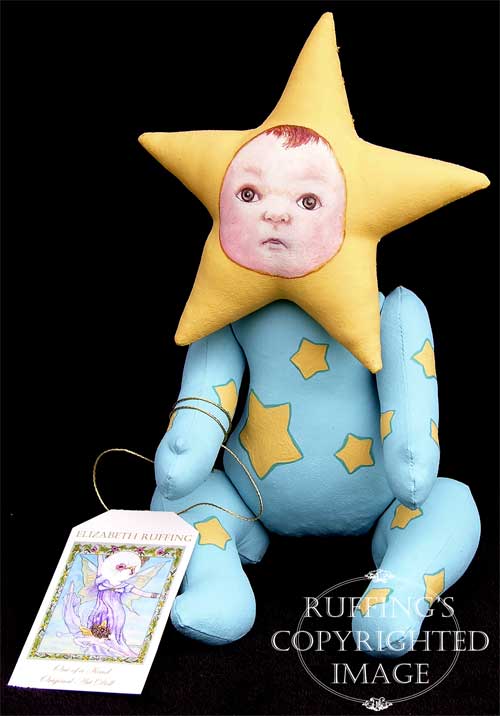 I put my picture "Moon and Star" her hang tag because it goes so nicely with her turquoise and gold onesie.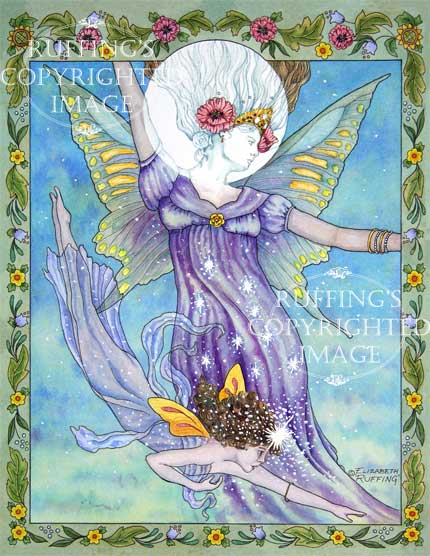 Prints of "Moon and Star" can be found on our web site, in my Etsy shop, and on Ebay.