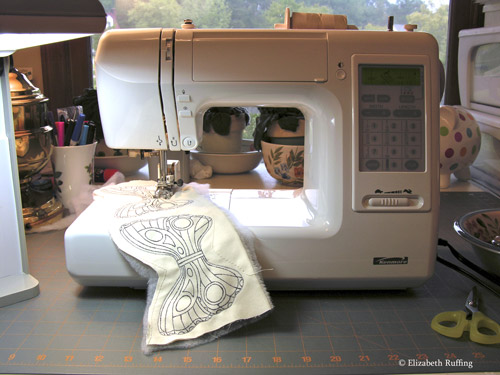 I've been sewing Pixie Kitten bodies, and have a few of them in progress. I received most of what I spent on my ill-fated Viking Platinum from the Post Office, after the shipping disaster that cracked it to bits, and instead of buying a new sewing machine, I've been adding parts to my Kenmore 19233, to make it more versatile. I showed you the walking feet I've been using to sew, but I also found a straight stitch needle plate that fit.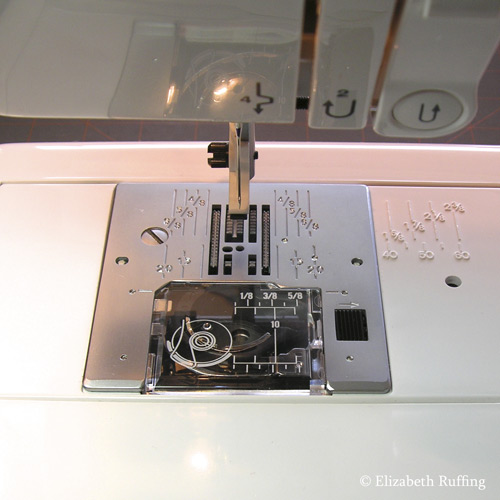 It's a Janome part number 200093305, which I bought online from Sewing Machines Plus. Janome made the Kenmore, and so I did some research until I found one that matched mine. This one fits the Kenmore 385 series. It's easy enough to put on and take off. The larger screw in the upper left corner is what holds it in place. It's good to remove the needle plate to clean out lint anyway. So, when you change plates, you can get in there to clean too.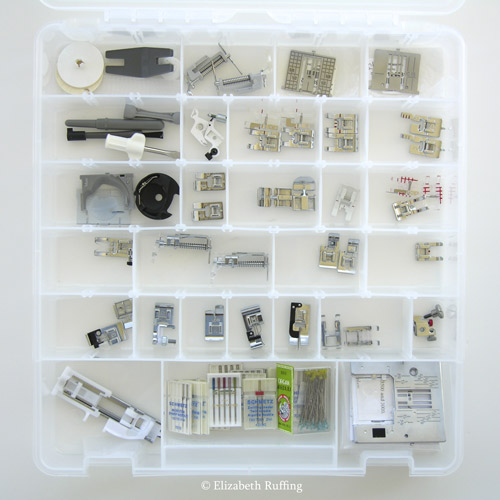 With two machines, I'm accumulating a lot of presser feet and miscellaneous parts, and so I got a plastic organizer at Michaels to keep them in order. Some of the feet are left over from the Platinum, but these seem to work on my Viking Sarah, with the exception of the buttonhole sensor foot, which I will have to sell sometime.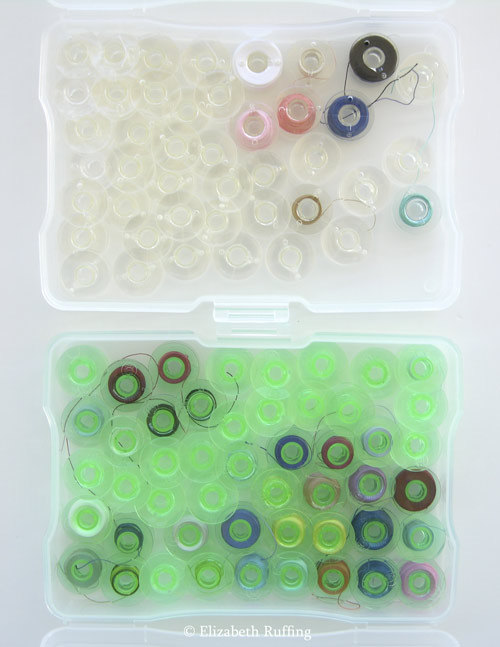 I divided up my bobbins by machine too, each group in their own case. I had been finding them here and there, tangled together. I finally got my other shelf up in my workroom, and a couple more boxes to house fabrics. Sometimes I feel like I live in a storage facility, but it is better to have everything somewhat organized. I'm amazed how nice having just one open patch on a table can feel.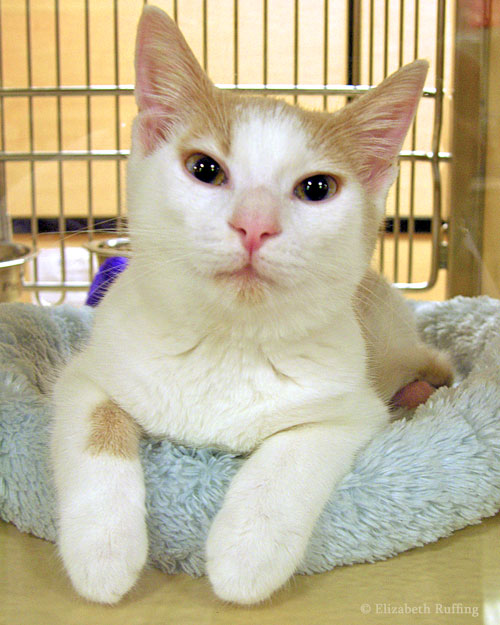 I'm still trying to expand my very limited knowledge of photography as well, while hoping to upgrade to a DSLR at some point. I've been practicing using my camera when I can. This is Spunky. He and other adorable kitties are at adoption events this weekend. The kitties have been patient with me while I've tried to figure out how to photograph them. My camera doesn't handle the low light or motion very well. Since I now don't necessarily need to put my postal insurance funds toward a sewing machine, I hope to be able to put it toward a camera instead. This just feels like something I'd like to be able to do better. I'm not sure where that will lead right now, but learning something new, especially something that can be used creatively, is appealing to me.