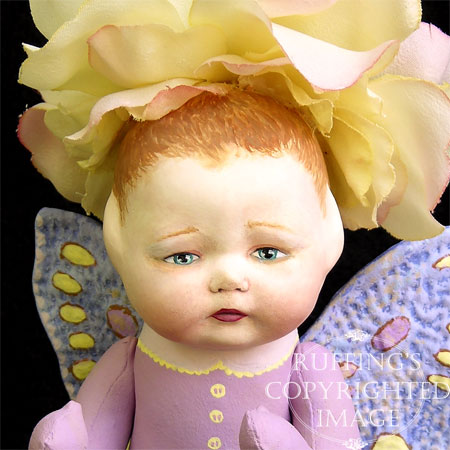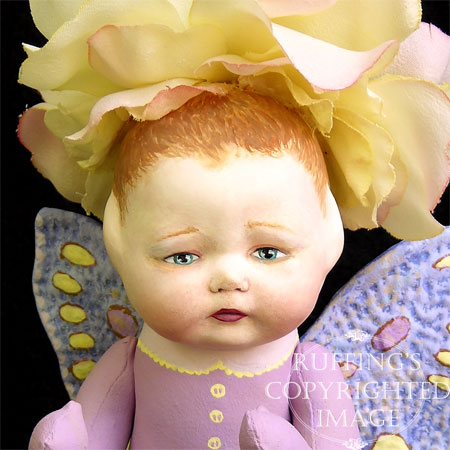 Rosa the original baby rose flower fairy art doll is finished!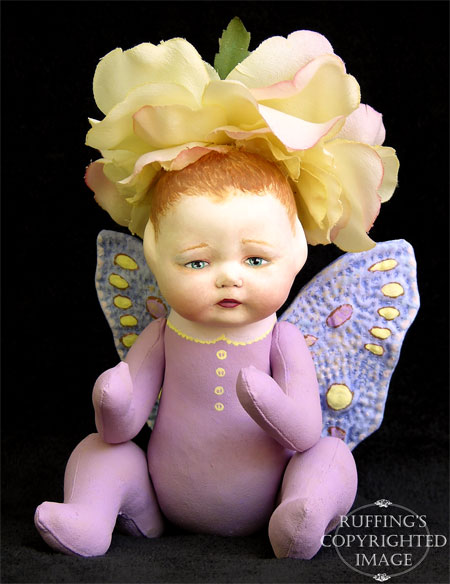 I cast Rosa's antique reproduction baby face using liquid papier mâché. I sculpted her head and ears with paperclay. I made the pattern for her body, and sewed it in 100% cotton cloth. I quilted her periwinkle butterfly wings by hand, and hand painted her with with acrylic paint. She will is sealed with matte varnish for protection.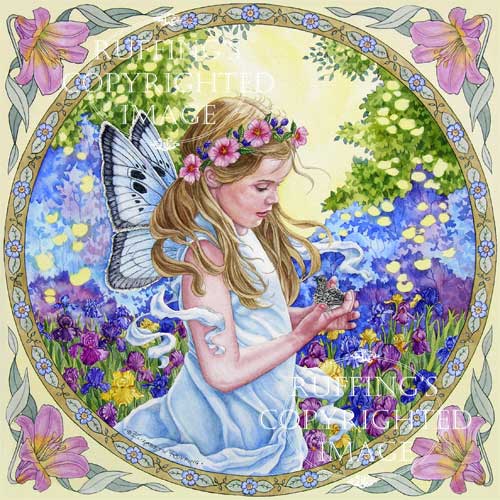 I took my color inspiration for Rosa rose flower fairy art from my watercolor paintings, "The Fairy and the Dove" and "Fairies and Butterflies," and chose a pretty soft orchid color for her onesie. I added peaceful blue and purple and yellow to her wings.