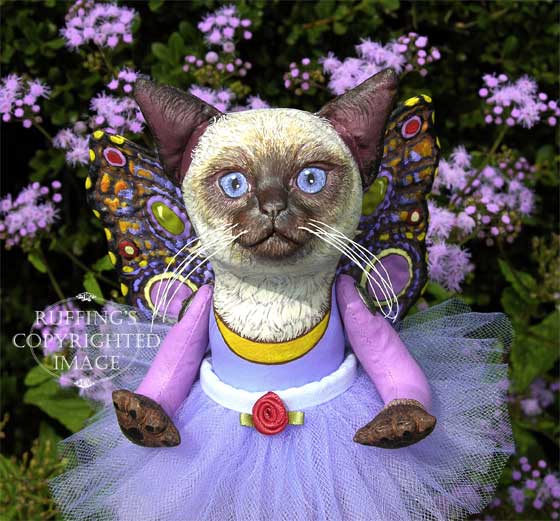 I just got Luna the Pixie Kitten's page up here on our web site this afternoon. Here are some more pictures of her flying around in our garden amongst the ageratums.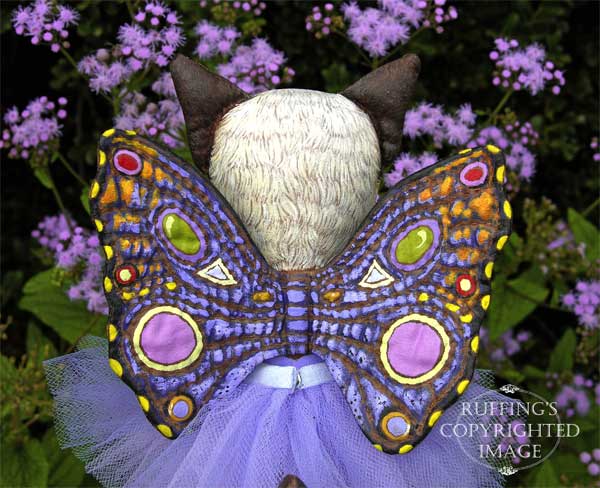 I have two tutus to sew for two more Pixie Kittens. That's a tongue twister. Next is a tabby kitten named Celeste. She gets a gold tutu to go with her pretty fall colors. I'll have to ask her to pose with the yellow chrysanthemums I got yesterday.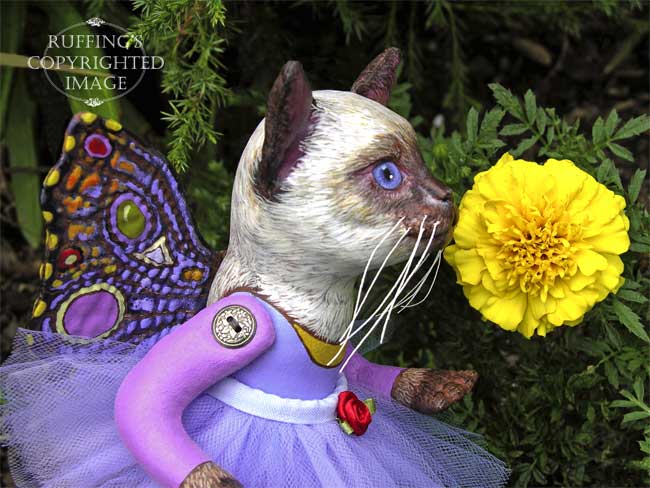 Luna is sniffing a marigold here. They smell kind of funny, but she likes them anyway.