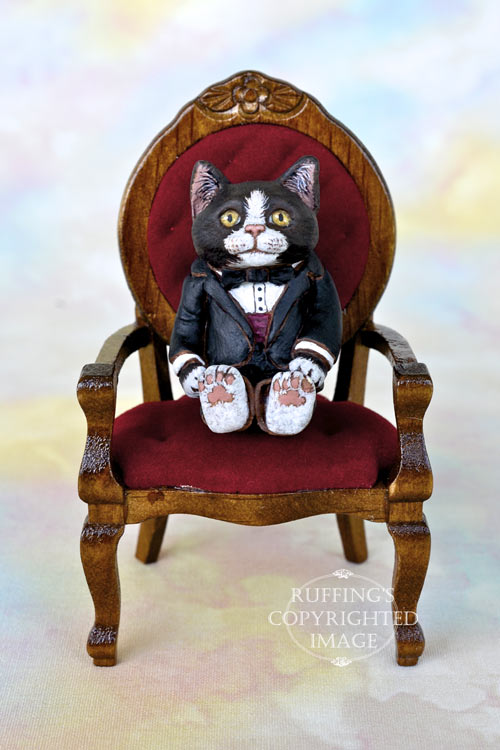 Harper is a handmade miniature original, one-of-a-kind cat art doll, hand painted and hand sculpted in paperclay by artist Max Bailey.
Harper is a very handsome tuxedo cat with big yellow eyes.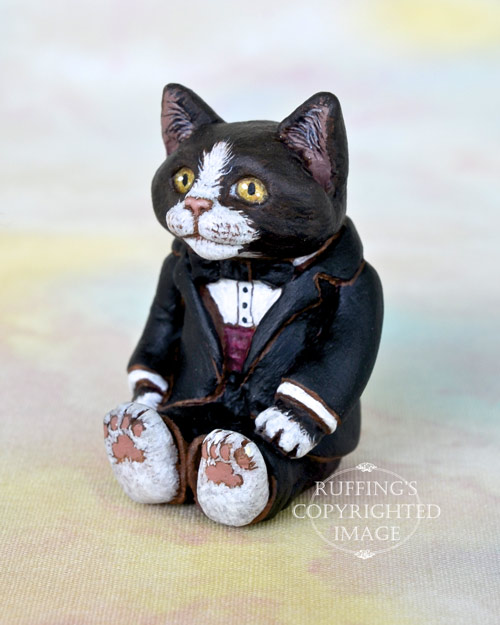 Because he is so charming, and handsome, Harper is always on the guest list for formal dinners and dances.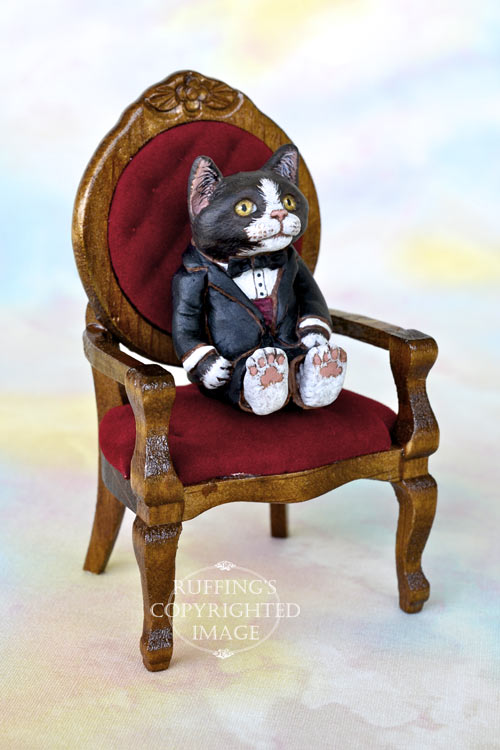 For these occasions, and for all occasions, Harper wears a black tuxedo, a white shirt, a black bow tie, and a burgundy cummerbund.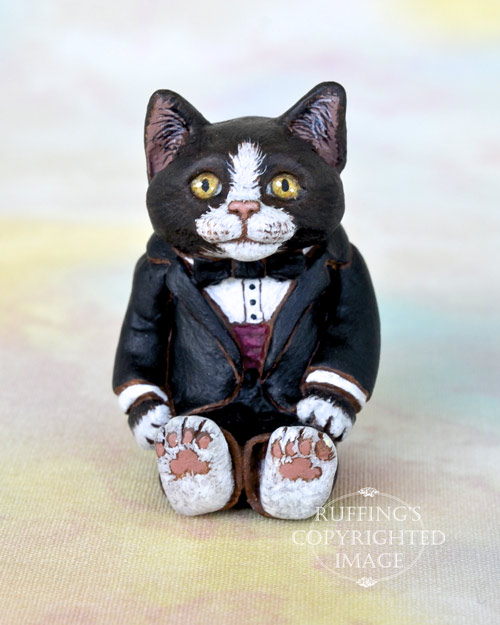 Harper comes with an elegant mahogany armchair, upholstered in dark red velvet. Sitting in his chair, he looks, and feels, like a prince.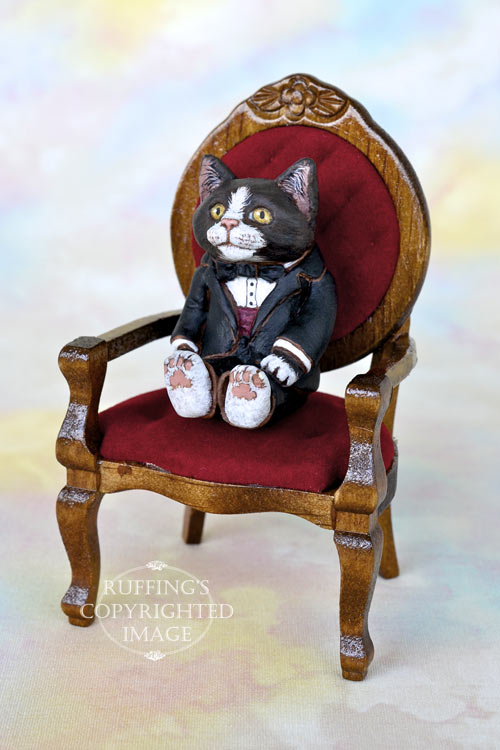 Harper is a one-of-a-kind work of art, and is meant for display only.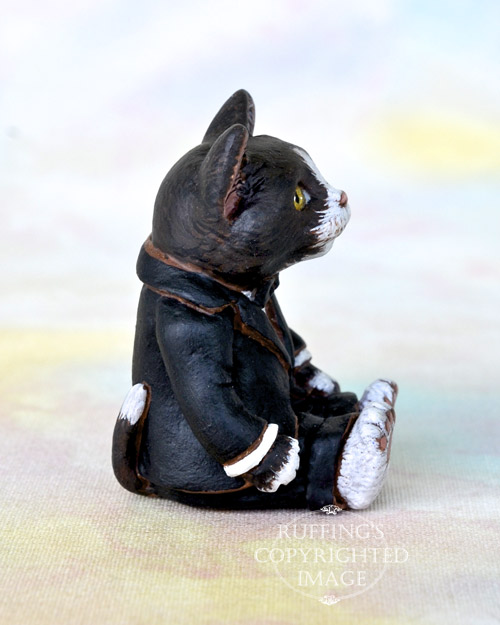 He was sculpted from paperclay in multiple stages, to allow for drying and detailing.
Harper was painted under a magnifying light, with tiny brushes, one hair at a time.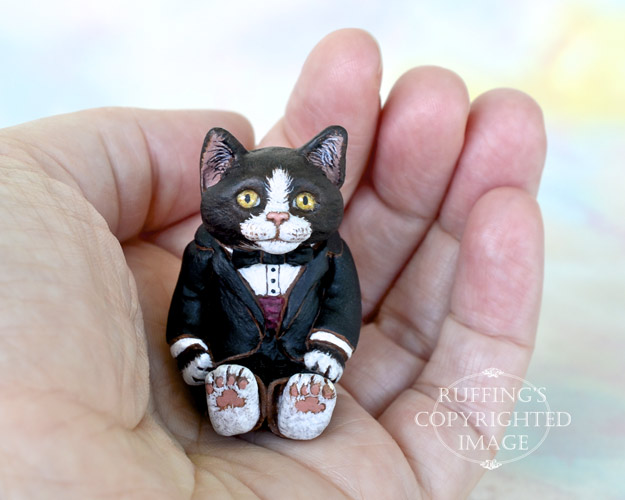 He is signed and sealed with matte varnish for protection and preservation, and comes with a certificate of authenticity.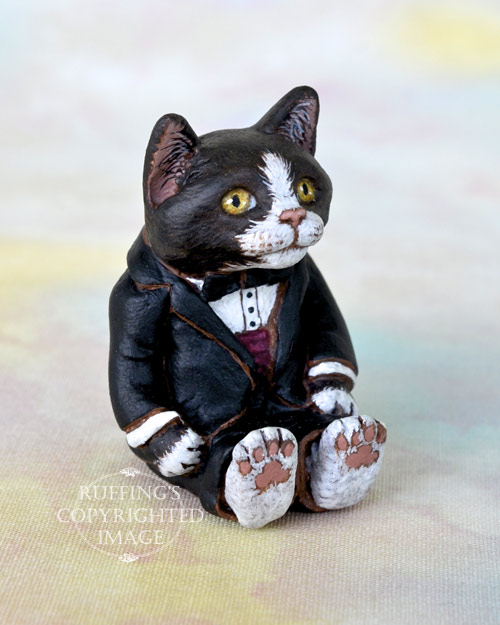 Harper is 1:12 scale. (One inch equals one foot.)
Harper is 1 and 1/2 inches tall.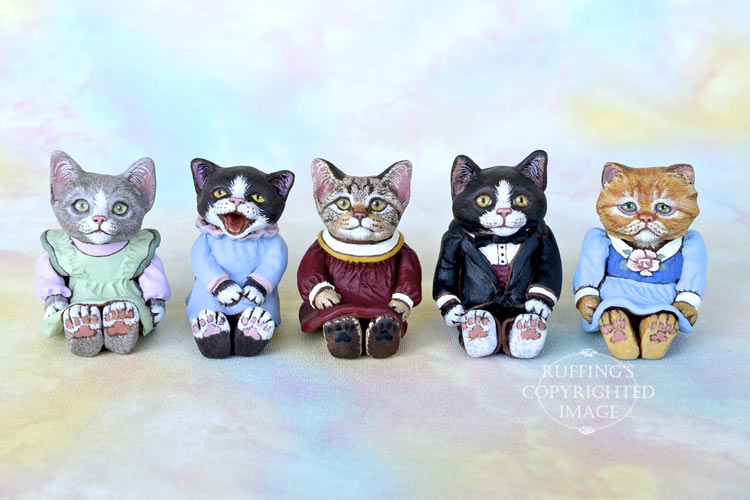 Update: Harper has been adopted. Thank you!
Harper's friends are, from left to right, Willow the gray-and-white kitten, Izzie the tuxedo kitten, Annabelle the tabby kitten, and Nora the ginger Persian kitten.