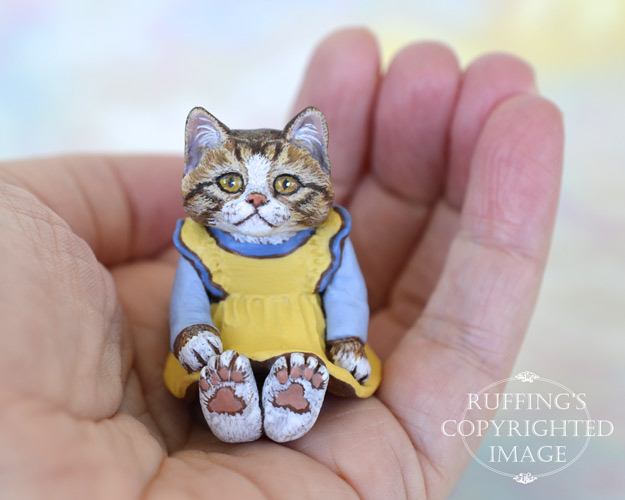 Madison is a handmade miniature original, one-of-a-kind cat art doll, hand painted and hand sculpted in paperclay by artist Max Bailey.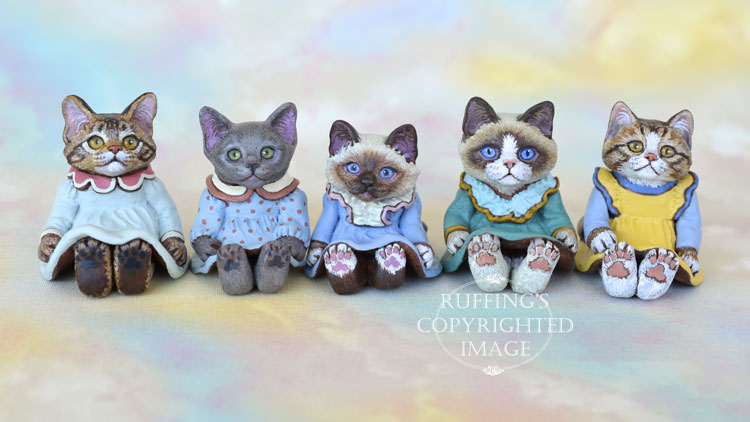 Madison is everybody's friend. She's a tabby-and-white kitten who is very outgoing, and very talkative. (Madison's friends pictured above are Lauren the Maine Coon kitten, Polly the Russian Blue kitten, Ava the Birman kitten, and Kimmie the Ragdoll kitten.)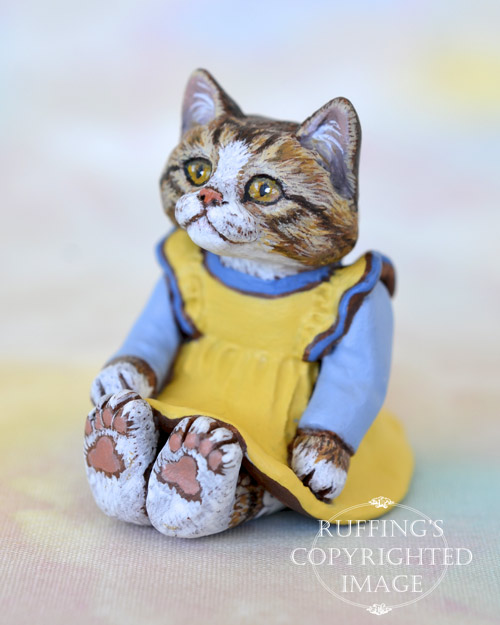 Madison's yellow pinafore matches her sunny disposition. The ruffles and neckline are banded in blue, and she wears it over a soft blue shirt.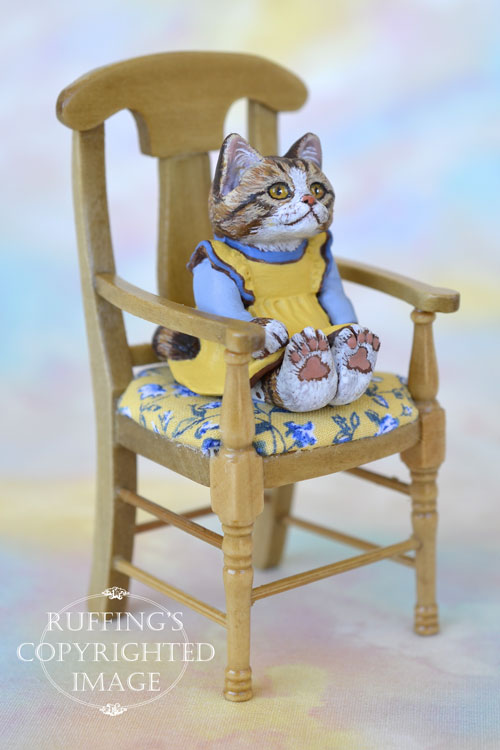 Madison comes with her little wooden chair, upholstered in yellow fabric with blue and white flowers. She looks just right sitting in it while she waits to say hello to the next person, or kitty, who comes by.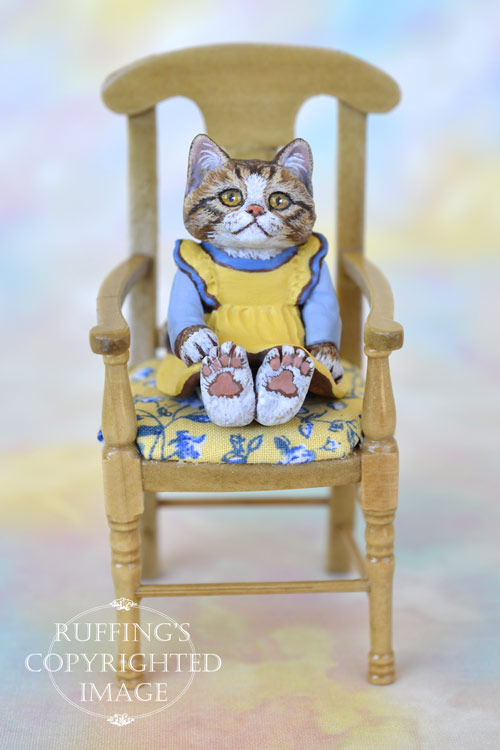 Madison is a one-of-a-kind work of art, and is meant for display only.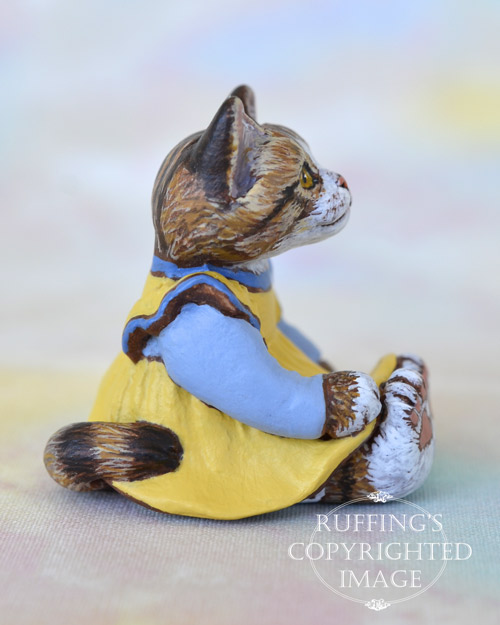 She was sculpted from paperclay in multiple stages, to allow for drying and detailing.
Madison was painted under a magnifying light, with tiny brushes, one hair at a time.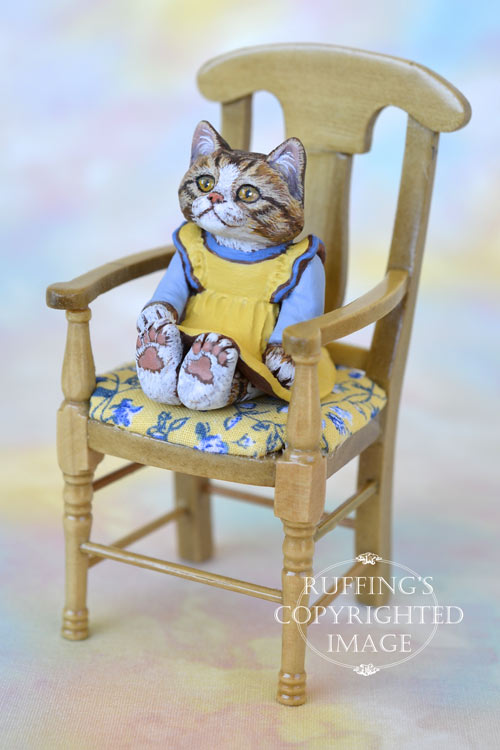 She is signed and sealed with matte varnish for protection and preservation, and comes with a certificate of authenticity.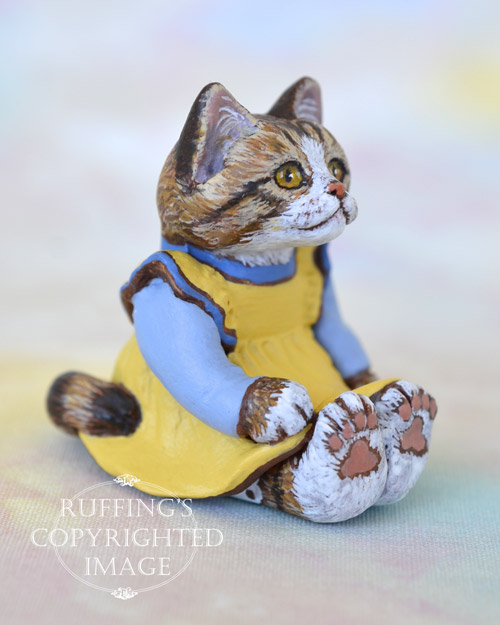 Madison and her chair are 1:12 scale. (One inch equals one foot.)
Madison is 1 and 1/2 inches tall.
Update: Madison has been adopted. Thank you!