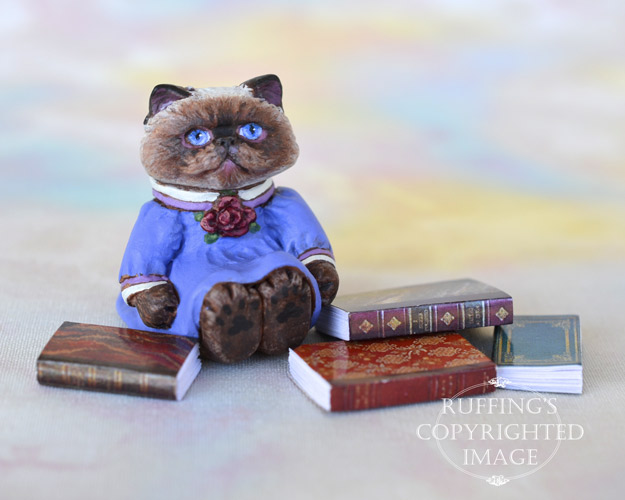 Louisa is a handmade miniature original, one-of-a-kind cat art doll, hand painted and hand sculpted in paperclay by artist Max Bailey.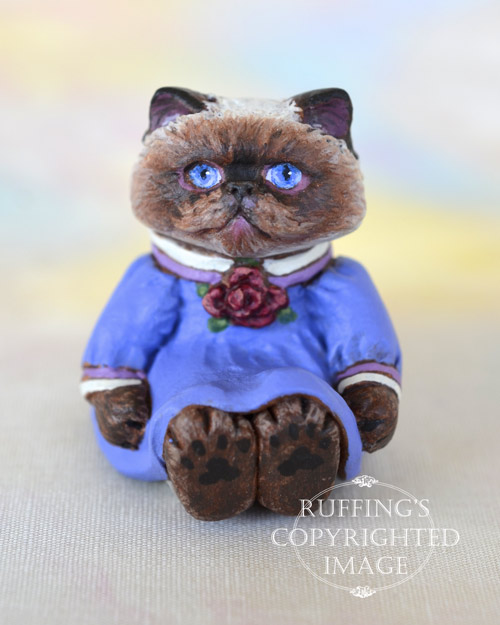 Louisa is a pretty Himalayan kitten with bright blue eyes.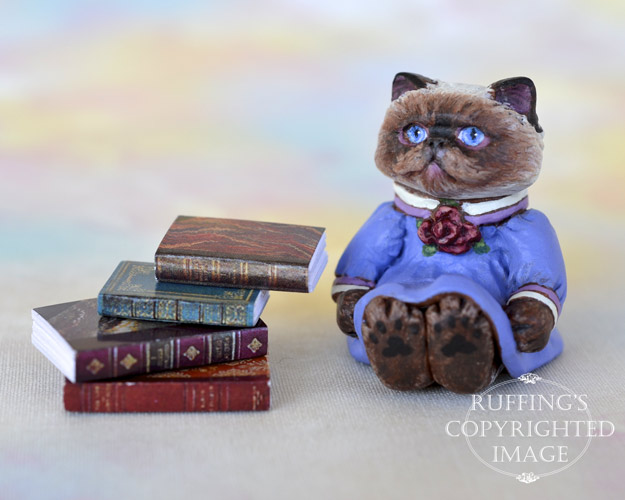 Louisa loves to read, especially the classics. She wants to be an author when she grows up. She feels there are too many stories about people, and not enough about kitties.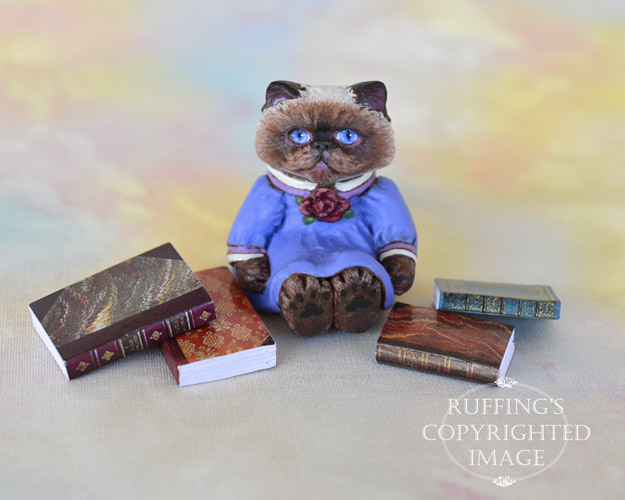 Louisa is wearing a country blue dress with a white collar and white cuffs, edged in lavender. Her dress has a lovely rose in the front.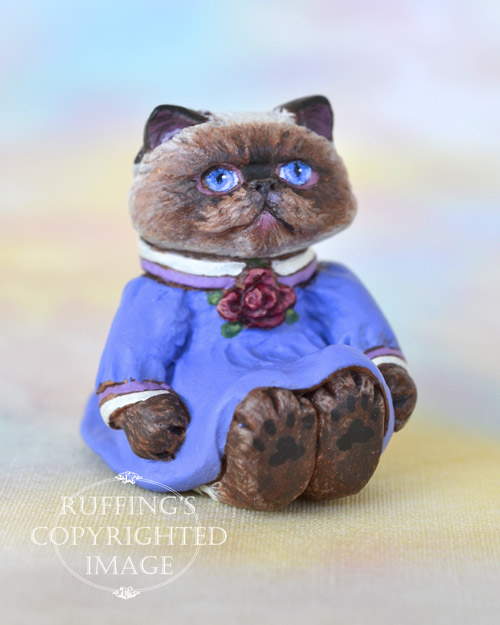 Louisa comes with her favorite books. She couldn't possibly do without them.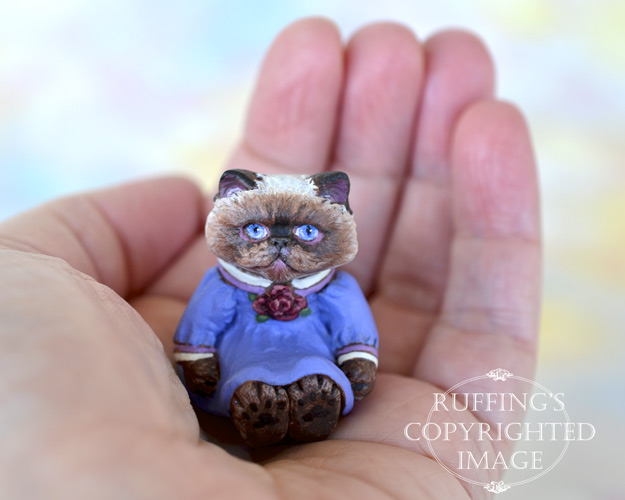 Louisa is a one-of-a-kind work of art, and is meant for display only. She was sculpted from paperclay in multiple stages, to allow for drying and detailing.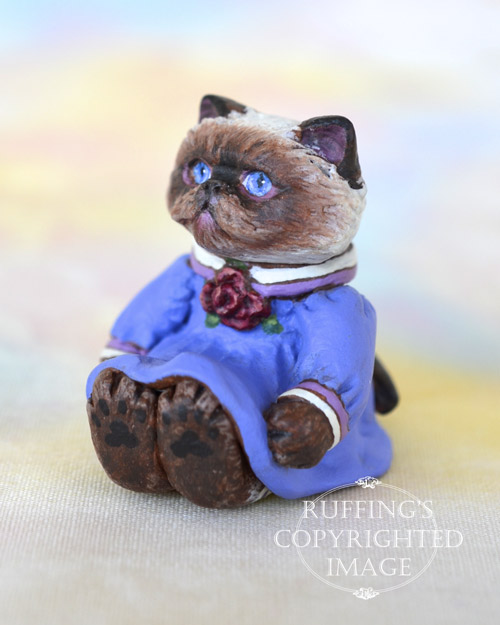 Louisa was painted under a magnifying light, with tiny brushes, one hair at a time. She is signed and sealed with matte varnish for protection and preservation, and comes with a certificate of authenticity.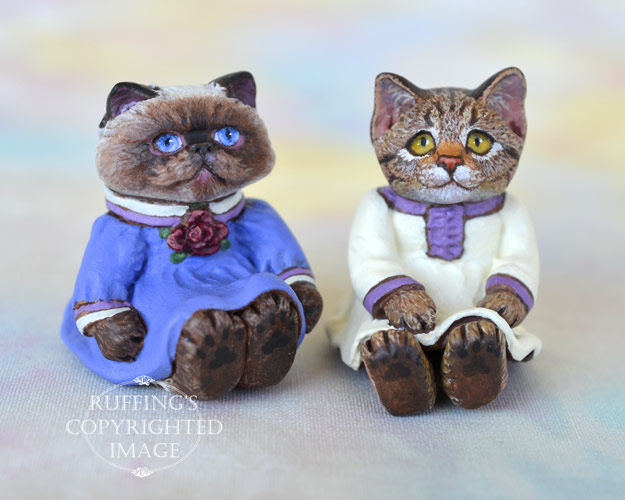 Louisa and her books are 1:12 scale. (One inch equals one foot.) She is 1 and 3/8 inches tall.
Louisa's friend above is Juniper the tabby kitten.
Happy Saint Patrick's Day!
Update: Louisa has been adopted. Thank you!