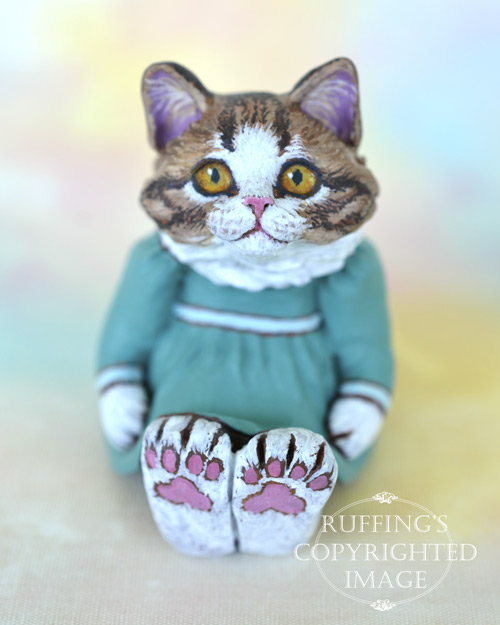 Dagmar is a handmade miniature original, one-of-a-kind cat art doll, hand painted and hand sculpted in paperclay by artist Max Bailey.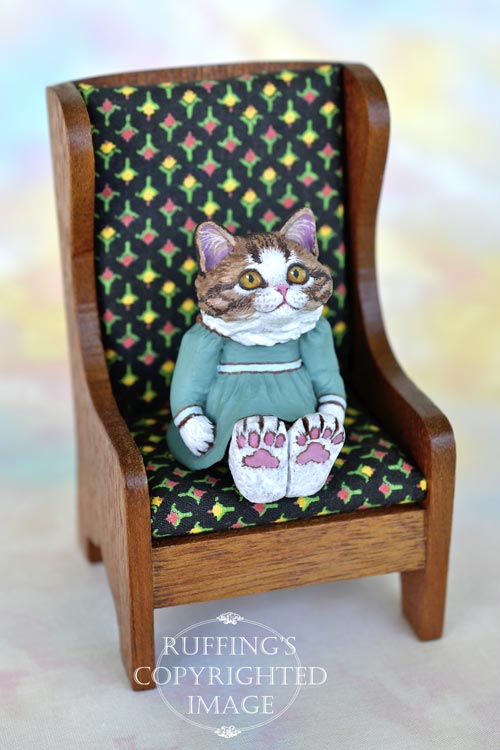 Dagmar is a Norwegian Forest tabby-and-white kitten with big amber eyes.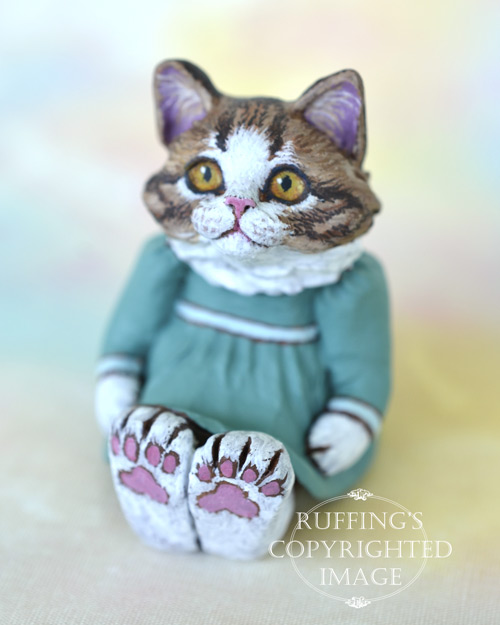 She's fond of everyone she knows, and always has a friendly greeting for newcomers.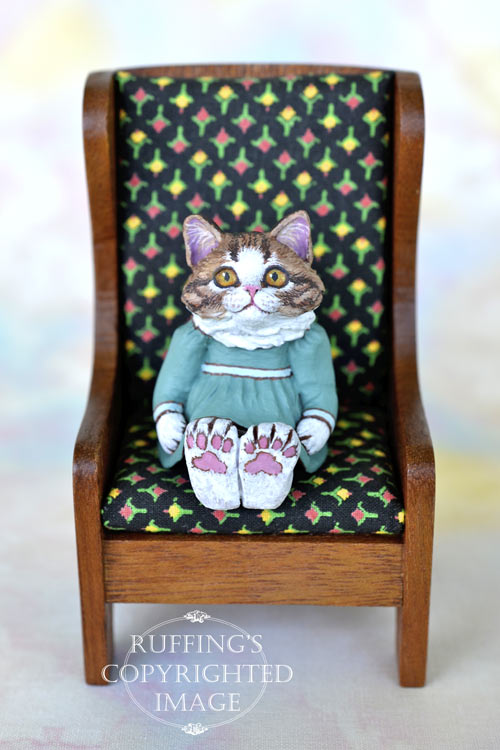 Dagmar is wearing a simple forest green dress with blue bands around the waistline and sleeves.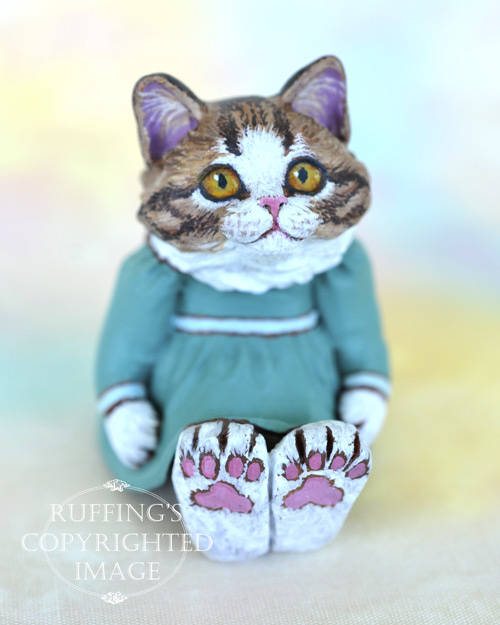 On chilly winter evenings, you will find Dagmar in her fireside chair, staring into the fire until she dozes off.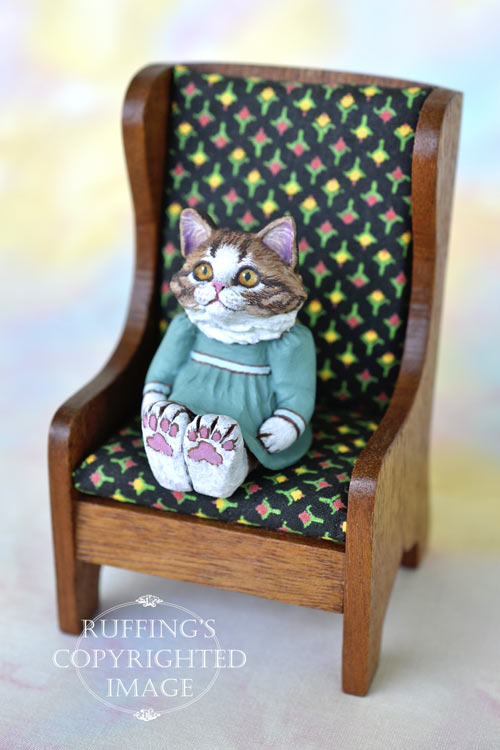 Her chair has a design of yellow and rose flowers with green stems. It comes with her, as she couldn't possibly do without it.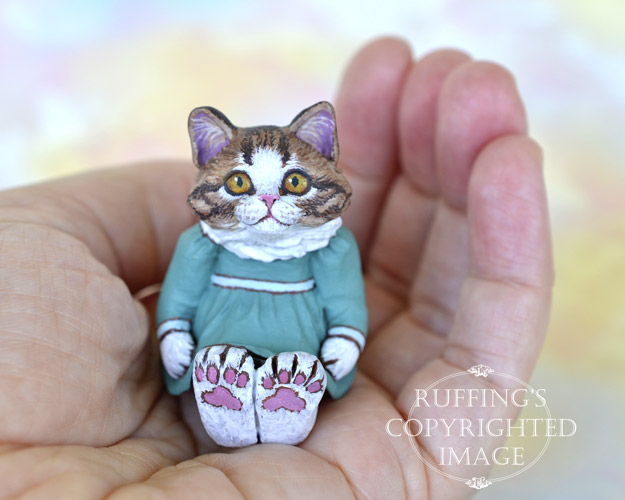 Dagmar is a one-of-a-kind work of art, and is meant for display only. She was sculpted from paperclay in multiple stages, to allow for drying and detailing.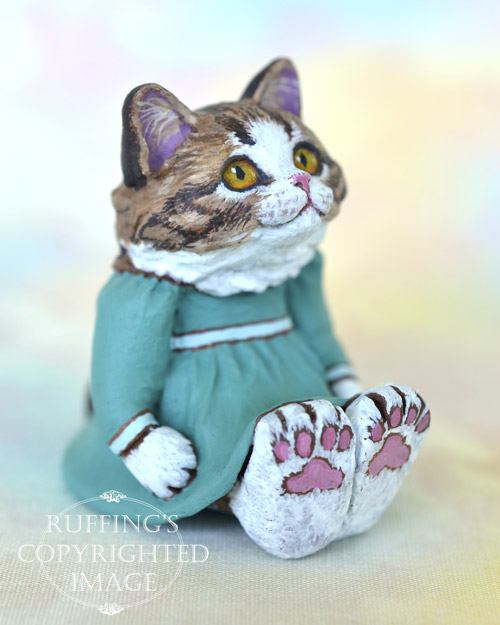 Dagmar was painted under a magnifying light, with tiny brushes, one hair at a time. She is signed and sealed with matte varnish for protection and preservation, and comes with a certificate of authenticity.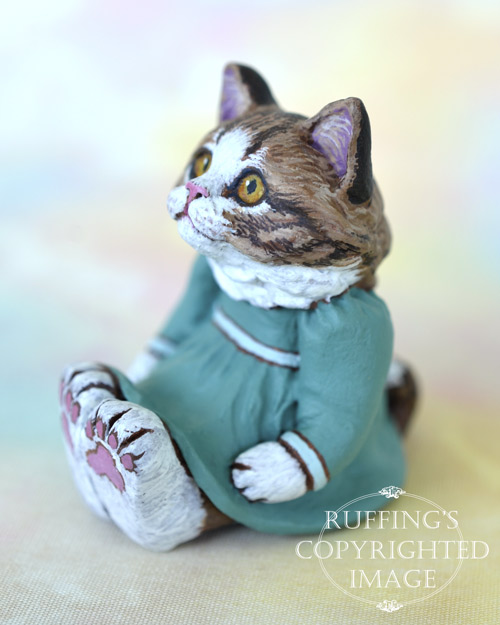 Dagmar is 1:12 scale. (One inch equals one foot.) She is 1 and 5/8 inches tall.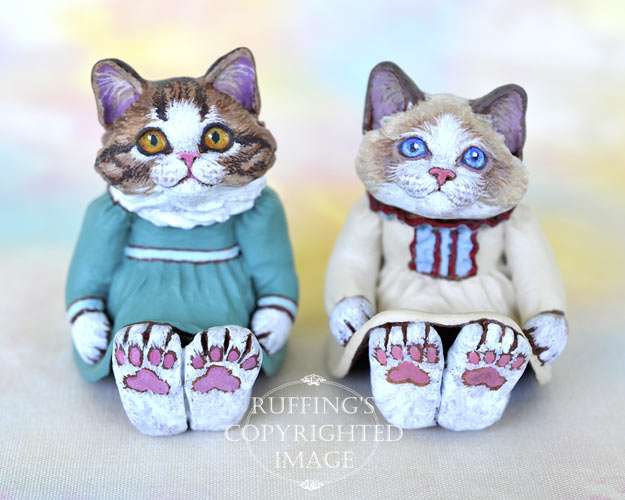 Update: Dagmar has been adopted. Thank you!
Dagmar's friend is Doreen the Bi-color Ragdoll kitten.