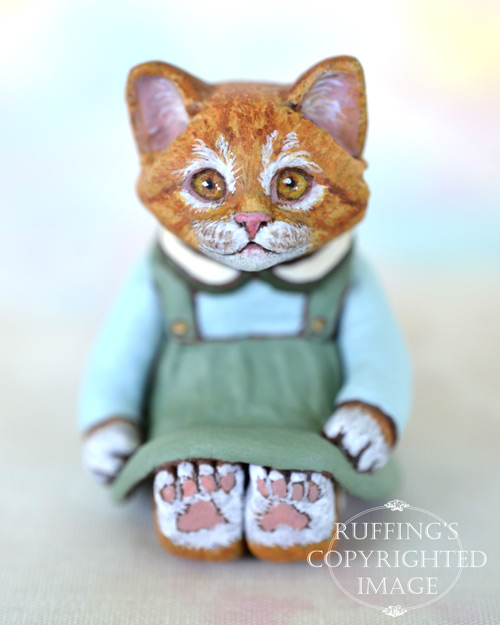 Button is a handmade miniature original, one-of-a-kind cat art doll, hand painted and hand sculpted in paperclay by artist Max Bailey.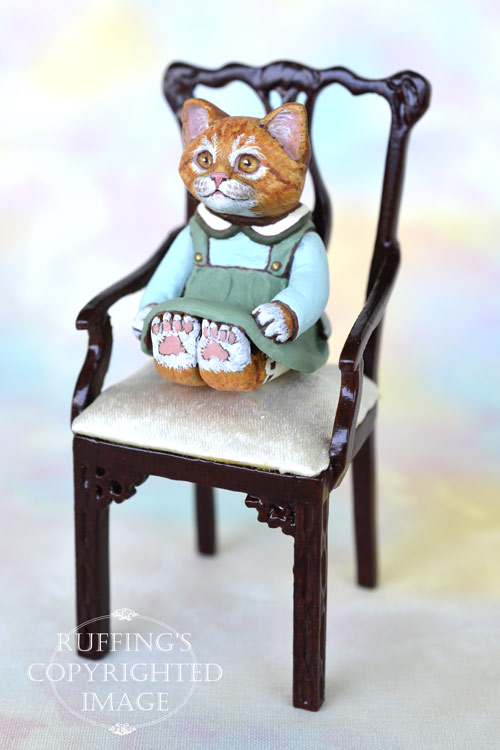 Everyone who sees her says "Isn't she just as cute as a button!" That is, of course, how she got her name.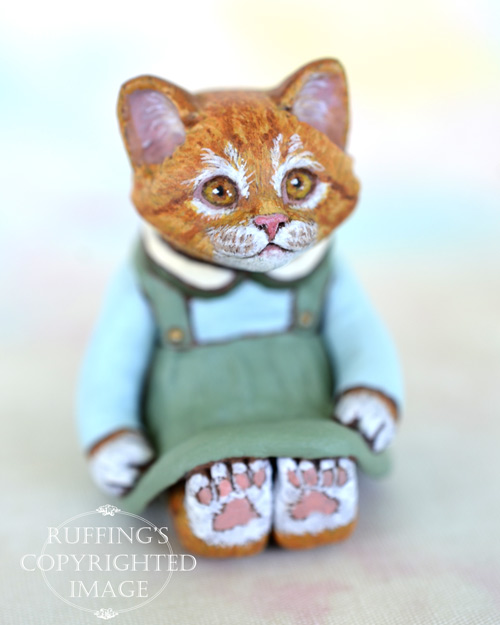 Button is a ginger tabby and white kitten with yellow eyes, and a pretty pink nose. Her angelic face and sweet disposition win everybody's heart.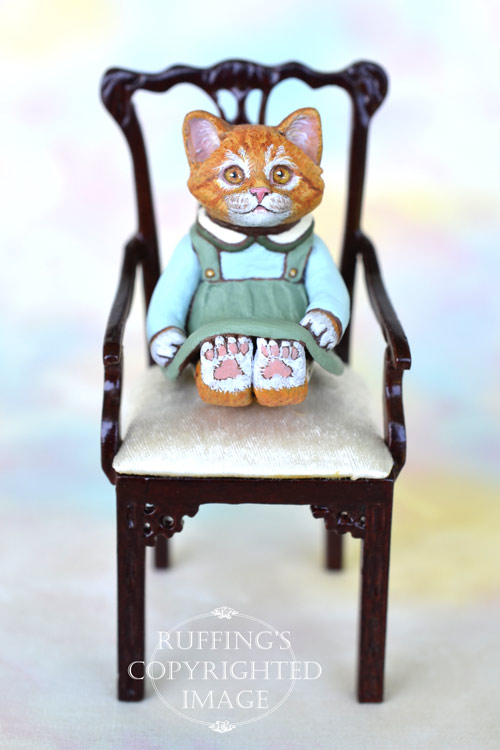 Button is dressed in a blue shirt with a white collar trimmed in dark green. Her skirt is soft green and has shoulder straps that button in the front with gold buttons.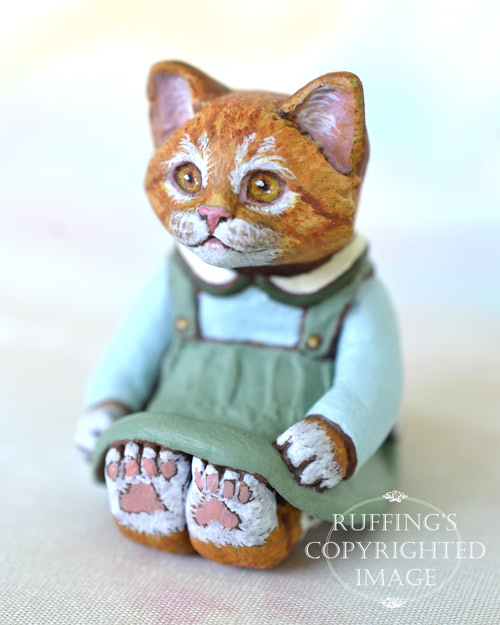 Button's chair perfectly suits her. It has delicate lines and an ivory satin upholstered seat. It is hers, and comes with her.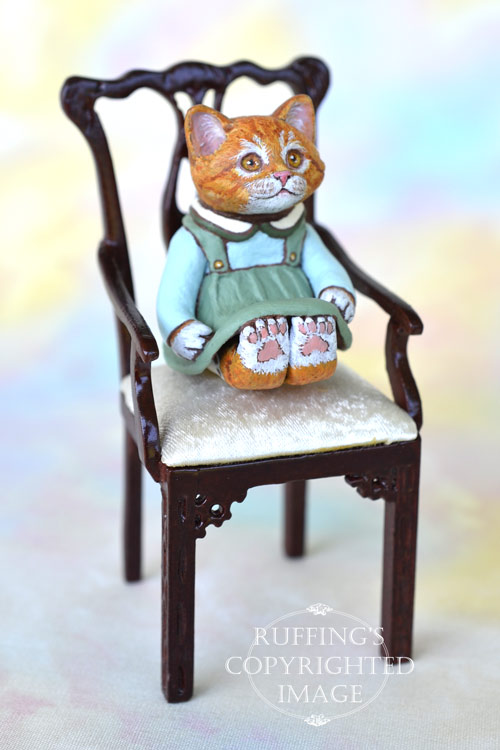 Button is a one-of-a-kind work of art, and is meant for display only. She was sculpted from paperclay in multiple stages, to allow for drying and detailing.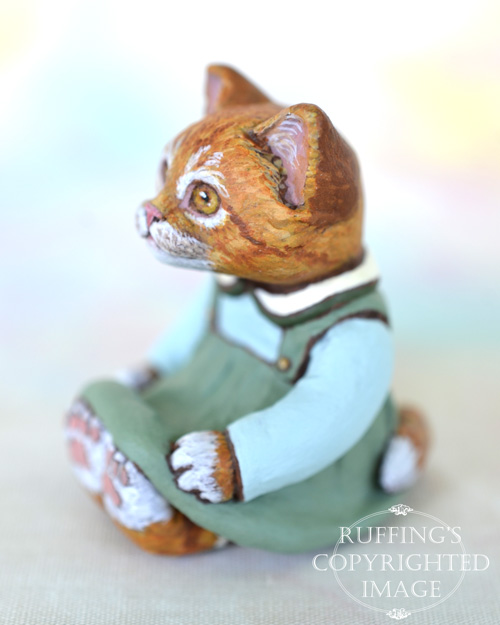 Button was painted under a magnifying light, with tiny brushes, one hair at a time. She is signed and sealed with matte varnish for protection and preservation, and comes with a certificate of authenticity.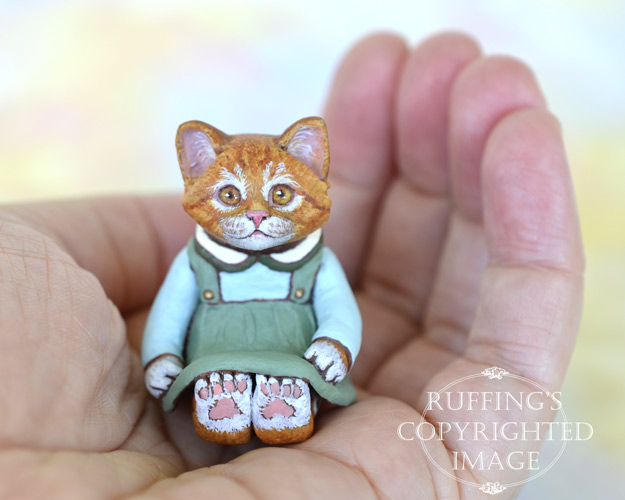 Button is 1:12 scale. (One inch equals one foot.) She is 1 and 1/2 inches tall.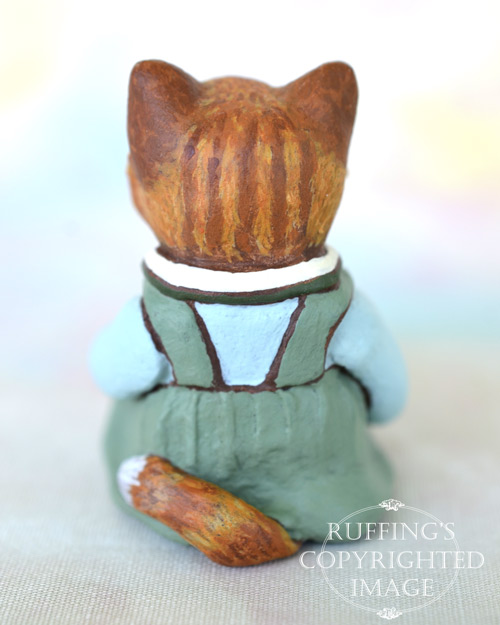 Update: Button has been adopted. Thank you!