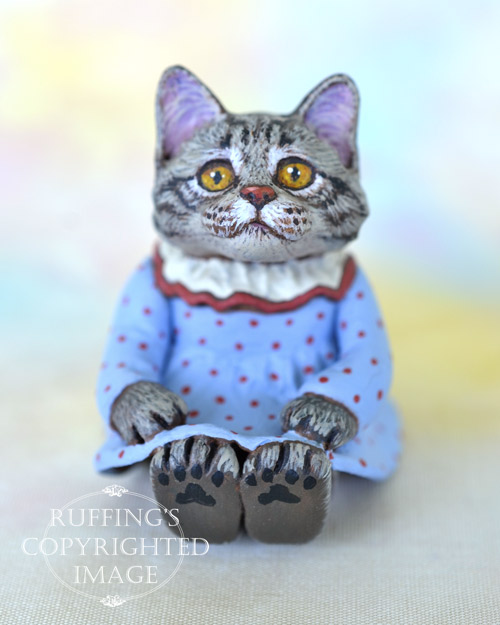 Margaret is a handmade miniature original, one-of-a-kind cat art doll, hand painted and hand sculpted in paperclay by artist Max Bailey.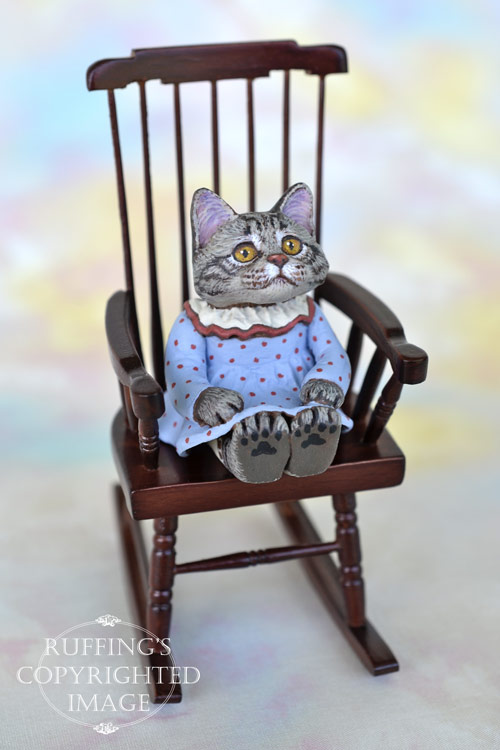 This is Margaret. She's a silver tabby Maine Coon kitten, and is very playful and energetic.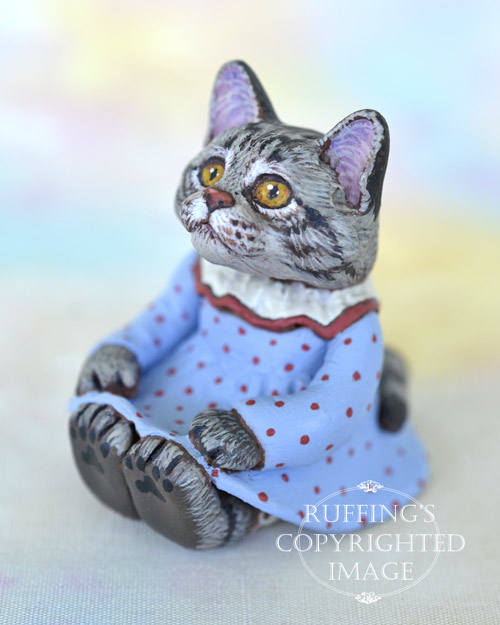 When she sits still long enough, you can see that Margaret has big amber eyes that stare out from her cute little face.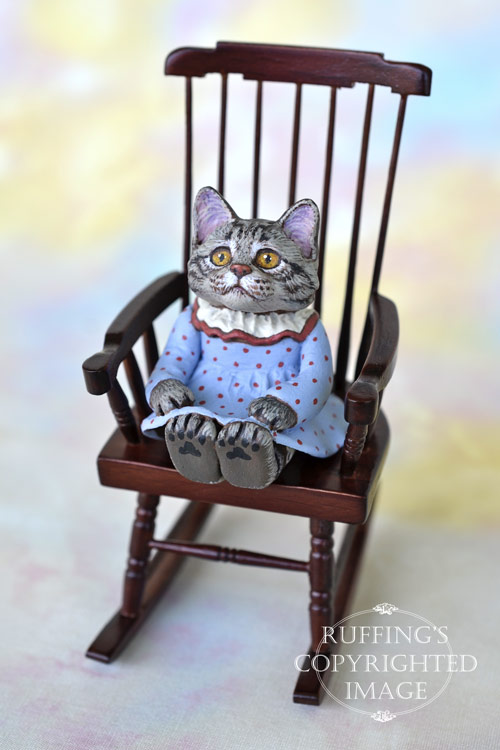 Margaret's dress is blue, with red polka dots. It has a ruffled white collar, edged in red.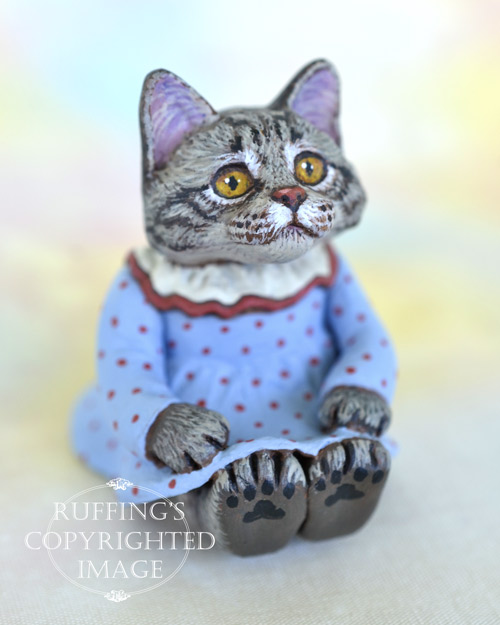 Margaret loves to sit in her dark wooden rocking chair. Sometimes she holds onto the arms, and rocks really fast. It's one of her favorite things to do. Margaret's chair is hers, and comes with her.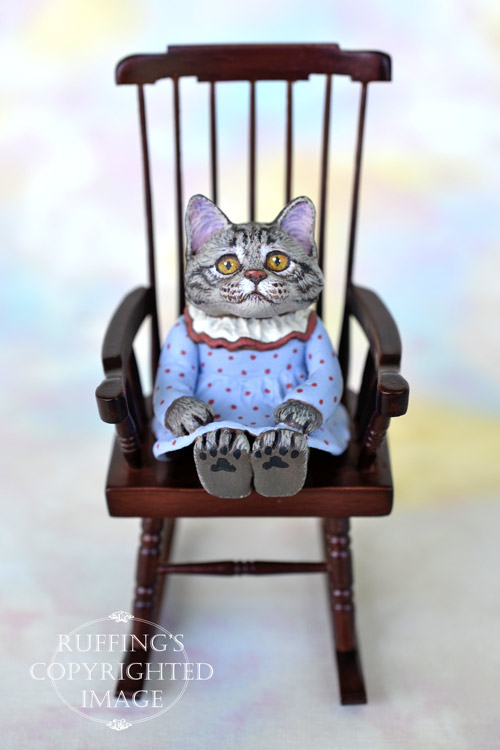 Margaret is a one-of-a-kind work of art, and is meant for display only. She was sculpted from paperclay in multiple stages, to allow for drying and detailing.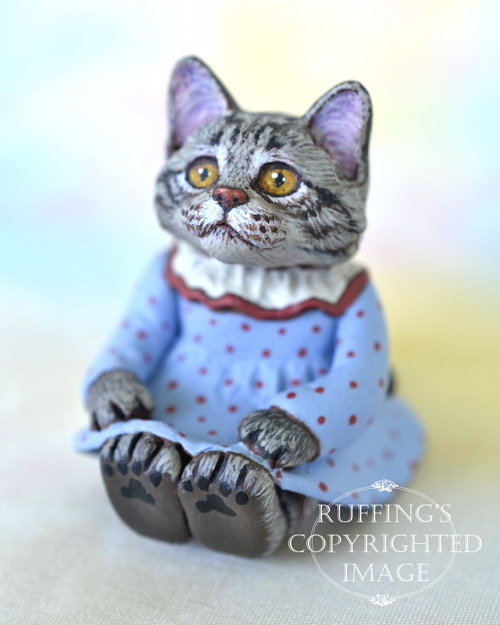 Margaret was painted under a magnifying light, with tiny brushes, one hair at a time. She is signed and sealed with matte varnish for protection and preservation, and comes with a certificate of authenticity.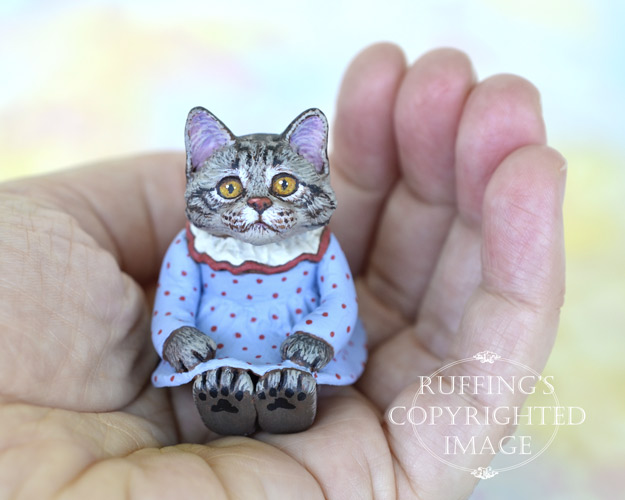 Margaret is 1:12 scale. (One inch equals one foot.) She is 1 and 3/4 inches tall.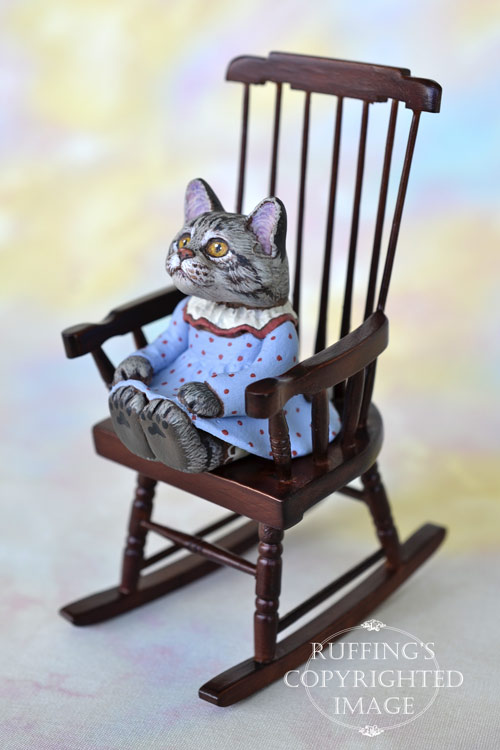 Update: Margaret has been adopted. Thank you!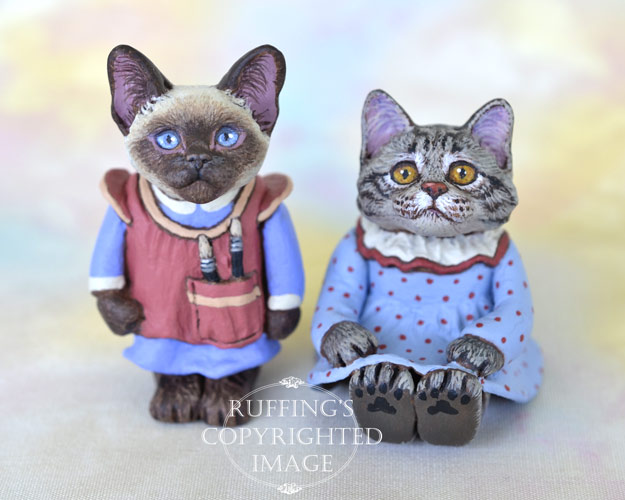 Margaret's friend is Sonya the Siamese kitten.