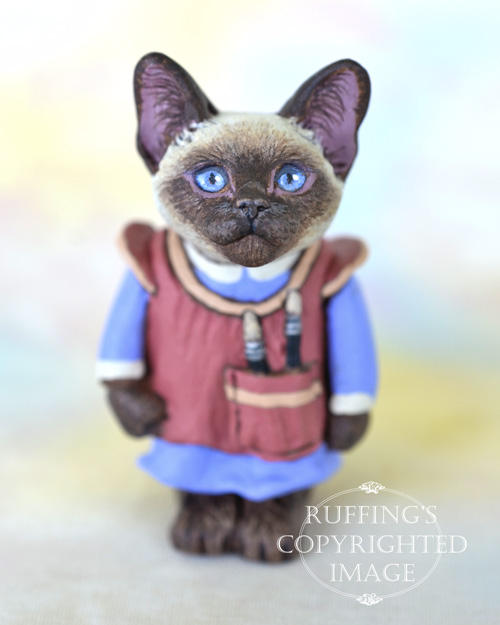 Sonya is a handmade miniature original, one-of-a-kind cat art doll, hand painted and hand sculpted in paperclay by artist Max Bailey.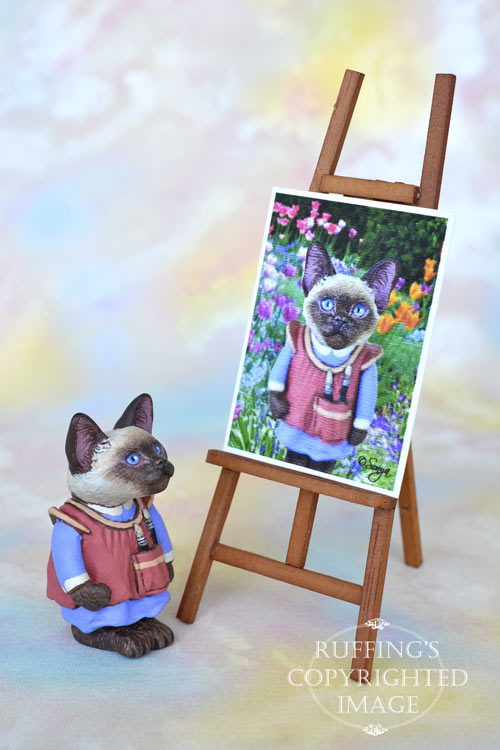 Sonya is a very artistic Siamese kitten. Of that, there is no doubt.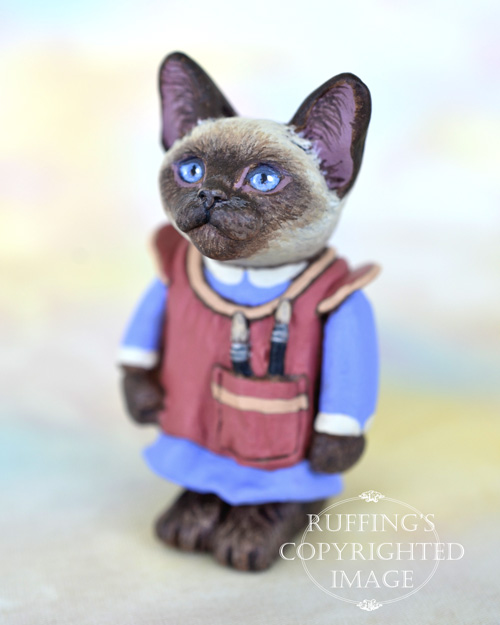 Her bright blue eyes gaze intently at the self-portrait she has just finished. She studies every brush stroke, and looks to see if there is anything she could have done better.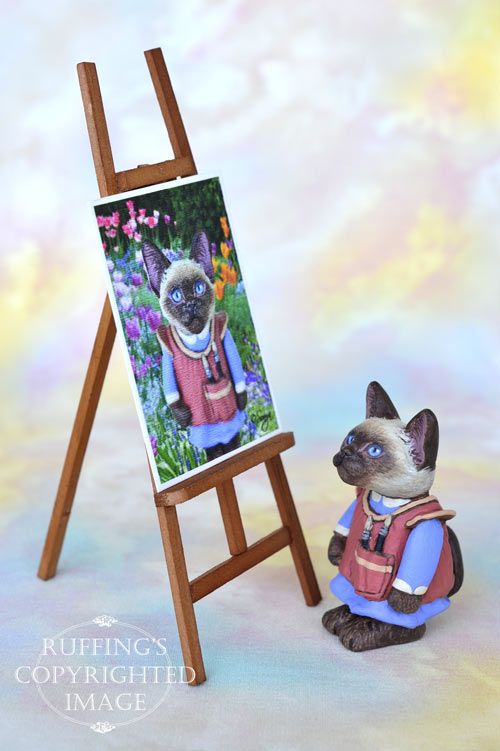 She decides there isn't. Sonya has painted herself into Monet's garden at Giverny, amongst the tulips. Monet is her favorite Impressionist and tulips are her favorite flowers.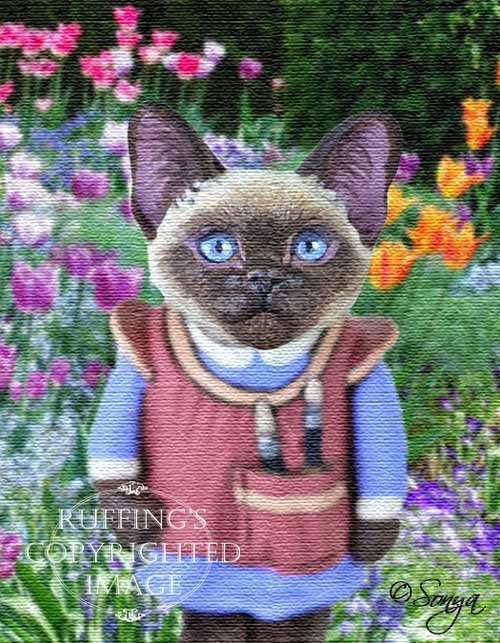 Sonya keeps her brushes tucked into the pocket of her rose painter's smock, with its gold trim. She wears the smock to keep her blue dress clean. The dress has a white collar, white cuffs, and not a smudge of paint on it.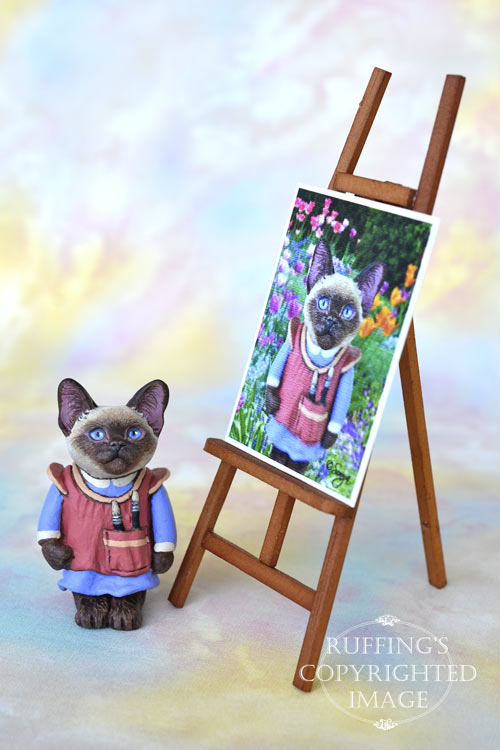 Sonya is ready to travel, complete with her self-portrait, and her wooden easel.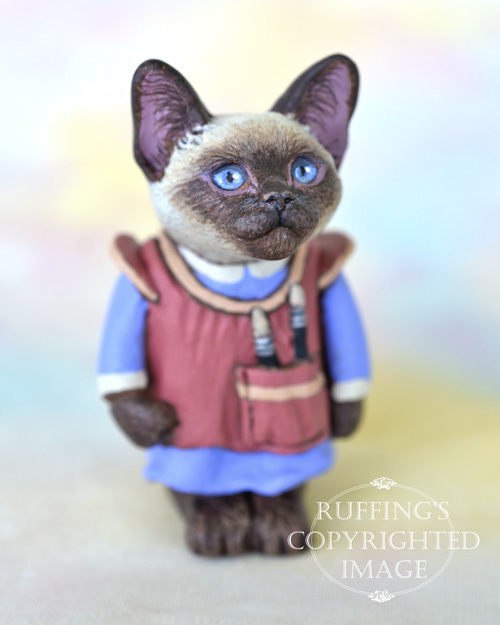 Sonya is a one-of-a-kind work of art, and is meant for display only. She was sculpted from paperclay in multiple stages, to allow for drying and detailing.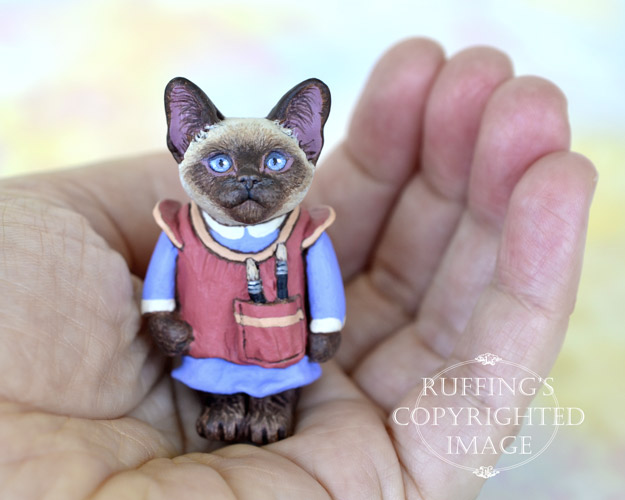 Sonya was painted under a magnifying light, with tiny brushes, one hair at a time. She is signed and sealed with matte varnish for protection and preservation, and comes with a certificate of authenticity.
Sonya is 1:12 scale. (One inch equals one foot.) She is 2 inches tall.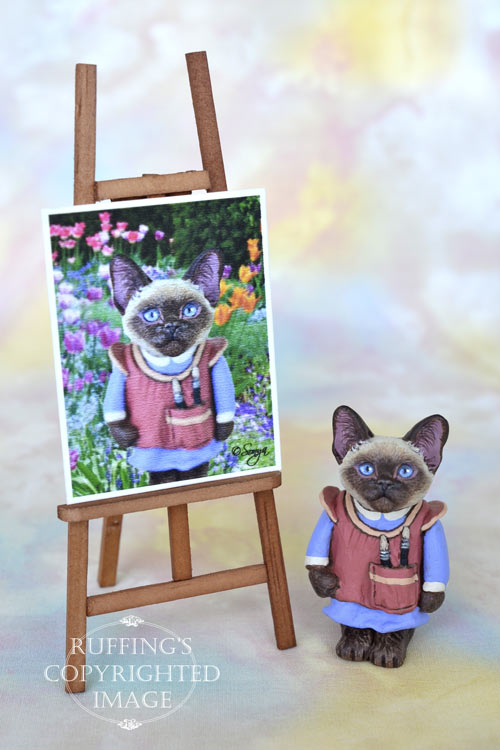 Update: Sonya has been adopted. Thank you!