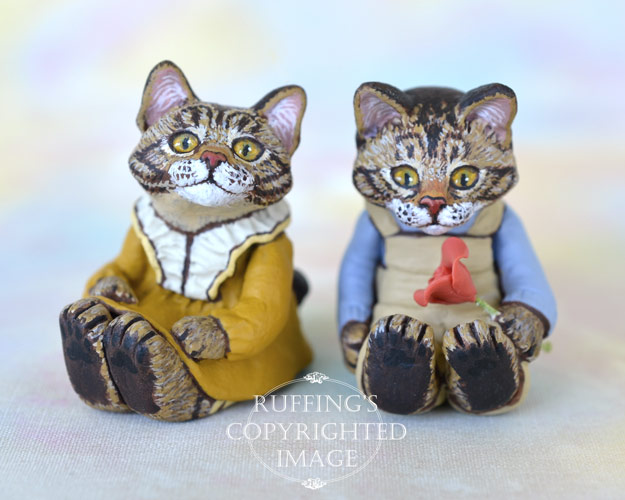 Harold and Hildie are handmade miniature original, one-of-a-kind cat art dolls, hand painted and hand sculpted in paperclay by artist Max Bailey.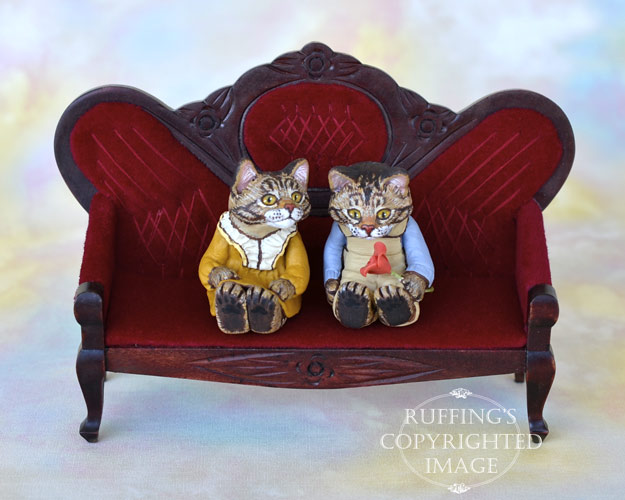 Harold has come to visit Hildie. He sits next to her in her parlor, on the red Victorian sofa. He's brought her a big red rose.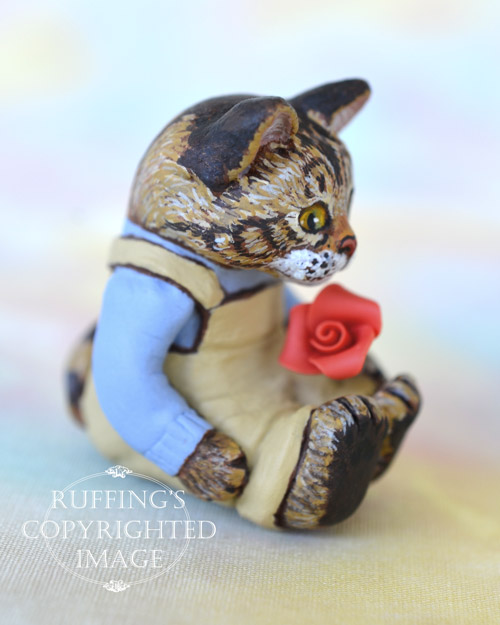 They are both tabby Maine Coon kittens with big yellow eyes.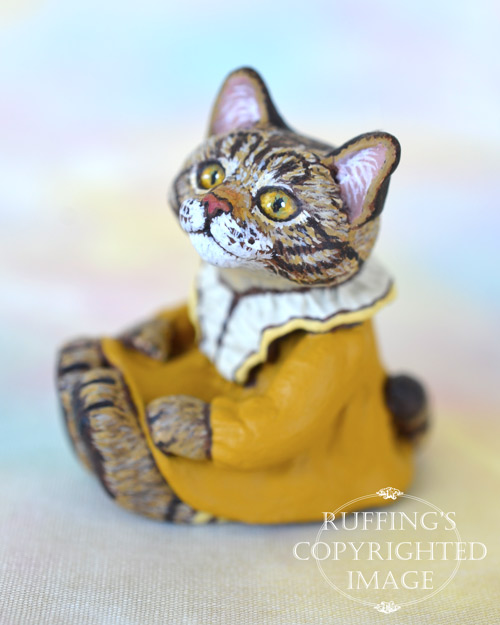 Harold is normally very outgoing, but today he is very shy.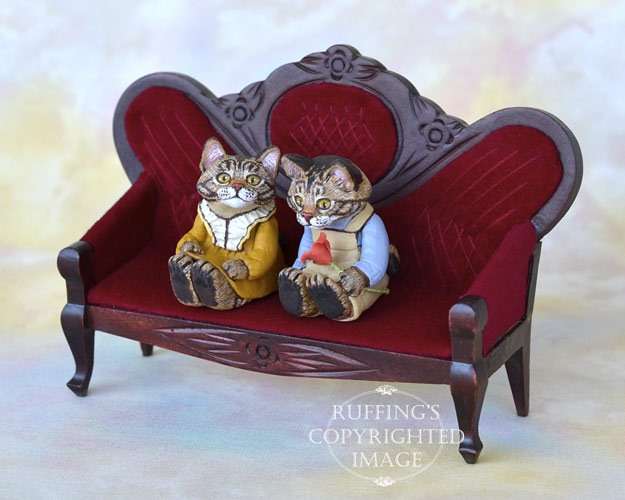 He can't think of a single word to say. He just sits there, looking at the rose.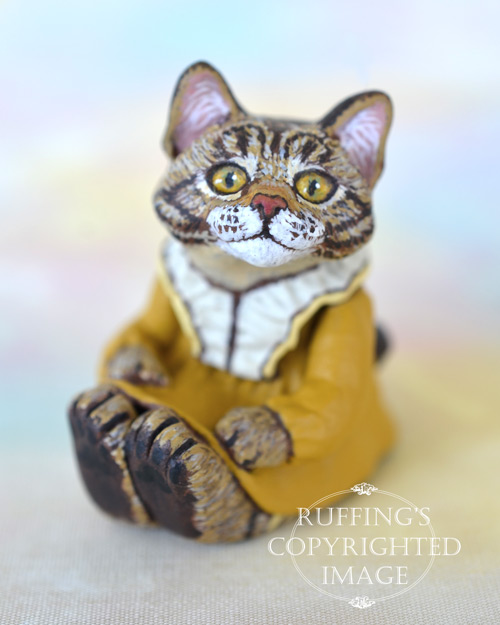 Hildie has asked, "How are you, Harold?" at least three times.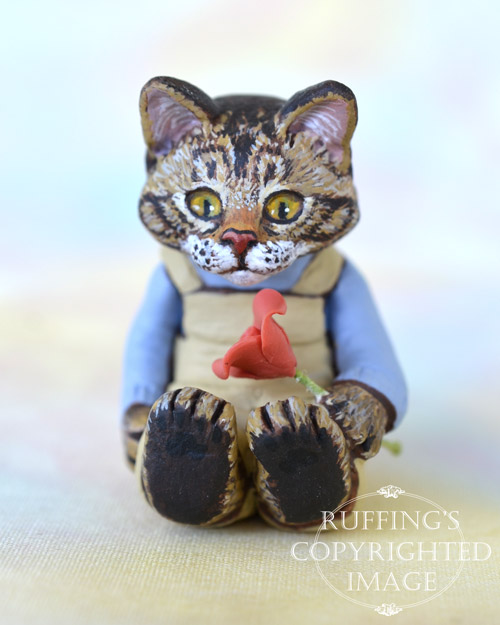 She thinks Harold is very handsome, and she wishes he'd give her that pretty rose. It smells so nice!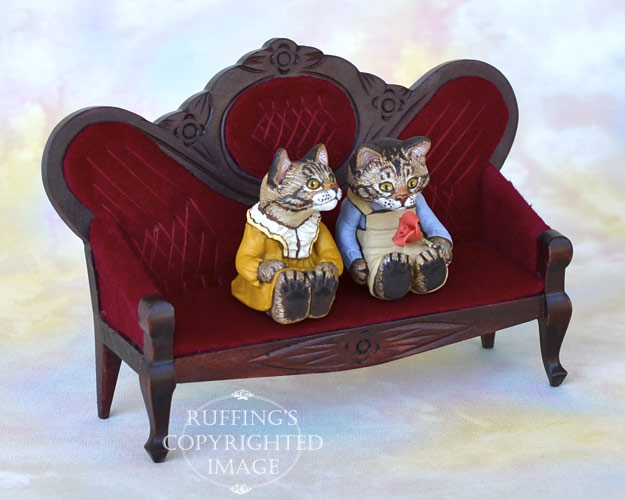 Harold is wearing his best golden-tan overalls over his blue knit shirt.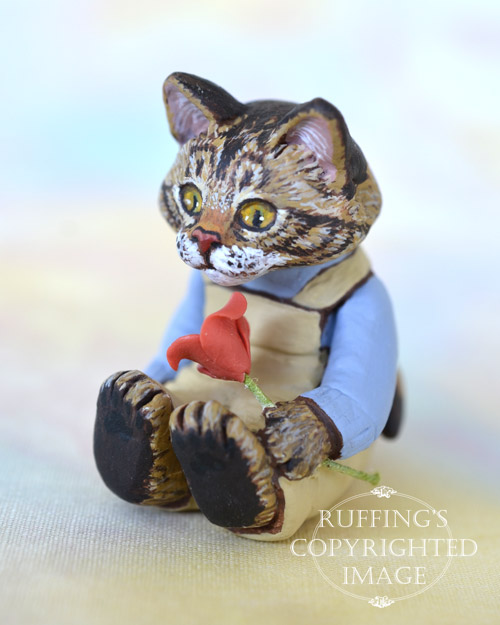 Hildie wears a lovely gold dress with a big off-white ruffled collar, edged in yellow.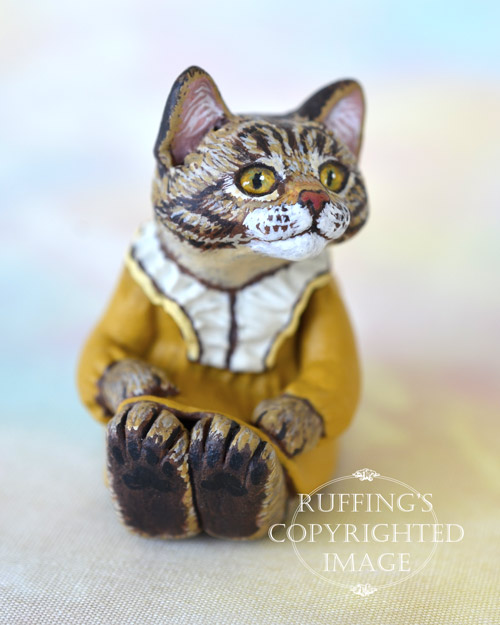 Harold and Hildie are one-of-a-kind works of art, and are meant for display only. They were sculpted from paperclay in multiple stages, to allow for drying and detailing.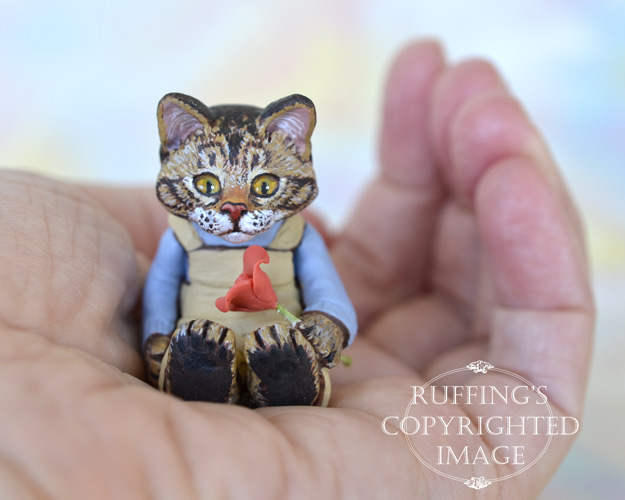 Harold and Hildie were painted under a magnifying light, with tiny brushes, one hair at a time. They are signed and sealed with matte varnish for protection and preservation, and come with a certificate of authenticity.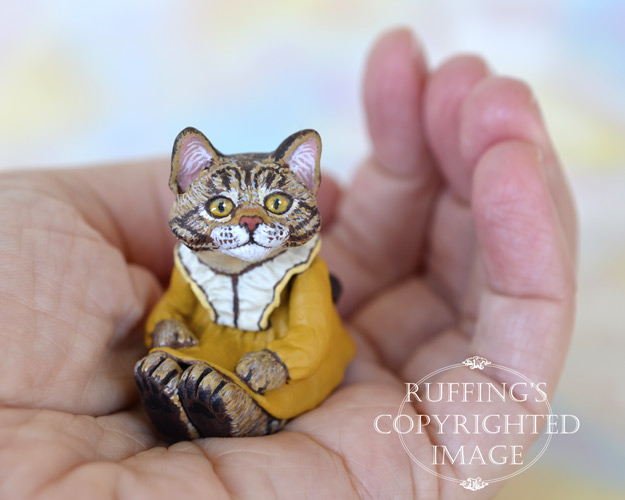 Harold and Hildie are 1:12 scale. (One inch equals one foot.) They are 1 and 5/8 inches tall.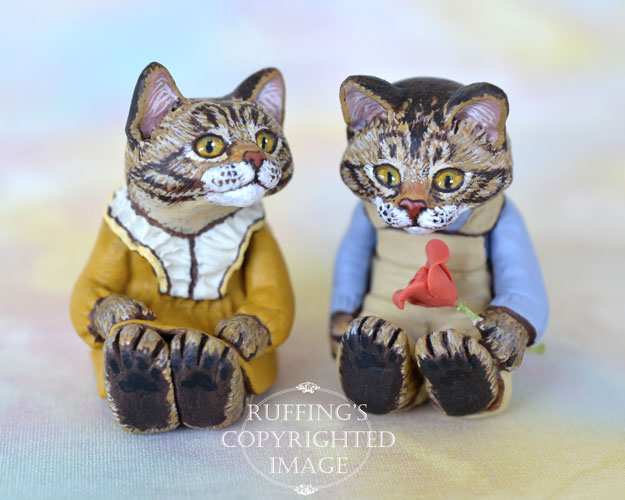 Update: Harold and Hildie have been adopted. Thank you!