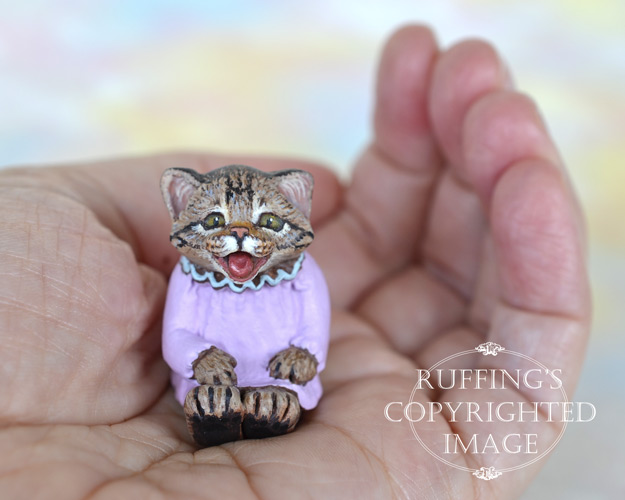 Mollie is a handmade miniature original, one-of-a-kind cat art doll, hand painted and hand sculpted in paperclay by artist Max Bailey.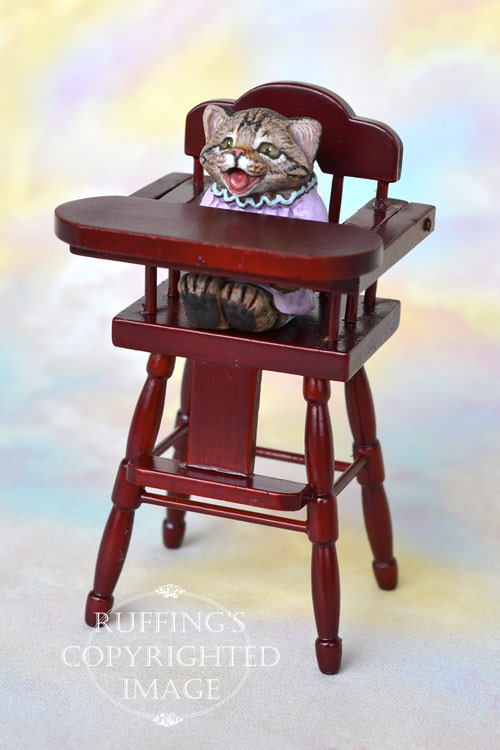 This is Mollie, the tiny tabby kitten.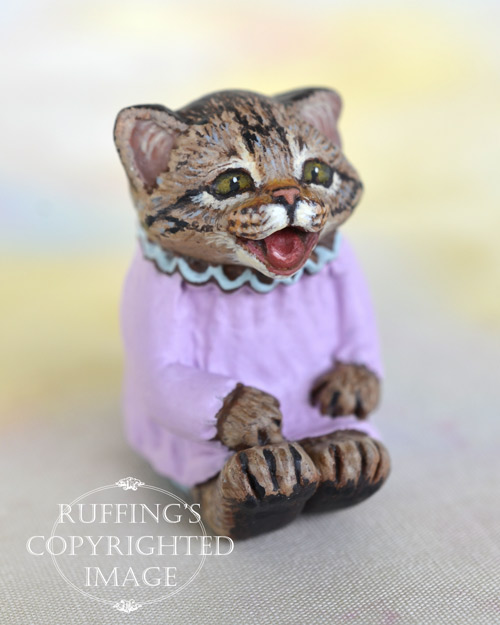 Mollie feels like she's been sitting in her high chair for an eternity. No food has arrived.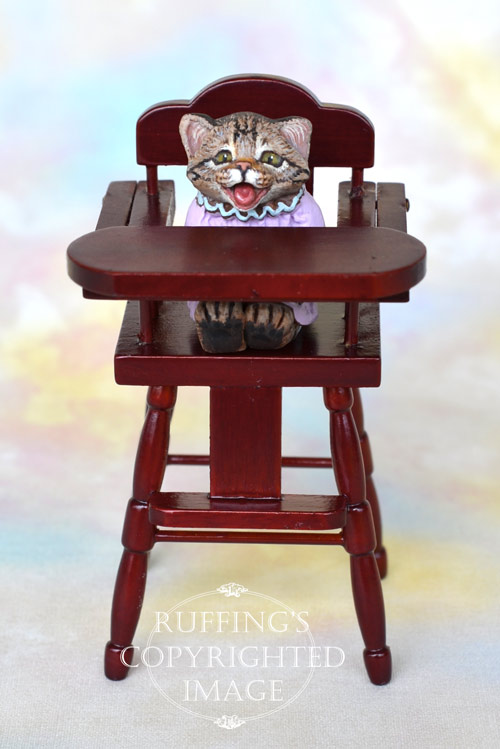 Mollie knows there are really only two things she can do. First, she can look very sad. That sometimes works.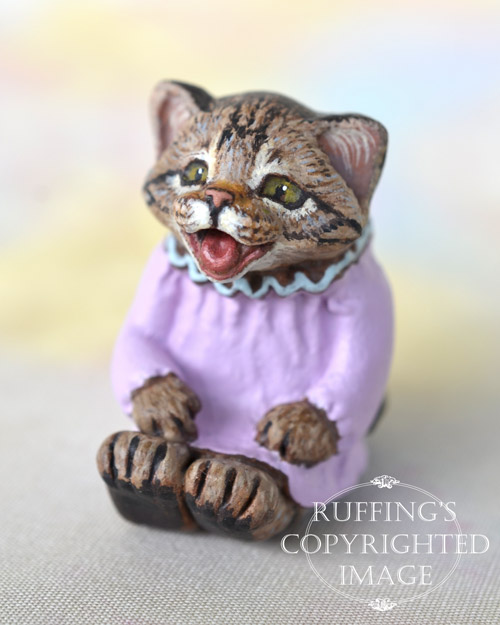 If no one notices, she will have to wail. The louder she wails, the sooner someone will bring food. That always works.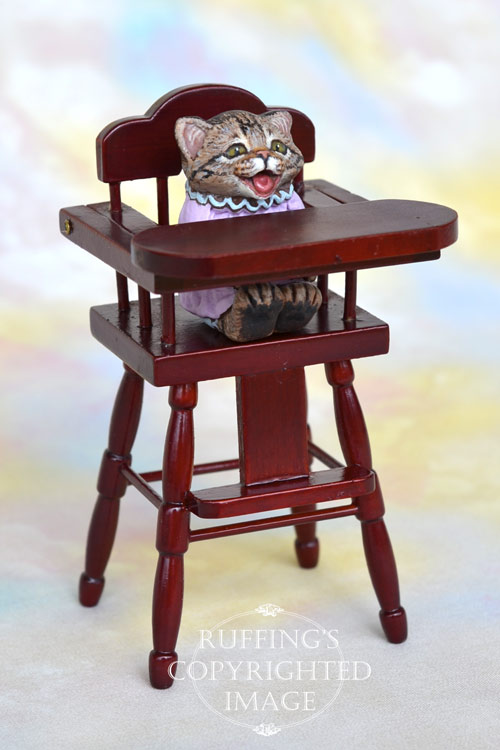 Mollie's baby dress is orchid pink, with a blue ruffled neckline She looks very small sitting in her mahogany high chair, but will not go unnoticed.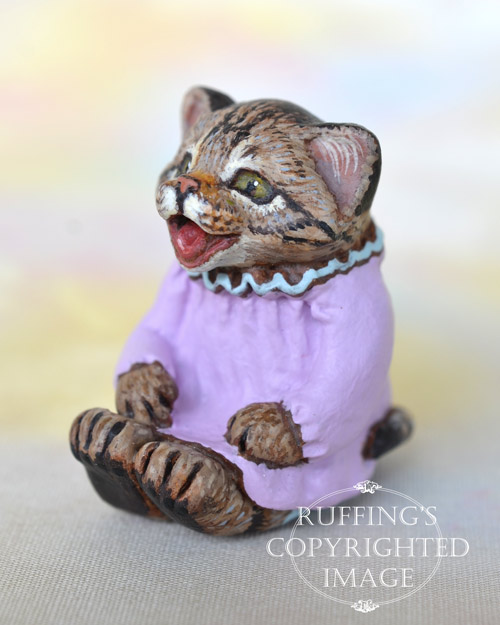 Mollie is a one-of-a-kind work of art, and is meant for display only. She was sculpted from paperclay in multiple stages, to allow for drying and detailing.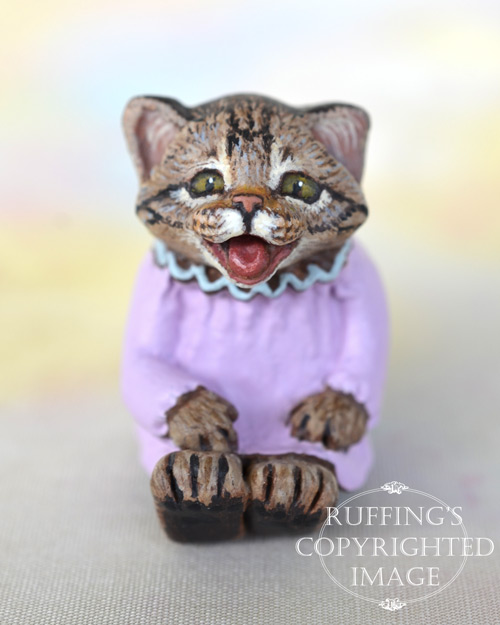 Mollie was painted under a magnifying light, with tiny brushes, one hair at a time.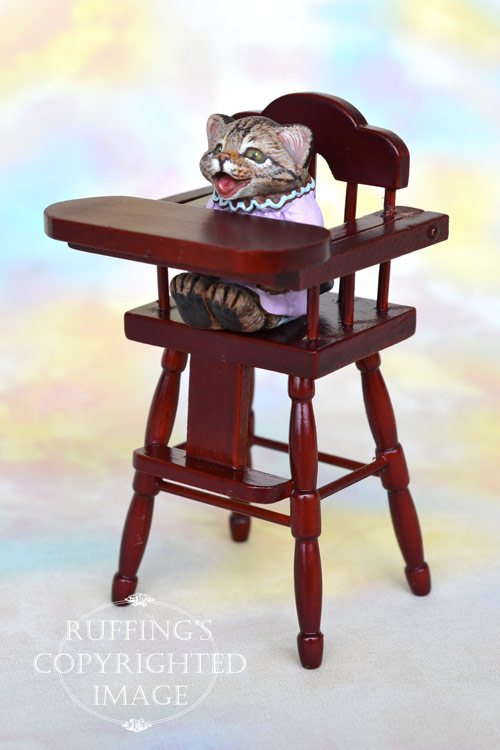 She is signed and sealed with matte varnish for protection and preservation, and comes with a certificate of authenticity.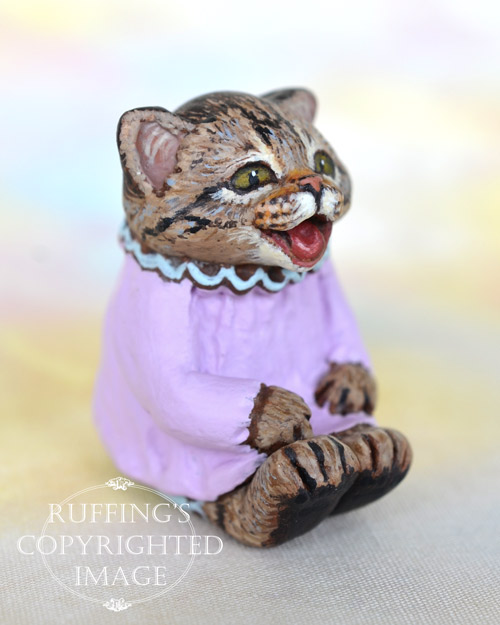 Mollie is 1:12 scale. (One inch equals one foot.) She is 1 and 1/4 inches tall.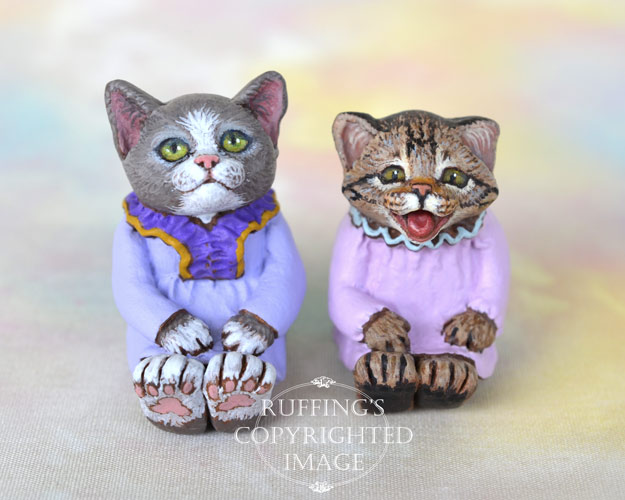 Update: Mollie has been adopted. Thank you!
Mollie's friend is Heather the gray and white kitten.