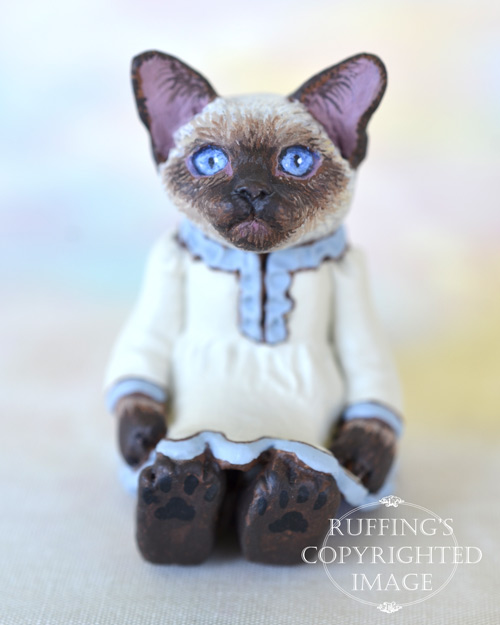 Claudette is a handmade miniature original, one-of-a-kind cat art doll, hand painted and hand sculpted in paperclay by artist Max Bailey.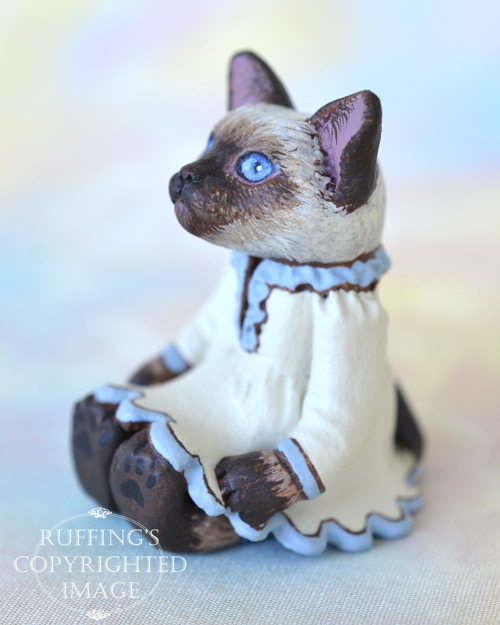 Claudette is a lovely Siamese kitten with soft blue eyes.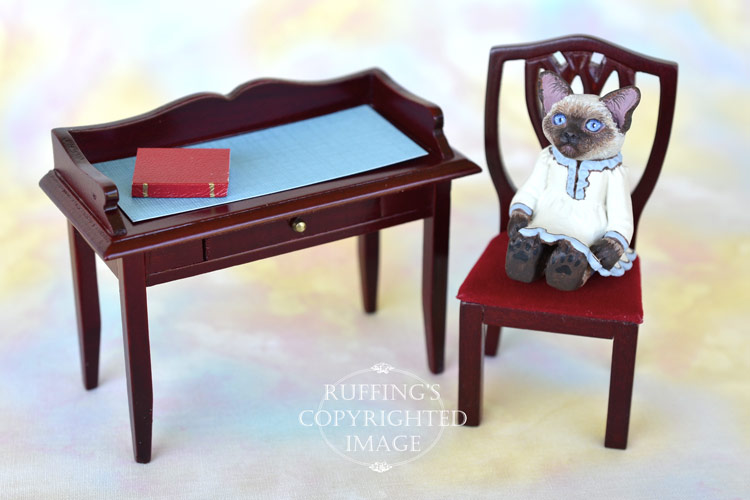 She loves to sit and ponder, but even more than that, she loves to write down all her most profound thoughts in the red diary she keeps on her desk.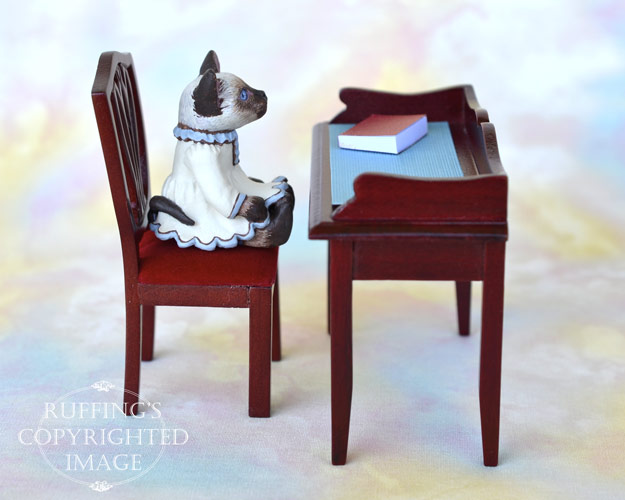 While other kitties are napping during the afternoon, you will find Claudette sitting in her chair with the fuzzy red seat, thinking of all the things she wants to say.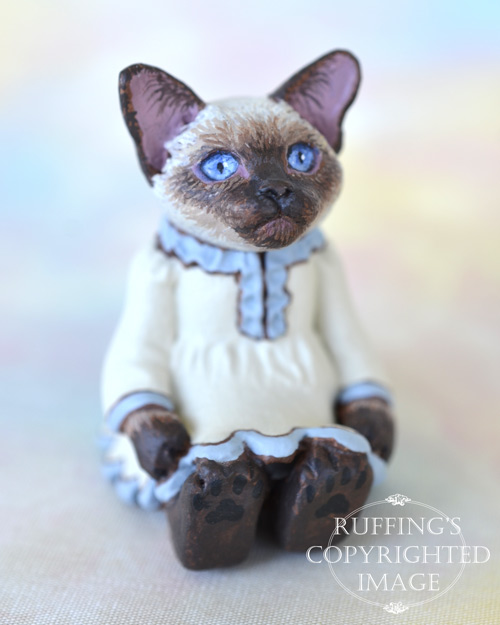 Claudette's dress is off-white, with a soft blue ruffle around the neck.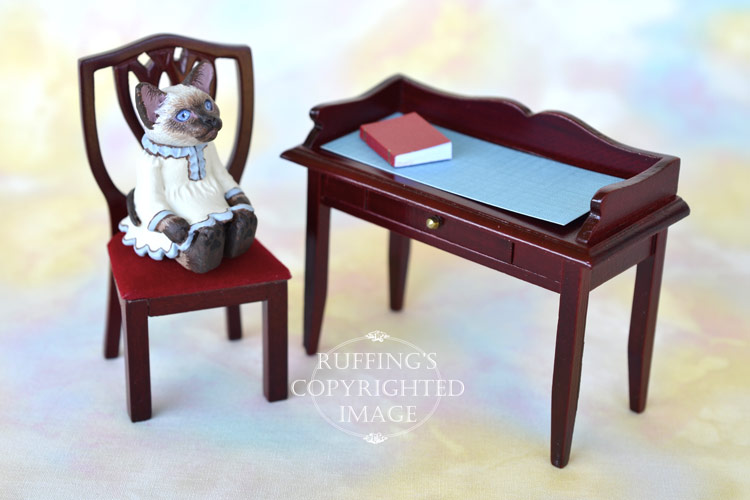 Her cuffs and the scallops at her hemline are also edged in blue.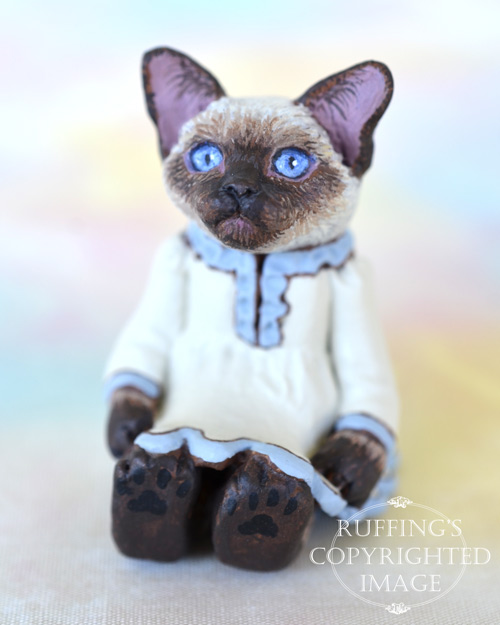 Claudette is a one-of-a-kind work of art, and is meant for display only. She was sculpted from paperclay in multiple stages, to allow for drying and detailing.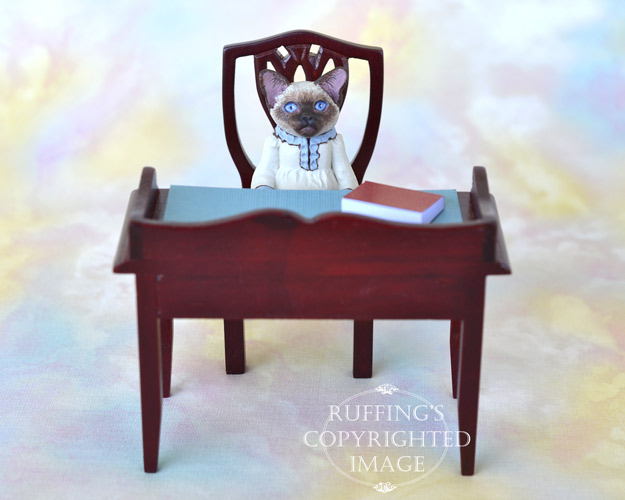 Claudette was painted under a magnifying light, with tiny brushes, one hair at a time. She is signed and sealed with matte varnish for protection and preservation, and comes with a certificate of authenticity.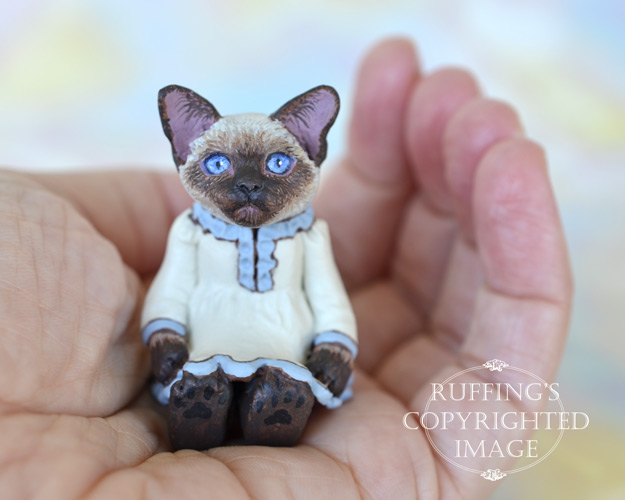 Claudette is 1:12 scale. (One inch equals one foot.) She is 1 and 5/8 inches tall.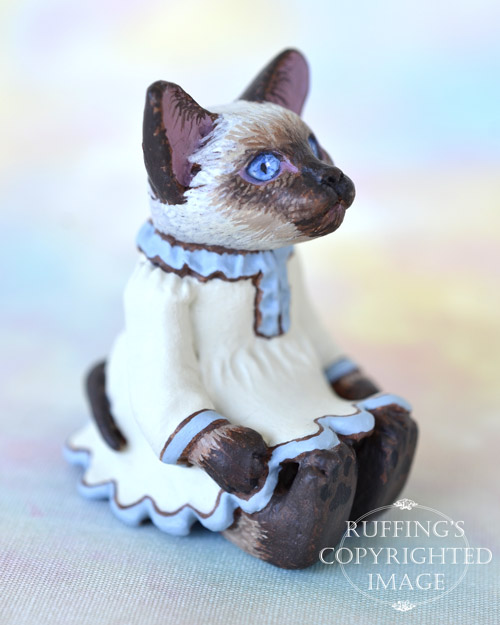 Update: Claudette has been adopted. Thank you!