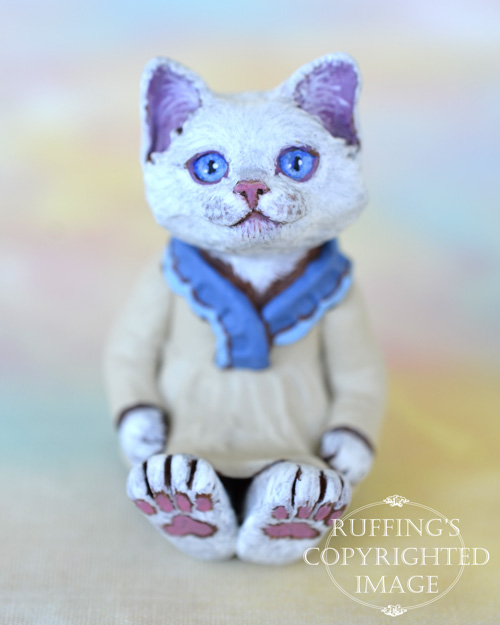 Trudy is a handmade miniature original, one-of-a-kind cat art doll, hand painted and hand sculpted in paperclay by artist Max Bailey.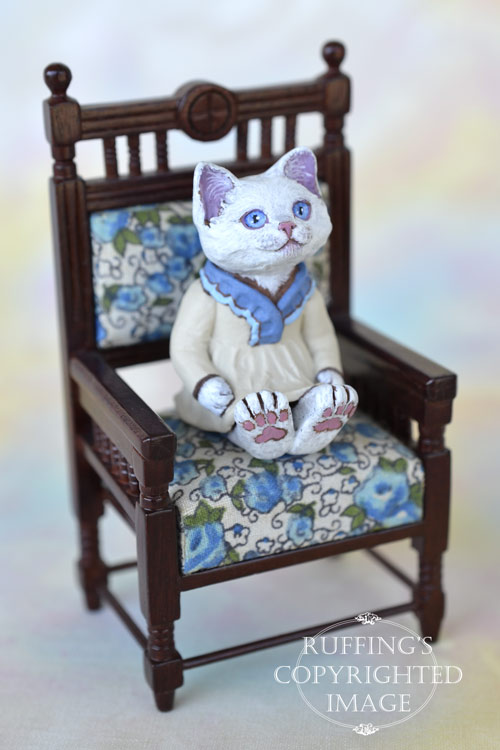 Trudy is a white kitten with lovely blue eyes and a pink nose.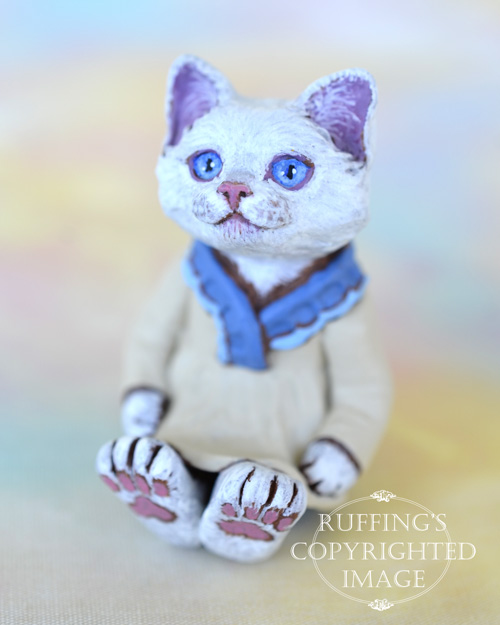 Trudy is very sweet by nature. You can always confide in her, and know that she will keep your confidence.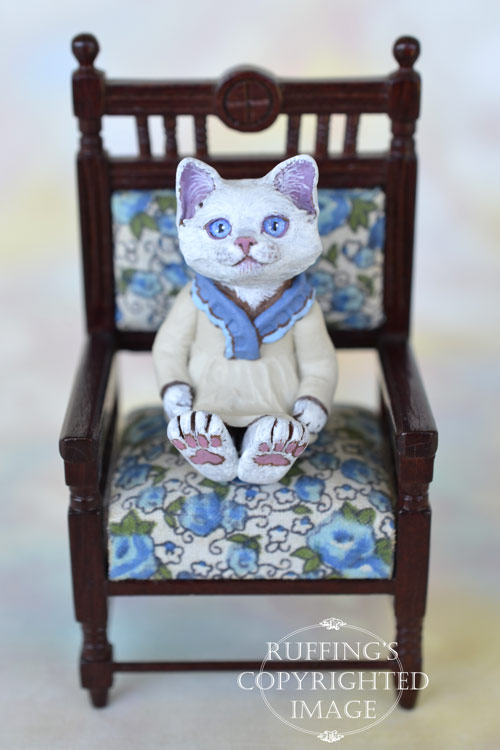 Trudy is understanding and sensitive. If she has advice for you, she will give it, but will never insist that you take it. She's wise enough to know that kitties will do whatever they want to do.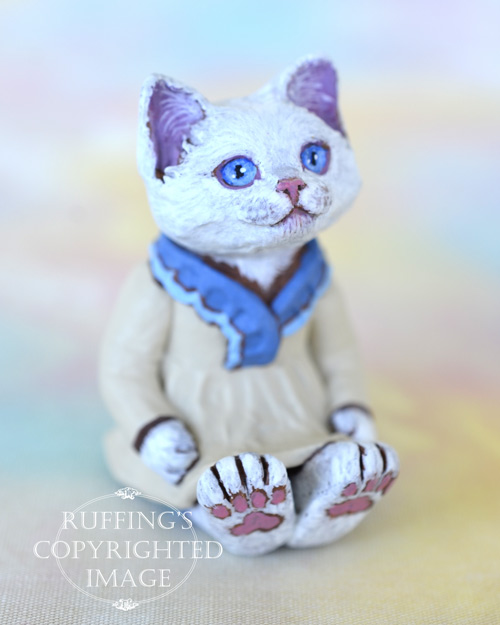 Trudy's pretty dress is golden-beige, with a two-toned blue ruffle around the neck.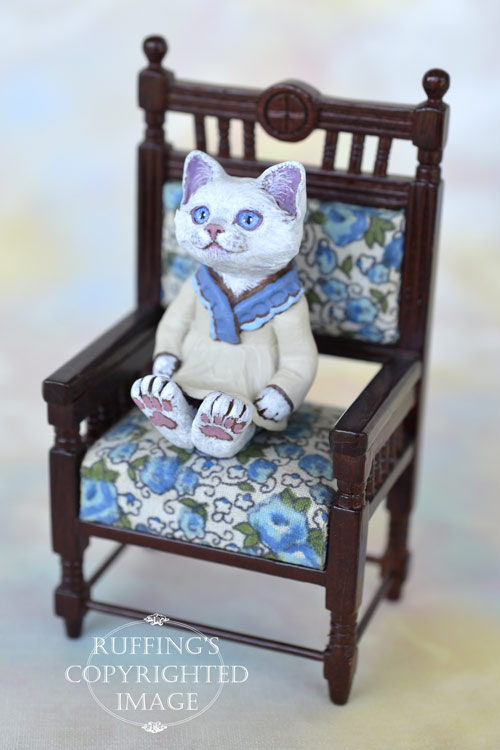 She sits in a detailed old-fashioned wooden chair, upholstered with blue flowered fabric.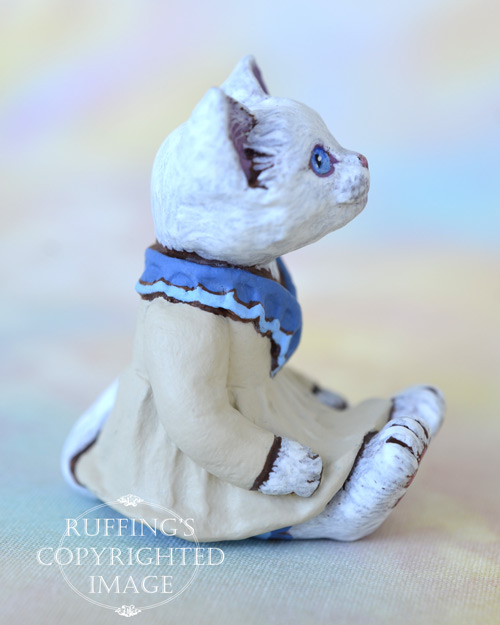 Trudy is a one-of-a-kind work of art, and is meant for display only. She was sculpted from paperclay in multiple stages, to allow for drying and detailing.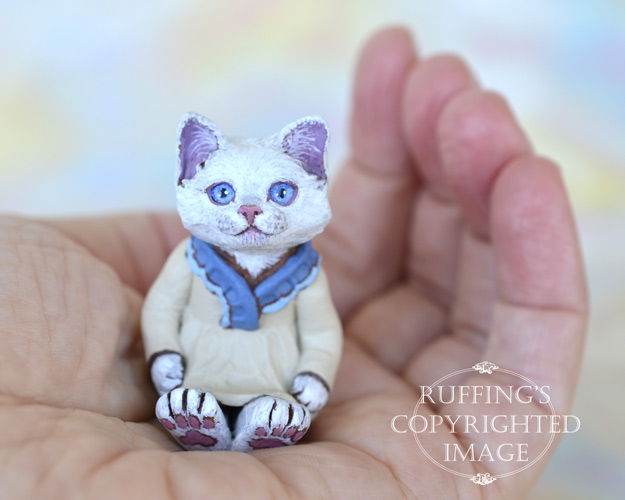 Trudy was painted under a magnifying light, with tiny brushes, one hair at a time. She is signed and sealed with matte varnish for protection and preservation, and comes with a certificate of authenticity.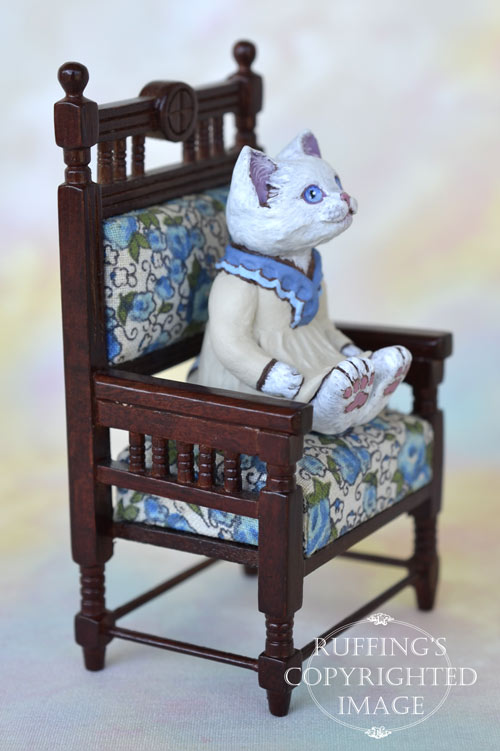 Trudy is 1:12 scale. (One inch equals one foot.) She is 1 and 5/8 inches tall.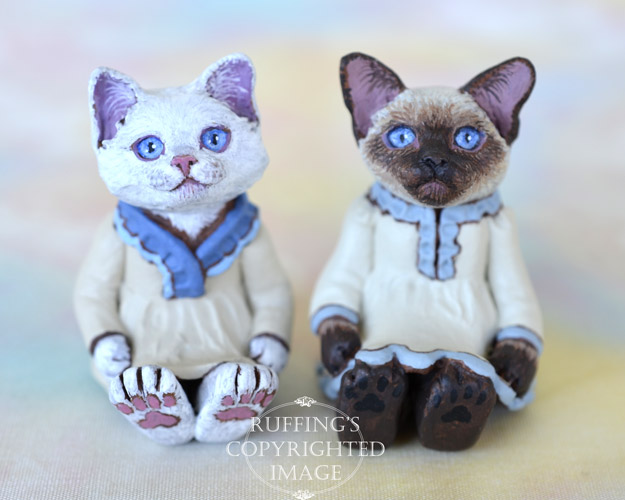 Update: Trudy has been adopted. Thank you!
Trudy's friend is Claudette the Siamese kitten.