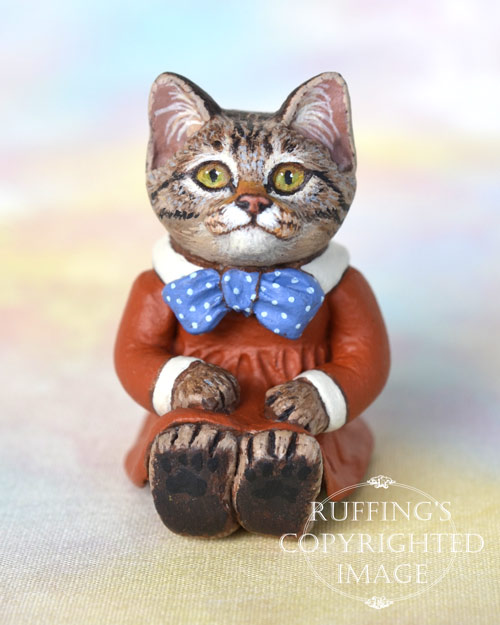 Leslie is a handmade miniature original, one-of-a-kind cat art doll, hand painted and hand sculpted in paperclay by artist Max Bailey.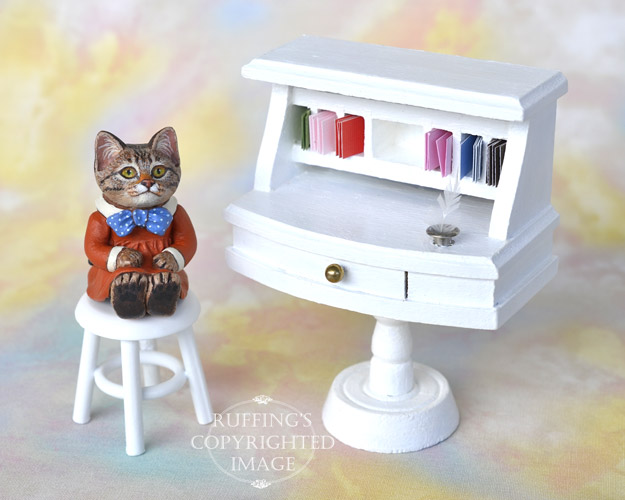 Leslie is a sweet tabby kitten with yellow-green eyes.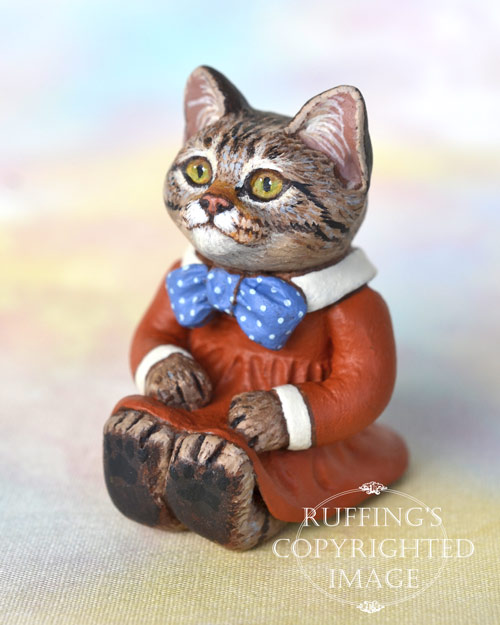 When Leslie isn't visiting with her friends, she keeps in touch by writing them little notes. She know each of their favorite colors, and selects her stationery accordingly.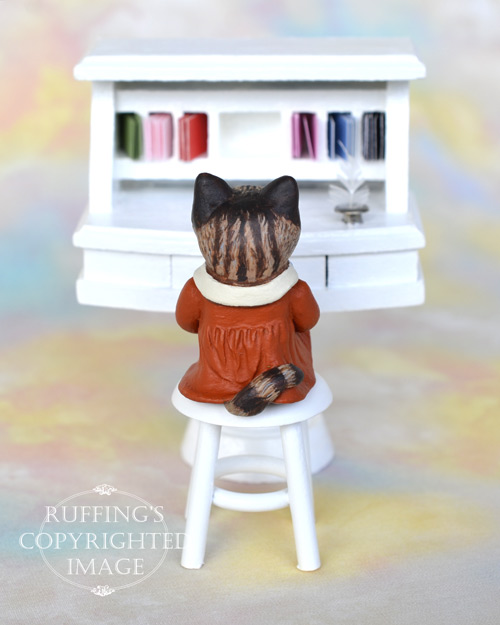 Leslie thoughtfully composes her letters from her white desk, and writes them with her feather quill pen. Sometimes she includes a little joke or a funny kitty story to brighten their day.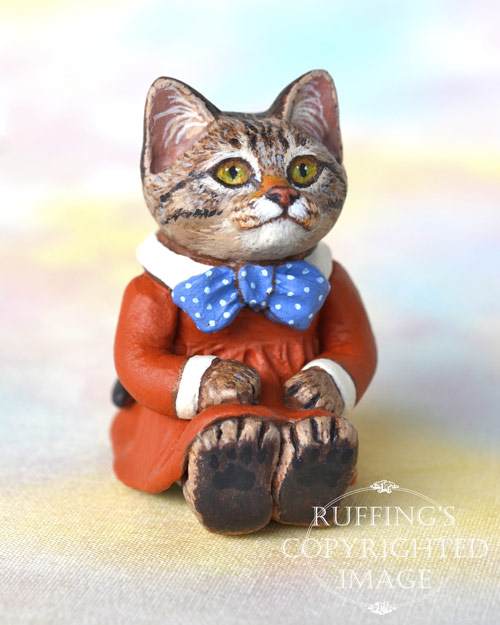 Leslie wears a burnt-orange dress with white collar and cuffs, and a big blue bow with white polka dots.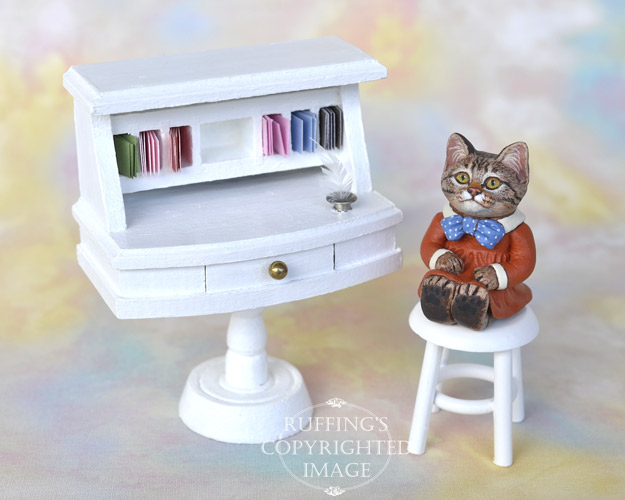 Her desk, her white stool, and her stationery belong to her and come with her.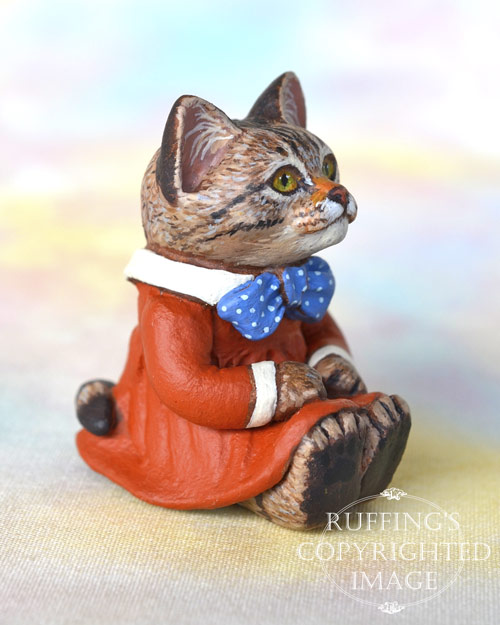 Leslie is a one-of-a-kind work of art, and is meant for display only. She was sculpted from paperclay in multiple stages, to allow for drying and detailing.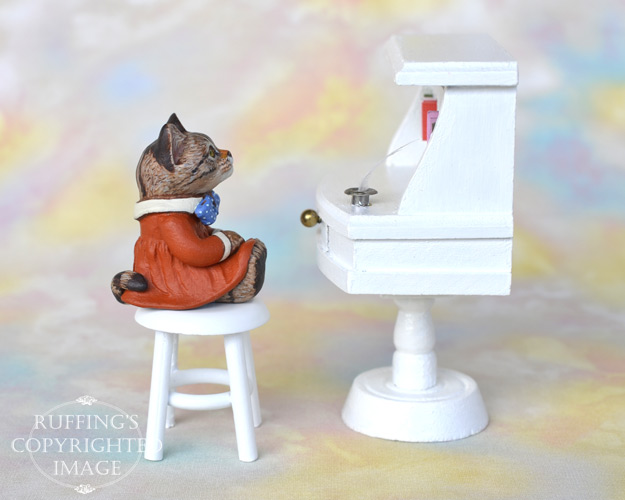 Leslie was painted under a magnifying light, with tiny brushes, one hair at a time. She is signed and sealed with matte varnish for protection and preservation, and comes with a certificate of authenticity.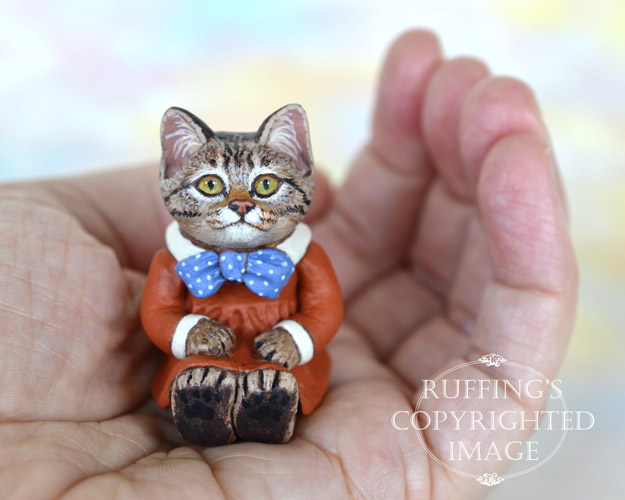 Leslie is 1:12 scale. (One inch equals one foot.) She is 1 and 5/8 inches tall.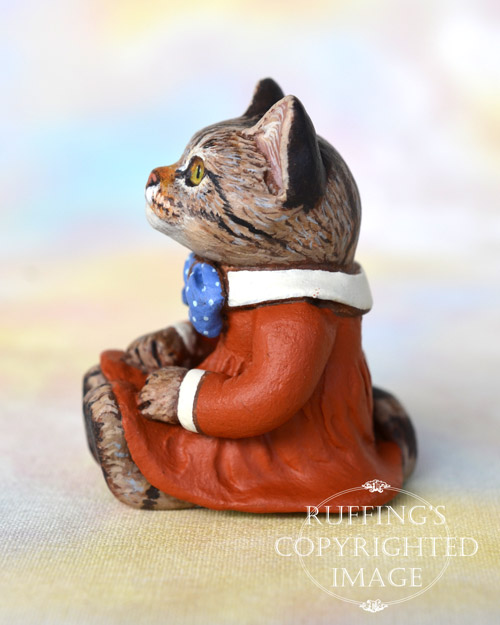 Update: Leslie has been adopted. Thank you!