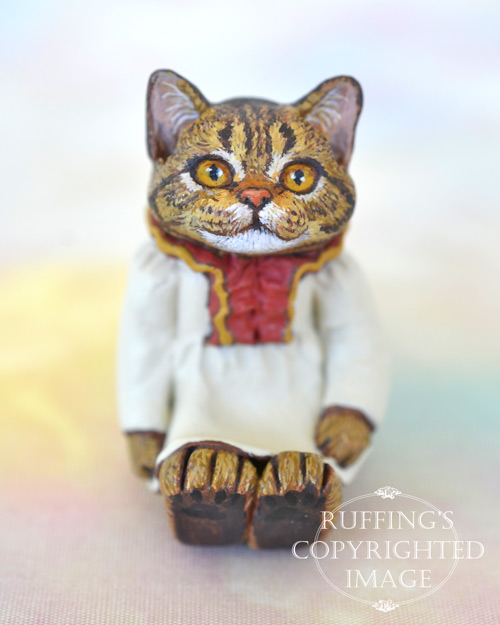 Jamie is a handmade miniature original, one-of-a-kind cat art doll, hand painted and hand sculpted in paperclay by artist Max Bailey.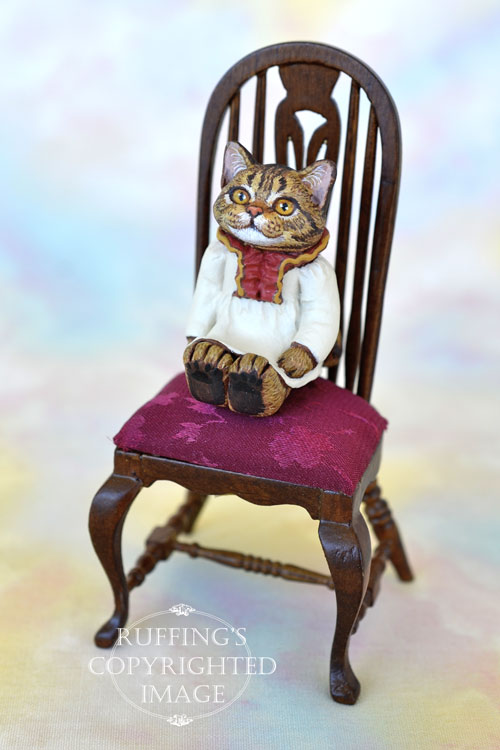 Jamie is an American Shorthair tabby kitten, always bright-eyed and eager for an invitation.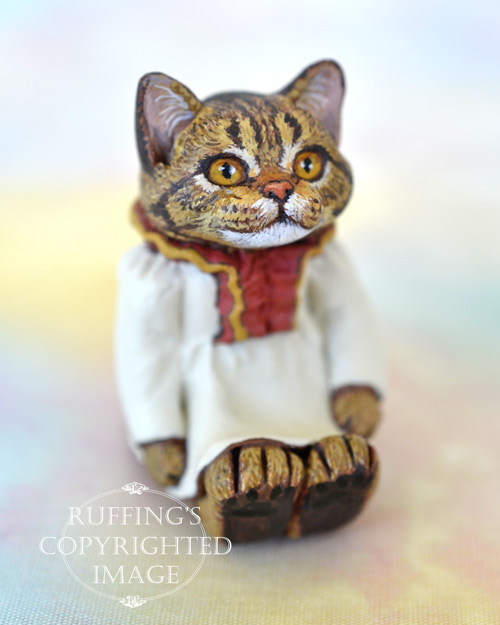 Jamie will readily accept any invitation, whether is is to come and play, or have a snack, or cuddle with you by the fire.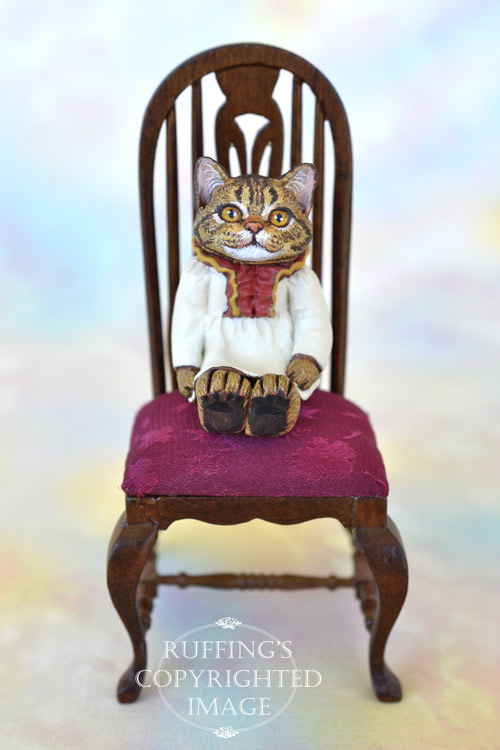 Jamie sits and waits on her beautiful wooden chair with its rose brocade seat.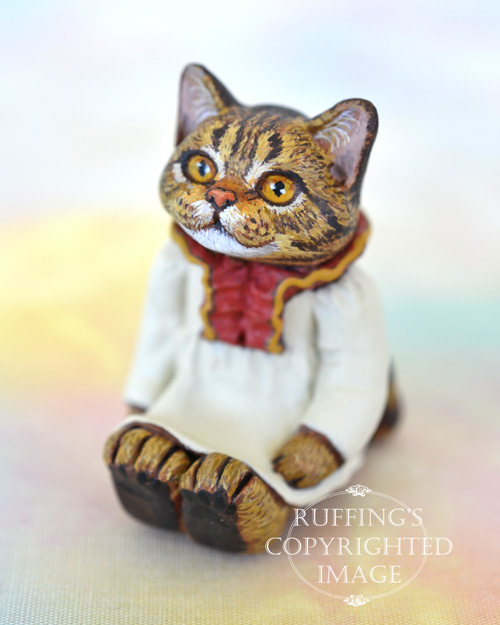 She wears he best ivory dress with the rose-red ruffled collar edged in gold. It suits her perfectly.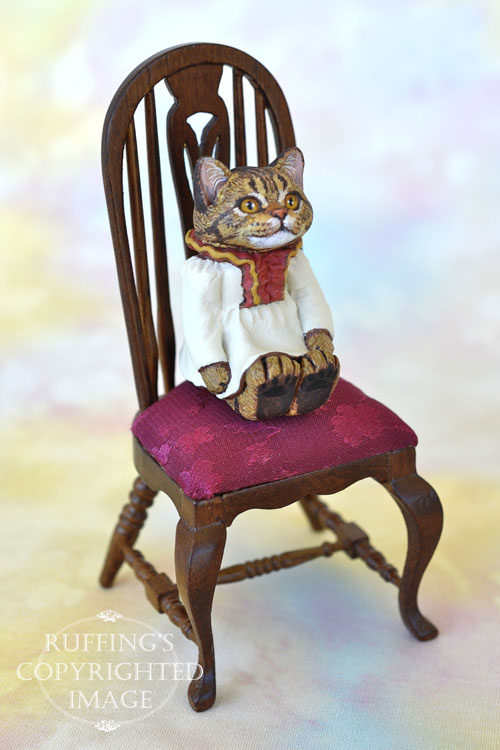 Jamie is a one-of-a-kind work of art, and is meant for display only. She was sculpted from paperclay in multiple stages, to allow for drying and detailing.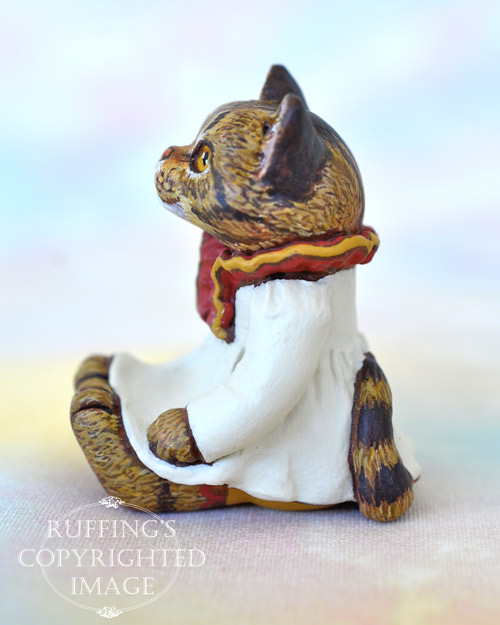 Jamie was painted under a magnifying light, with tiny brushes, one hair at a time.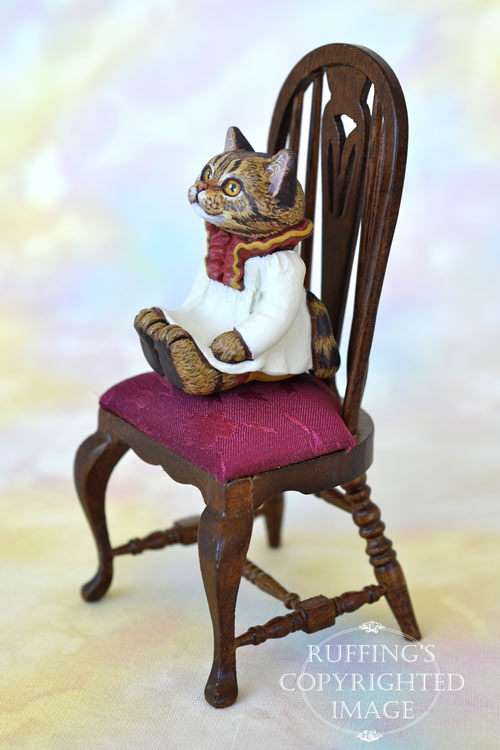 She is signed and sealed with matte varnish for protection and preservation, and comes with a certificate of authenticity.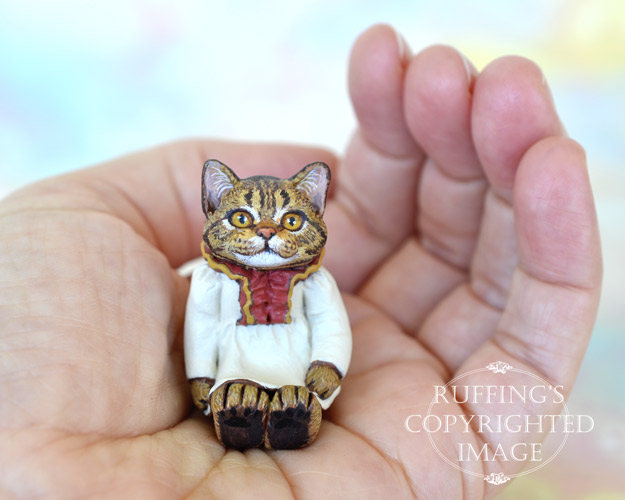 Jamie is 1:12 scale. (One inch equals one foot.) She is 1 and 1/2 inches tall.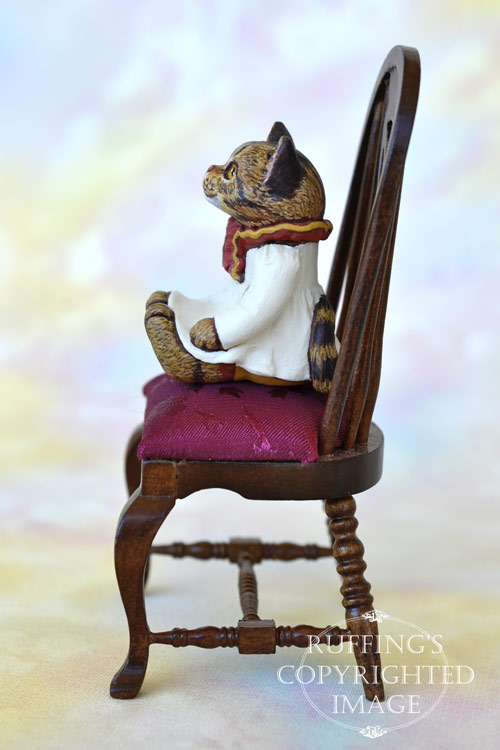 Update: Jamie has been adopted. Thank you!