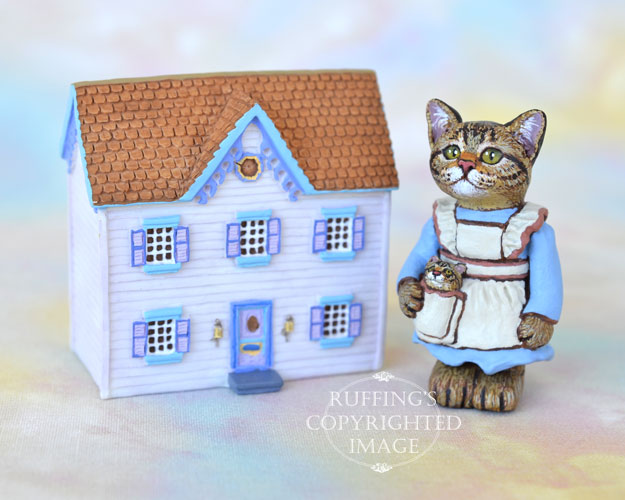 Jennifer is a handmade miniature original, one-of-a-kind cat art doll, hand painted and hand sculpted in paperclay by artist Max Bailey.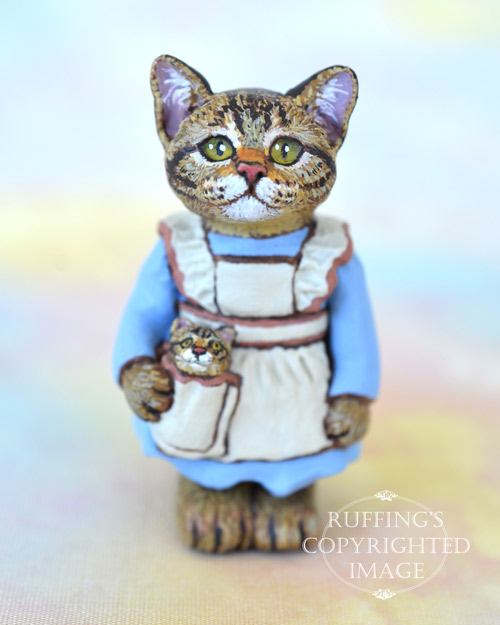 Jennifer is a green-eyed tabby kitten who loves to play with her dolls.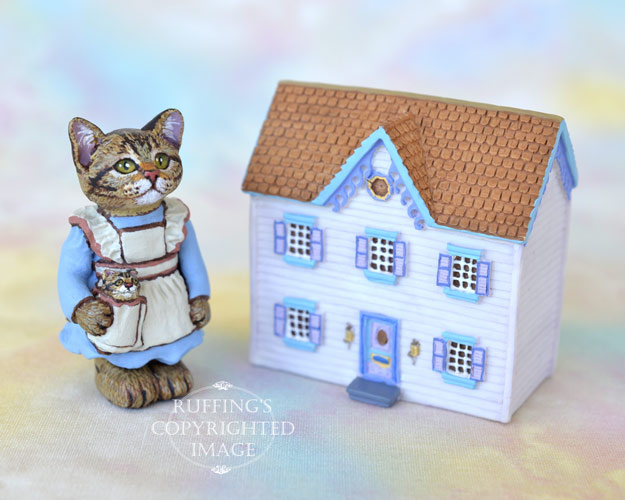 She carries her favorite doll Jinxie around with her, and keeps her safe in the pocket of her pinafore.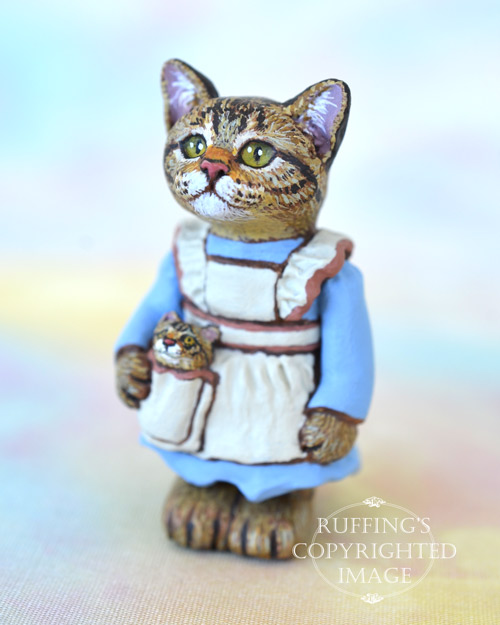 Jennifer likes to go to the playroom and put Jinxie in the dollhouse.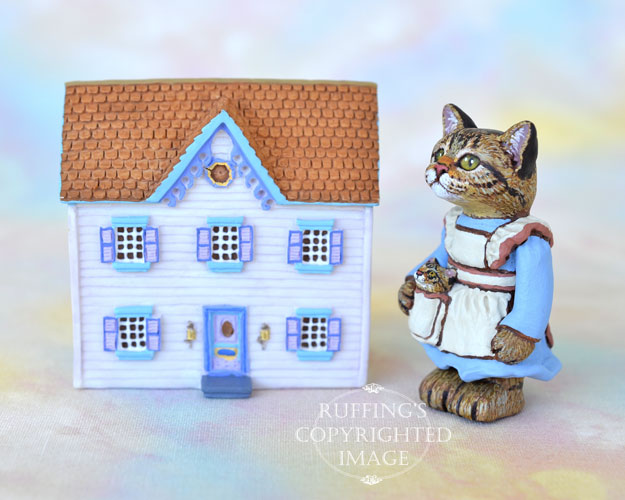 She cannot bear to part with her for long though, and soon Jinxie is back in her pocket.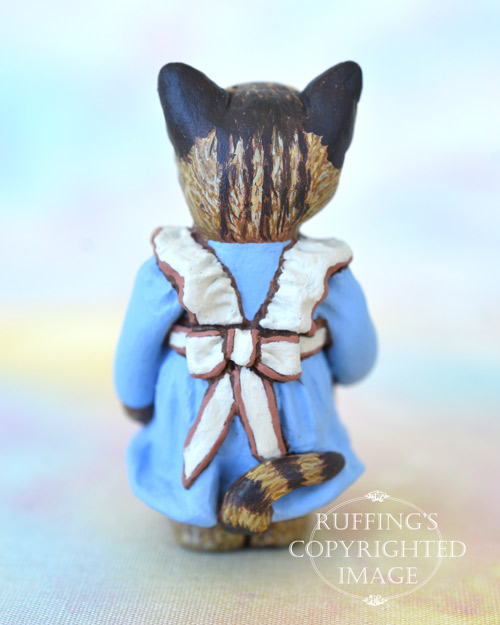 Jennifer is wearing a turquoise dress. Over it she wears an off-white pinafore with rose trim on the ruffles, sash, and pocket. It ties in a bow at the back.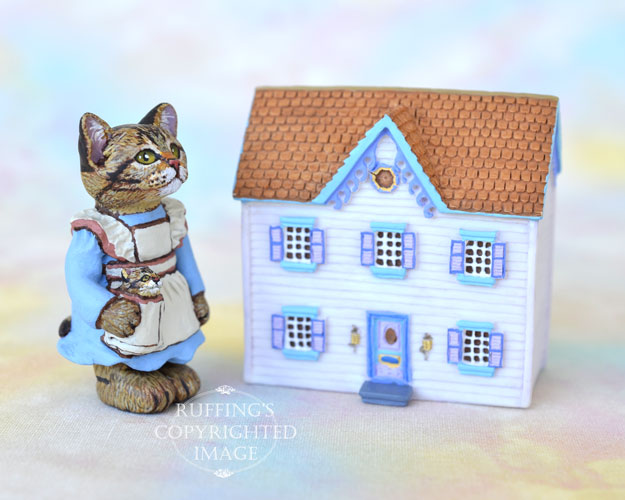 Jennifer's two-story dollhouse is off-white with a terra cotta roof. The trim is turquoise and blue, and the windows have pretty little shutters. Jennifer wishes she were small enough to fit inside.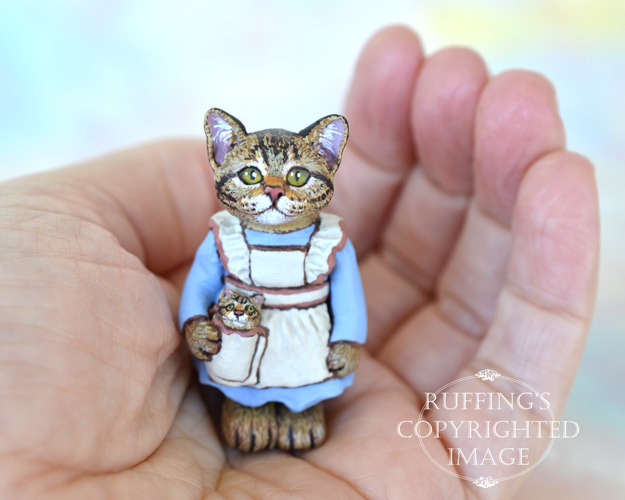 Jennifer is a one-of-a-kind work of art, and is meant for display only. She was sculpted from paperclay in multiple stages, to allow for drying and detailing.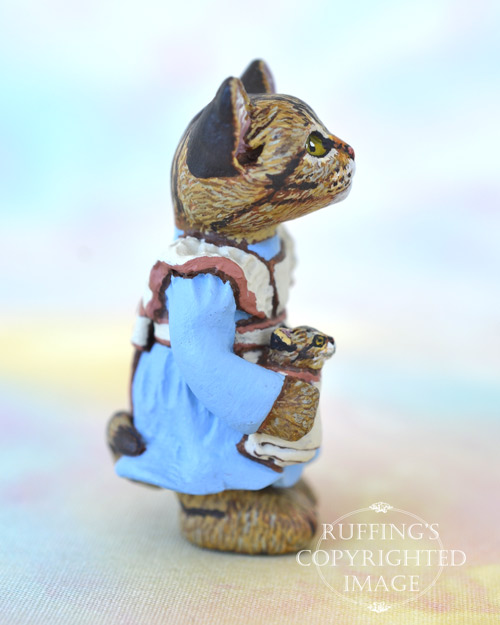 Jennifer was painted under a magnifying light, with tiny brushes, one hair at a time.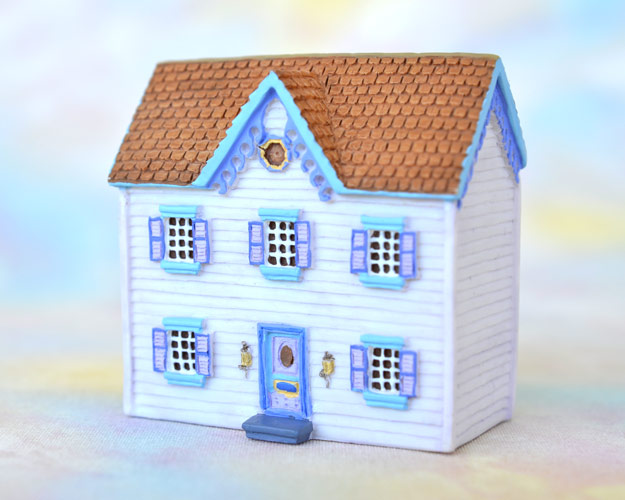 She is signed and sealed with matte varnish for protection and preservation, and comes with a certificate of authenticity.
Jennifer is 1:12 scale. (One inch equals one foot.) She is 1 and 7/8 inches tall.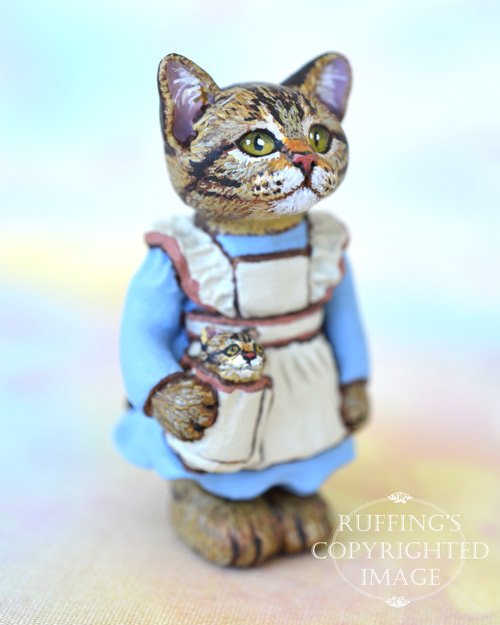 Update: Jennifer has been adopted. Thank you!