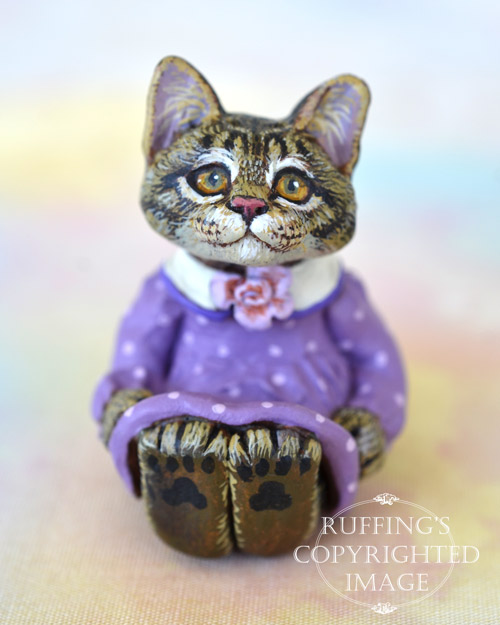 Lucinda is a handmade miniature original, one-of-a-kind cat art doll, hand painted and hand sculpted in paperclay by artist Max Bailey.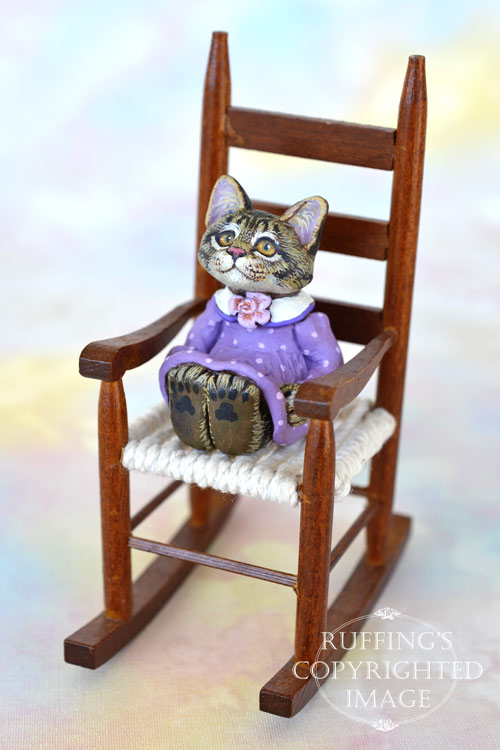 Here is Lucinda. She's a silver tabby Maine Coon kitten with big amber eyes and a lovable little face.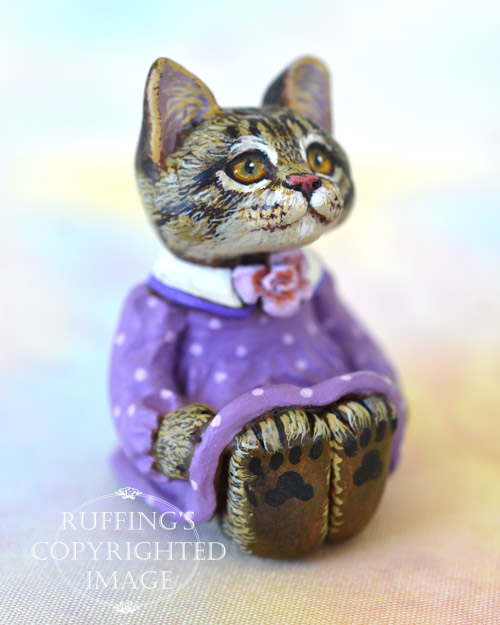 Lucinda always wears her prettiest dress on Sunday, when her friends come over in the afternoon to have catnip tea and catch up on the latest neighborhood news. Sunday is Lucinda's favorite day.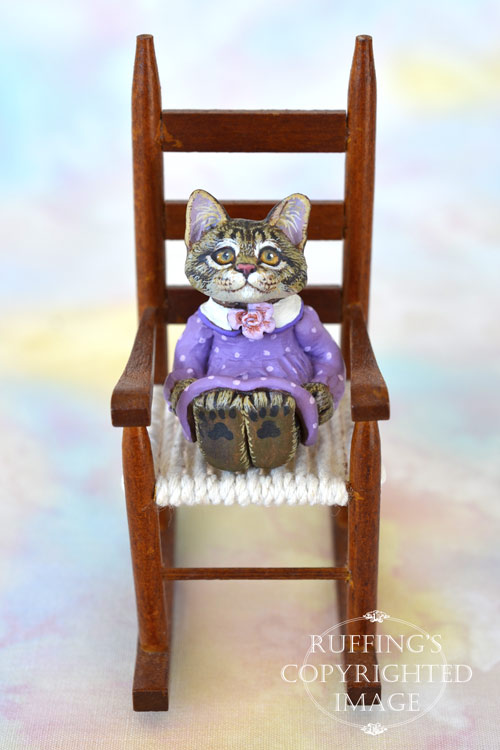 Lucinda's dress is lavender purple with pale mauve polka dots. It has a round white collar with a lovely pink rose at the front.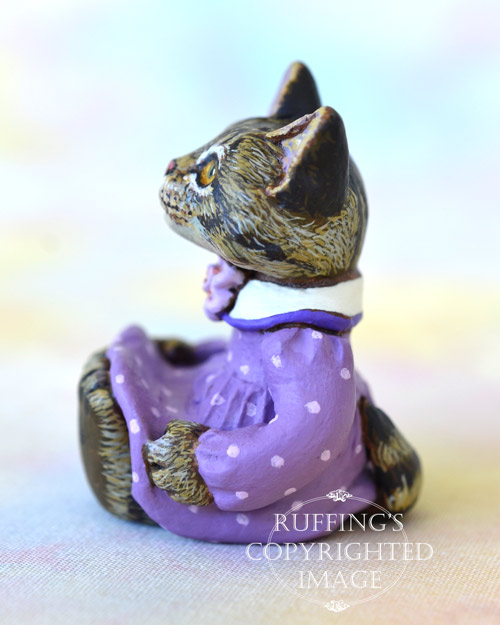 Lucinda's rocking chair is wood, with a woven seat.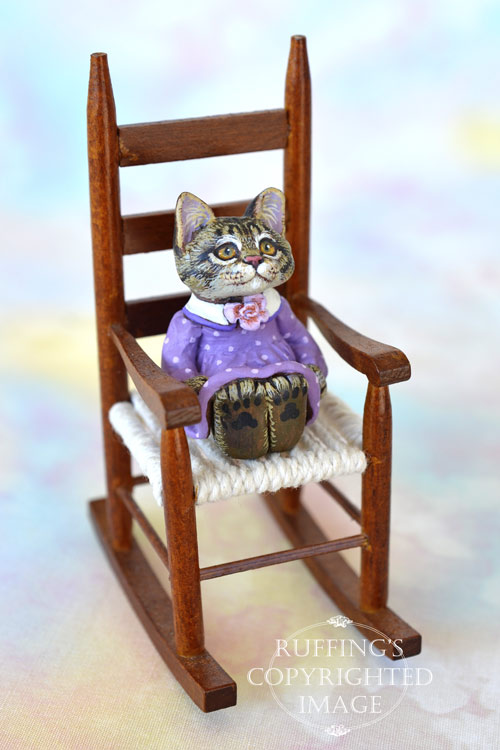 She loves to rock back and forth in it as she chats with her kitty friends.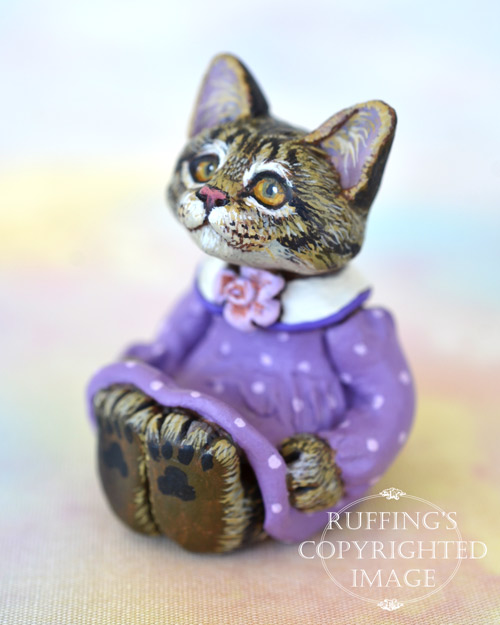 Lucinda is a one-of-a-kind work of art, and is meant for display only. She was sculpted from paperclay in multiple stages, to allow for drying and detailing.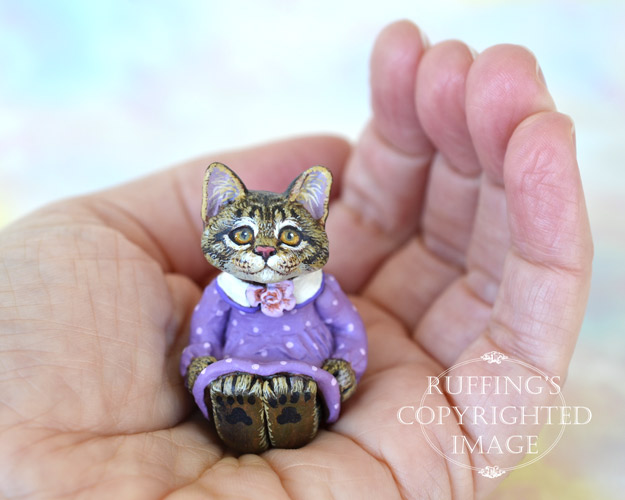 Lucinda was painted under a magnifying light, with tiny brushes, one hair at a time.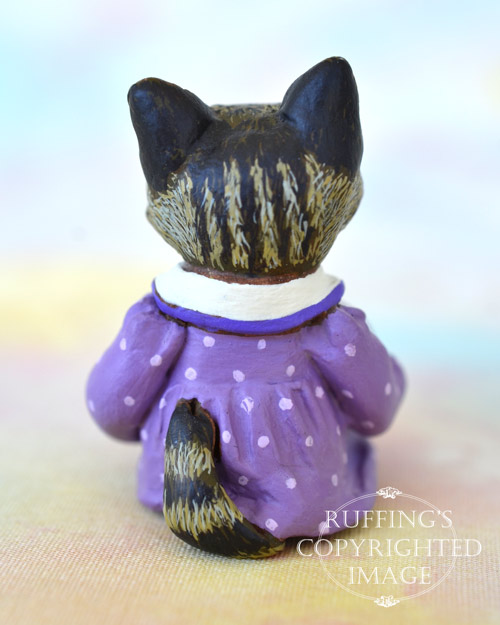 She is signed and sealed with matte varnish for protection and preservation, and comes with a certificate of authenticity.
Lucinda is 1:12 scale. (One inch equals one foot.) She is 1 and 1/2 inches tall.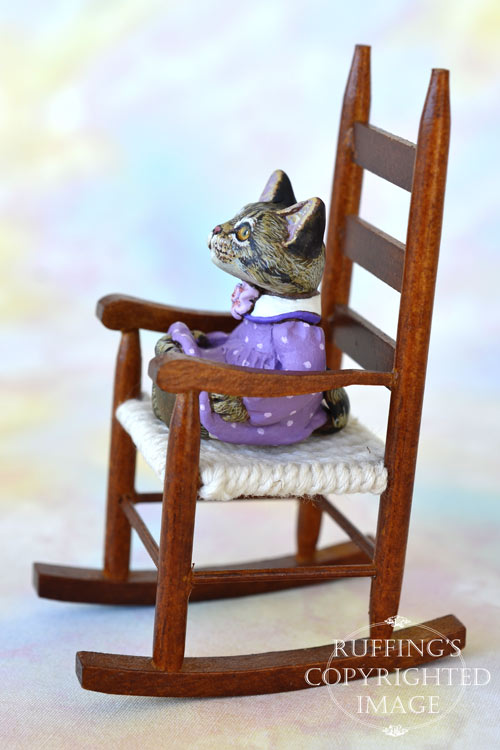 Update: Lucinda has been adopted. Thank you!