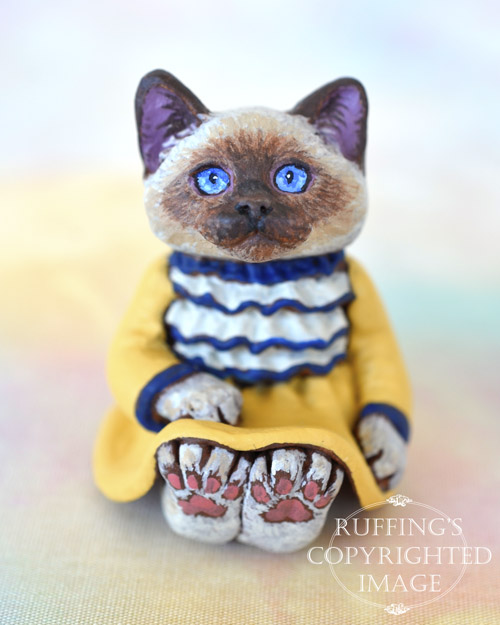 Laurie is a handmade miniature original, one-of-a-kind cat art doll, hand painted and hand sculpted in paperclay by artist Max Bailey.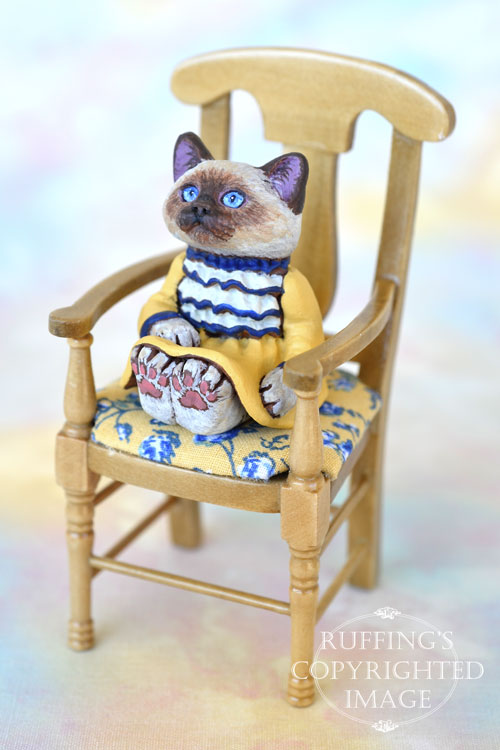 This is Laurie the Ragdoll kitten who is usually very pleased and always very pleasant.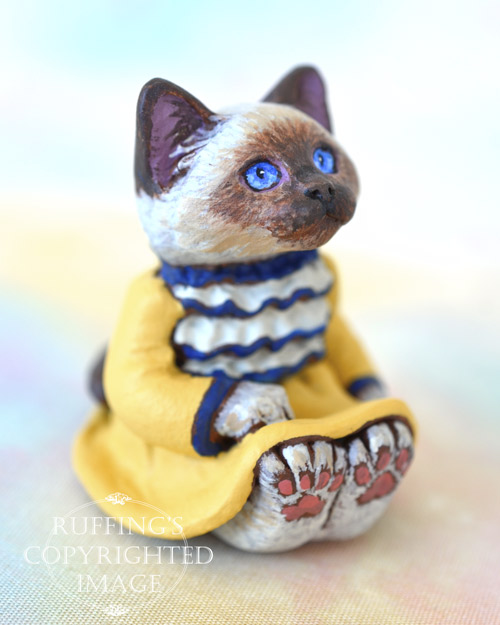 Laurie has lovely blue eyes that look sweetly out at you from her dark little face. She is playful and good-natured, and very companionable.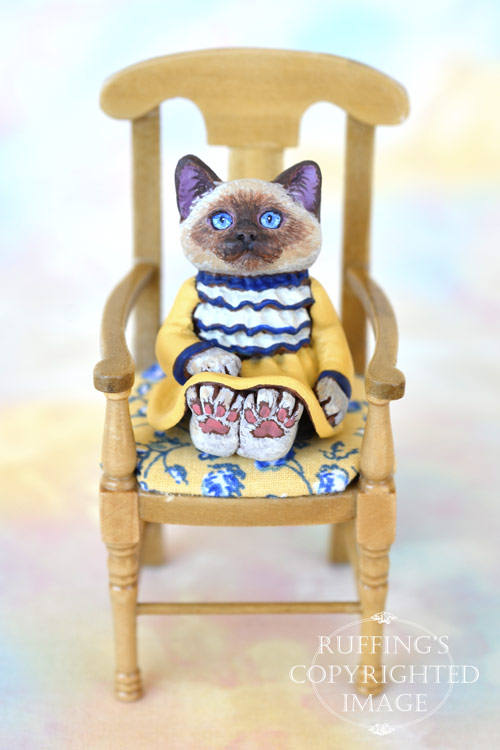 Today Laurie is wearing a moon-yellow dress. It has three tiers of white ruffles across the front, edged in navy blue, as are her sleeves.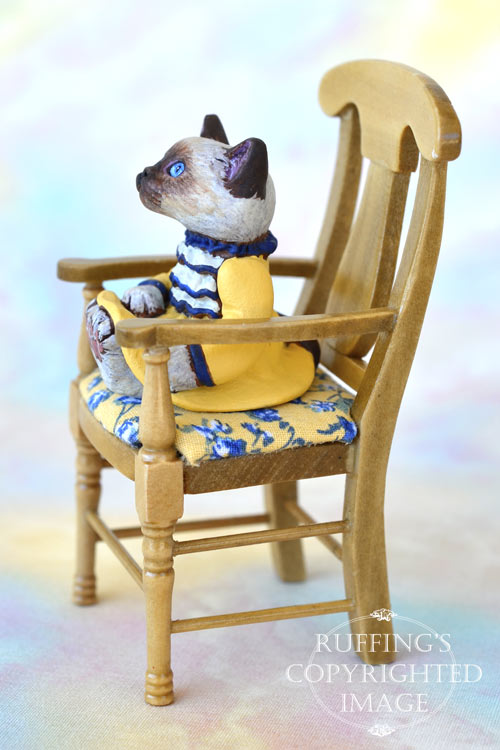 Laurie's chair is light wood. The seat is upholstered in yellow, with a pattern of blue flowers and leaves. Her chair belongs to her and comes with her.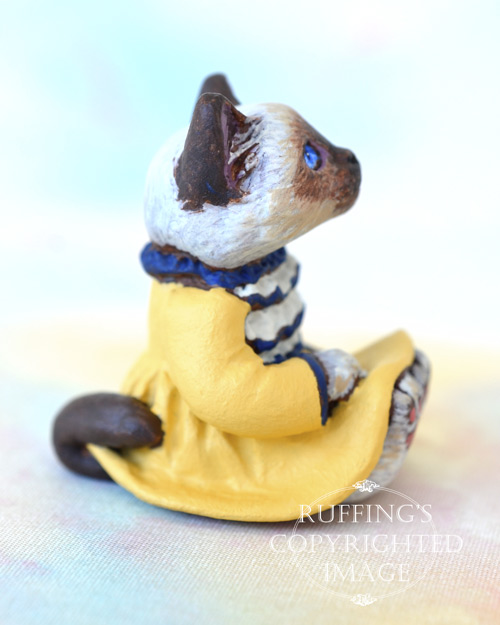 Laurie is a one-of-a-kind work of art, and is meant for display only. She was sculpted from paperclay in multiple stages, to allow for drying and detailing.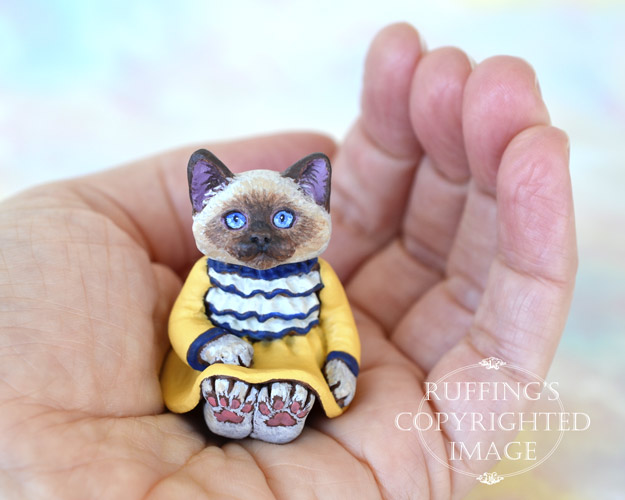 Laurie was painted under a magnifying light, with tiny brushes, one hair at a time.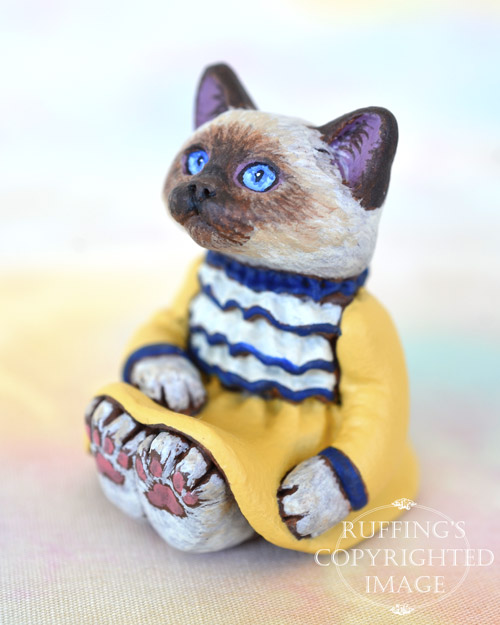 She is signed and sealed with matte varnish for protection and preservation,
and comes with a certificate of authenticity.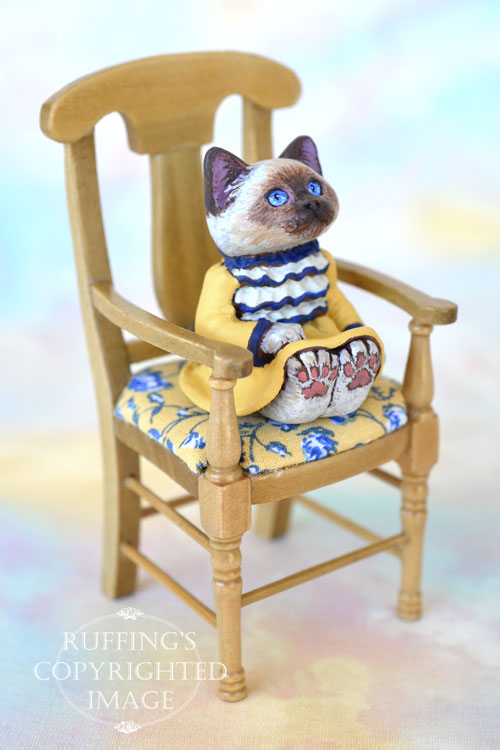 Laurie is 1:12 scale. (One inch equals one foot.) She is 1 and 1/2 inches tall.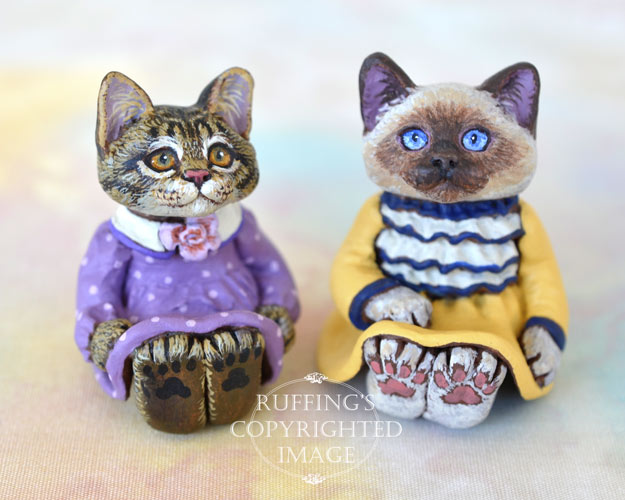 Update: Laurie has been adopted. Thank you!
Laurie's friend is Lucinda the silver tabby Maine Coon kitten.