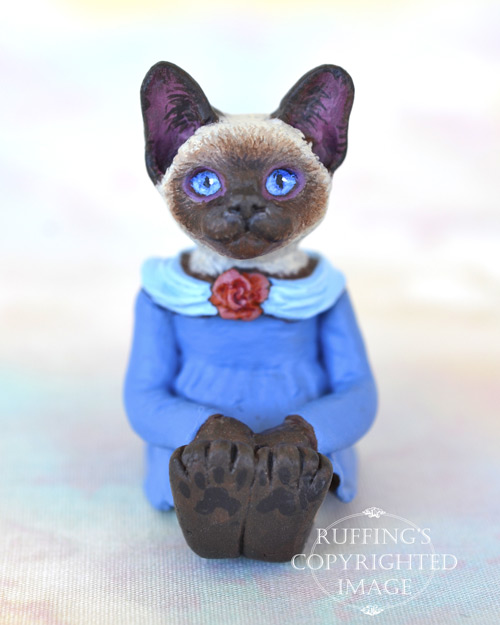 Coco is a handmade miniature original, one-of-a-kind cat art doll, hand painted and hand sculpted in paperclay by artist Max Bailey.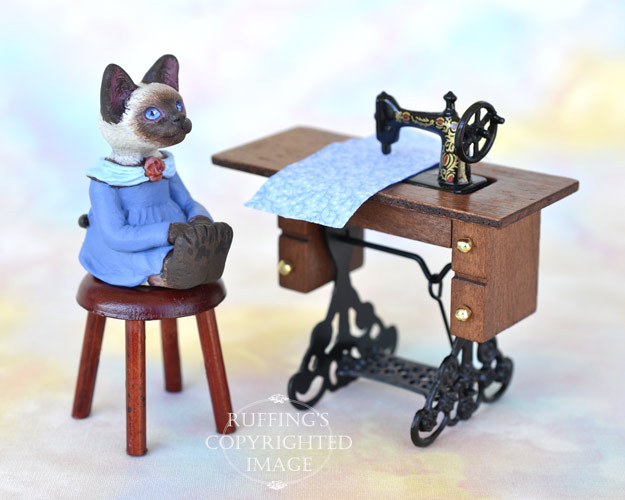 Coco is a beautiful Siamese kitten whose mind is made up.
Coco is going to be a famous fashion designer.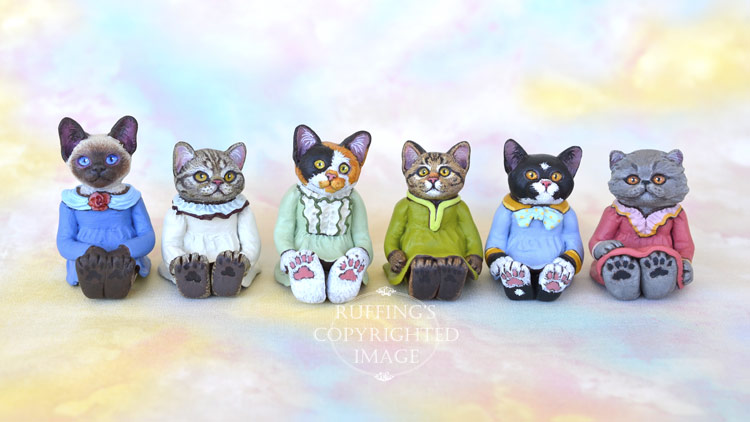 She will be known all over the world for her gracefully flowing evening gowns, her jaunty sportswear, and her fine line of flattering everyday dresses.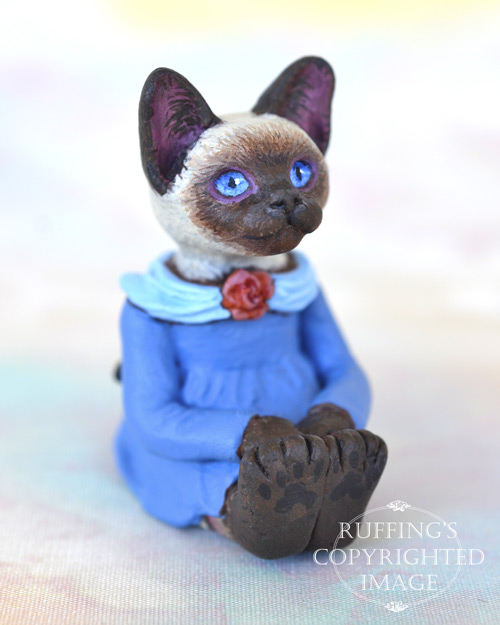 She sits on her stool at her sewing machine, contemplating her next creation.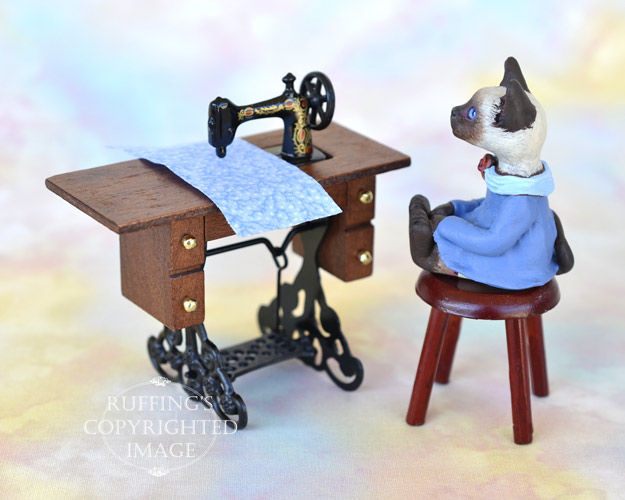 It will be blue, of course, Coco's favorite color, and it will look very nice with her eyes.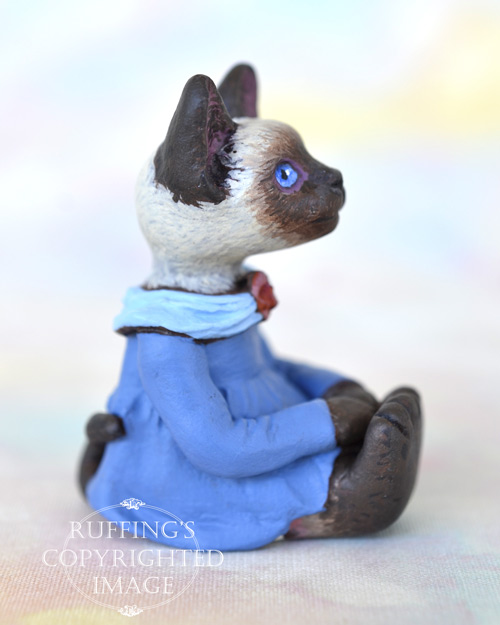 Today, Coco is wearing one of her own creations, a cobalt blue dress with a softly draped collar, set off by a lovely rose.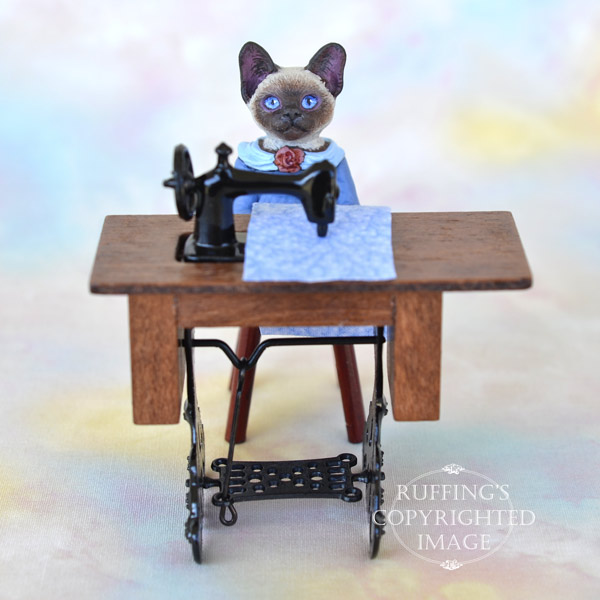 Coco is a one-of-a-kind work of art, and is meant for display only. She was sculpted from paperclay in multiple stages, to allow for drying and detailing.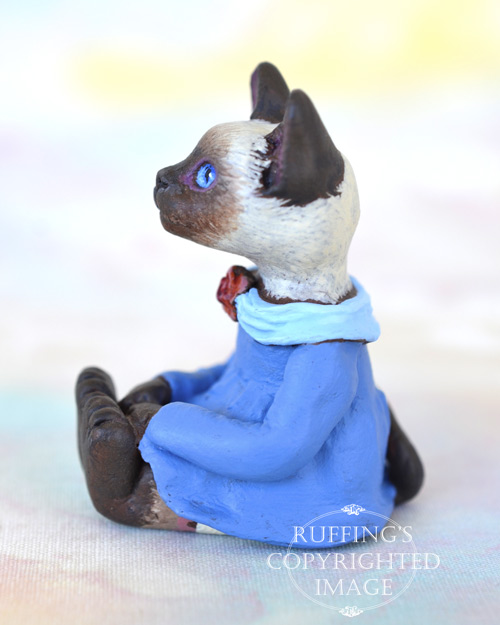 Coco was painted under a magnifying light, with tiny brushes, one hair at a time. She is signed and sealed with matte varnish for protection and preservation, and comes with a certificate of authenticity.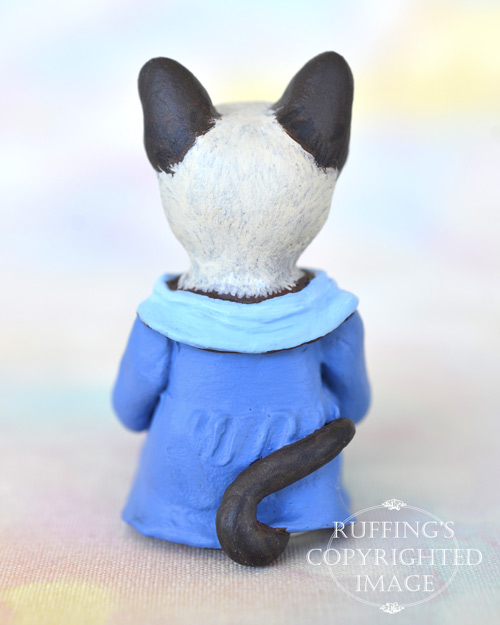 Coco is 1:12 scale. (One inch equals one foot.) She is 1 and 3/4 inches tall.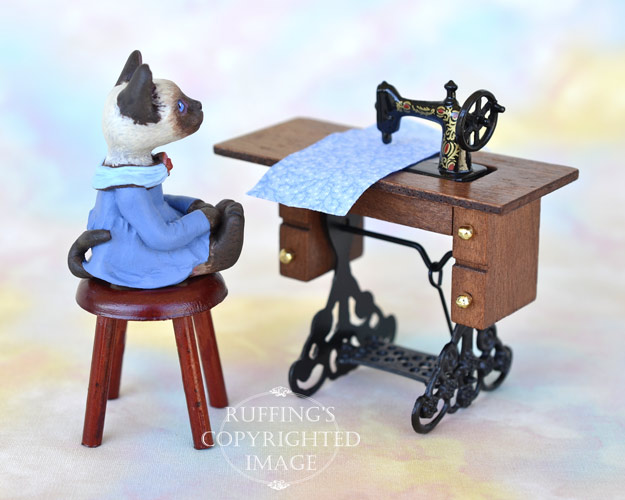 Update: Coco has been adopted. Thank you!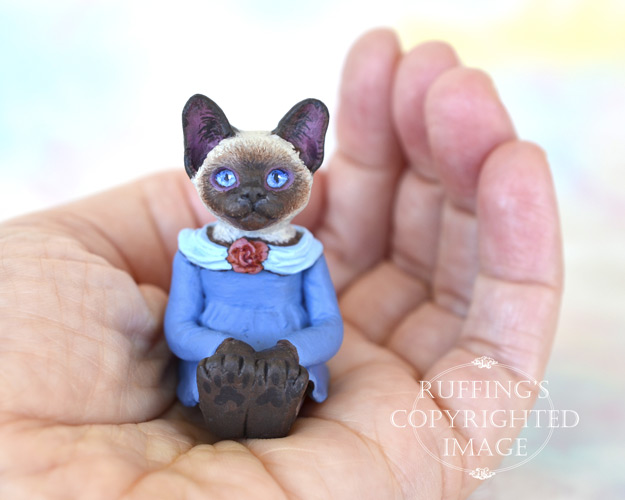 Coco's friends who are modeling her creations above are, from left to right, Hannah the American Shorthair tabby, Coralee the calico kitten, Jenna the tabby kitten, Jonquil the black-and-white tuxedo kitten, and Sylvie the Blue Persian kitten.