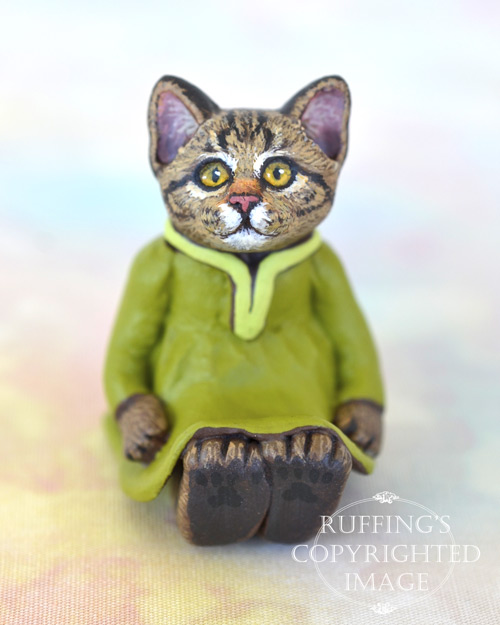 Jenna is a handmade miniature original, one-of-a-kind cat art doll, hand painted and hand sculpted in paperclay by artist Max Bailey.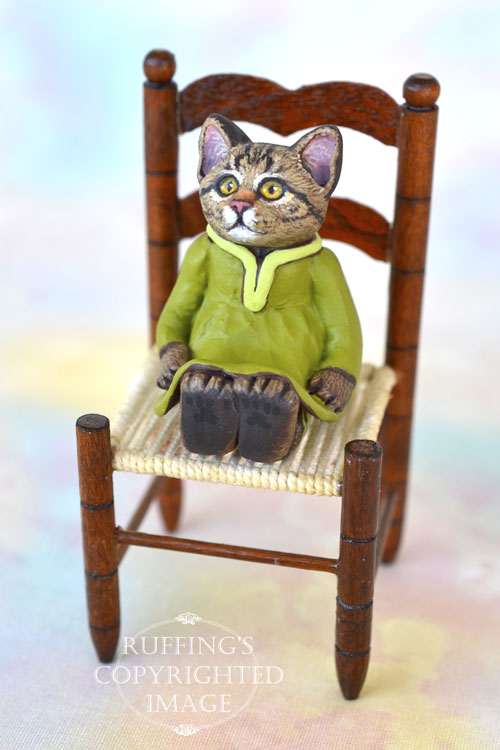 Jenna is a sincere tabby kitten with trusting yellow eyes.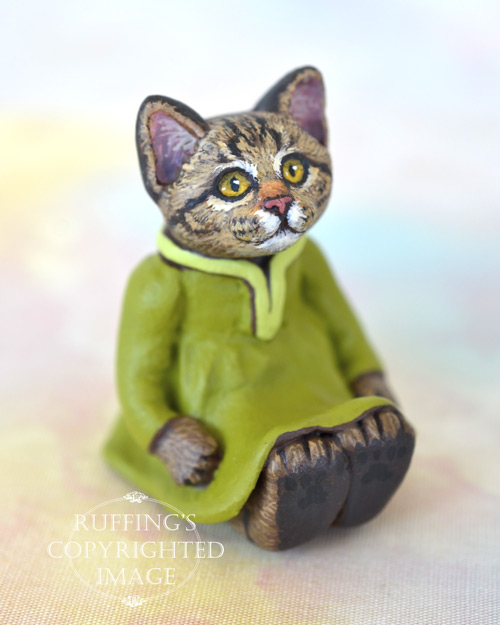 Jenna is a kitchen kitty.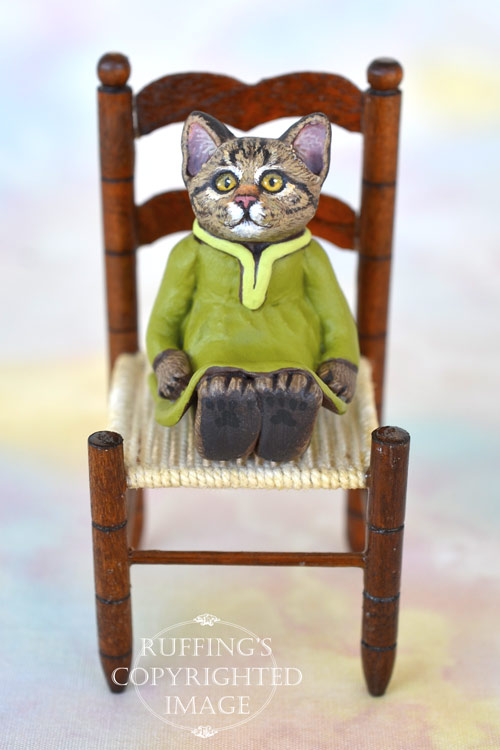 She likes the smell of food cooking on the stove.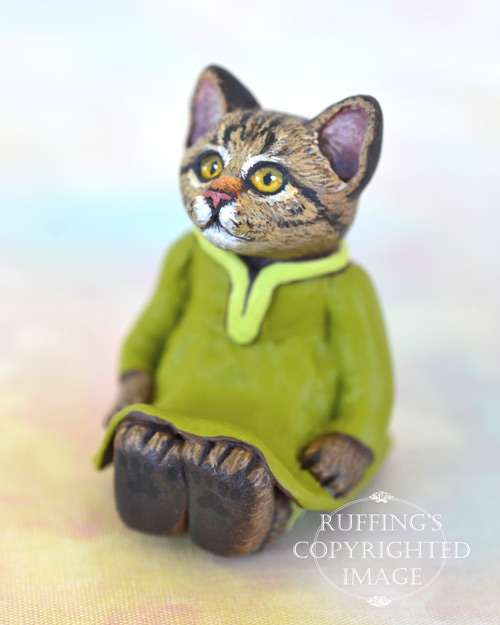 She likes the clanking of pots and pans, and the clinking of silverware and dishes.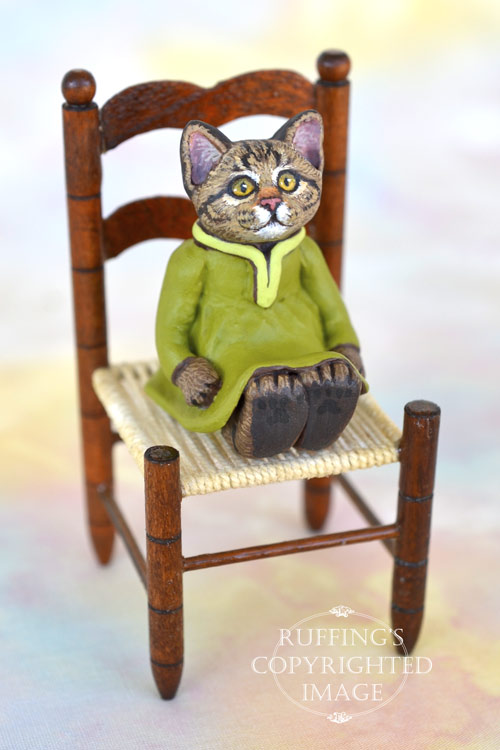 She knows exactly what time breakfast, lunch, and dinner are served, and waits patiently for her little bowl to be filled.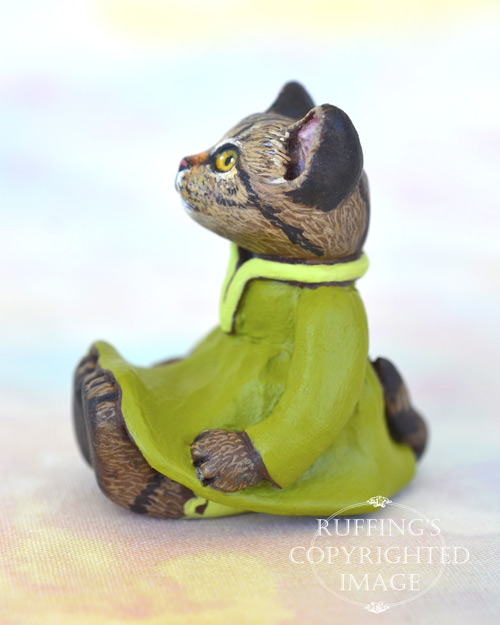 Jenna wears a simple green dress with pale blue trim around the neck and down the front.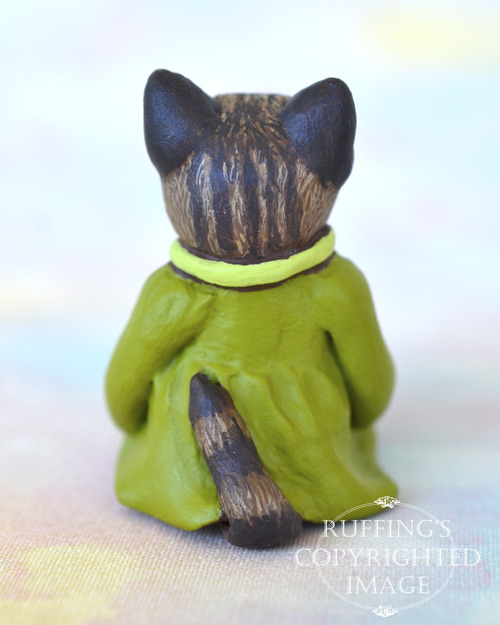 She sits contentedly in her very own wooden chair with the woven seat.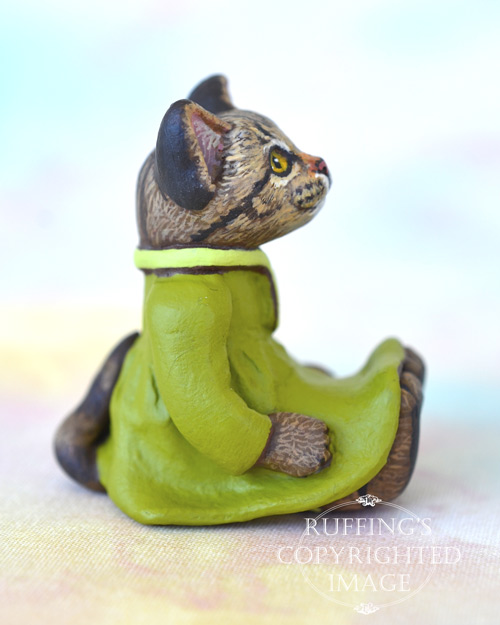 Jenna is a one-of-a-kind work of art, and is meant for display only. She was sculpted from paperclay in multiple stages, to allow for drying and detailing.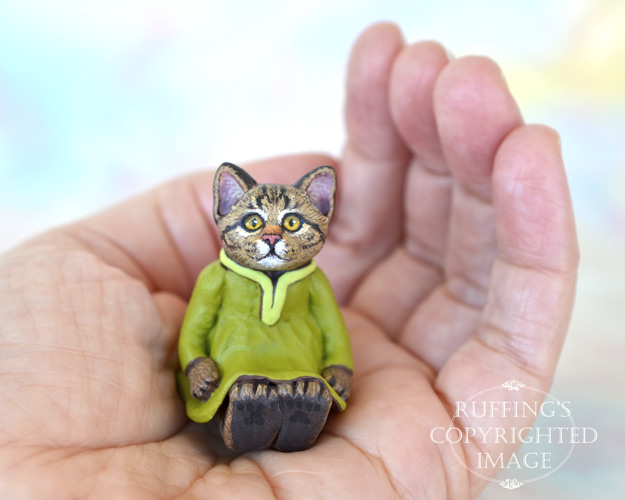 Jenna was painted under a magnifying light, with tiny brushes, one hair at a time. She is signed and sealed with matte varnish for protection and preservation, and comes with a certificate of authenticity. Jenna is 1:12 scale. (One inch equals one foot.) She is 1 and 1/2 inches tall.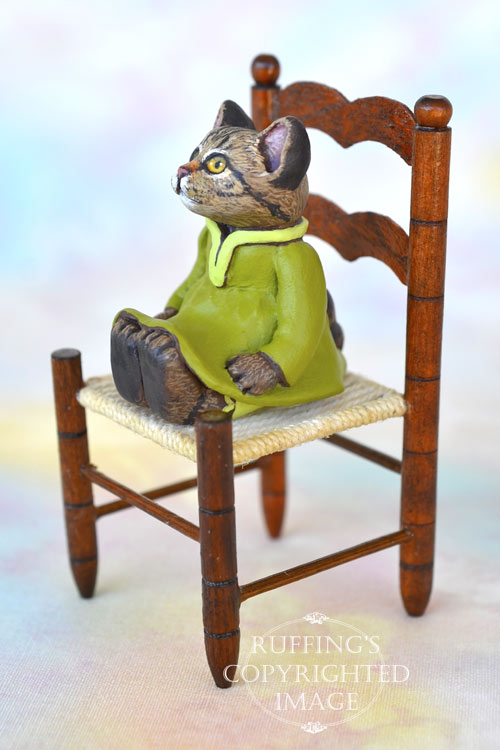 Update: Jenna has been adopted. Thank you!