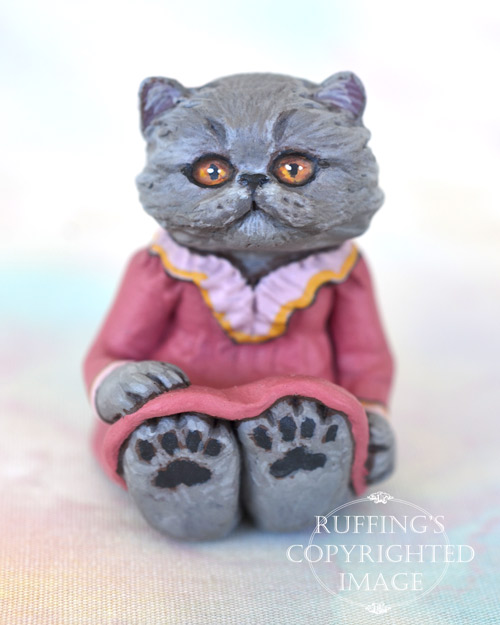 Sylvie is a handmade miniature original, one-of-a-kind cat art doll, hand painted and hand sculpted in paperclay by artist Max Bailey.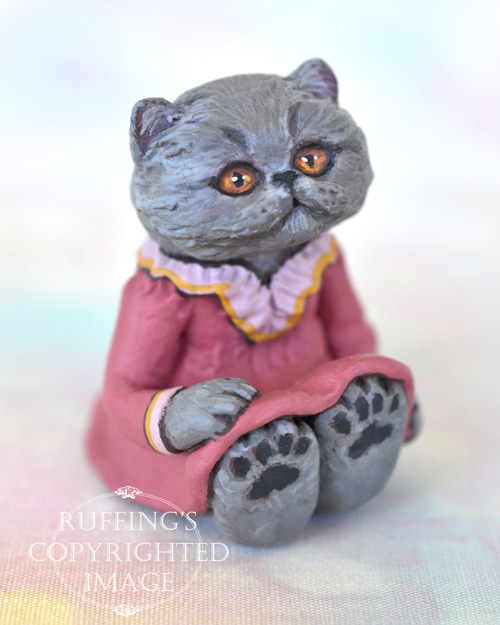 Sylvie is a Blue Persian kitten with bright amber eyes and the spirit of adventure.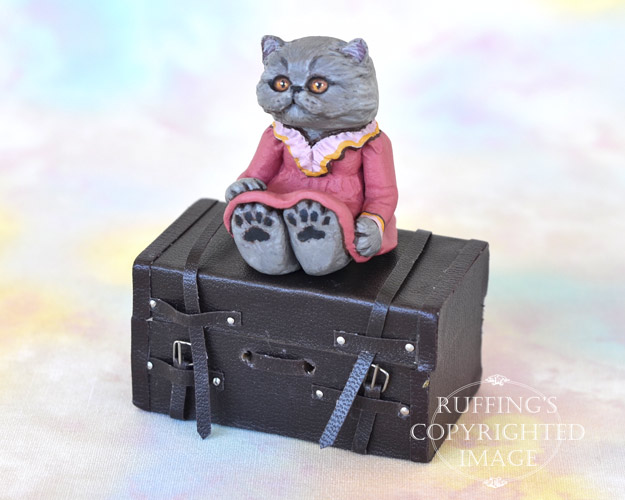 She is filled with curiosity. She wonders what it would be like to travel the world to see how other kitties live.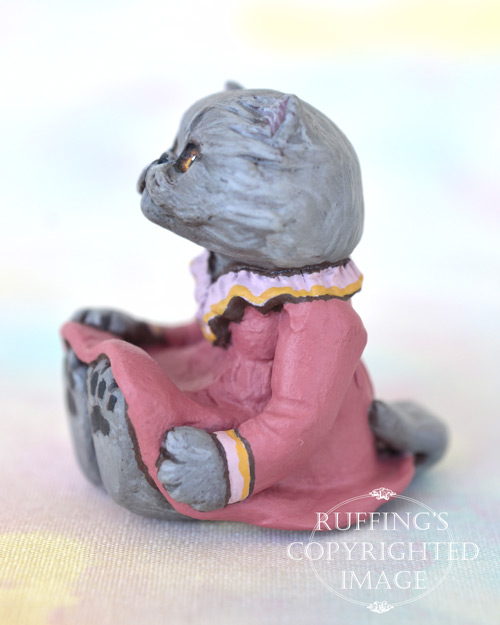 She's quite eager to learn other kitty languages and sample other kitty food.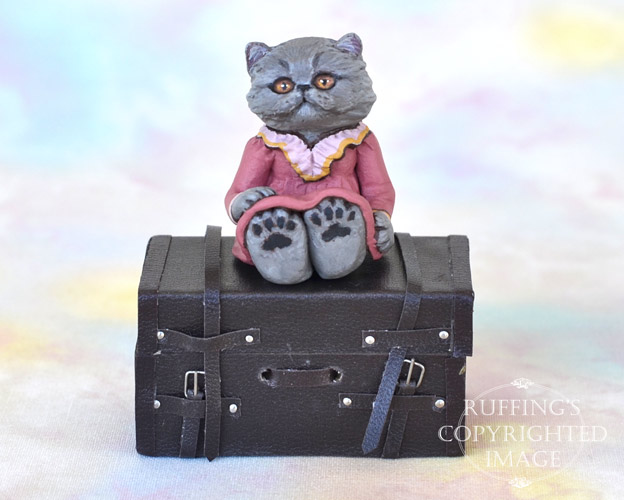 Sylvie wears a pretty coral-rose dress, with a pale mauve ruffle around the neck. She sits atop her big brown trunk.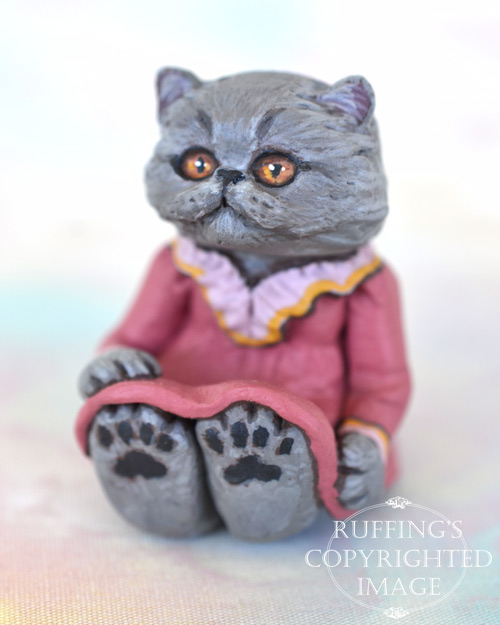 Someday, she will pack all of her prized possessions in that trunk, buckle the straps, and be on her way.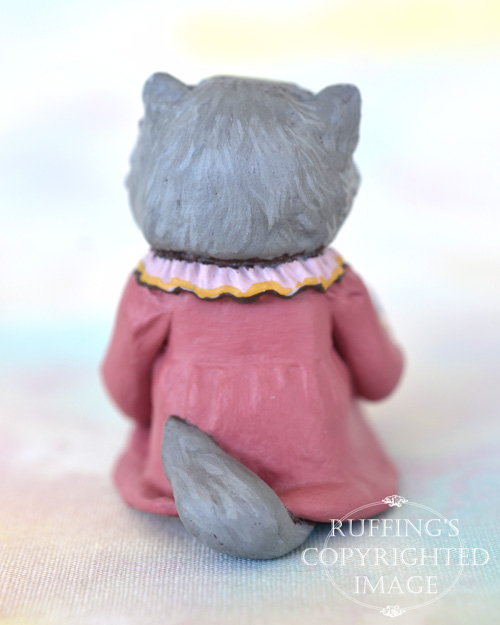 Sylvie is a one-of-a-kind work of art, and is meant for display only. She was sculpted from paperclay in multiple stages, to allow for drying and detailing.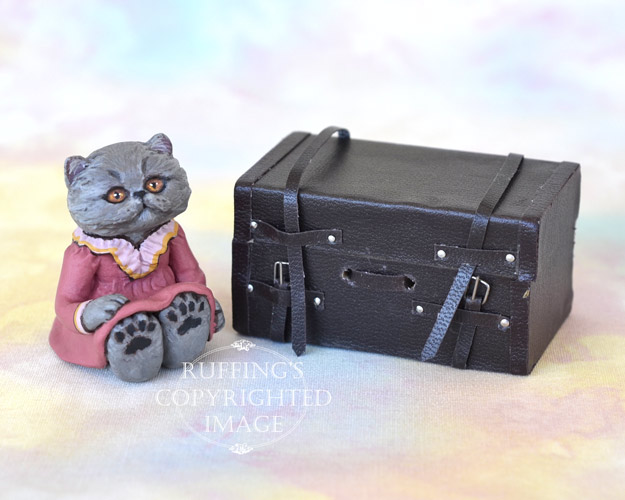 Sylvie was painted under a magnifying light, with tiny brushes, one hair at a time.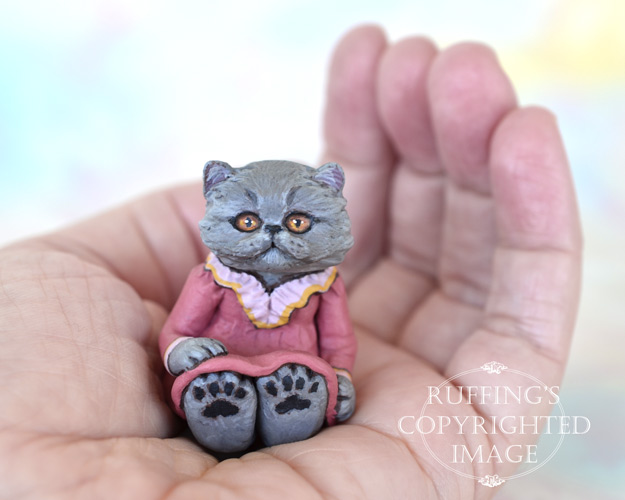 She is signed and sealed with matte varnish for protection and preservation, and comes with a certificate of authenticity.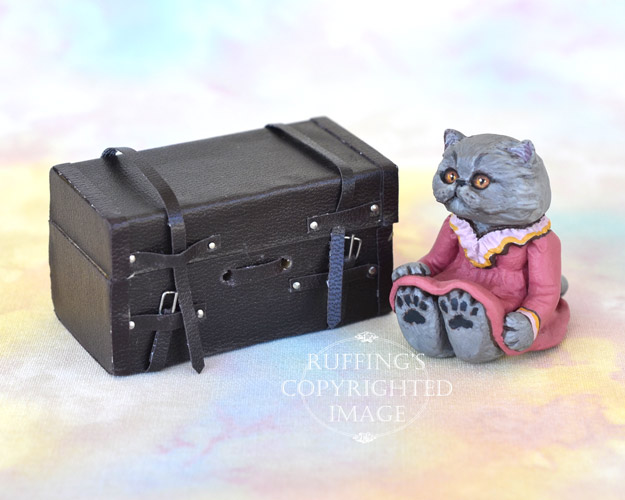 Sylvie is 1:12 scale. (One inch equals one foot.) She is 1 and 1/2 inches tall.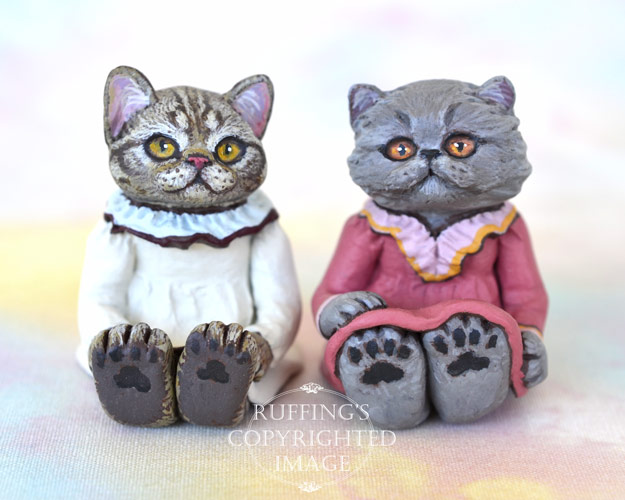 Update: Sylvie has been adopted. Thank you!
Sylvie's friend is Hannah the American Shorthair silver tabby kitten.