Jonquil is a handmade miniature original, one-of-a-kind cat art doll, hand painted and hand sculpted in paperclay by artist Max Bailey.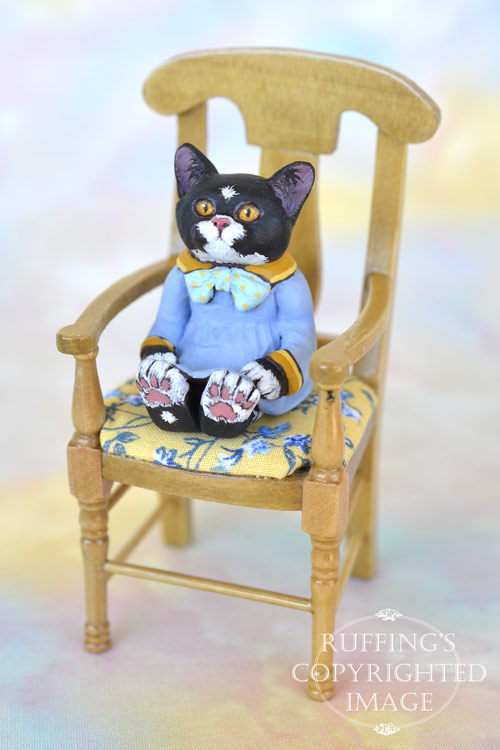 Jonquil is a cute tuxedo kitten with amber eyes.
She has no idea why people say she is full of mischief. She simply goes about playing whatever funny games come into her head. What could be wrong with that?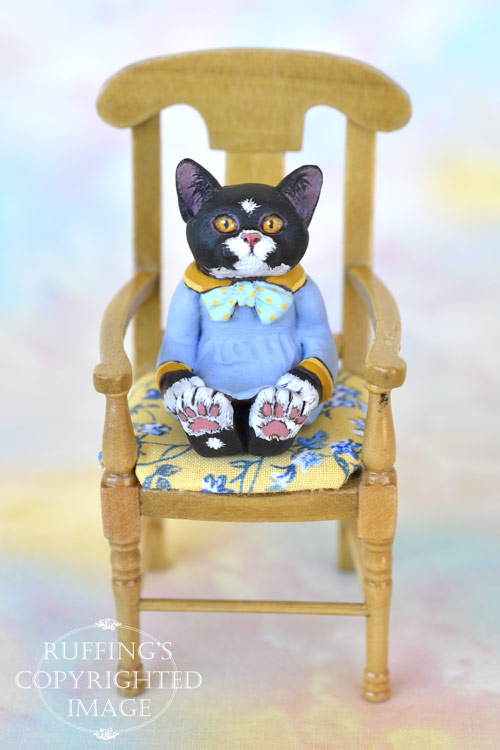 Jonquil likes her new blue dress. It has a gold collar and cuffs, banded in yellow, and a paler blue bow with yellow polka dots.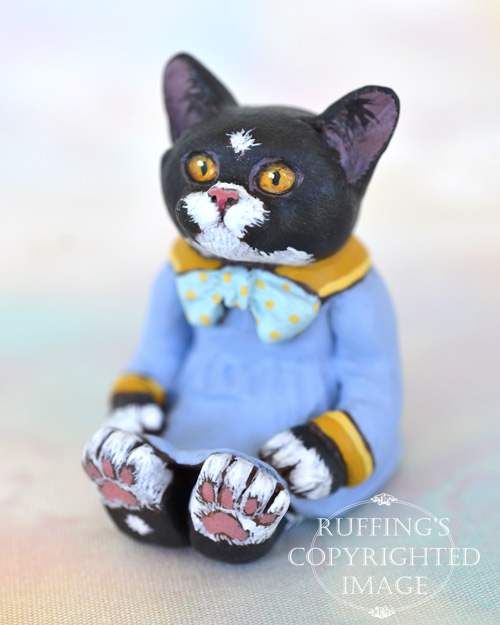 Sitting in her chair, Jonquil is the perfect picture of a well-behaved young lady.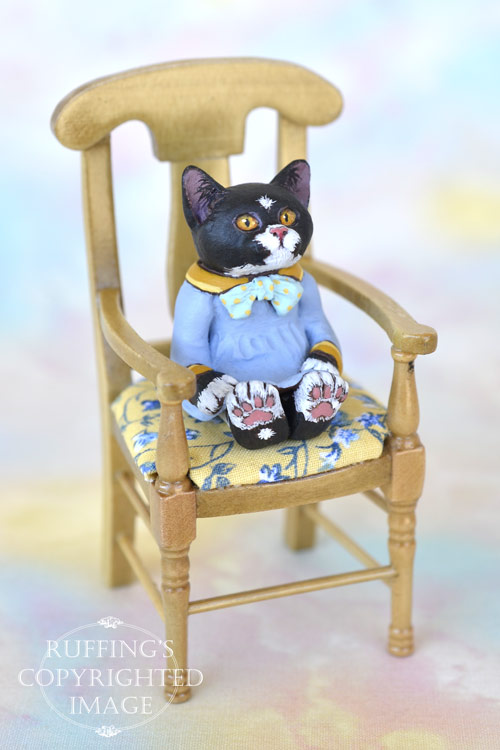 Her chair is light oak, with a gold upholstered seat that has blue flowers and leaves.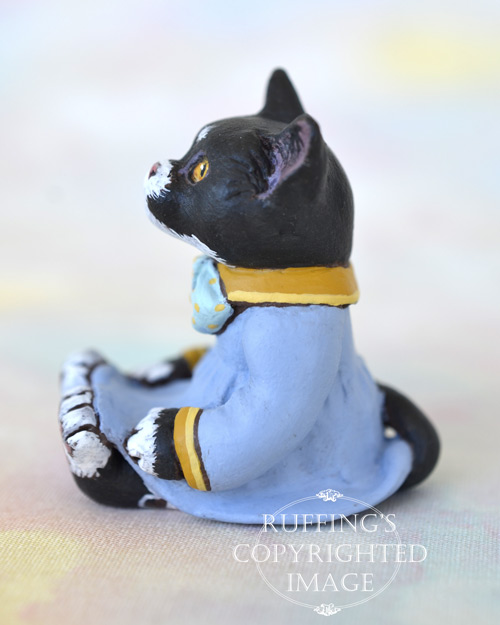 Jonquil is a one-of-a-kind work of art, and is meant for display only.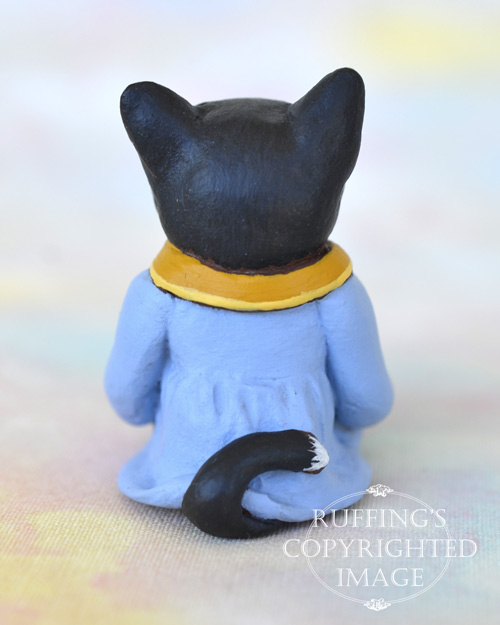 She was sculpted from paperclay in multiple stages, to allow for drying and detailing.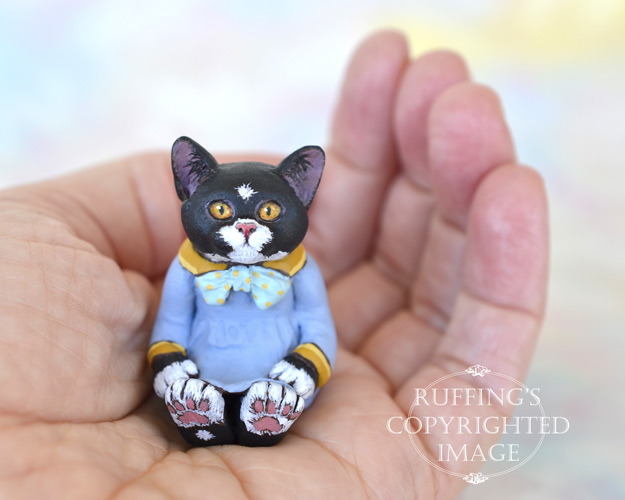 Jonquil was painted under a magnifying light, with tiny brushes, one hair at a time. She is signed and sealed with matte varnish for protection and preservation, and comes with a certificate of authenticity.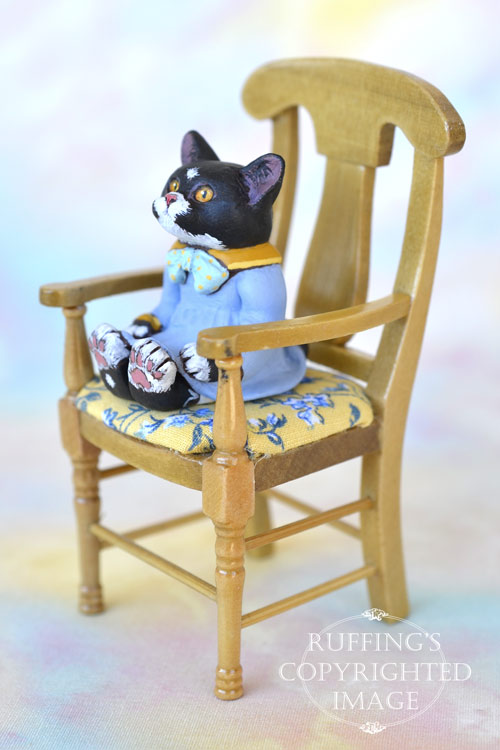 Jonquil is 1:12 scale. (One inch equals one foot.) She is 1 and 1/2 inches tall.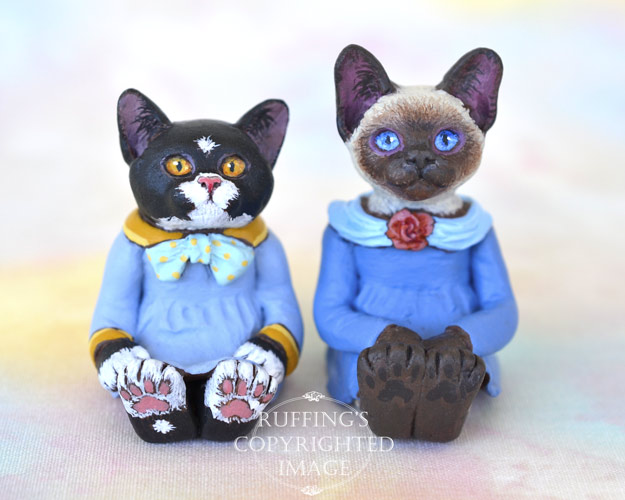 Update: Jonquil has been adopted. Thank you!
Jonquil's friend is Coco the Siamese kitten.