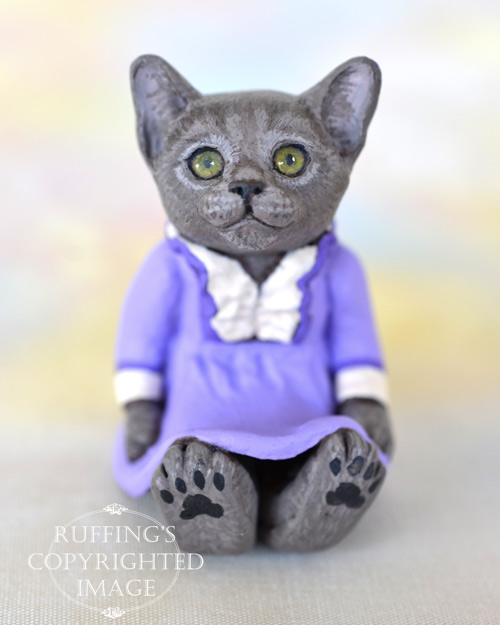 Annette is a handmade miniature original, one-of-a-kind cat art doll, hand painted and hand sculpted in paperclay by artist Max Bailey.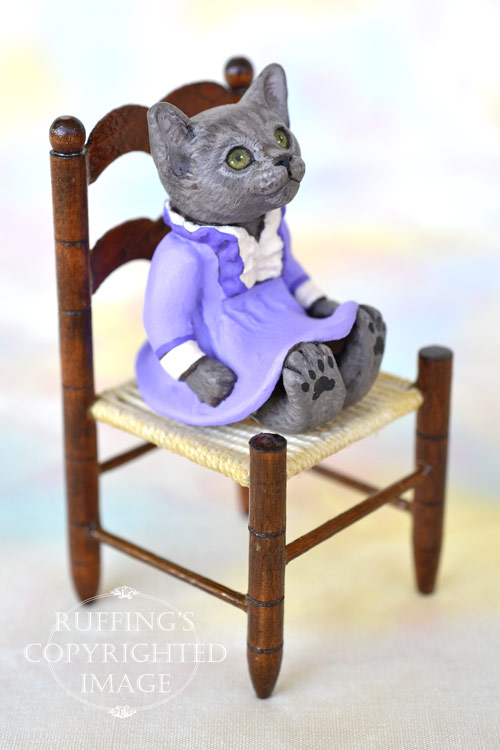 Annette is a Russian Blue kitten with green eyes.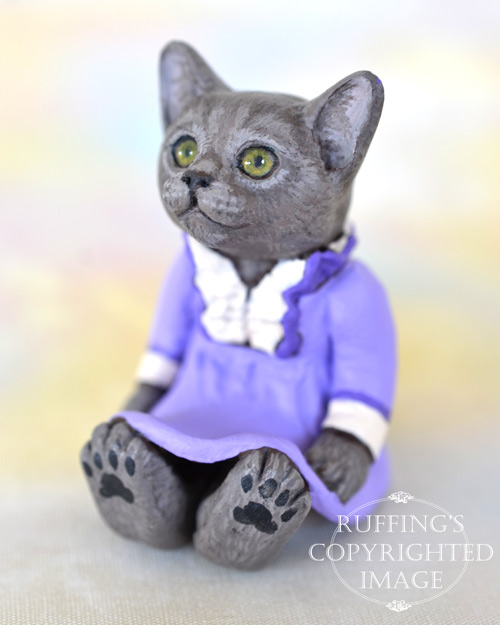 Annette is very observant.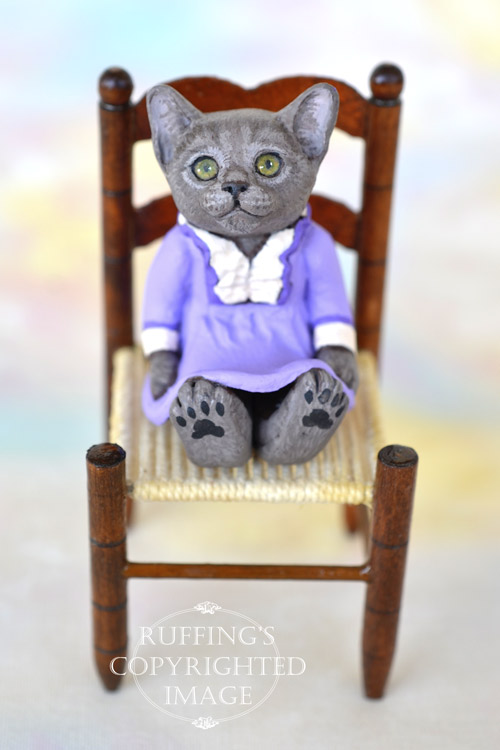 She watches what everyone does, and listens to every word said.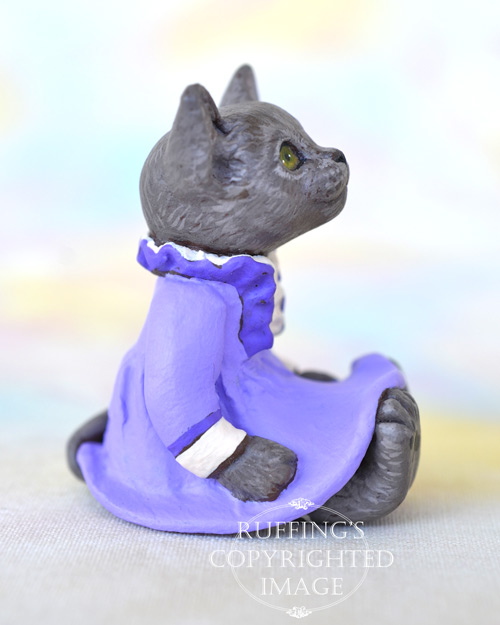 Perhaps, she thinks, with all that watching and listening, she will figure out what the world might be about. She's determined to do her best.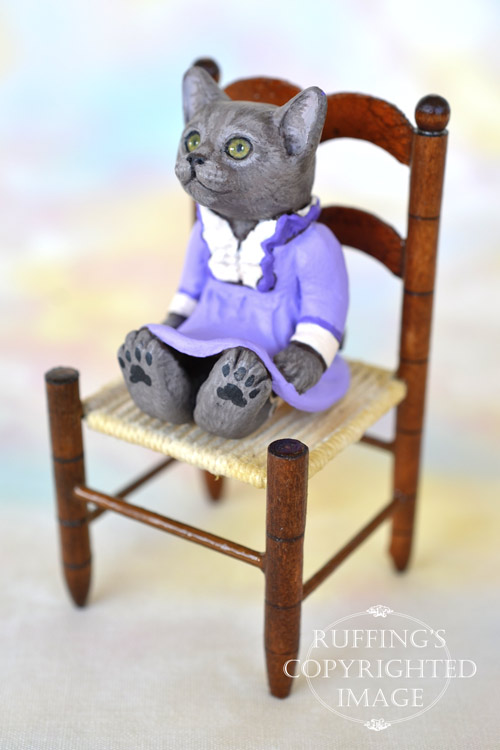 Annette wears a lavender dress with a white ruffle around the neck, and white cuffs.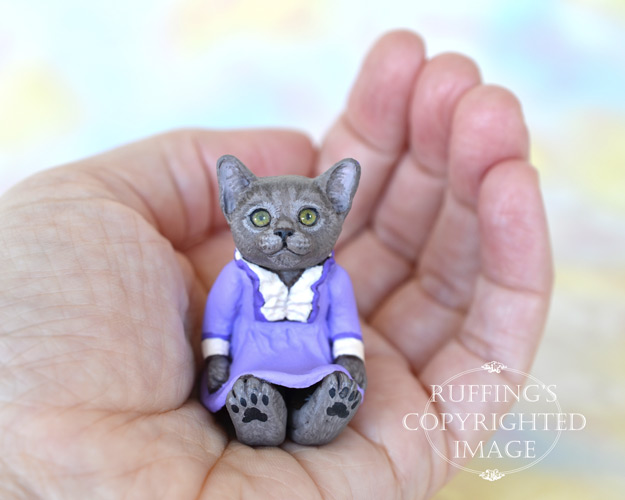 The ruffles and cuffs are edged in deep purple.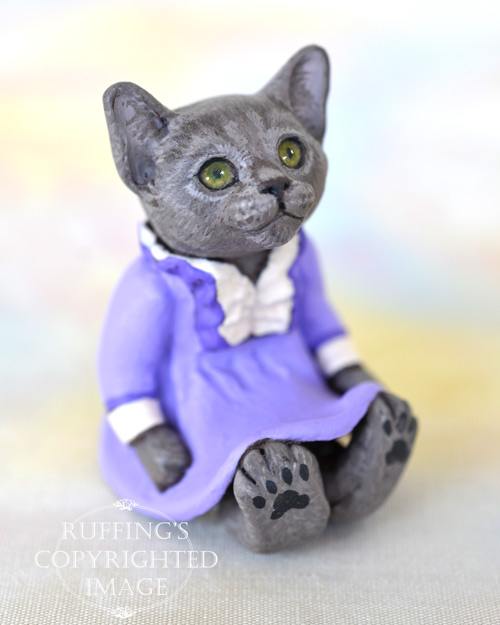 Annette sits at attention in her wooden chair with the woven seat. It is her "thinking chair" and comes with her.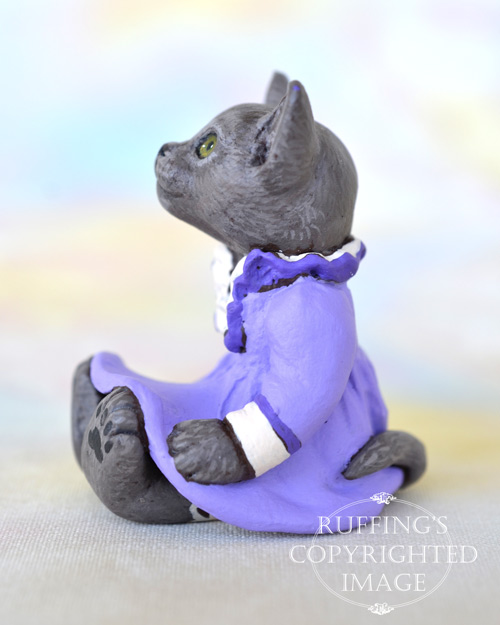 Annette was painted under a magnifying light, with tiny brushes, one hair at a time.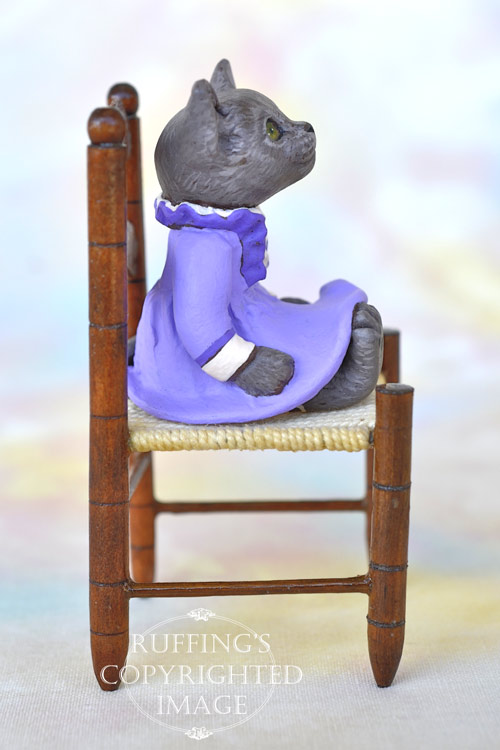 She is signed and sealed with matte varnish for protection and preservation, and comes with a certificate of authenticity.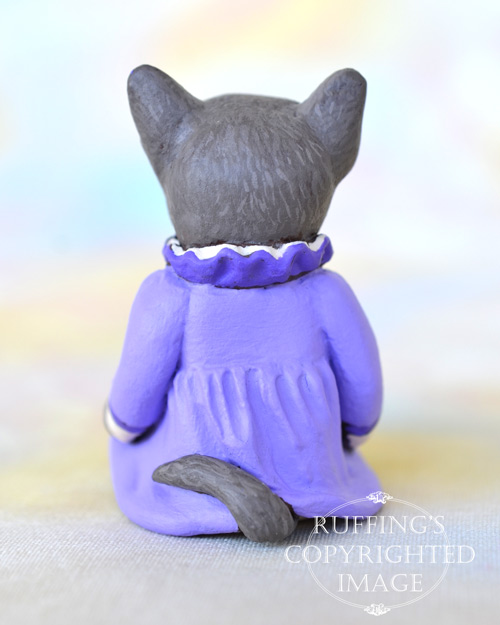 Annette is 1:12 scale. (One inch equals one foot.) She is 1 and 5/8 inches tall.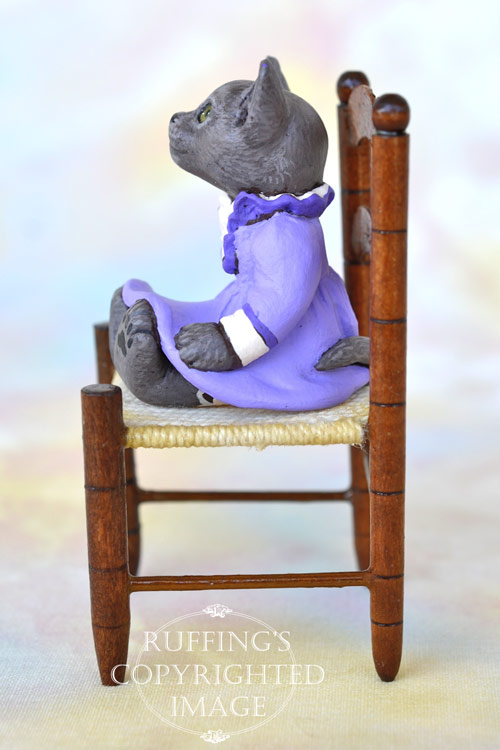 Update: Annette has been adopted. Thank you!