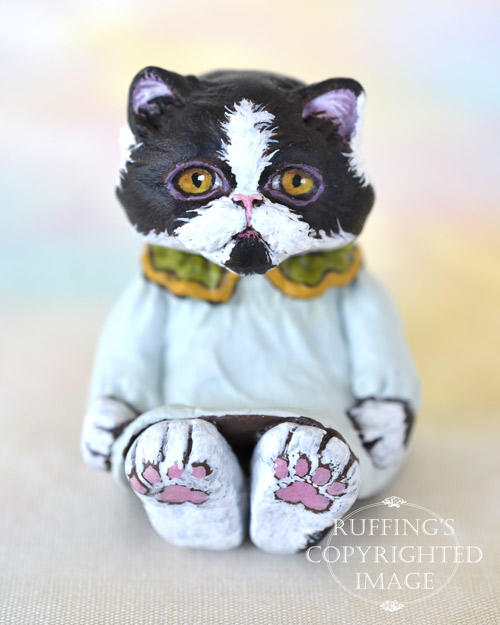 Gretchen is a handmade miniature original, one-of-a-kind cat art doll, hand painted and hand sculpted in paperclay by artist Max Bailey.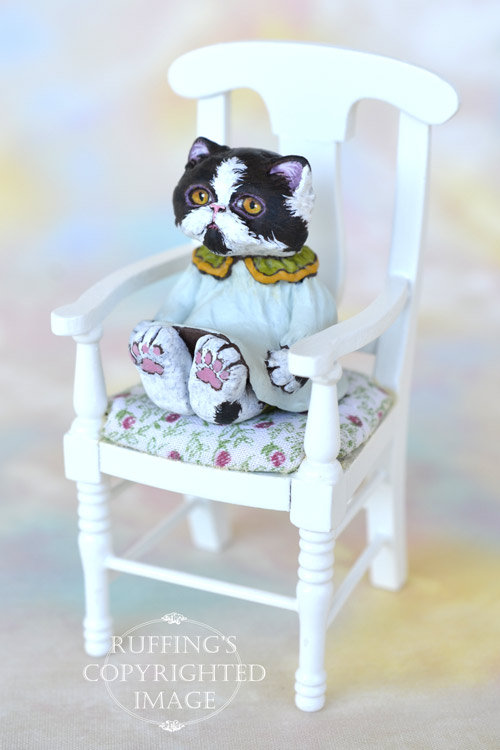 I am pleased to introduce Gretchen. She's a bi-color black and white Persian kitten with amber eyes and a pink nose.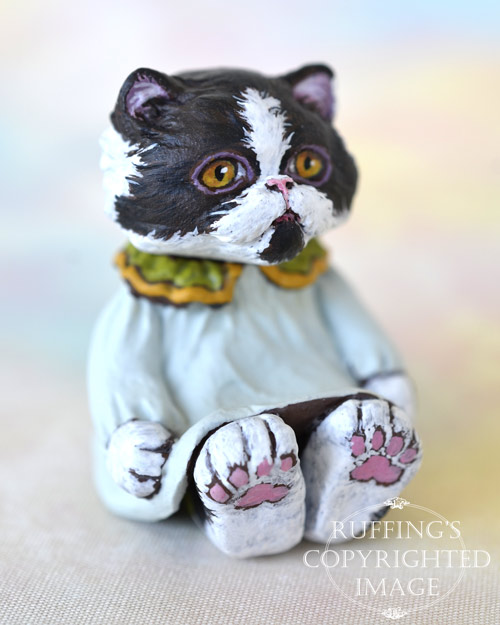 Gretchen is quite proud of herself, not only for the stark contrast of black and white fur that makes her so striking, but for all the other things she likes about herself.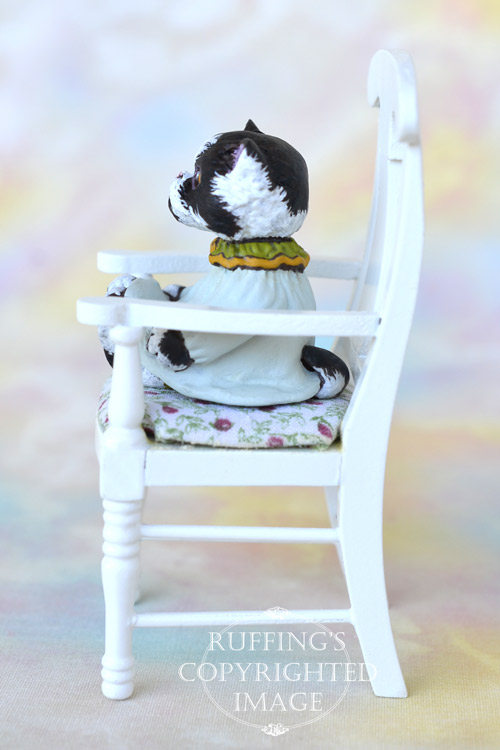 She likes the lovely pale green dress she picked out for herself, with its grass-green ruffled collar edged in gold.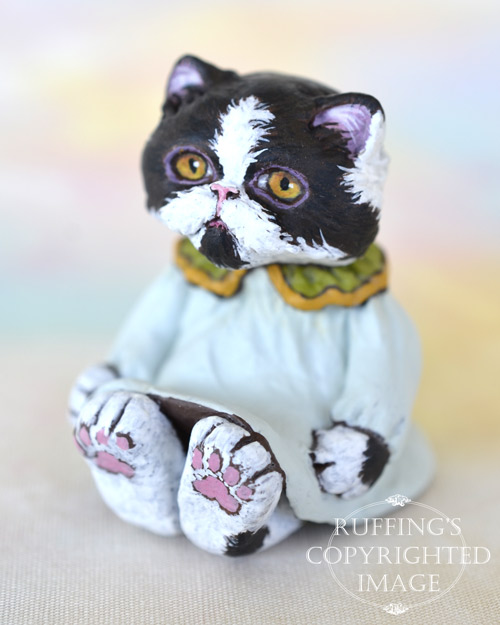 She likes her white feet and her pretty pink toes.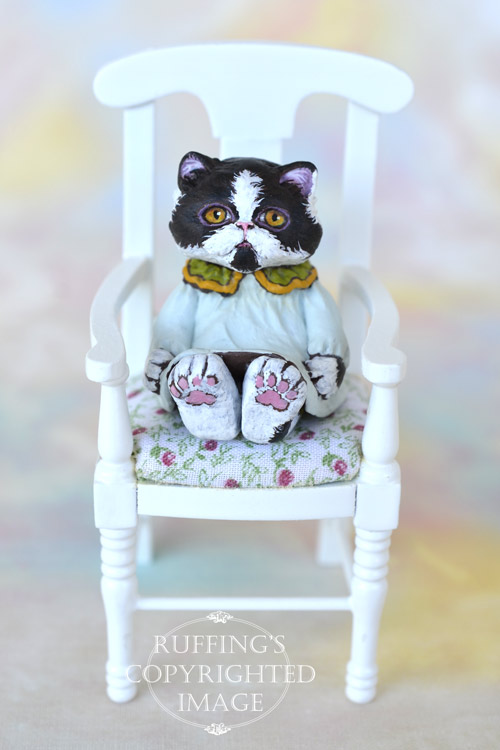 Gretchen also likes the white chair she herself selected. It has an off-white upholstered seat with green leaves and pink posies. It is her chair and she takes it with her wherever she goes.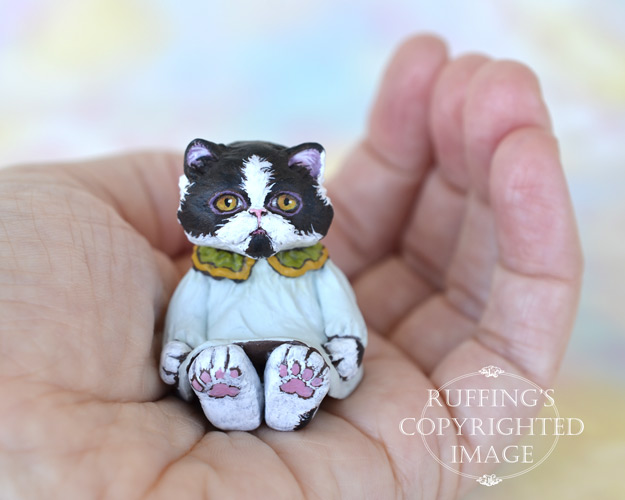 Gretchen is a one-of-a-kind work of art, and is meant for display only. She was sculpted from paperclay in multiple stages, to allow for drying and detailing.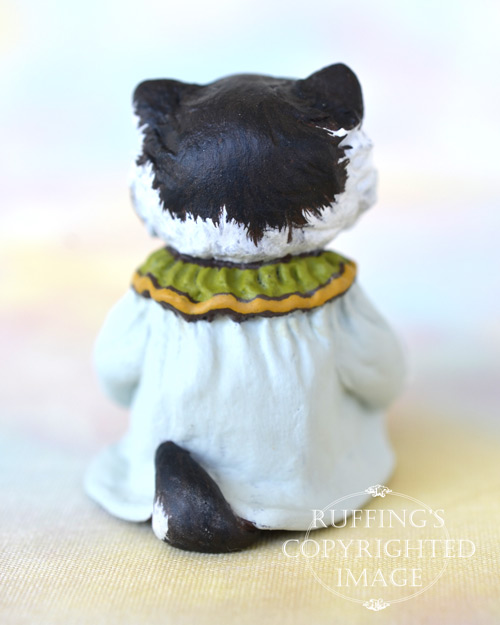 Gretchen was painted under a magnifying light, with tiny brushes, one hair at a time. She is signed and sealed with matte varnish for protection and preservation, and comes with a certificate of authenticity.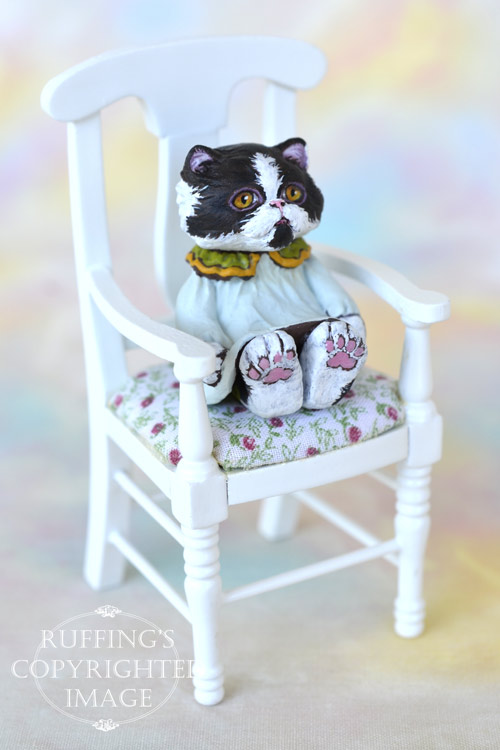 Gretchen is 1:12 scale. (One inch equals one foot.) She is 1 and 1/2 inches tall.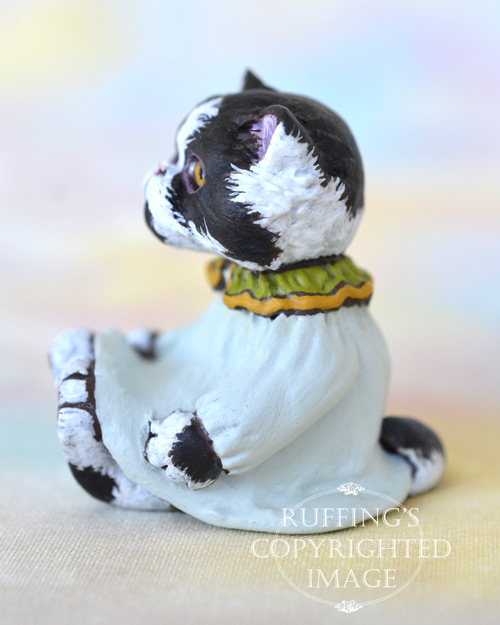 Update: Gretchen has been adopted. Thank you!