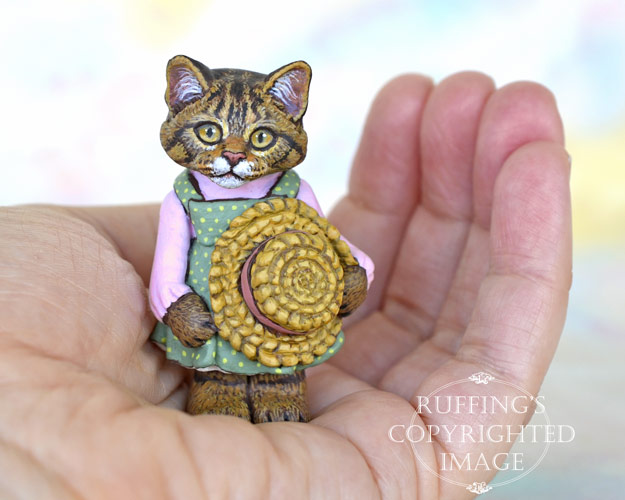 Skye is a handmade miniature original, one-of-a-kind cat art doll, hand painted and hand sculpted in paperclay by artist Max Bailey.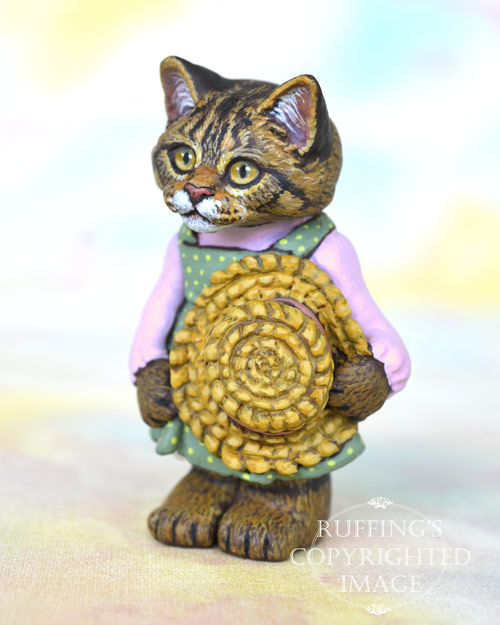 This is Skye. She's a sweet tabby Maine Coon kitten with yellow and green eyes.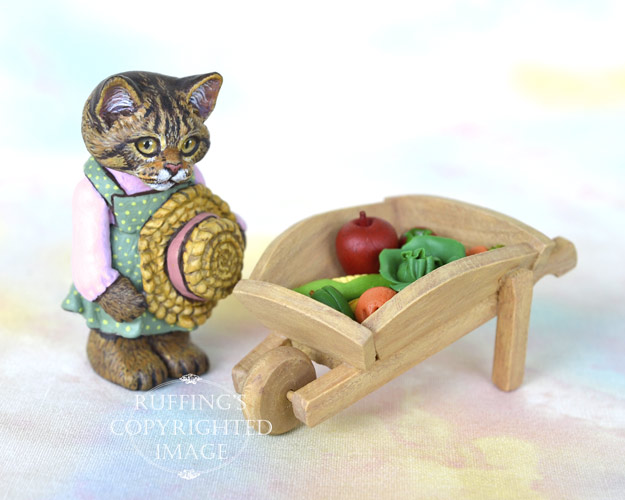 Skye lives on a farm. She was given a special little plot of land just outside of the kitchen door, where she grows her own fruits and vegetables.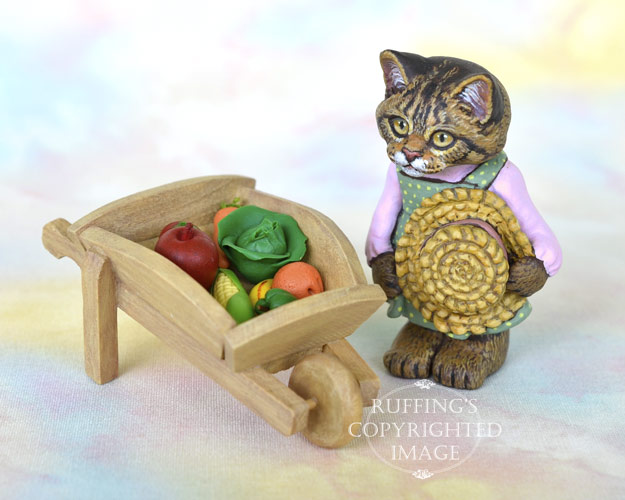 Skye gathers her produce in a wooden wheelbarrow, and is very proud of how pretty and colorful her fruits and vegetables are.
They are wonderful things to look at, but she's sampled some of them, and found them not to her taste.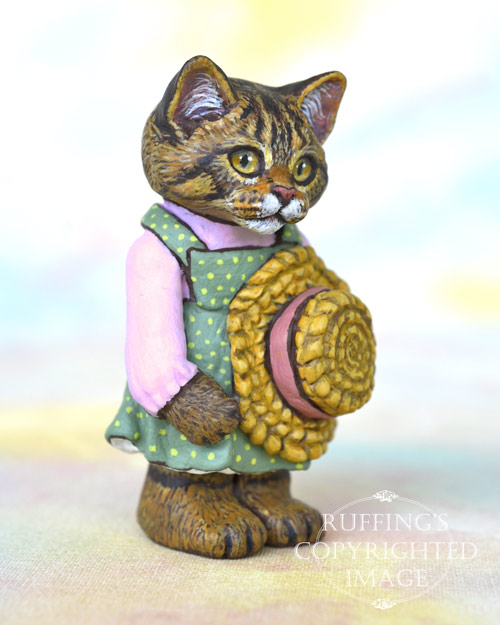 She dutifully presents them to the cook in the kitchen, who is, remarkably, very pleased.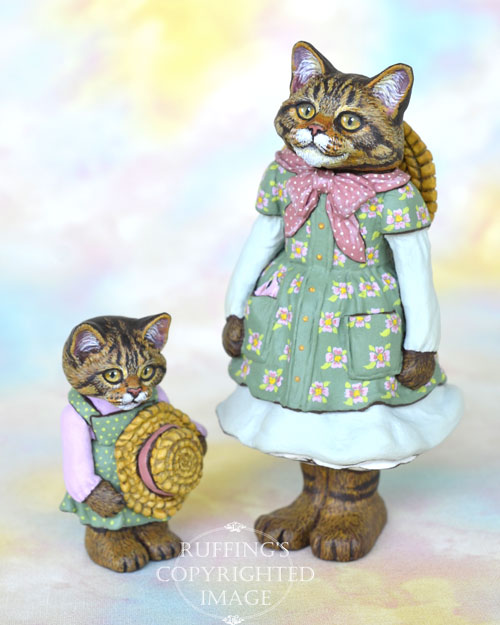 Skye hopes her friend Mandalee (available separately) will come by and invite her to take a walk after the chores are done. Mandalee teaches her lots of things about the farm that are very good to know.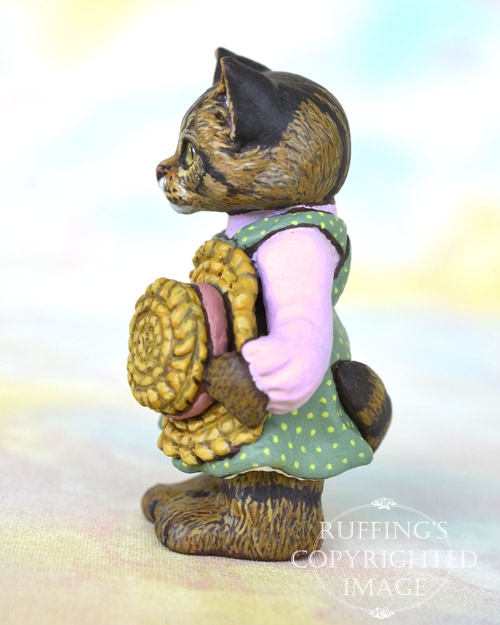 Skye carries a straw hat with a mauve ribbon on it, to keep the sun off her head.
Her pinafore is green with pale green polka dots, and straps that cross in the back. She wears it over an orchid-pink blouse.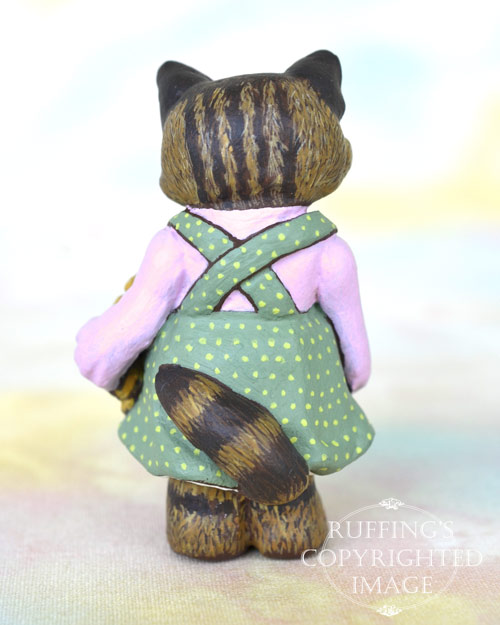 Her bright white petticoats show beneath her pinafore.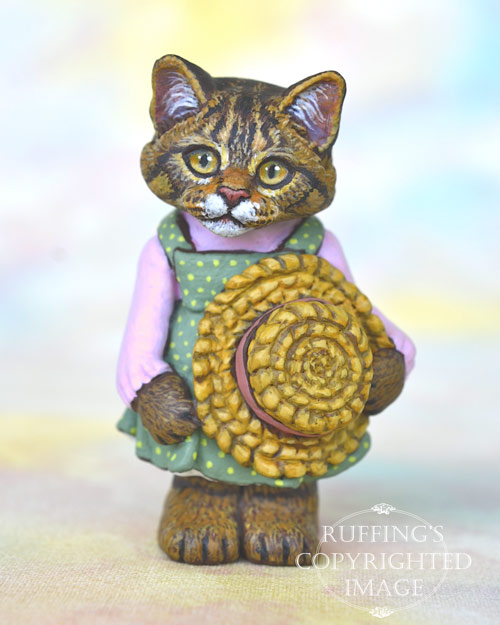 Skye is a one-of-a-kind work of art, and is meant for display only. She was sculpted from paperclay in multiple stages, to allow for drying and detailing.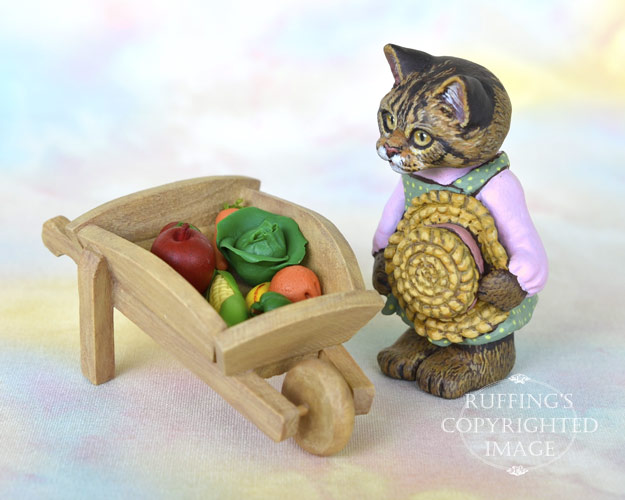 Skye was painted under a magnifying light, with tiny brushes, one hair at a time. She is signed and sealed with matte varnish for protection and preservation, and comes with a certificate of authenticity. Skye is 1:12 scale. (One inch equals one foot.) She is 2 and 1/4 inches tall.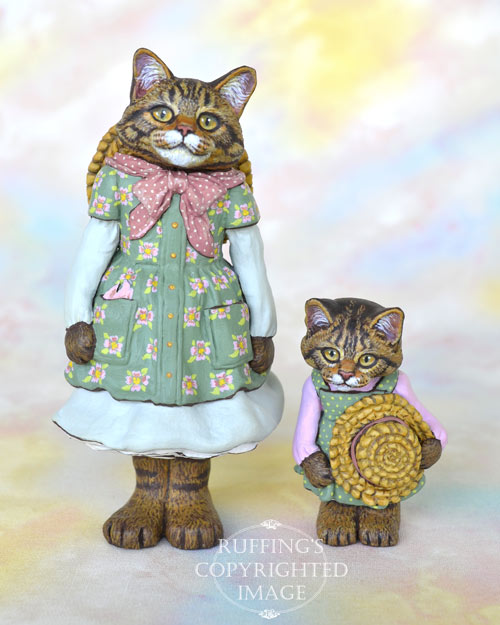 Update: Skye has been adopted. Thank you!
Her friend is Mandalee the Maine Coon cat.