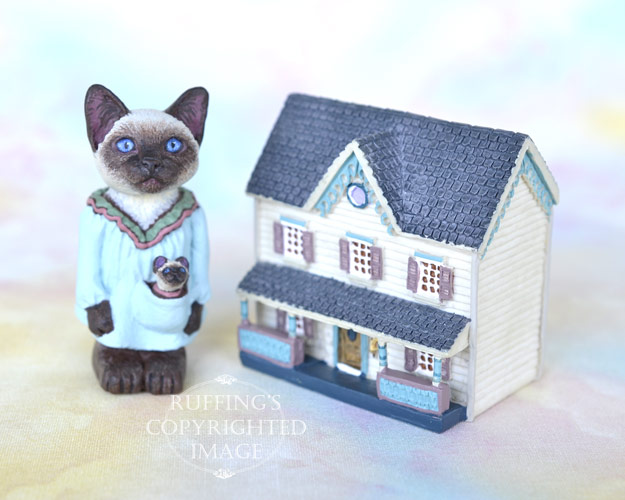 Zelma is a handmade miniature original, one-of-a-kind cat art doll, hand painted and hand sculpted in paperclay by artist Max Bailey.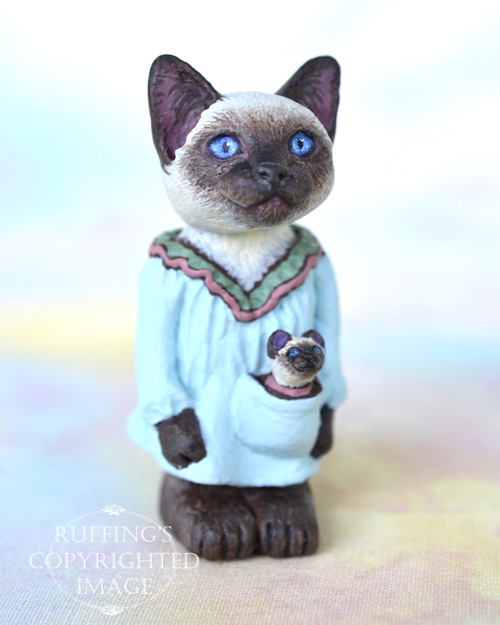 Zelma is a lovely Siamese kitten with soft blue eyes and tall ears.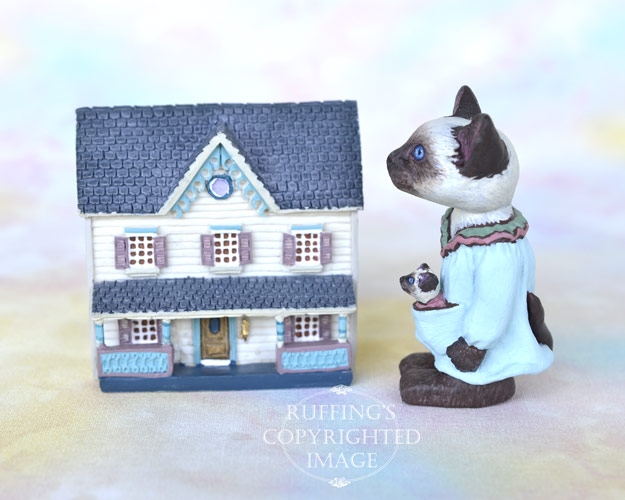 Her little Siamese doll Zooey is very dear to her. She carries her around in the pocket of her dress, where Zooey can look out and see everything that Zelma sees.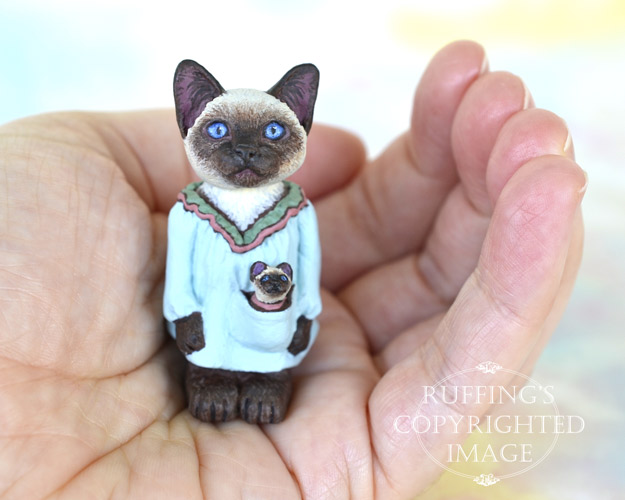 While Zelma is sleeping, Zooey stays in the dollhouse where she will be safe. It's a two-story light tan house with brown shutters, green gingerbread trim, and a nice front porch.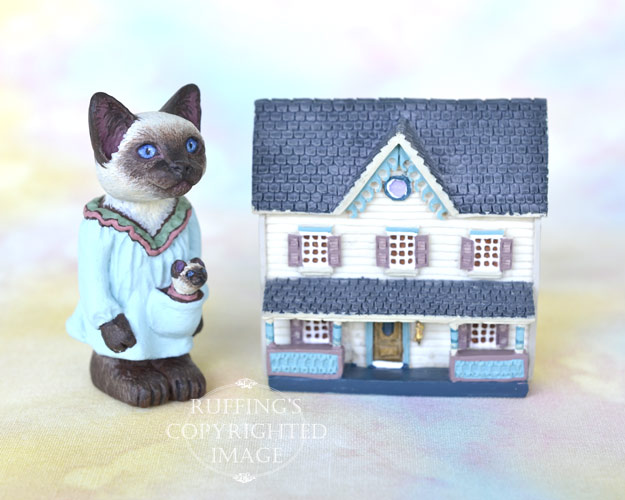 Zelma leaves the front porch light on just in case Zooey is afraid of the dark. The dollhouse is 2 inches tall.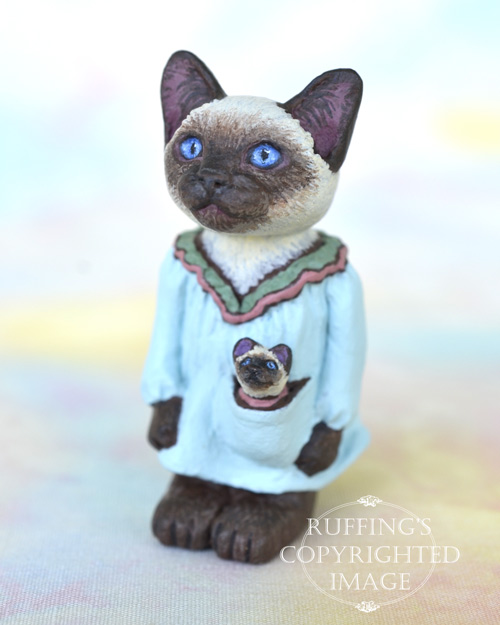 Zelma is wearing a pale blue dress with a green ruffled collar that has mauve trim. Zooey's collar is also mauve.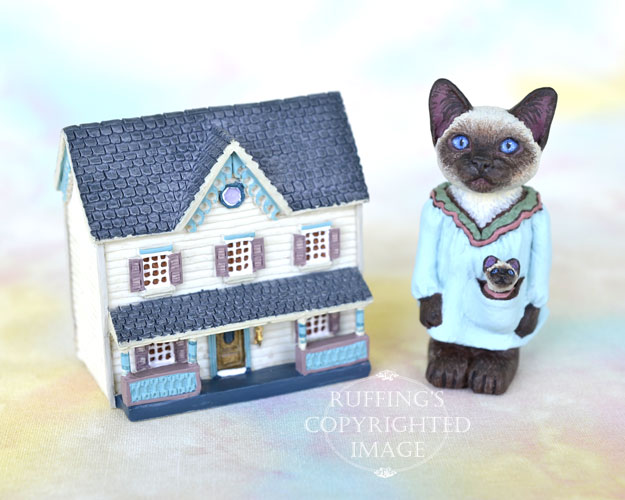 Zelma is a one-of-a-kind work of art, and is meant for display only. She was sculpted from paperclay in multiple stages, to allow for drying and detailing.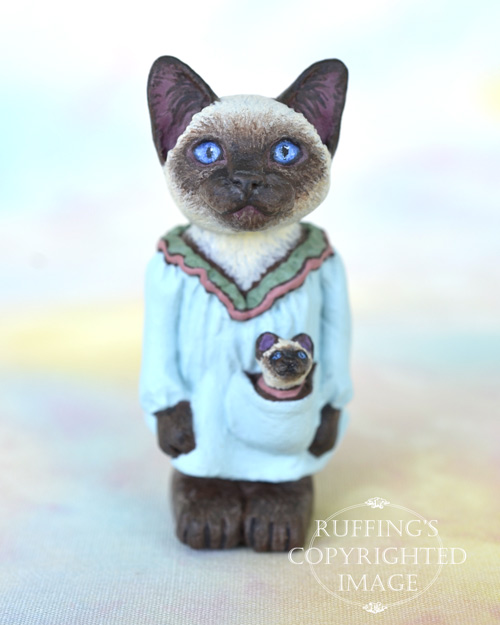 Zelma was painted under a magnifying light, with tiny brushes, one hair at a time. She is signed and sealed with matte varnish for protection and preservation, and comes with a certificate of authenticity. Zelma is 1:12 scale. (One inch equals one foot.) She is 2 and 1/4 inches tall, including her ears.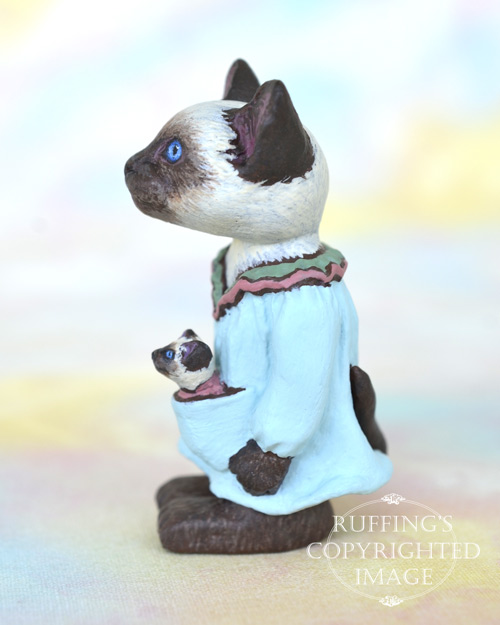 Update: Zelma and Zooey have been adopted. Thank you!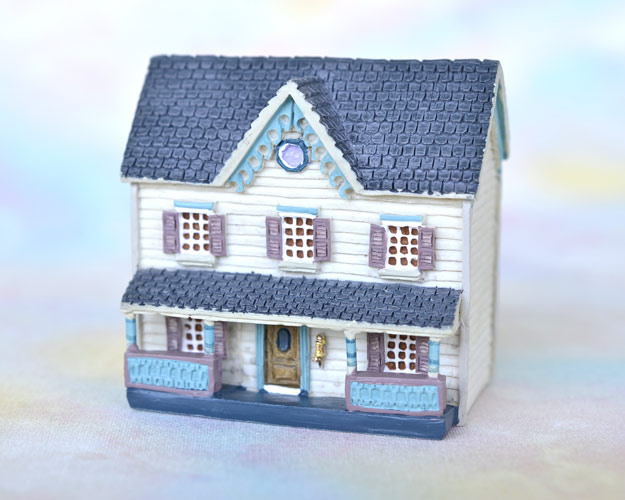 Happy Mother's Day to all of you who are mothers!