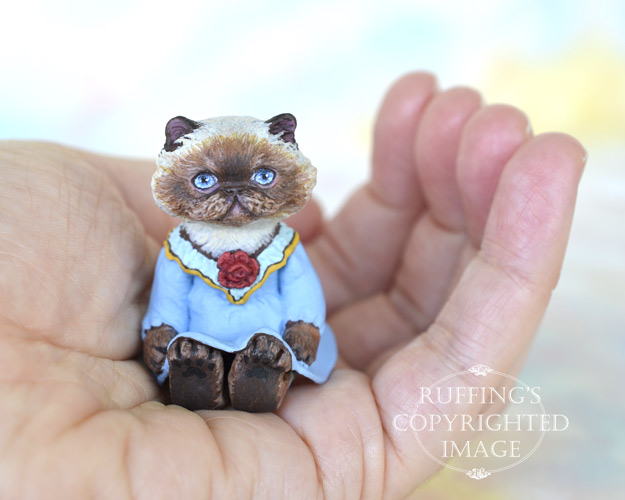 Rhonda is a handmade miniature original, one-of-a-kind cat art doll, hand painted and hand sculpted in paperclay by artist Max Bailey.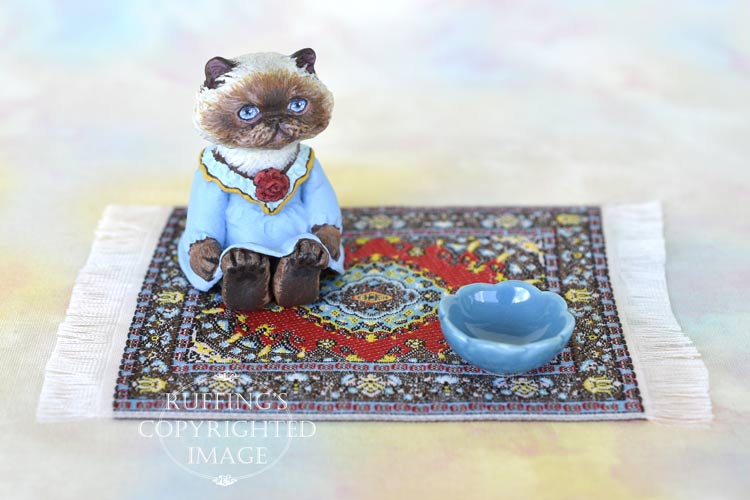 Rhonda is a pretty Himalayan kitten with lovely blue eyes and a very sweet disposition.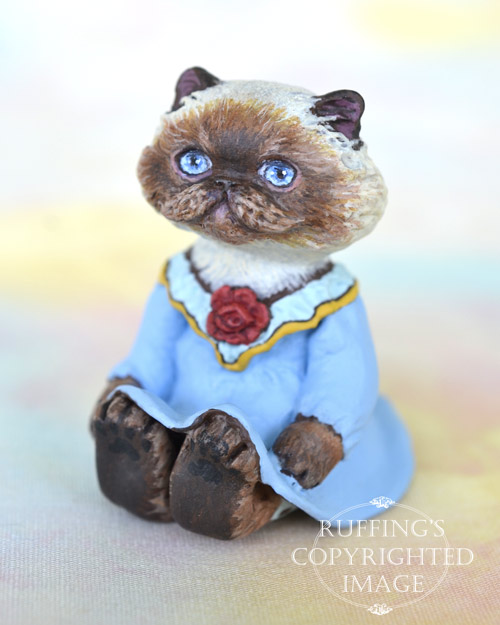 Rhonda appreciates the finer things in life.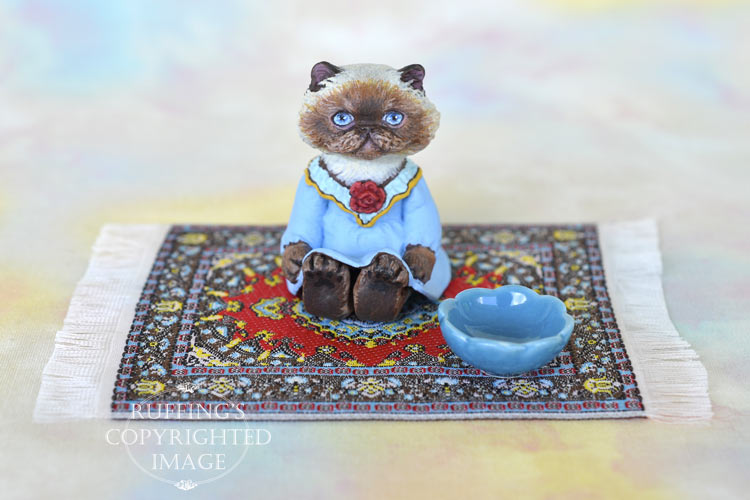 She loves her woven rug, her dark turquoise ceramic bowl, and her elegant wardrobe.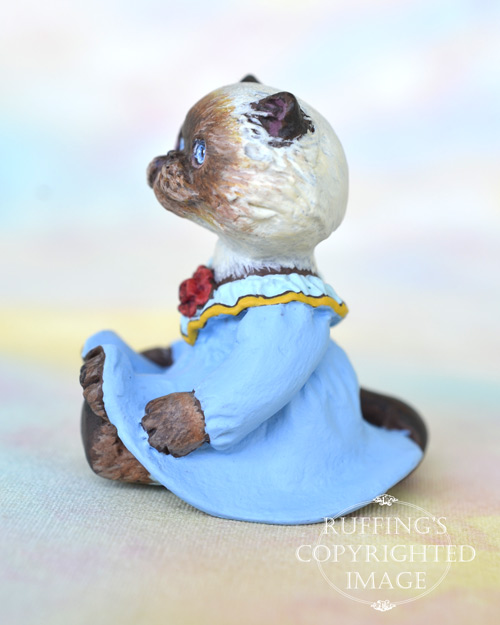 When Rhonda has some leisure time, she likes to spend it sitting on her fringed rug. She studies its intricate pattern of turquoise, gray-brown, and scarlet red, and it makes her drowsy.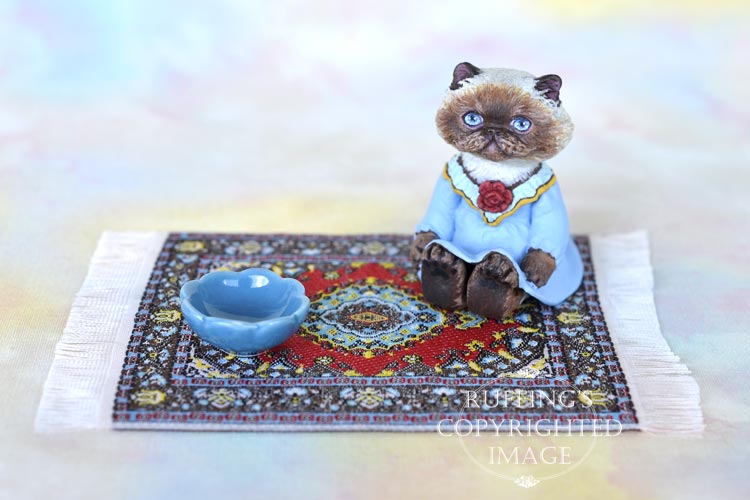 Rhonda munches snacks from her bowl while she sits and watches her Saturday morning cartoons.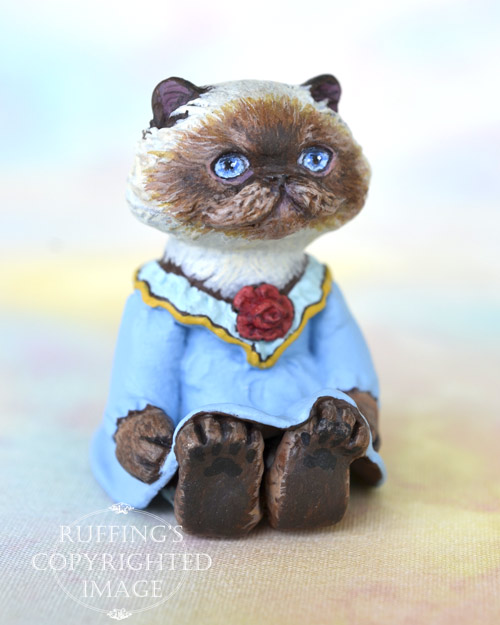 She is dressed in one of her favorite dresses. It is baby blue, with a pale blue ruffle around the neck that is edged in gold, and it has a red rose right in the front.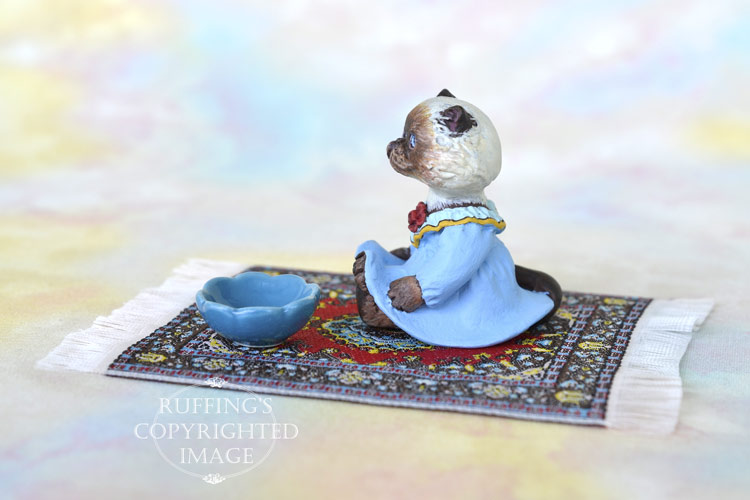 Rhonda is a one-of-a-kind work of art, and is meant for display only. She was sculpted from paperclay in multiple stages, to allow for drying and detailing.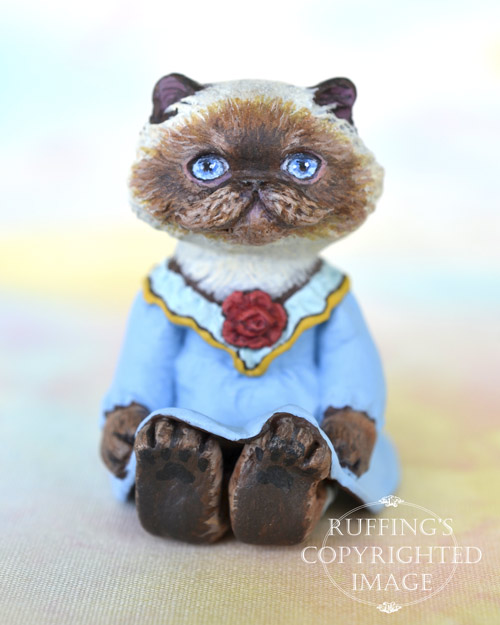 Rhonda was painted under a magnifying light, with tiny brushes, one hair at a time. She is signed and sealed with matte varnish for protection and preservation, and comes with a certificate of authenticity.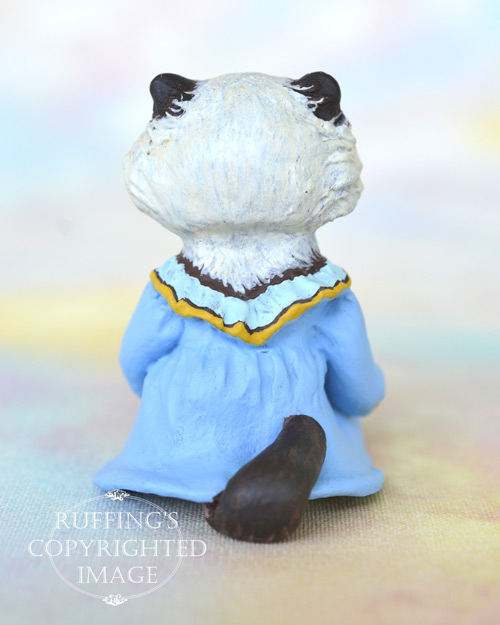 Rhonda is 1:12 scale. (One inch equals one foot.) She is 1 and 5/8 inches tall, including her ears.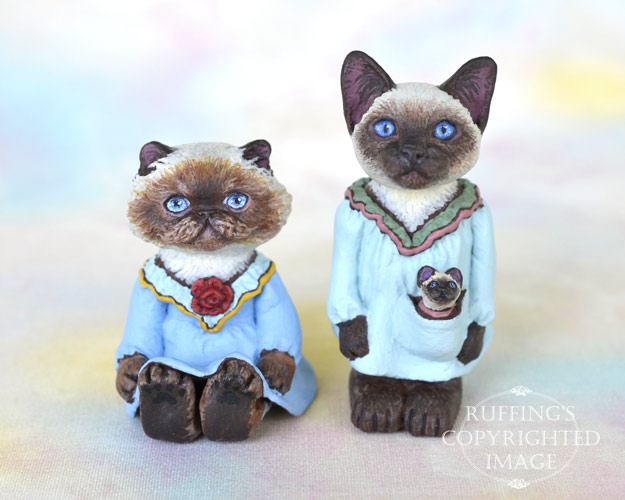 Update: Rhonda has been adopted. Thank you!
Her friends are Zelma and Zooey the Siamese cat with a pocket kitty.