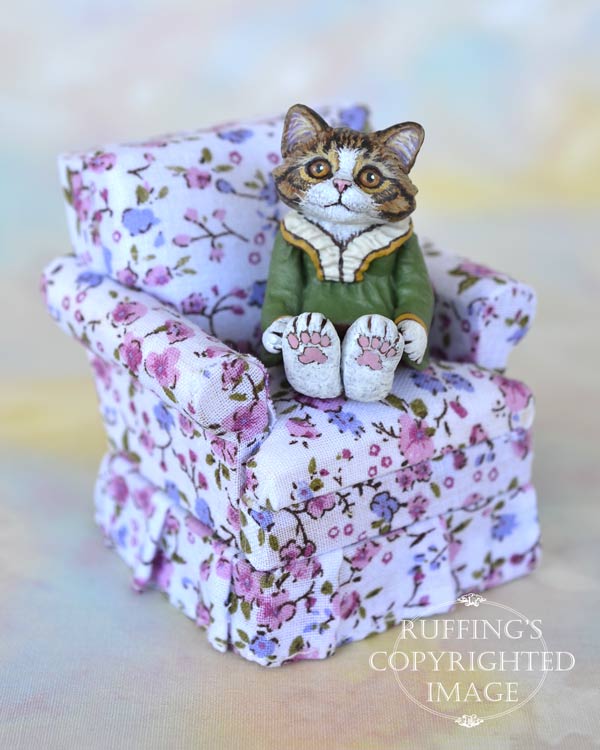 Olga is a handmade miniature original, one-of-a-kind cat art doll, hand painted and hand sculpted in paperclay by artist Max Bailey.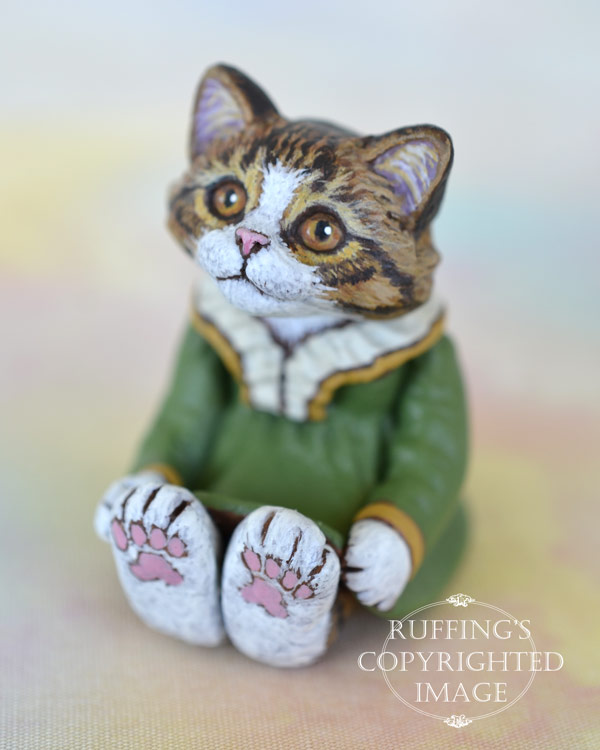 Olga is a tabby and white Norwegian Forest kitten. Her luminous eyes are golden yellow, and she has an air of sweetness about her.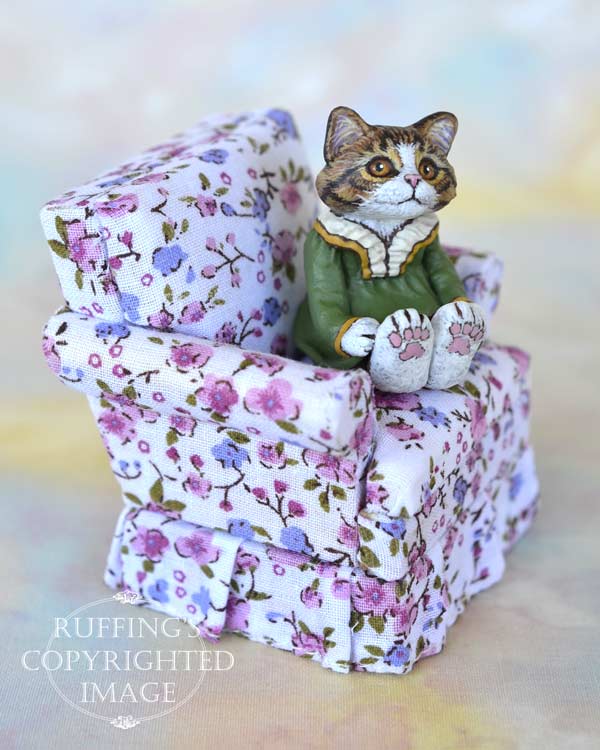 Everyone loves Olga. Her eager little face is hard to ignore, and gets her lots of attention.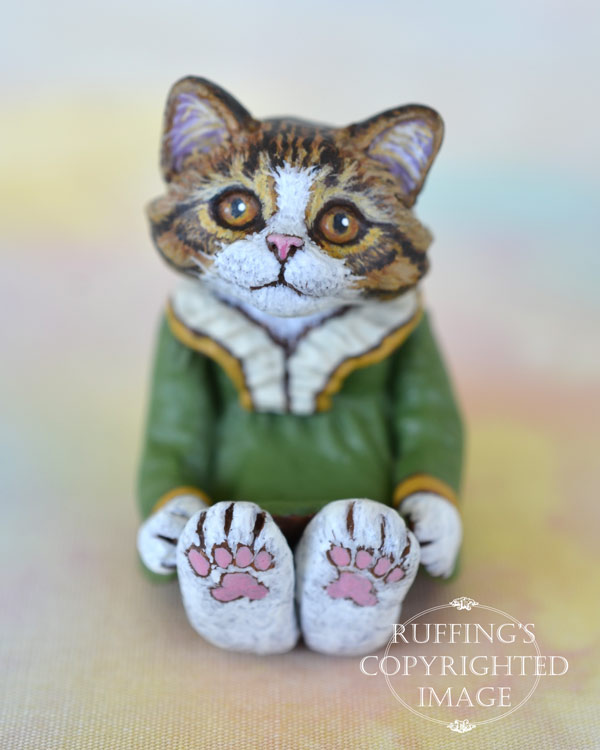 Perched on her flowered chair, Olga is always ready to talk, or listen, or play a game.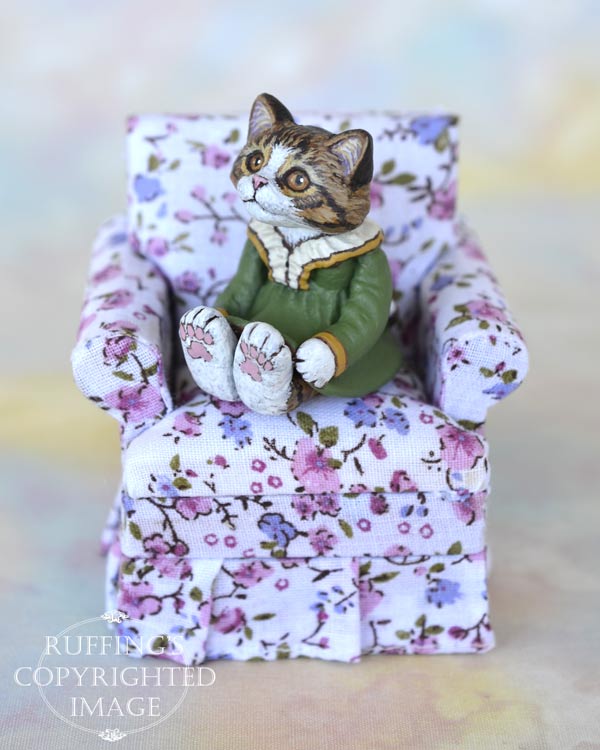 If you cannot think of a game, she will help you come up with one.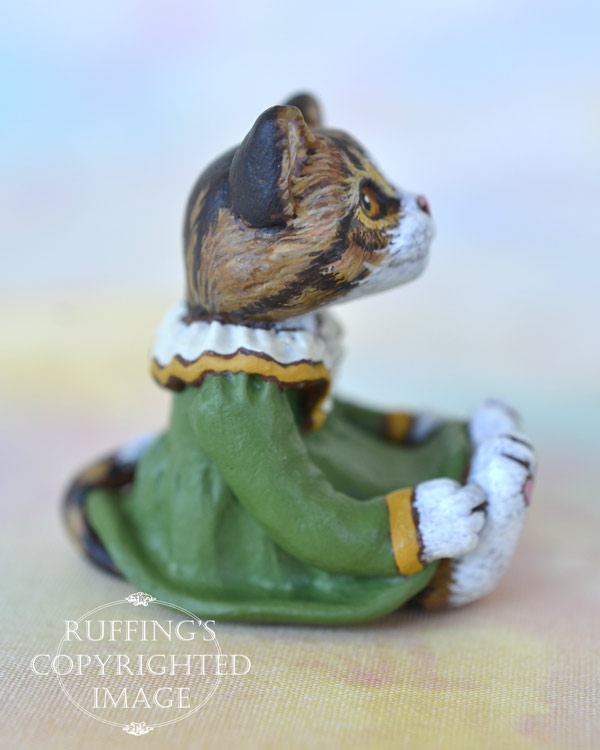 Olga's forest green dress has a big off-white ruffle around the neck. The ruffle is edged in gold, as are her long sleeves.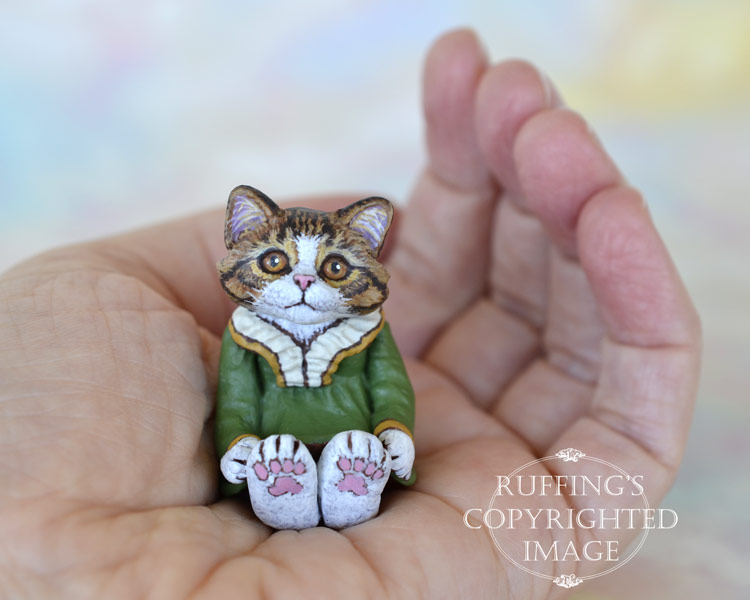 Olga's upholstered chair has pink and lavender flowers with soft green leaves. It is her favorite chair, and comes with her.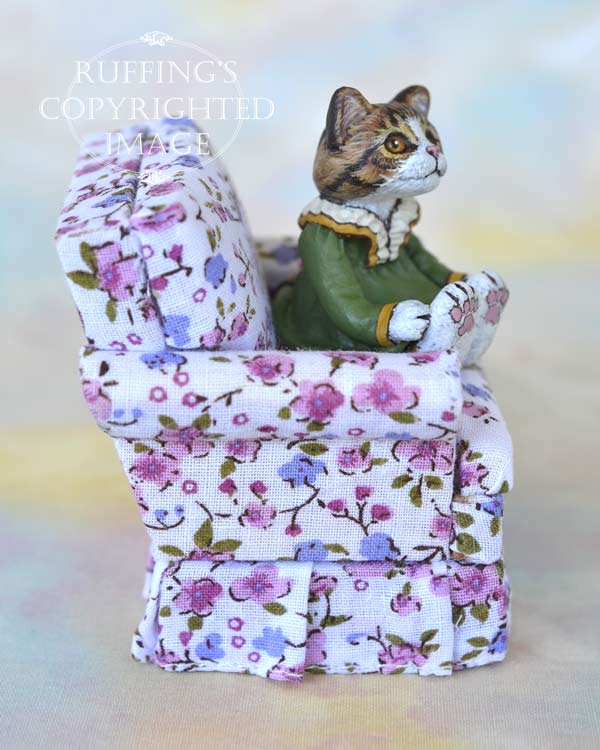 Olga is a one-of-a-kind work of art, and is meant for display only. She was sculpted from paperclay in multiple stages, to allow for drying and detailing.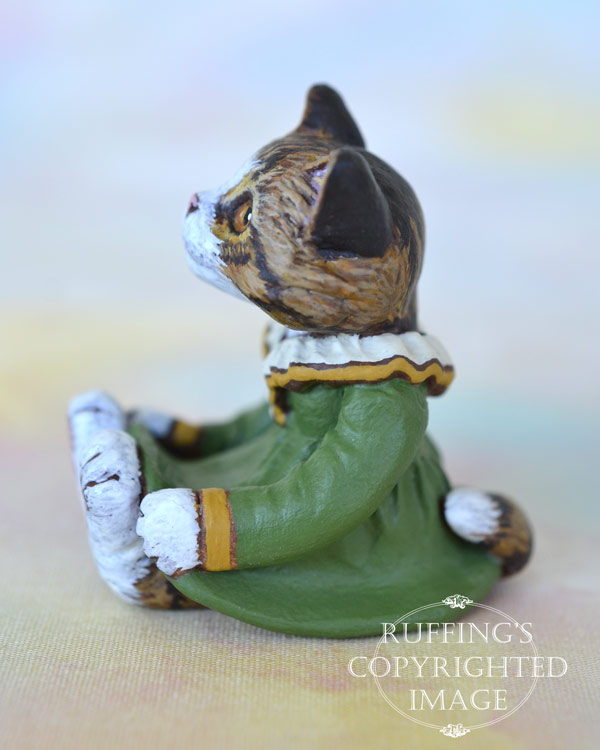 Olga was painted under a magnifying light, with tiny brushes, one hair at a time.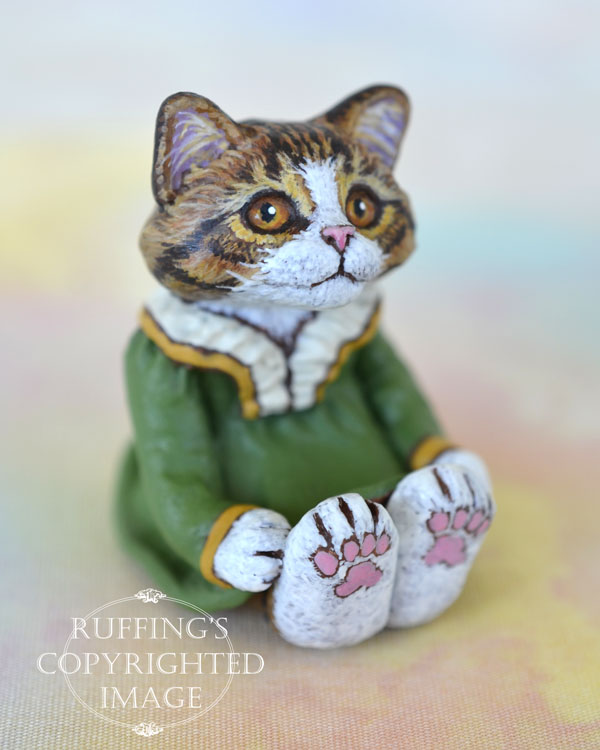 She is signed and sealed with matte varnish for protection and preservation, and comes with a certificate of authenticity.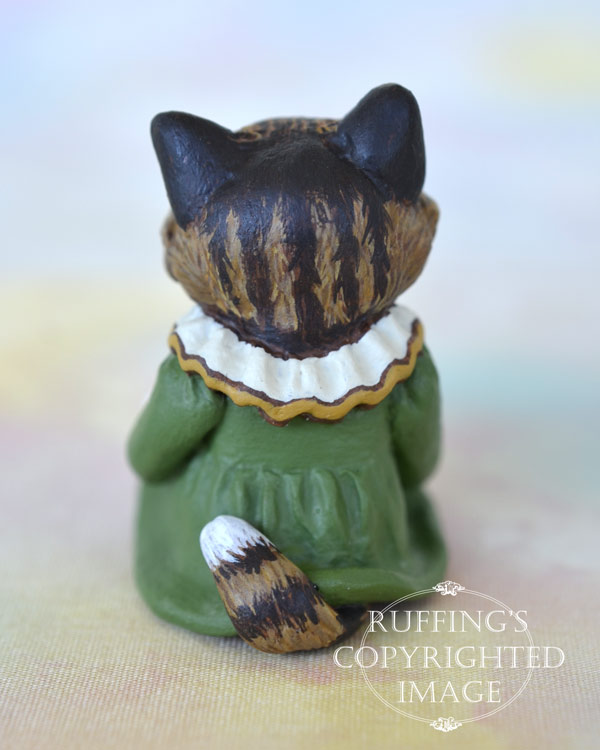 Olga is 1:12 scale. (One inch equals one foot.) She is 1 and 1/2 inches tall.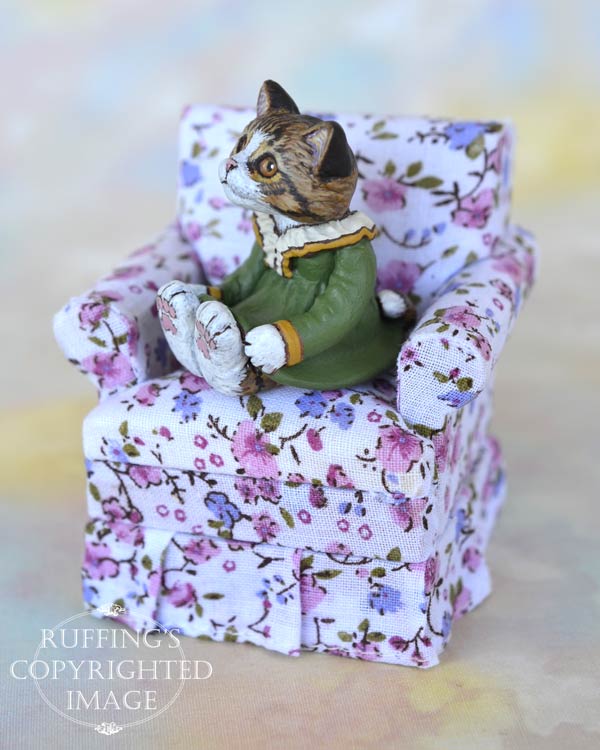 Update: Olga has been adopted. Thank you!