Zella is a handmade miniature original, one-of-a-kind cat art doll, hand painted and hand sculpted in paperclay by artist Max Bailey.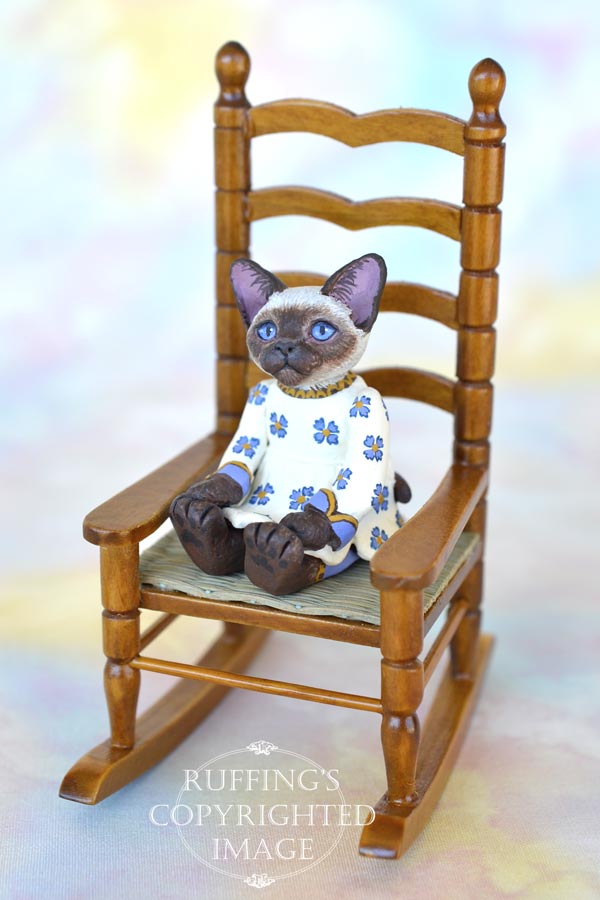 Zellla is a Siamese kitten with an earnest little face and vibrant blue eyes.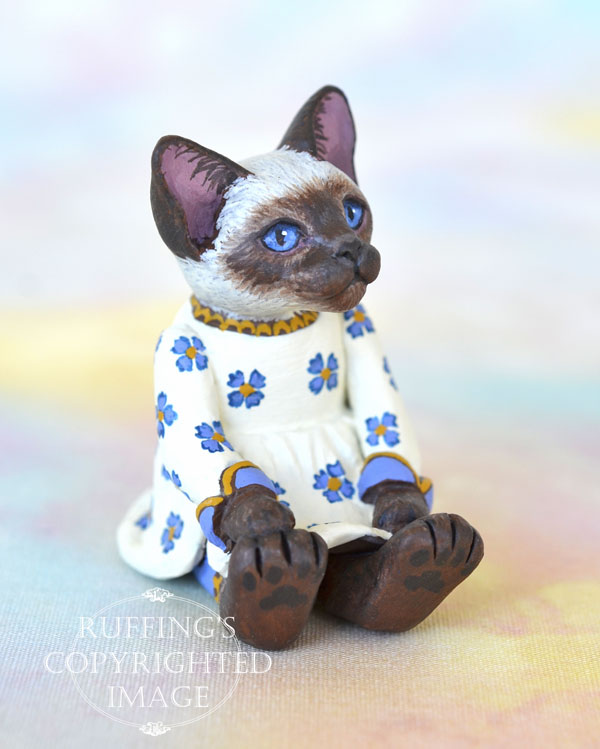 Lost in her daydreamer's world, Zella loves to sit in her high-backed rocking chair and let her imagination flow.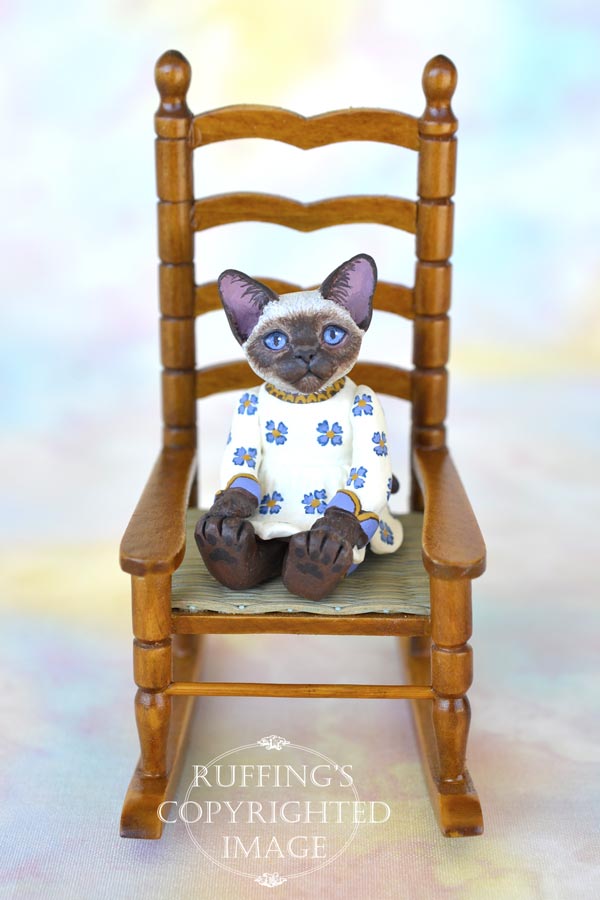 She thinks of all the exciting kitten games there are to play today, and wonders if the day will be long enough to play them all.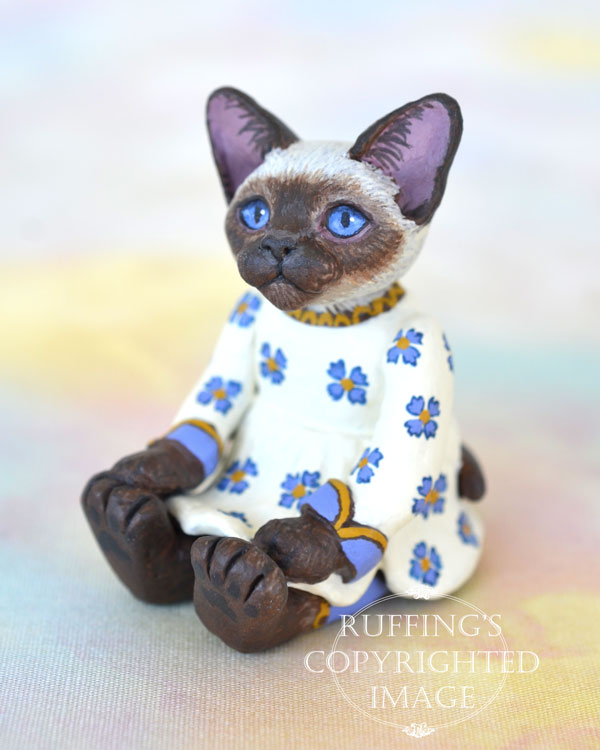 She dreams of how one day she will be tall and elegant and full of grace.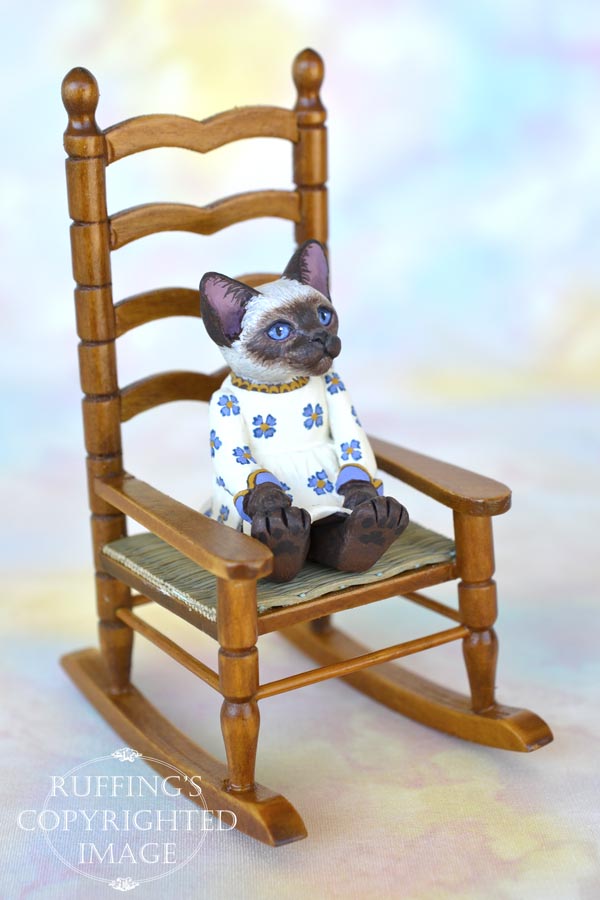 Zella is wearing a pale ivory dress that has country blue flowers with gold centers.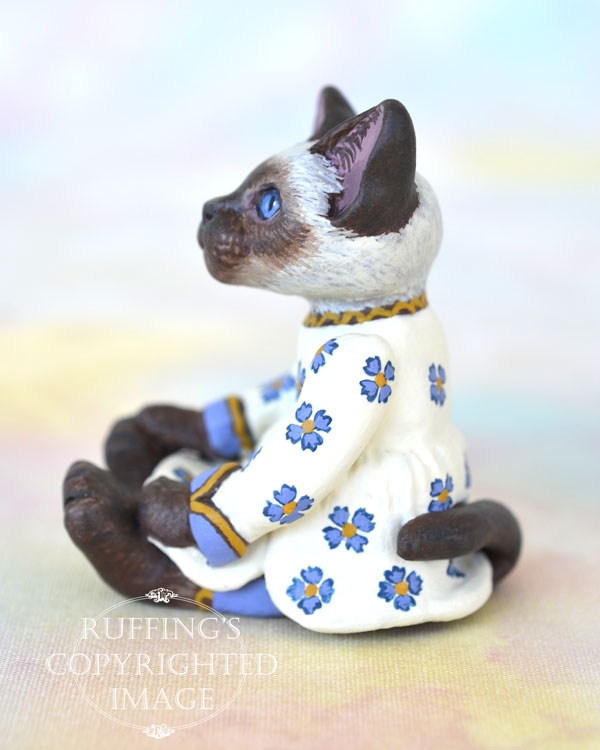 It has a gold scalloped neckline and blue cuffs edged in gold.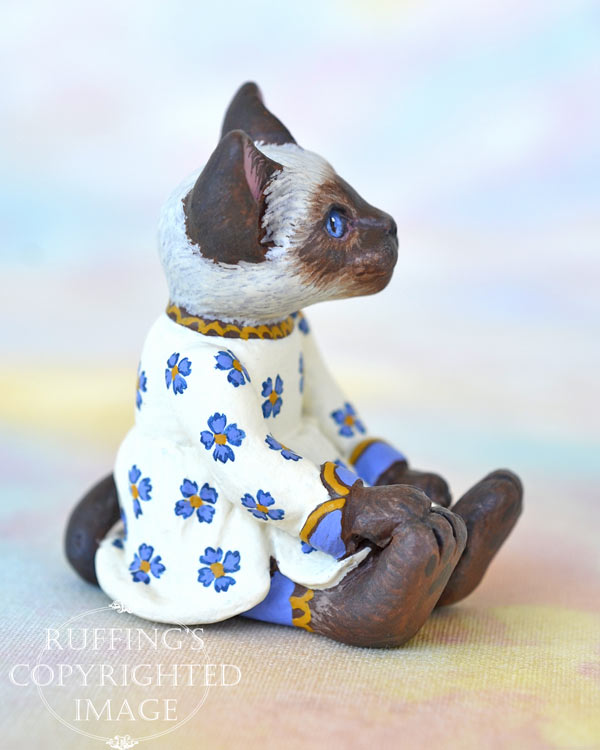 Zella is a one-of-a-kind work of art, and is meant for display only. She was sculpted from paperclay in multiple stages, to allow for drying and detailing.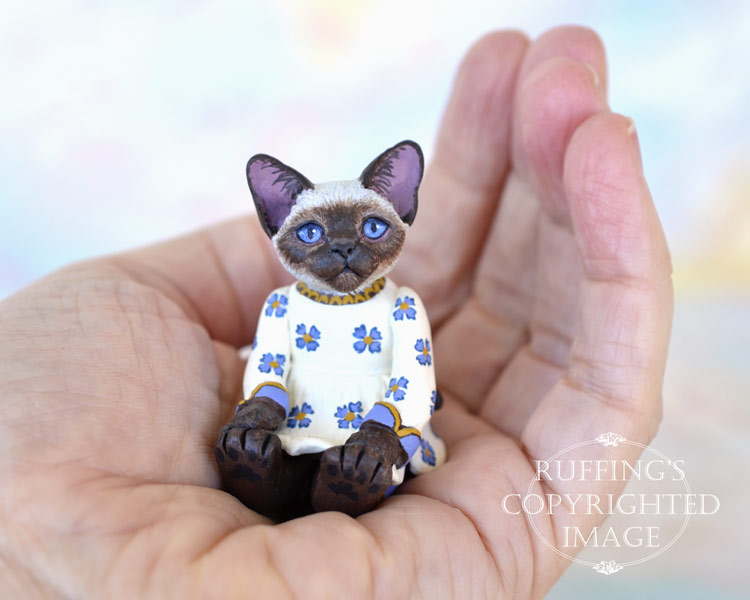 Zella was painted under a magnifying light, with tiny brushes, one hair at a time. She is signed and sealed with matte varnish for protection and preservation, and comes with a certificate of authenticity.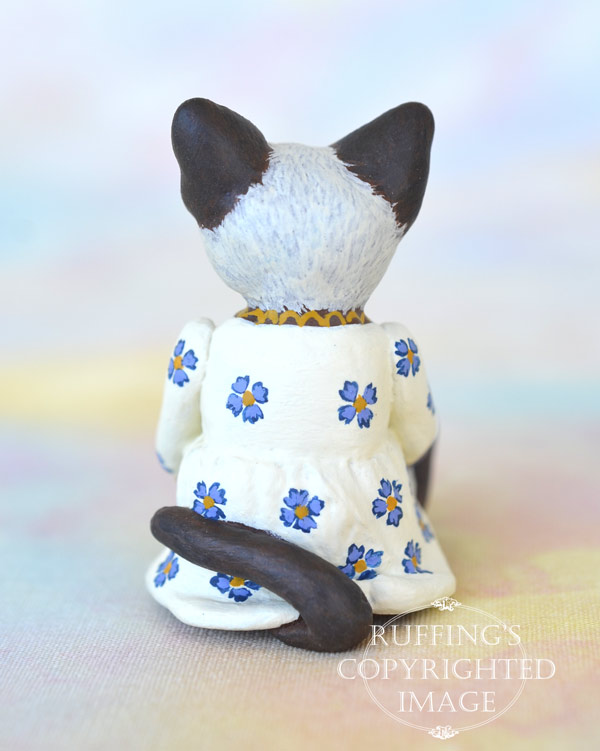 Zella is 1:12 scale. (One inch equals one foot.) She is 1 and 5/8 inches tall, not including her ears.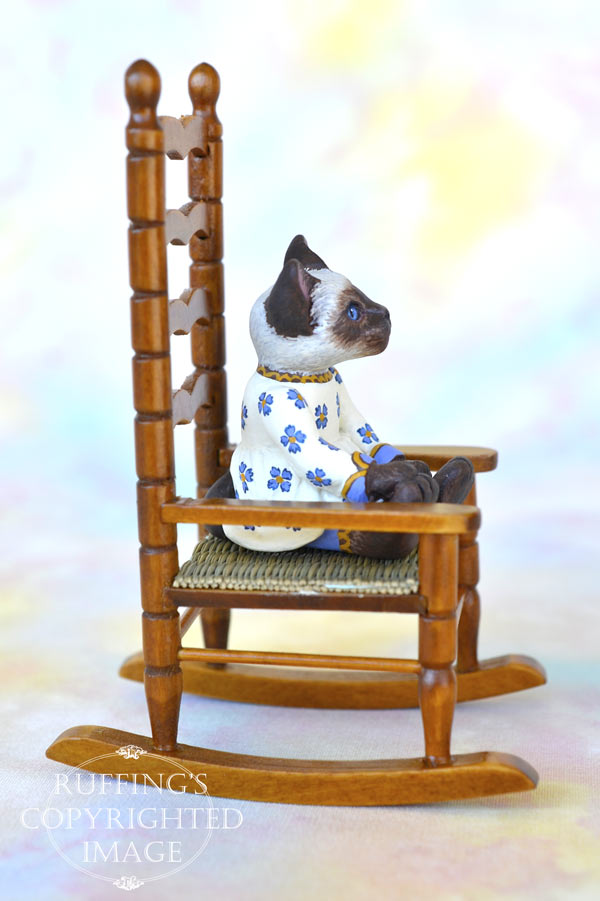 Update: Zella has been adopted. Thank you!