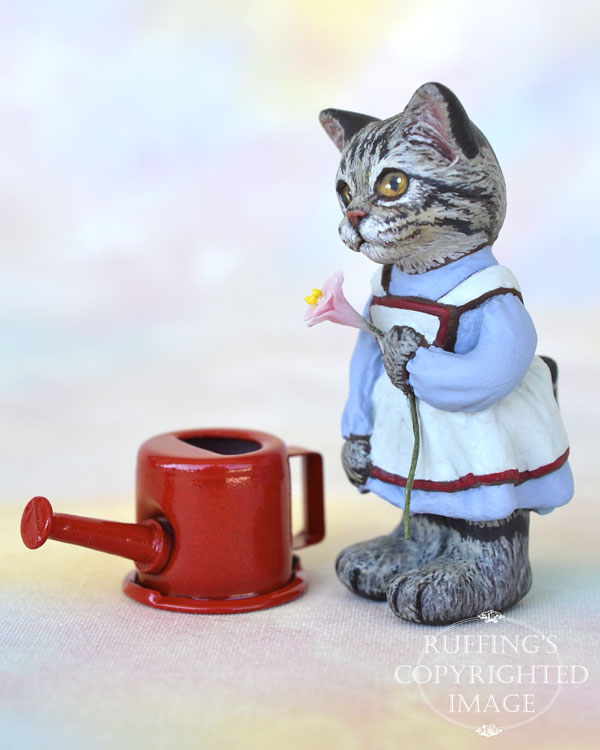 Summer is a handmade miniature original, one-of-a-kind cat art doll, hand painted and hand sculpted in paperclay by artist Max Bailey.
Summer is a silver tabby Maine Coon kitten with big golden eyes.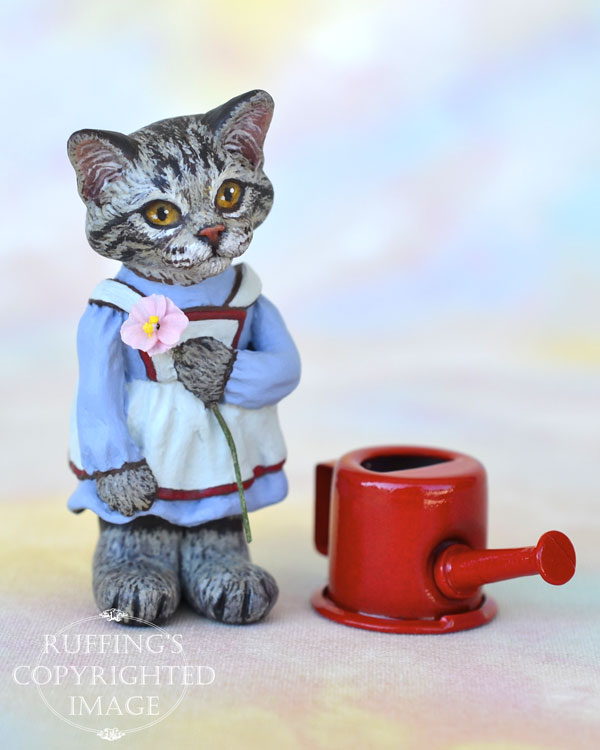 Summer's mother gave her a beautiful pink flower to hold one morning. Summer thought it was so lovely, she asked her mother how she could make more flowers.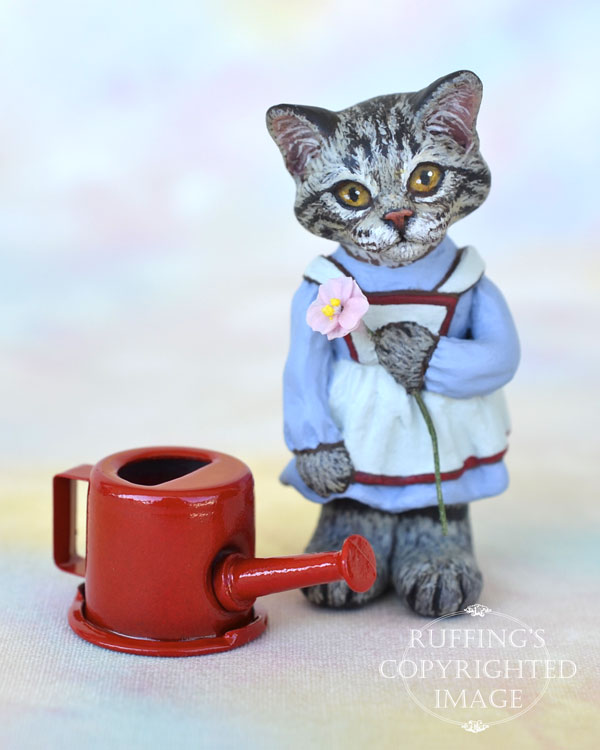 The next day, Summer's mother gave her some packets of seeds and a bright red watering can. She pointed out a patch of dirt just by the back porch and told her it would be her garden, but she'd have to wait until the weather was warmer.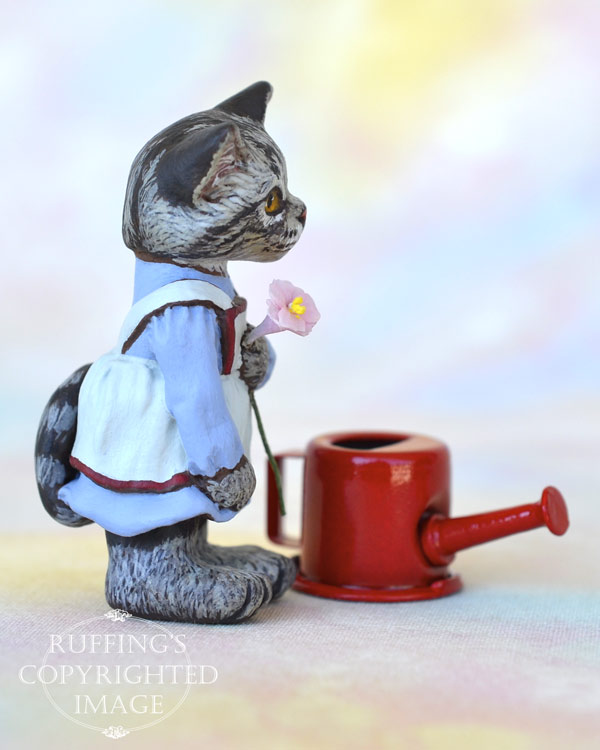 Today, Summer is wearing a soft blue dress and a very pale blue apron that has a red border around the bib and the hem. She jumped out of bed this morning to see if it was warm enough. Summer is still waiting.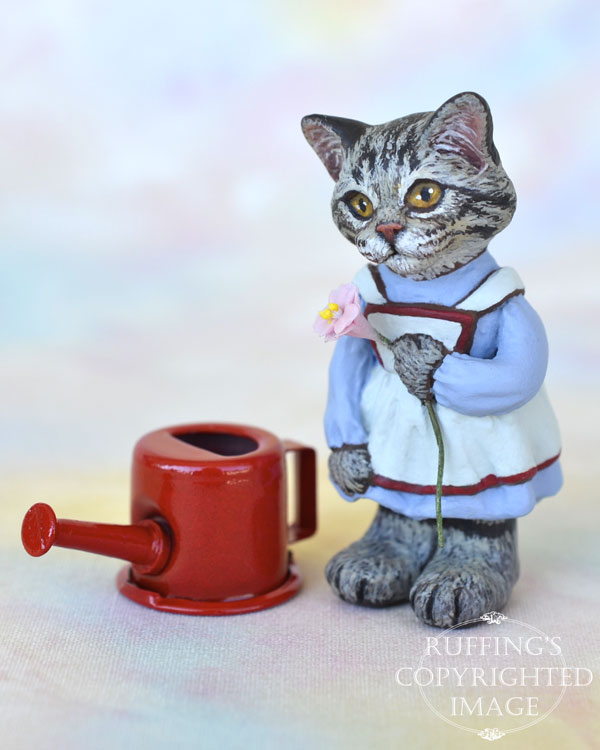 Summer is a one-of-a-kind work of art, and is meant for display only. She was sculpted from paperclay in multiple stages, to allow for drying and detailing.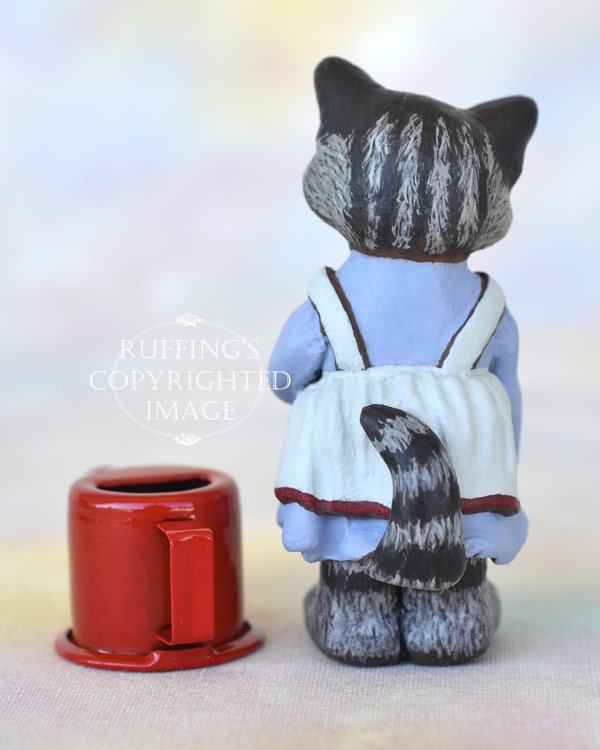 Summer was painted under a magnifying light, with tiny brushes, one hair at a time. She is signed and sealed with matte varnish for protection and preservation, and comes with a certificate of authenticity.
Summer is 1:12 scale. (One inch equals one foot.) She is 2 inches tall, not including her ears.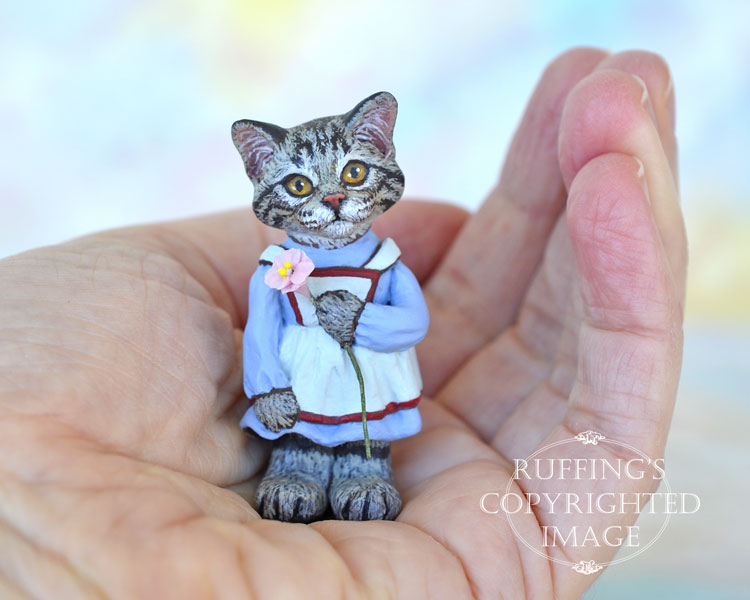 Update: Summer has been adopted. Thank you!