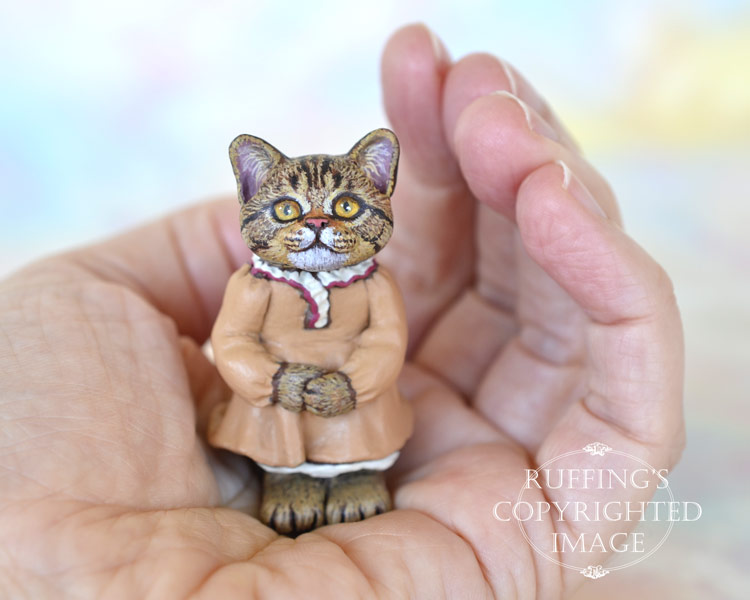 Pauline is a handmade miniature original, one-of-a-kind cat art doll, hand painted and hand sculpted in paperclay by artist Max Bailey.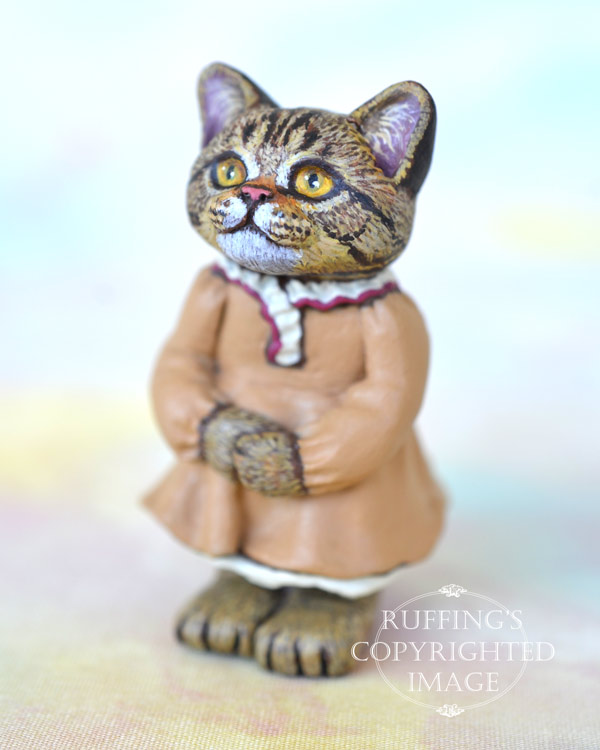 Pauline is an American Shorthair tabby kitten with amber-yellow eyes. She's known for being very sociable.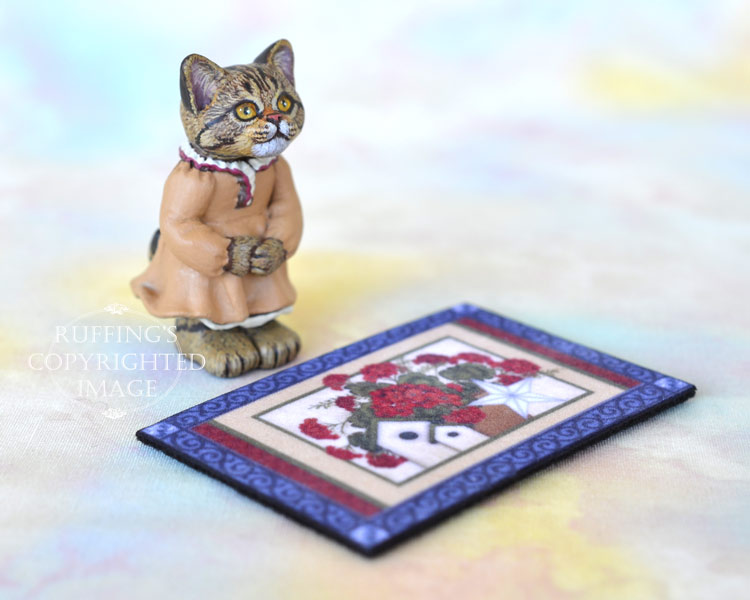 Pauline stands on the brand new welcome mat she has just placed at her front door. Her paws are clasped together in anticipation.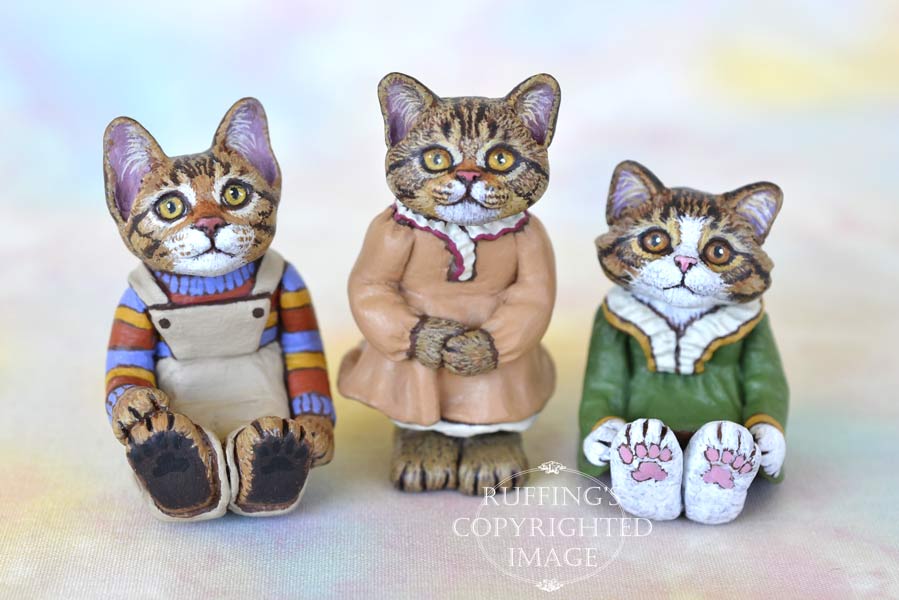 Soon, she hopes, company will arrive, and Pauline will cordially invite them in for a cool drink and pleasant conversation.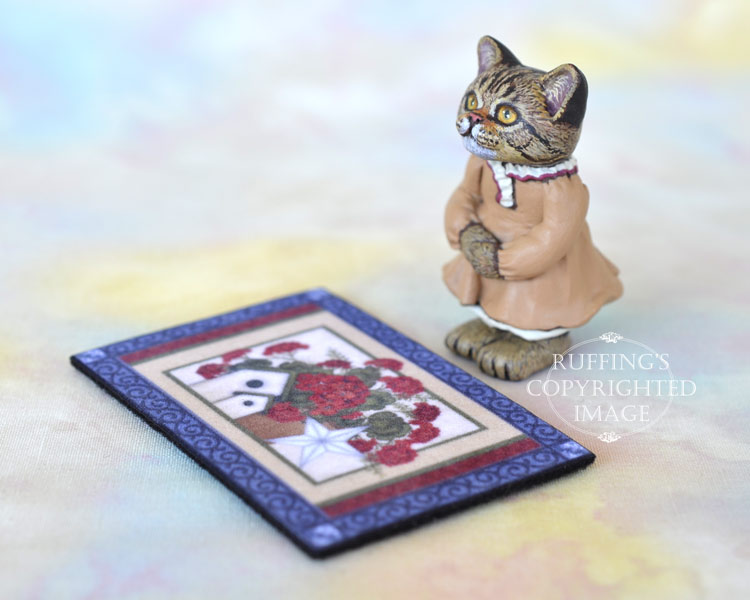 Pauline is looking her best in a honey-beige dress. It has an off-white ruffle at the neckline that is edged in red.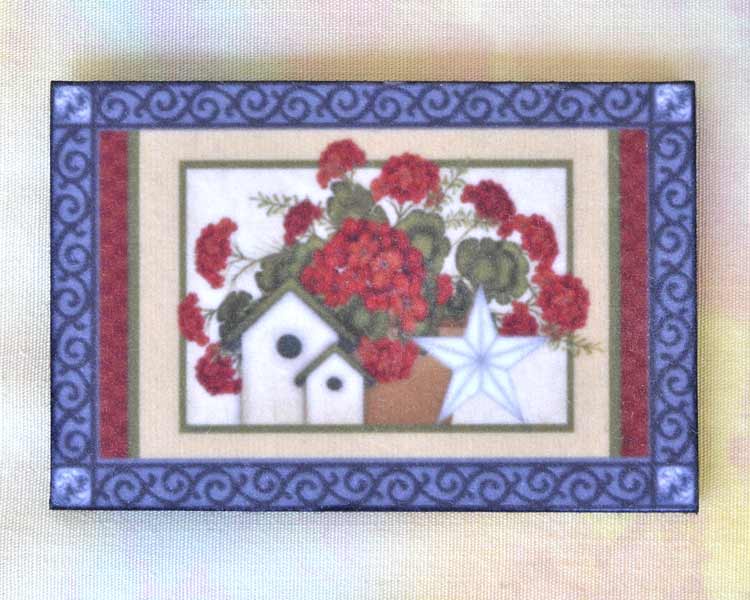 Pauline's welcome mat is printed with red geraniums in a clay pot, a white star, and a birdhouse with a green roof. She picked it out herself, and it comes with her.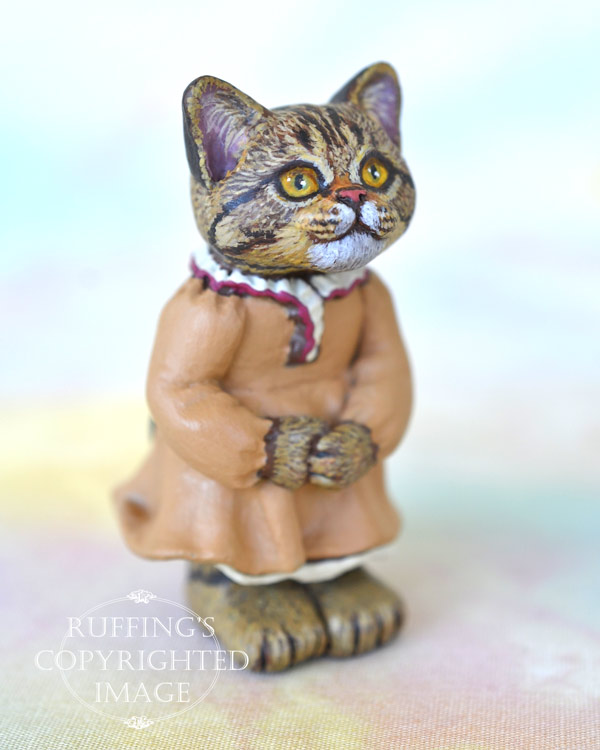 Pauline is a one-of-a-kind work of art, and is meant for display only. She was sculpted from paperclay in multiple stages, to allow for drying and detailing.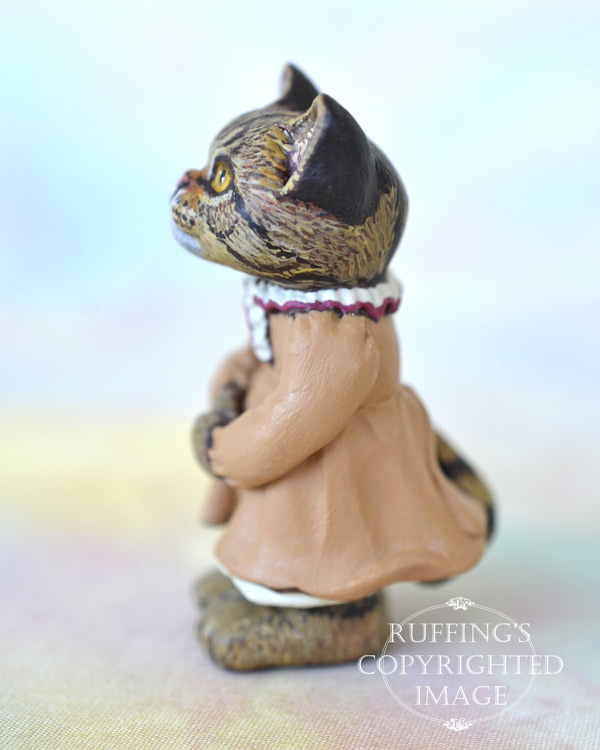 Pauline was painted under a magnifying light, with tiny brushes, one hair at a time.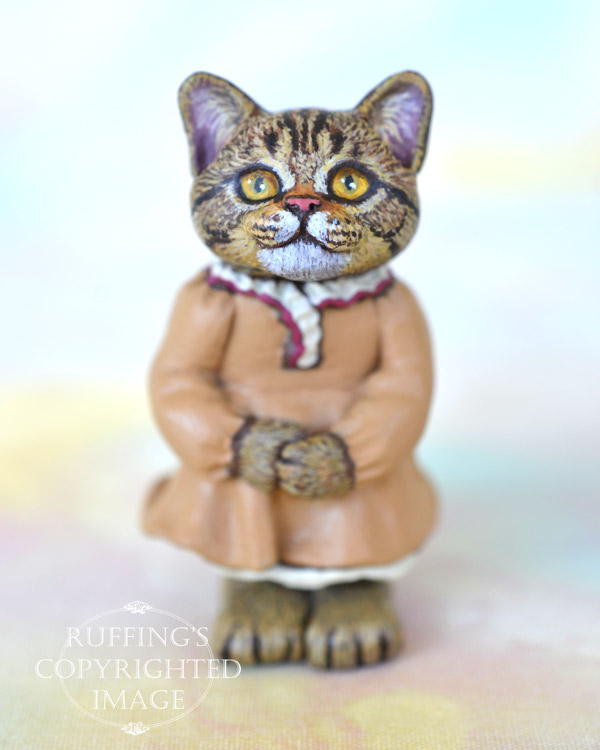 She is signed and sealed with matte varnish for protection and preservation, and comes with a certificate of authenticity.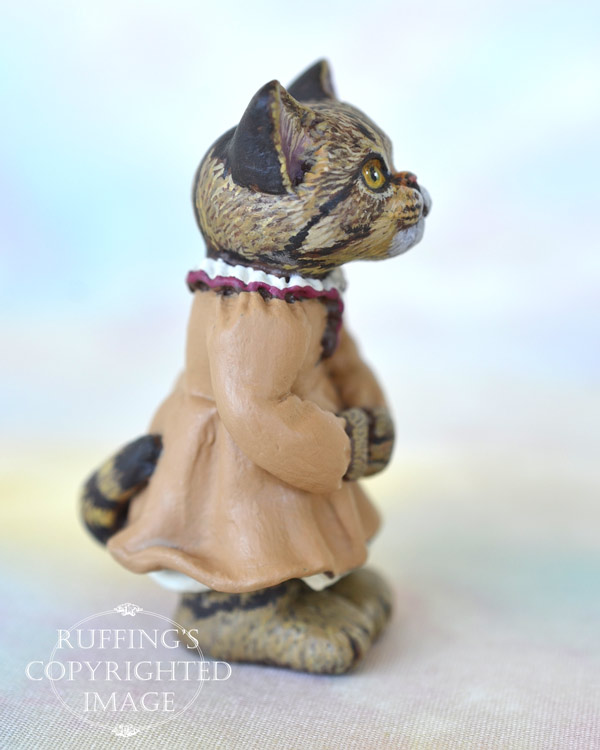 Pauline is 1:12 scale. (One inch equals one foot.) She is 2 inches tall.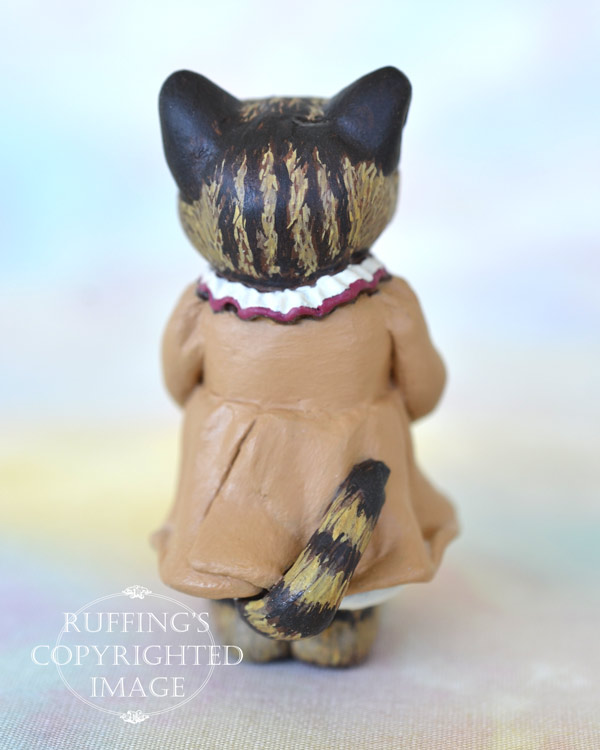 Update: Pauline has been adopted. Thank you!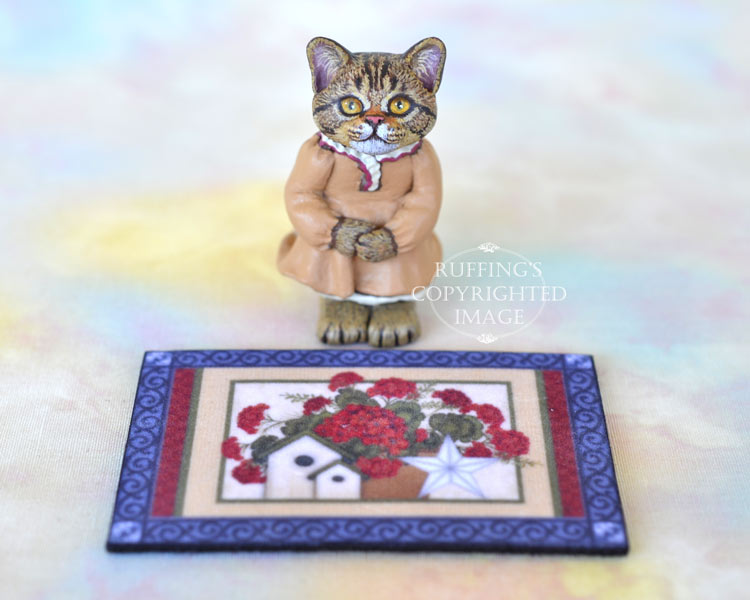 Pauline's friends are Benjamin the Bengal tabby kitten and Olga the Norwegian Forest Cat kitten.