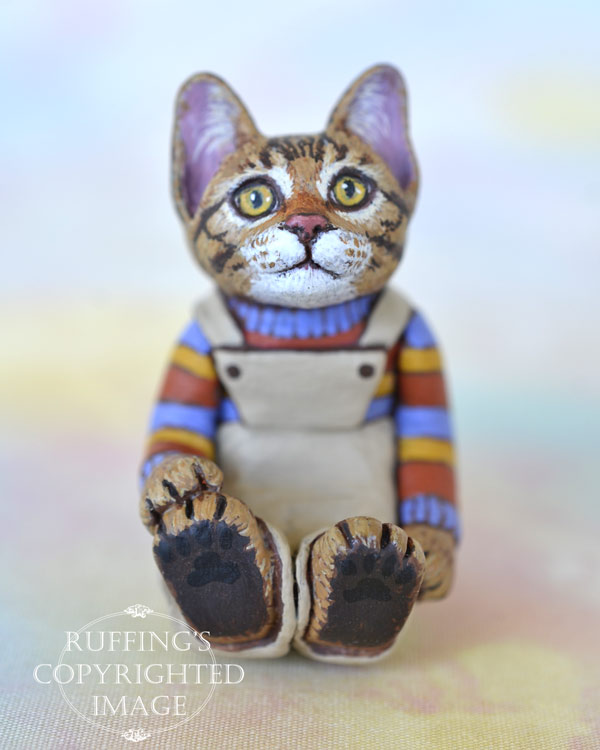 Benjamin is a handmade miniature original, one-of-a-kind cat art doll, hand painted and hand sculpted in paperclay by artist Max Bailey.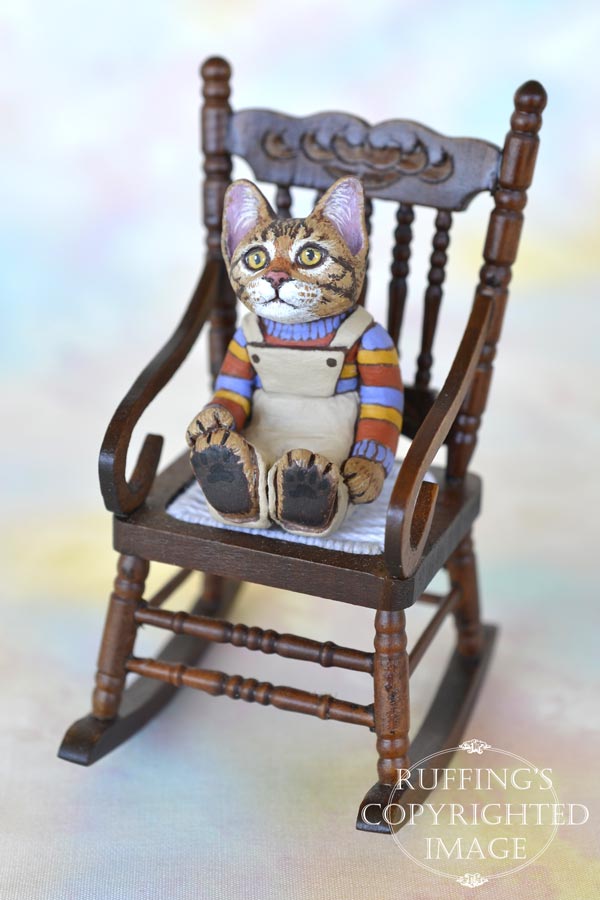 This is Benjamin. He's a Bengal kitten with yellow eyes and a very expressive little face.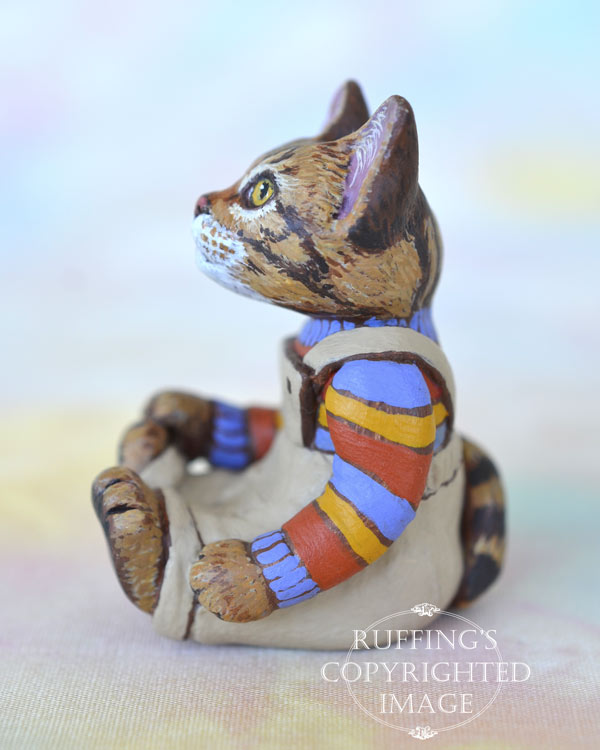 Benjamin is very active, and keeps himself busy with all the athletic feats that kittens try their best to do.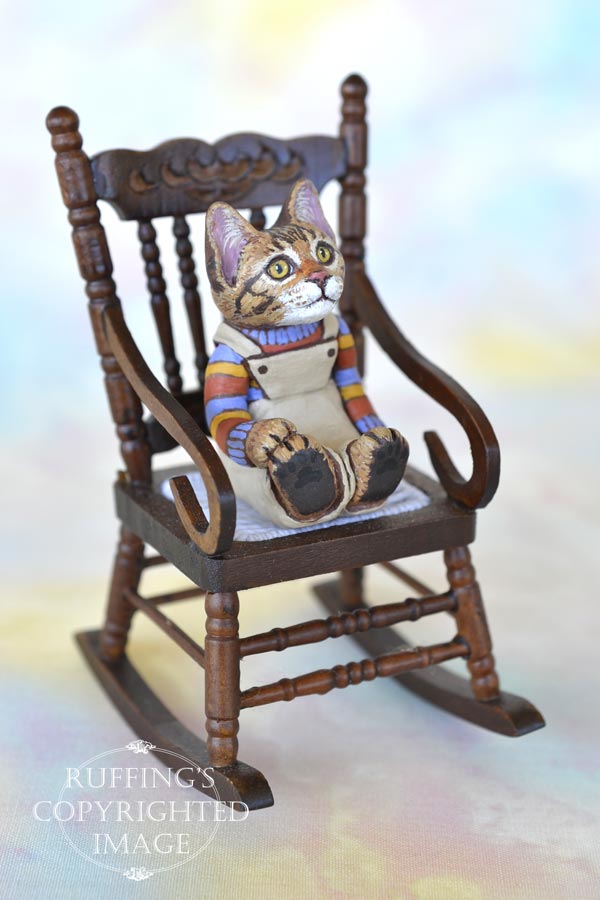 When he wears himself out, he likes to sit in his rocking chair and think up new and exciting adventures.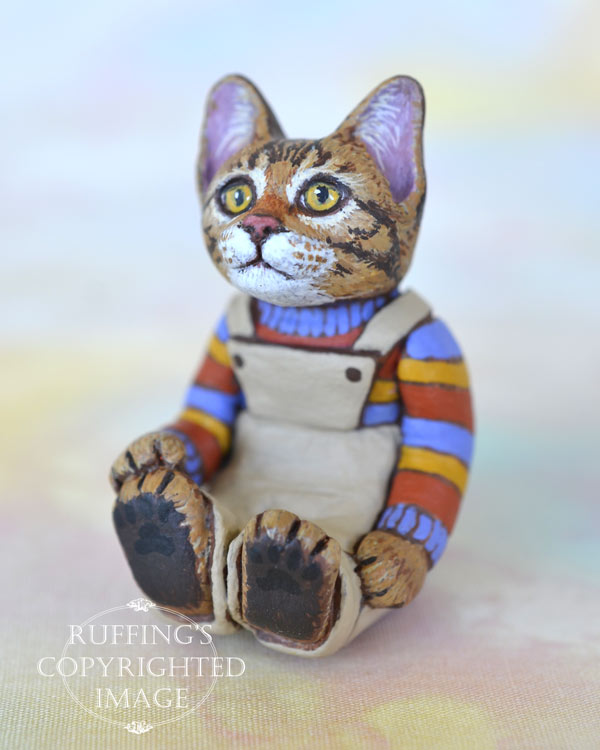 Today, Benjamin is dressed in his khaki overalls and his favorite long-sleeved shirt.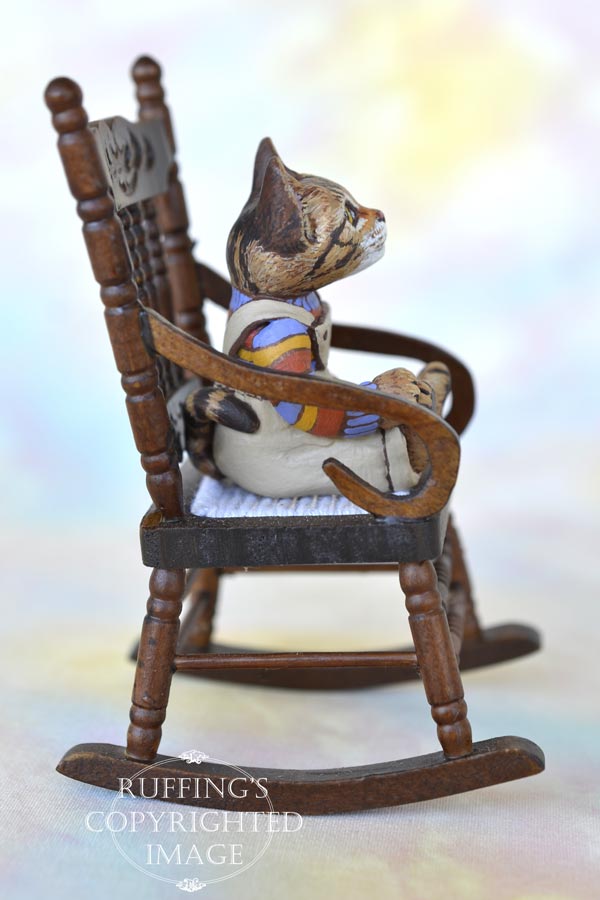 It has blue, red, and gold stripes, and he thinks it makes him look very sporty.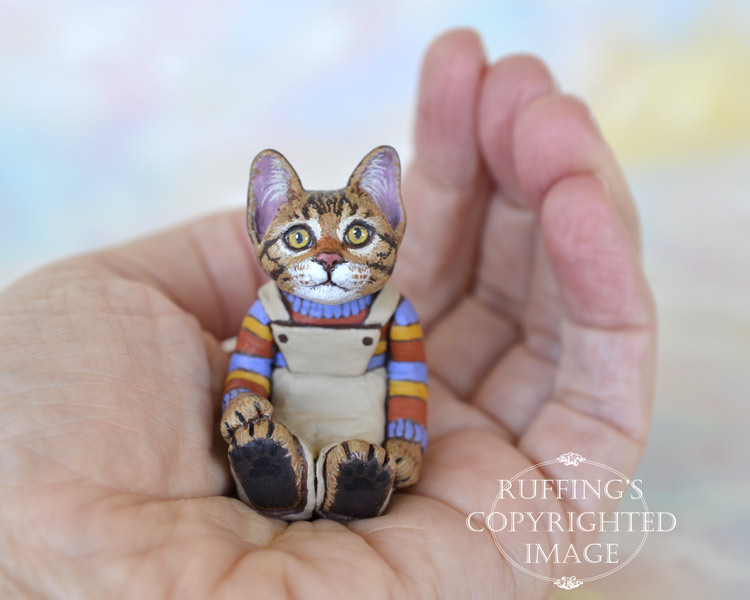 Benjamin's rocking chair is walnut with turned spindles, and a design carved in the back. It has a white woven seat. Benjamin loves it, and it comes with him.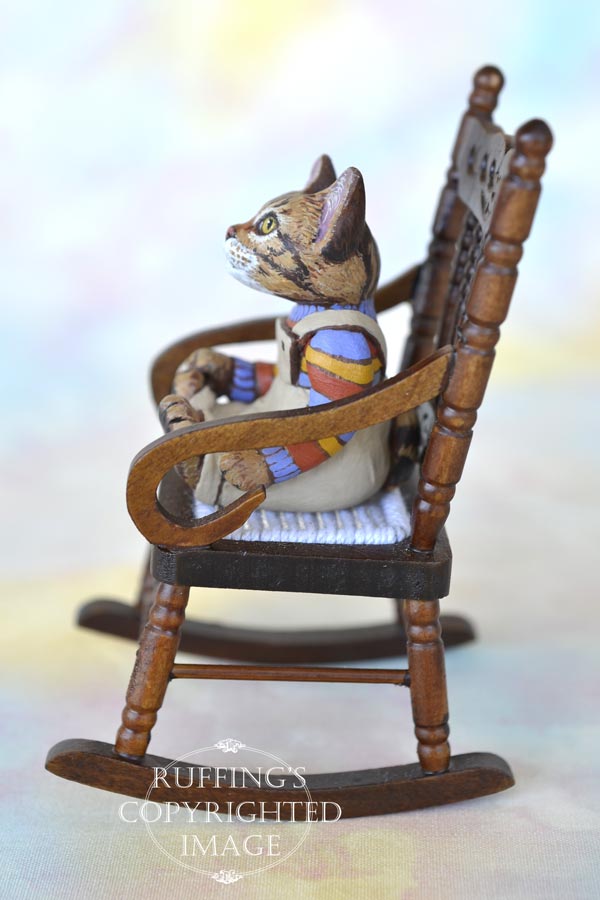 Benjamin is a one-of-a-kind work of art, and is meant for display only. He was sculpted from paperclay in multiple stages, to allow for drying and detailing.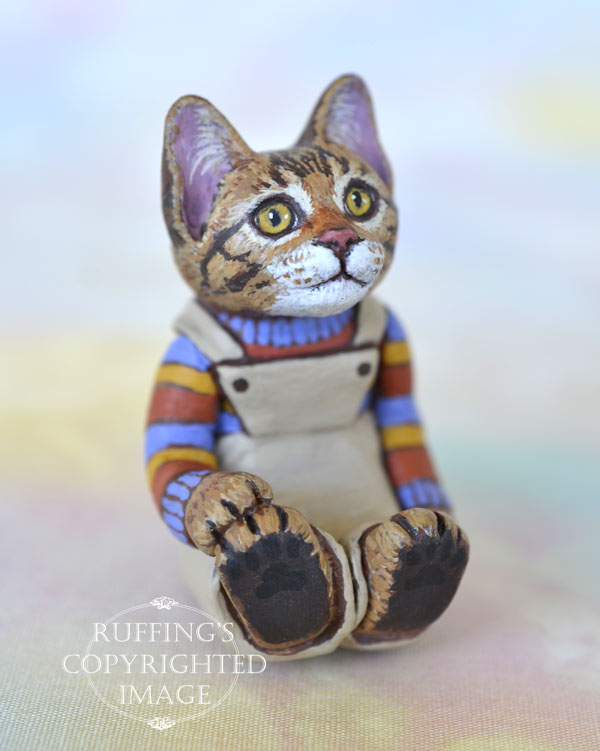 Benjamin was painted under a magnifying light, with tiny brushes, one hair at a time. He is signed and sealed with matte varnish for protection and preservation, and comes with a certificate of authenticity.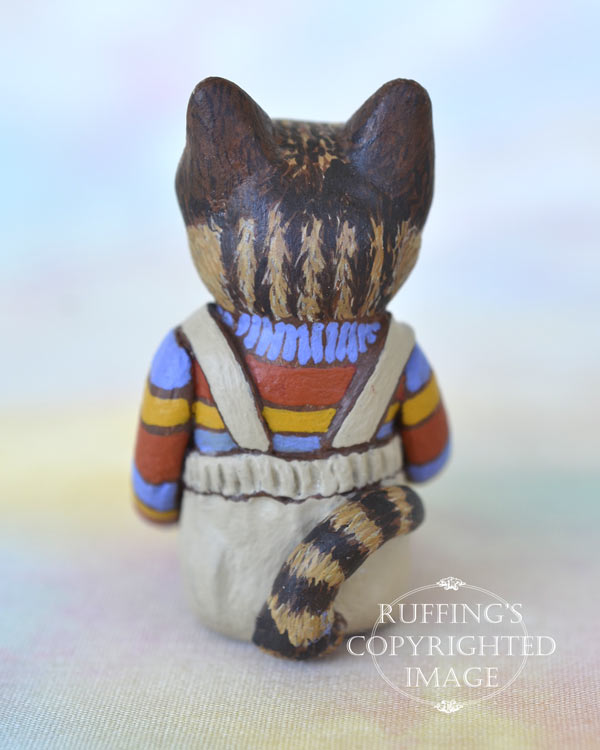 Benjamin is 1:12 scale. (One inch equals one foot.) He is 1 and 3/4 inches tall.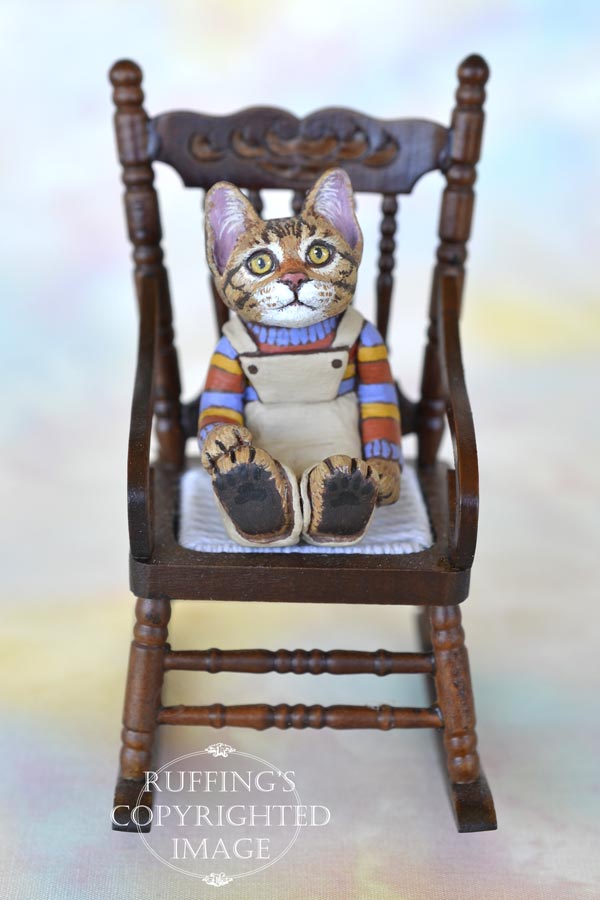 Update: Benjamin has been adopted. Thank you!