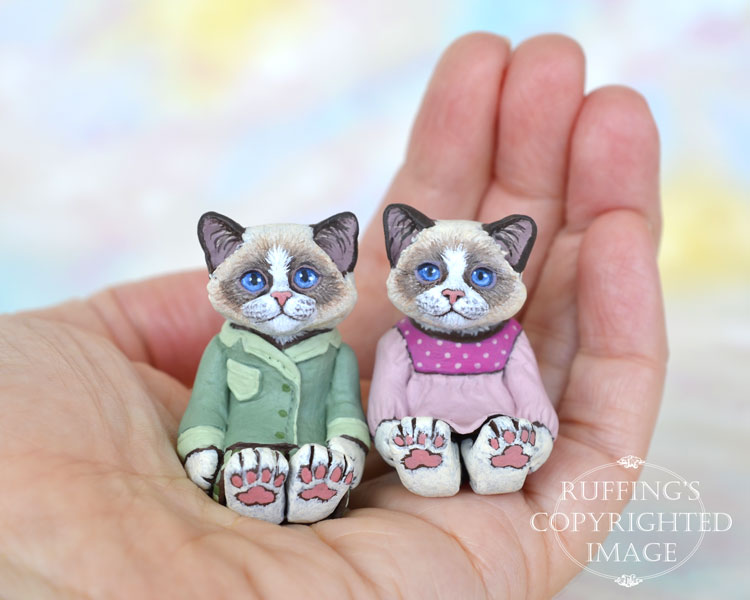 MacKenzie and Murphy are handmade miniature original, one-of-a-kind cat art dolls, hand painted and hand sculpted in paperclay by artist Max Bailey.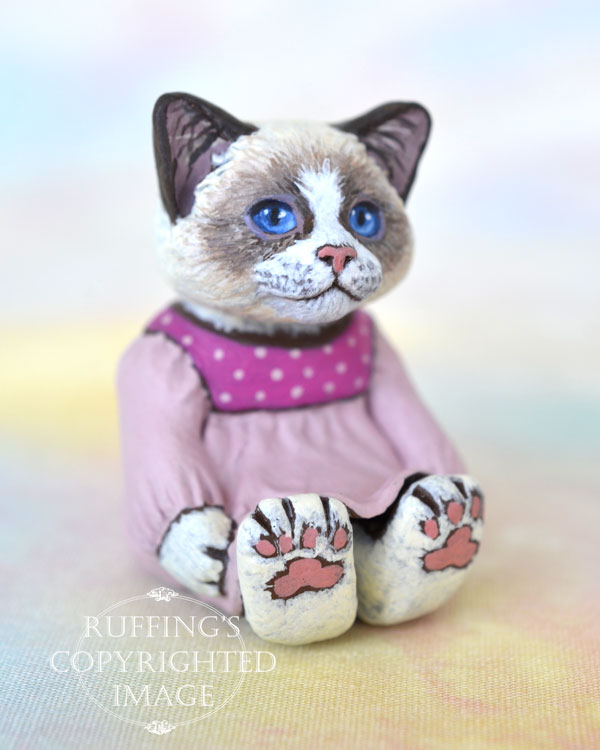 Mackenzie and Murphy are bi-color Ragdoll kittens.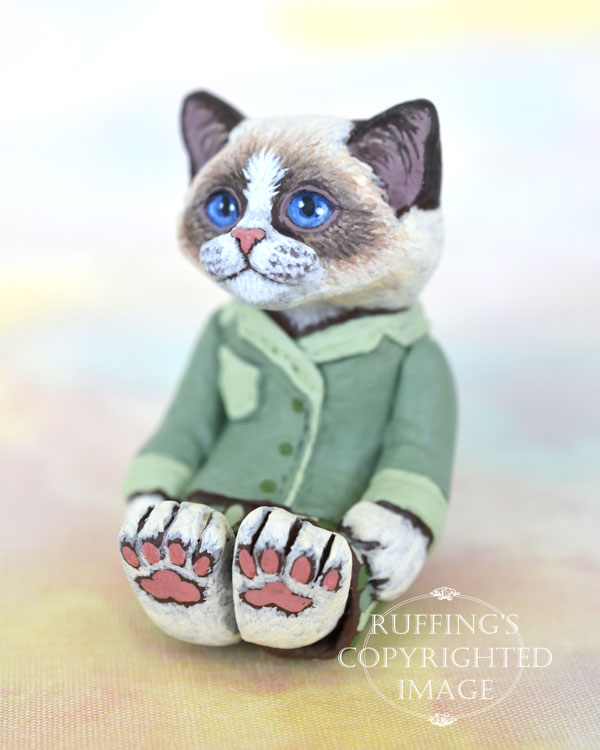 They put on their pajamas and get ready for bed every night. Then take their places on the love seat and wait for their mama to read them a story.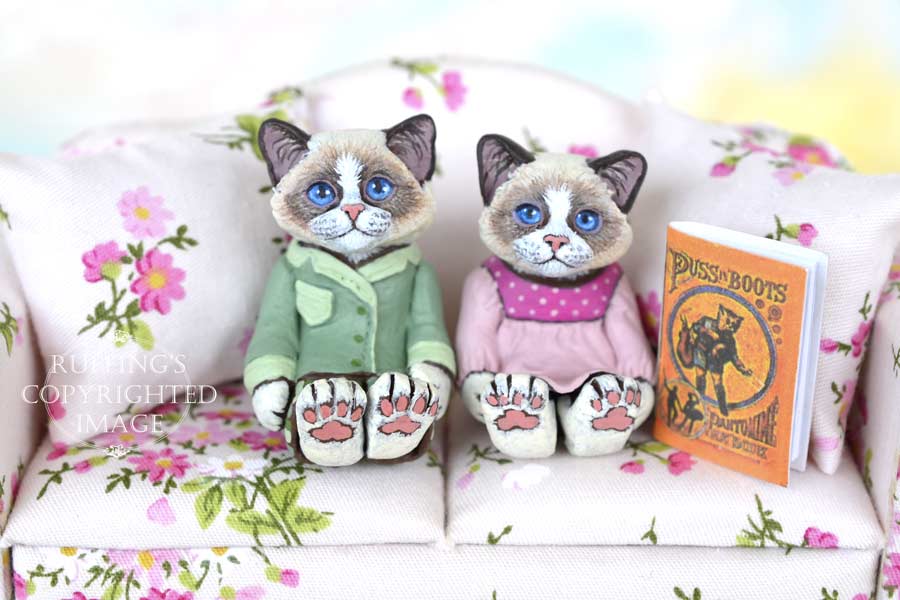 Tonight it is to be "Puss 'n Boots", one of their favorites.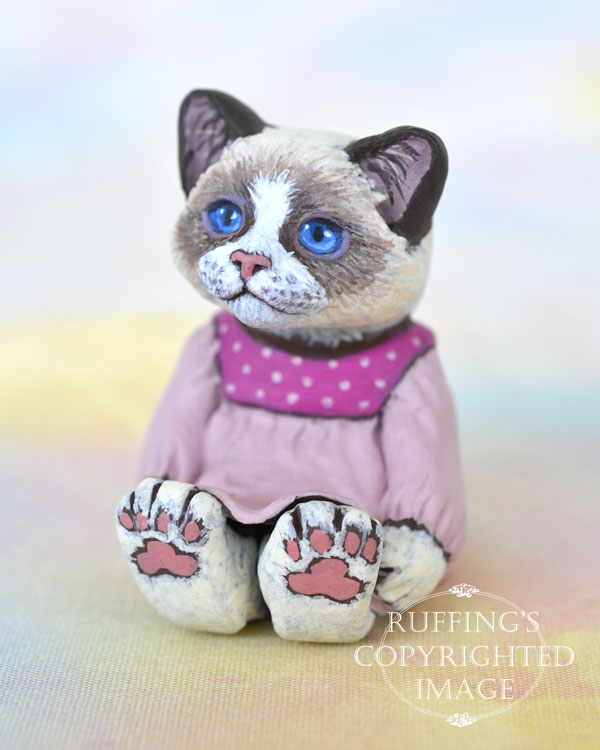 MacKenzie ad Murphy will imagine the great adventures they will go on with this clever cat, traveling over hill and dale, meeting a giant, and gaining great riches.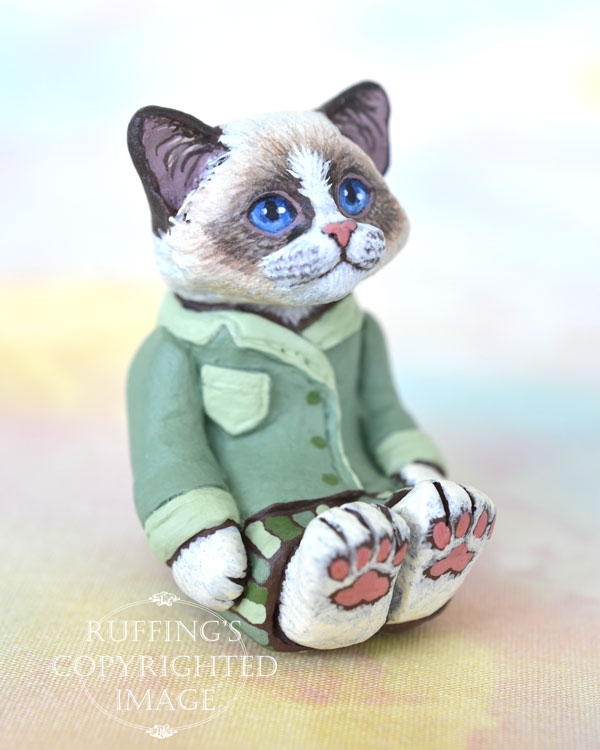 They will trade their riches for hundreds of wonderful books so their mama can read them a new story every night.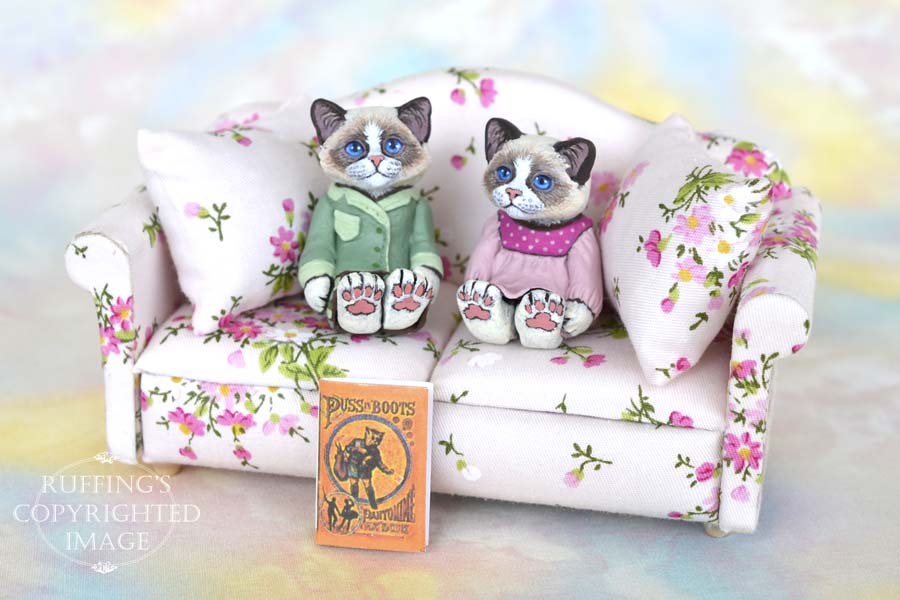 Murphy has put a pair of tall boots on his wish list, and MacKenzie has put a broad-brimmed hat with a big plume on hers.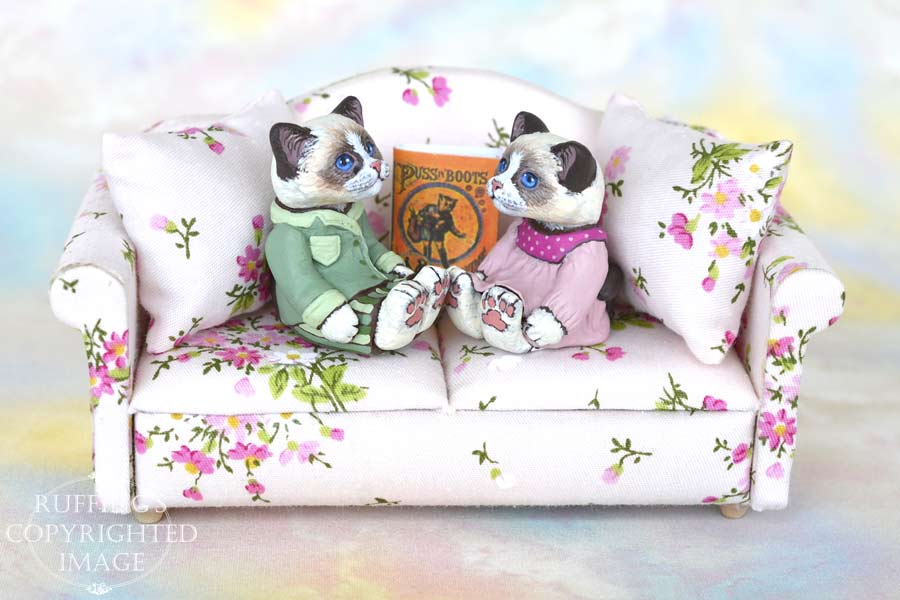 MacKenzie and Murphy are sitting on their mama's flowered love seat, waiting anxiously for her to arrive. It has a pattern of pink and rose flowers and green leaves, and two comfy pillows.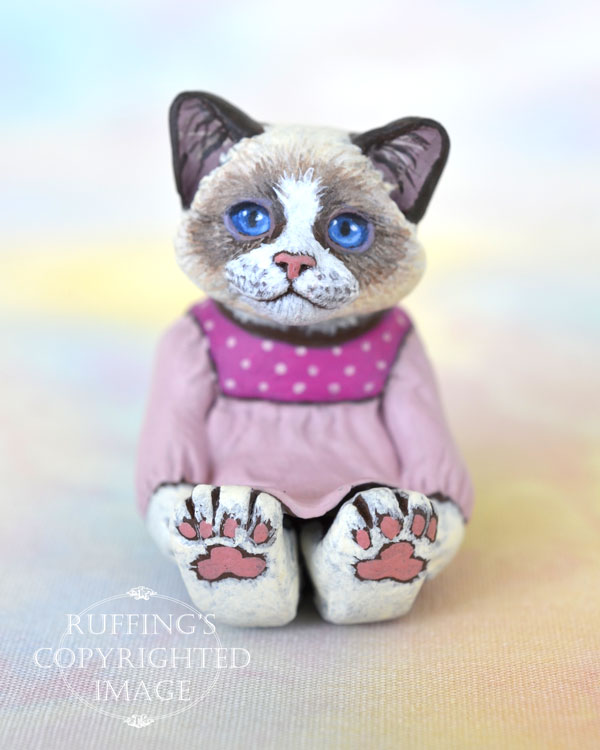 MacKenzie's nightgown is dusty rose, with a dark pink top that has pale rose polka dots.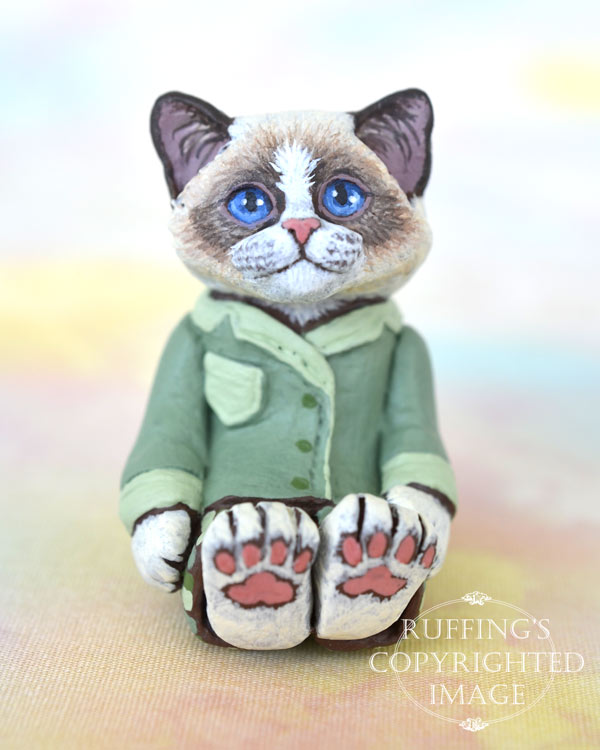 Murphy wears his favorite green pajamas with pants that are striped in three shades of green.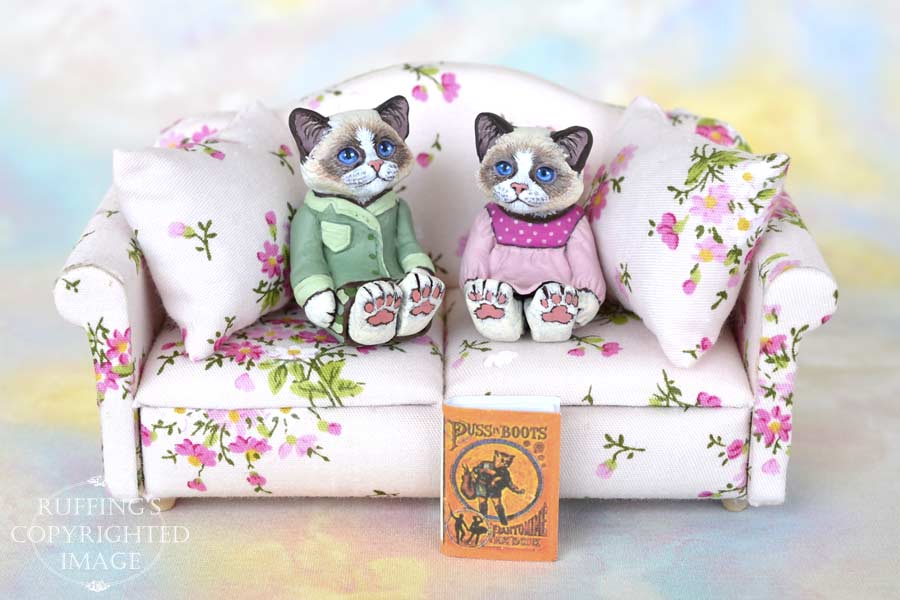 MacKenzie and Murphy are one-of-a-kind works of art, and are meant for display only. They were sculpted from paperclay in multiple stages, to allow for drying and detailing.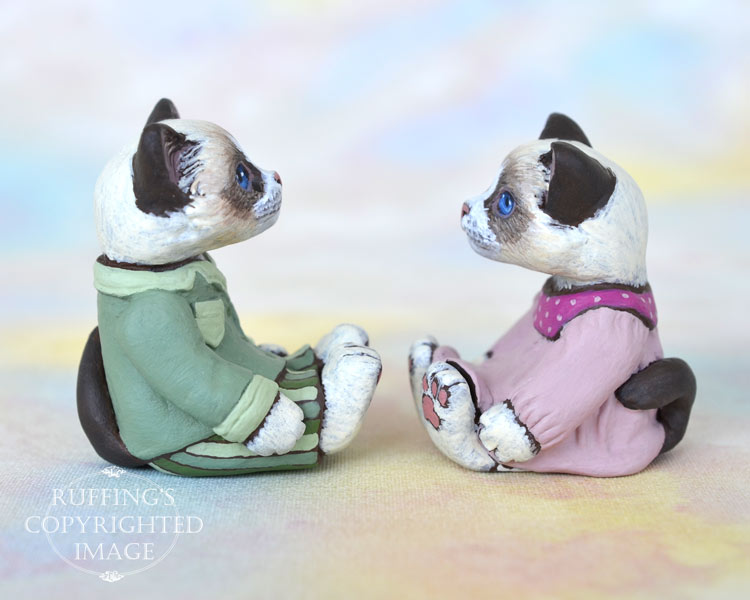 MacKenzie and Murphy were painted under a magnifying light, with tiny brushes, one hair at a time.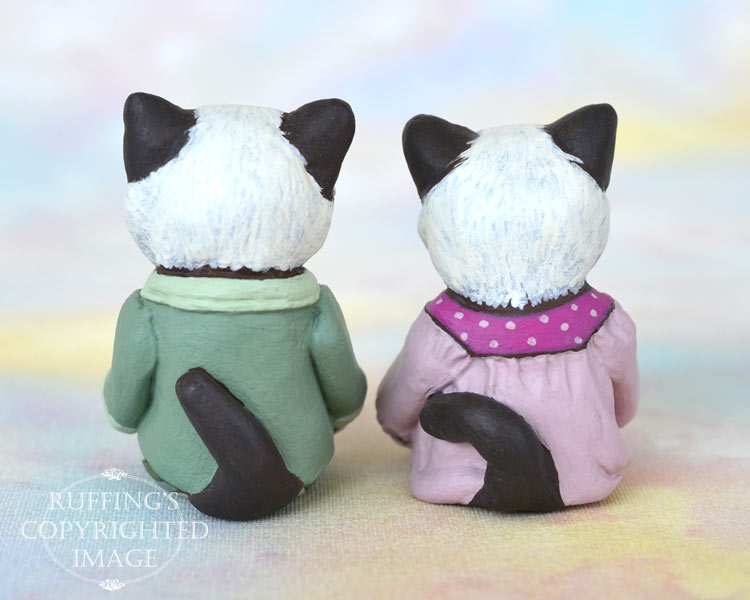 They are signed and sealed with matte varnish for protection and preservation, and come with a certificate of authenticity.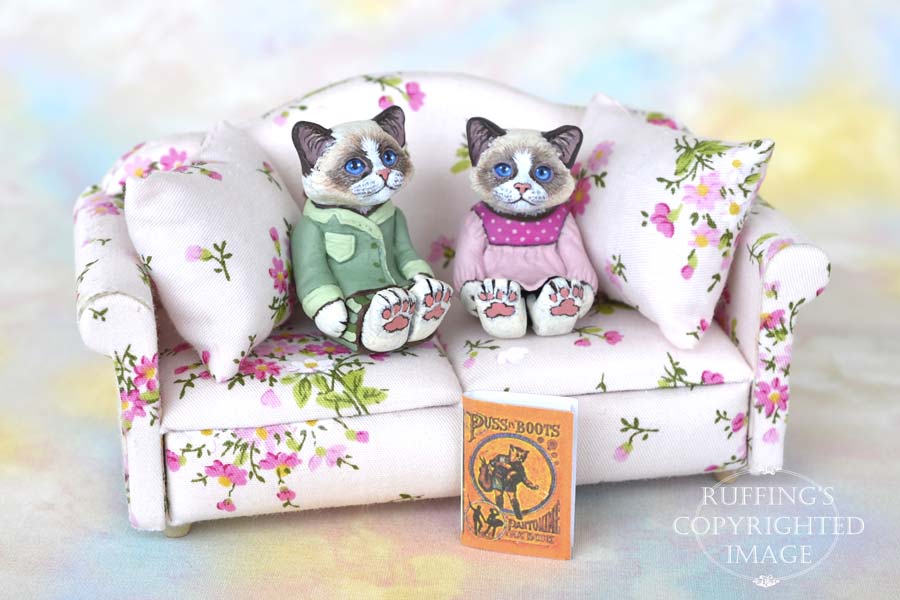 MacKenzie and Murphy are 1:12 scale. (One inch equals one foot.) Murphy is 1 and 5/8 inches tall, and MacKenzie is 1 and 1/2 inches tall.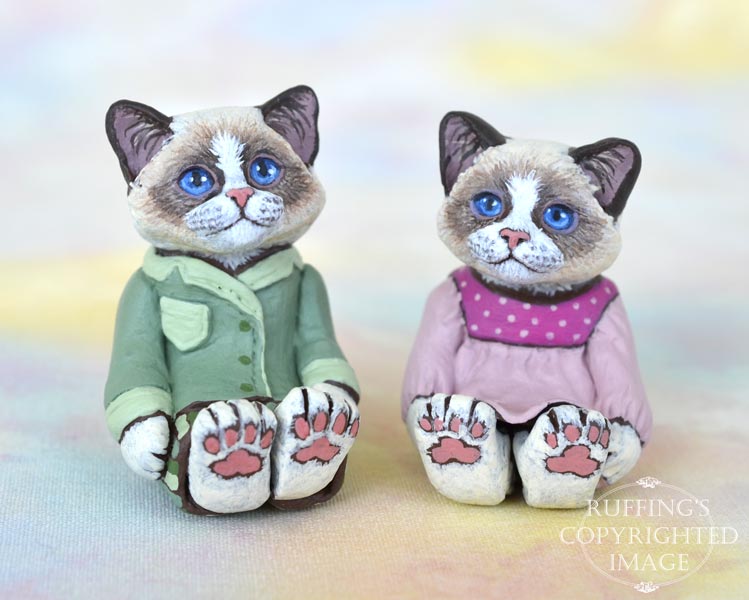 Mackenzie and Murphy have been adopted. Thank you!